Ever wonder why we call sweet baked discs "cookies" rather than "biscuits" like the Brits? Thank the Dutch.

In the brief decades between 1609 — when Henry Hudson, sailing on behalf of the Dutch East India Co., explored the river that would later get his name — and a British takeover in 1664, persistent Dutch settlers managed to entrench their culture in this country they called New Netherland.
Every day we eat dishes that can be traced back to the dining traditions brought here by those early Dutch, who brought with them well-established and well-documented food ways.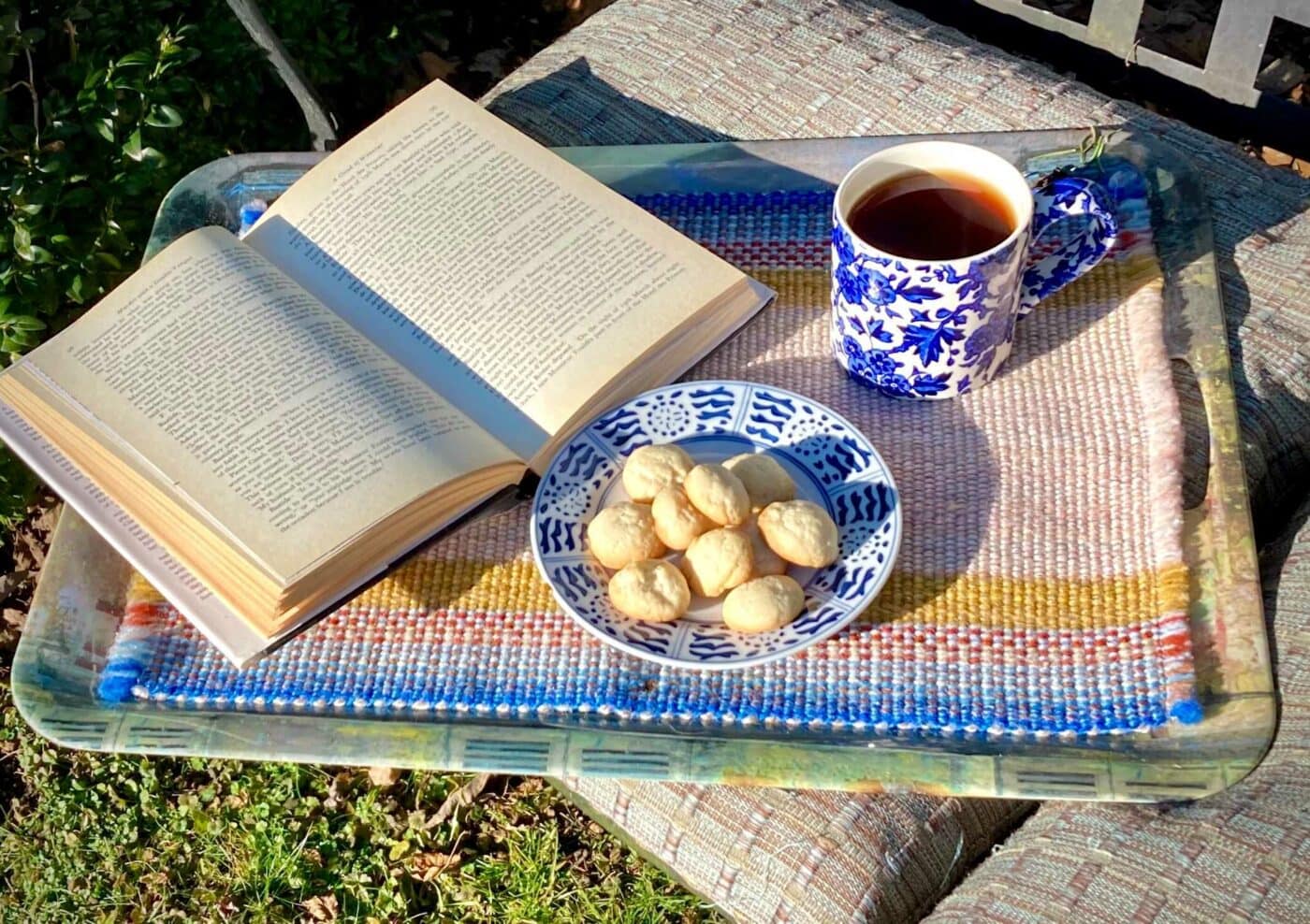 Handwritten recipe books remain in some of the families of the early settlers. So far, I have found 39 of these books in the archives of historic houses that dot the Hudson Valley. (I always hope to find more, so reach out if you have, or know of, such a book.)
Maria Sanders Van Rensselaer's Tea Cookjes are an example of what can be found in these books. I believe that it is one of the earliest Dutch-American cookie recipes, reading: "1/2 butt ¾ sugar 1 teacup water as much flour as it takes."
Please note the half English/half Dutch spelling of the word "Cookjes," from the Dutch koekjes ('oe' is pronounced in Dutch like 'oo' In English). In the first American cookbook of 1796, author Amelia Simmons used the word "cookie" (instead of the British English word "biscuit") for the first time.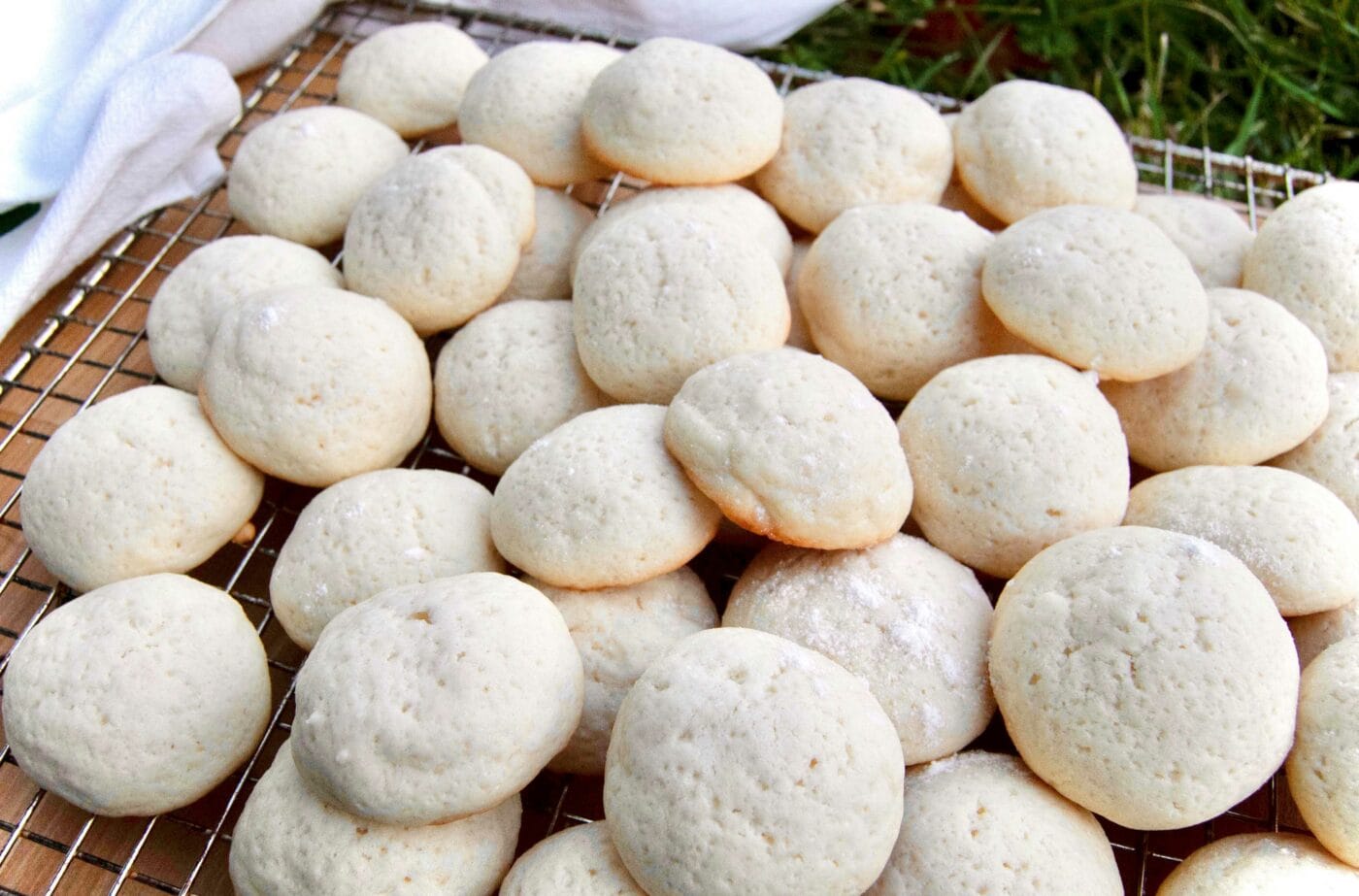 Tea Cookjes
2 sticks (1/2 pound) butter
1-1/2 cups sugar
¾ cup cold water
3-1/2 cups flour

Preheat the oven to 350 F. This recipe is easiest when made with an electric mixer. Cream the butter. Add the sugar, a little at a time, and continue creaming. Add the water alternately with the flour. Take the dough out with a spatula, wrap, and refrigerate for an hour. Roll into ½-inch balls, which will make little dot-shaped cookies. Bake for 16 – 18 minutes, or until lightly browned at the very edge and on the bottom. Yield: about 10 dozen.

Maria Sanders Van Rensselaer, Cherry Hill, Albany
These crisp, buttery cookies are good anytime. You cannot just eat one. Since the recipe makes a large quantity they are very good for large gatherings, or for a coffee break. They are also a great deal of fun to make with children.
Culinary historian Peter G. Rose was born in the Netherlands and came to the U.S. in the mid-1960s. She has worked as a food writer and syndicated columnist for more than 20 years, contributing to magazines such as Gourmet and Saveur. She is the author of 10 books, receiving the 2002 Alice P. Kenney Award for writing on the food customs and diet of the Dutch settlers in New Netherland. Adapted from History on Our Plate: Recipes from America's Dutch Past for Today's Cook (Syracuse University Press, 2019).