Conserving land — cultivating it expressly for nature — is a standard practice today. But decades ago, it was an unheard-of idea — until the Hudson Valley pioneered the concept. Some of the early land-conservation work that made it possible for visitors today to explore some of the region's most fascinating scenic and ecological assets.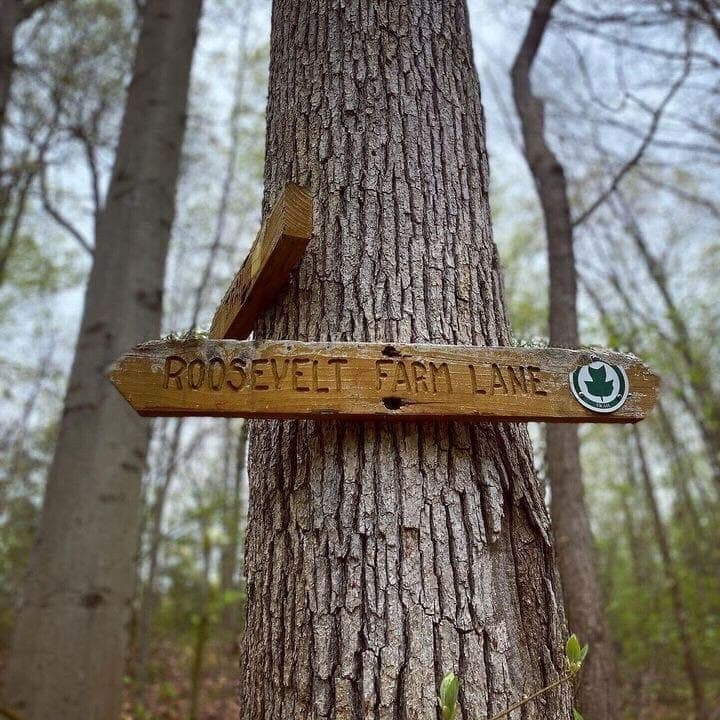 Chief among these efforts, perhaps, was FDR's work to conserve trees. The late president cultivated a passion for forestry so deep that he often noted his profession as "tree farmer."
Roosevelt planted more than 500,000 trees as part of his experiments in scientific forestry management. "FDR thought of the land as a resource, something to be used and managed in a responsible manner," explains an informative National Park Service account. "He treated the trees on his wood lots as a crop, not as a landscape. He was concerned about the productivity of the land and how to keep it that way, to make it sustainable."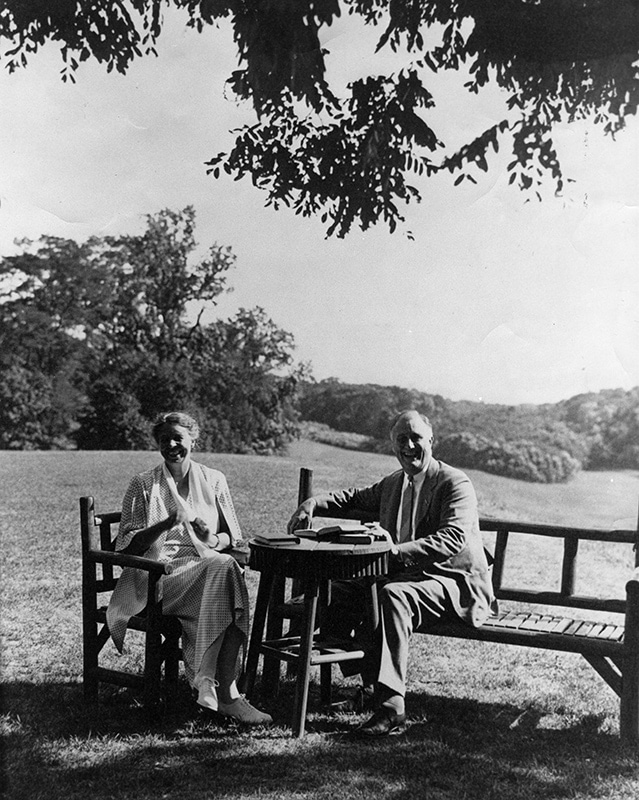 FDR's tree plantation provided lumber for railroad ties and light poles. During World War II, it furnished timber to build Navy patrol boats and Christmas trees sent to British Prime Minister Winston Churchill. Receiving news about the forest's bounty provided a tonic for the president as he guided the nation through the Great Depression and war.
And whenever FDR returned to Hyde Park, he spent hours driving through his forest on roads branching off from today's Roosevelt Farm Lane Trail.
FDR's neighbor Archibald Rogers, a railroad magnate, helped stoke the younger man's interest in forestry. Rogers devoted much of his life to developing a tree plantation on his Hyde Park estate. By the 1890s, he "not only harvested trees for timber, but built sustainable woods roads, planted young trees, and selectively thinned them as they grew," according to an account by the Winnakee Land Trust. The group has protected a portion of the plantation and created Winnakee Nature Preserve to make it publicly accessible.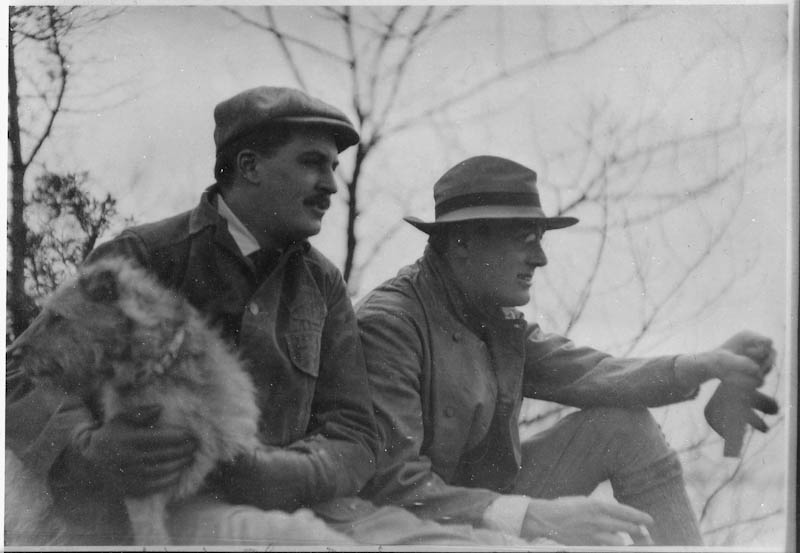 FDR couldn't have found a better place to learn the ropes, and Rogers was a willing mentor. The two spent considerable time together in Rogers' woodlands. Inside Hyde Park's post office, a 1941 mural illustrating the town's history depicts the two side by side, chopping dead trees in preparation for planting new ones.
Ongoing effects
During the Great Depression, FDR established a "tree army" inspired by his forestry work. Through it, Civilian Conservation Corps workers planted a "Great Wall of Trees" stretching across the Great Plains from Texas to North Dakota. This shelterbelt proved critical for confronting conditions that had turned the region's depleted agricultural soils into the Dust Bowl.
Today, researchers are considering reviving the shelterbelt, much of which has disappeared, as a way of helping farms adapt to increasingly harmful climate impacts, while sustaining or even growing productivity. The trees would lower temperatures, protect crops from wind and rainstorms, and capture run-off that otherwise could flood fields. In addition, they would sequester carbon, providing a natural climate solution, and furnish habitat.
An idea that could help save the planet took root in the woods of Hyde Park. Scenic Hudson protected 335 acres across Route 9 from the Home of Franklin D. Roosevelt National Historic Site in 2004. Some of the trees planted by friends Archibald Rogers and Franklin Roosevelt still shade the land today.
Reed Sparling is a staff writer and historian at Scenic Hudson. He is the former editor of Hudson Valley Magazine, and currently co-edits the Hudson River Valley Review, a scholarly journal published by the Hudson River Valley Institute at Marist College.