Residents of Poughkeepsie's Northside neighborhood turned out in force to enjoy a Harvest Fest at the Pershing Avenue Neighborhood Farm + Gardens on Oct. 2, 2021. The event celebrated the first successful season in the community gardens — where local residents grew their own fresh fruits and vegetables — and the grand opening of the urban farm, which will supply food to neighborhood families and bodegas, help teens learn valuable job skills, and be an educational resource for children and adults.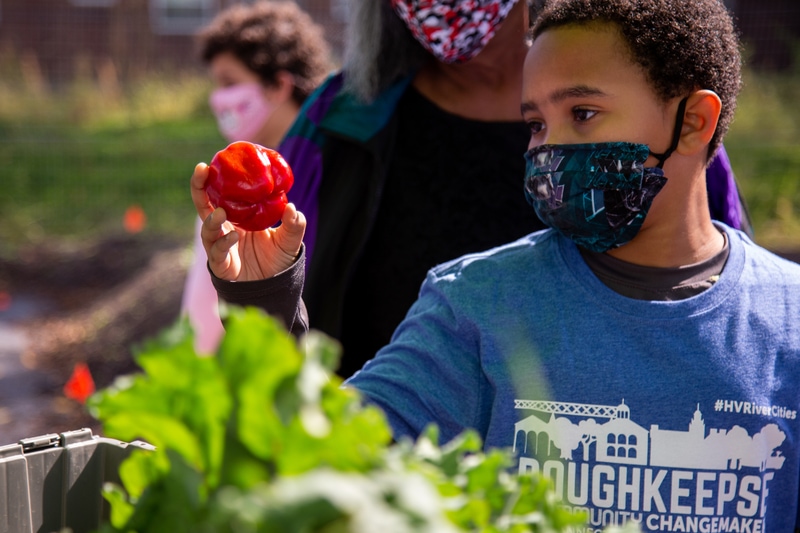 The event also honored the remarkable team effort responsible for creating the farm and gardens. This community-wide partnership included Scenic Hudson, which spearheaded the project, and the Poughkeepsie Farm Project, Ecological Citizens Project, Nubian Directions II, Glynwood Foundation, Poughkeepsie Alliance, Community Changemakers, New City Parks, and the City of Poughkeepsie.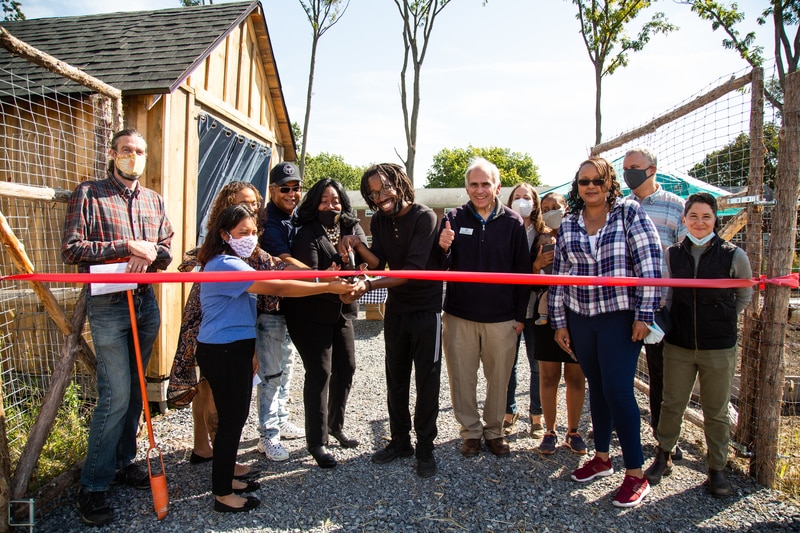 Prior to becoming a farm, the quarter-acre property was wooded, secluded, and under-resourced.
"The response of the neighborhood to these positive changes has been so gratifying, and we look forward to deepening this work in the years to come," said Zoraida Lopez-Diago, director of Scenic Hudson's River Cities Program.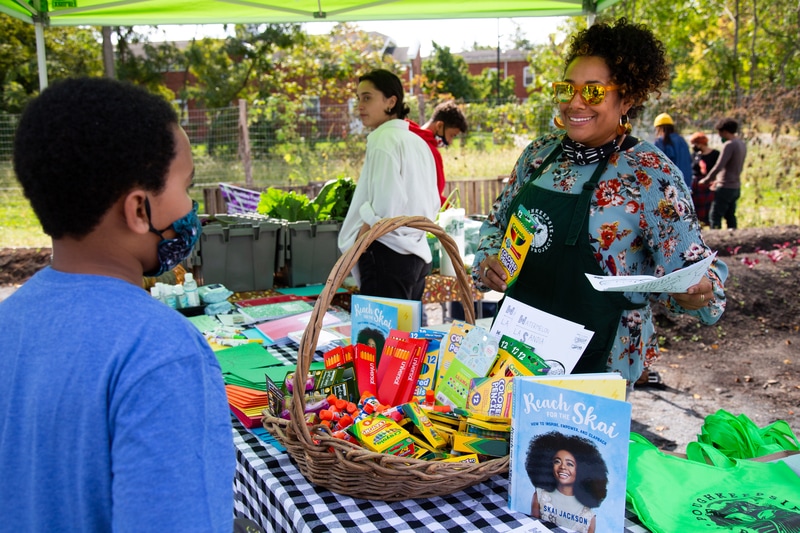 For more info about the farm and other ongoing projects to co-create safer, healthier, and even more inspiring places for Northside neighbors to live, work, play, and create, check out Northside Connected.