It's amazing the stories a woodsy little ravine can tell. Over the centuries, the one within West Point Foundry Preserve in Cold Spring has been an Indigenous campsite, an industrial dynamo, a dumping ground and junkyard, a planned hotel, and today a spectacular "outdoor museum." In addition to providing a glimpse into the changing ways people rely on a particular landscape over time, the preserve celebrates nature's remarkable ability to renew itself, often against steep odds.
It also celebrates history's survival against comparably stiff odds. Of the four ironworks established after the War of 1812 to furnish the nation with cannons and ammunition, three lay beneath parking lots or buildings. Only the archaeological integrity of West Point Foundry remains intact. Aboveground building ruins combined with subterranean artifacts — from the casting pits where iron was poured into molds to the brick-lined channels that furnished waterpower — are available to inform today's visitors and advance future study of America's Industrial Revolution.
So it shouldn't be surprising that on Nov. 13, 2021 — a day after the 25th anniversary of Scenic Hudson's acquisition of the ravine, which put the kibosh on the proposed hotel complex — people will gather in front of the foundry's 1865 office building to celebrate designation of the West Point Foundry Archeological Site as a National Historic Landmark. It is the federal government's highest level of recognition for a site's importance to understanding America's heritage.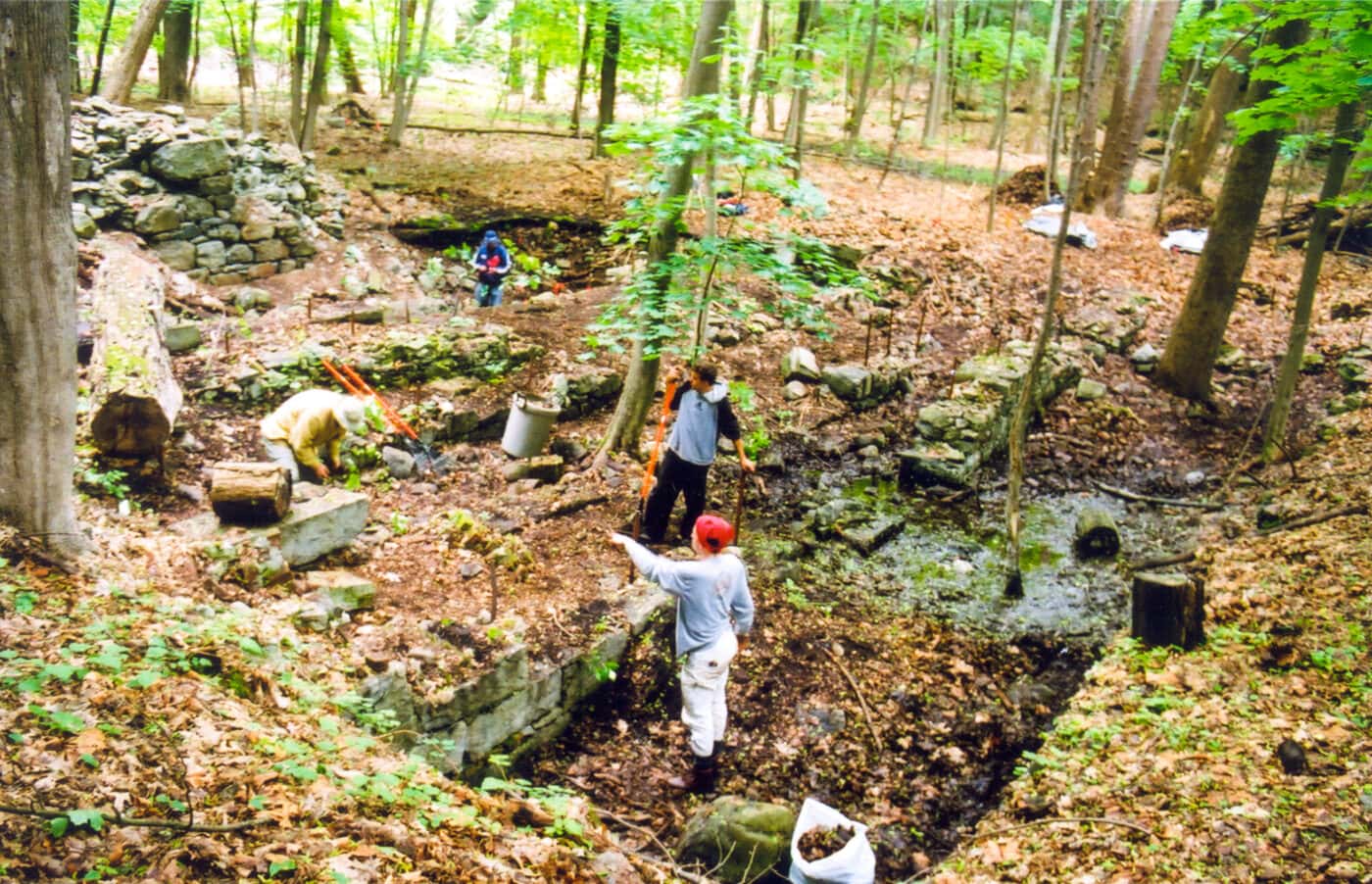 What made West Point Foundry so special? From the moment it began operations in 1818 until it closed in 1911, it was a leader in supplying iron products that fueled the nation's growth, including the country's first locomotives and iron-hulled ships. It supplied the mains and pipes for municipal water systems, including New York City's. (When a water main breaks in Manhattan today, more often than not it came from West Point Foundry a century ago.)
It crafted complex machinery critical for the sugar and cotton industries. And it supplied thousands of cannons and millions of shells to the U.S. Army and Navy during the Civil War. To learn more about its operations and output, read this excellent booklet created when the site was recognized as a National Mechanical Engineering Landmark in 2019 or enjoy this audio tour of the preserve's historic features.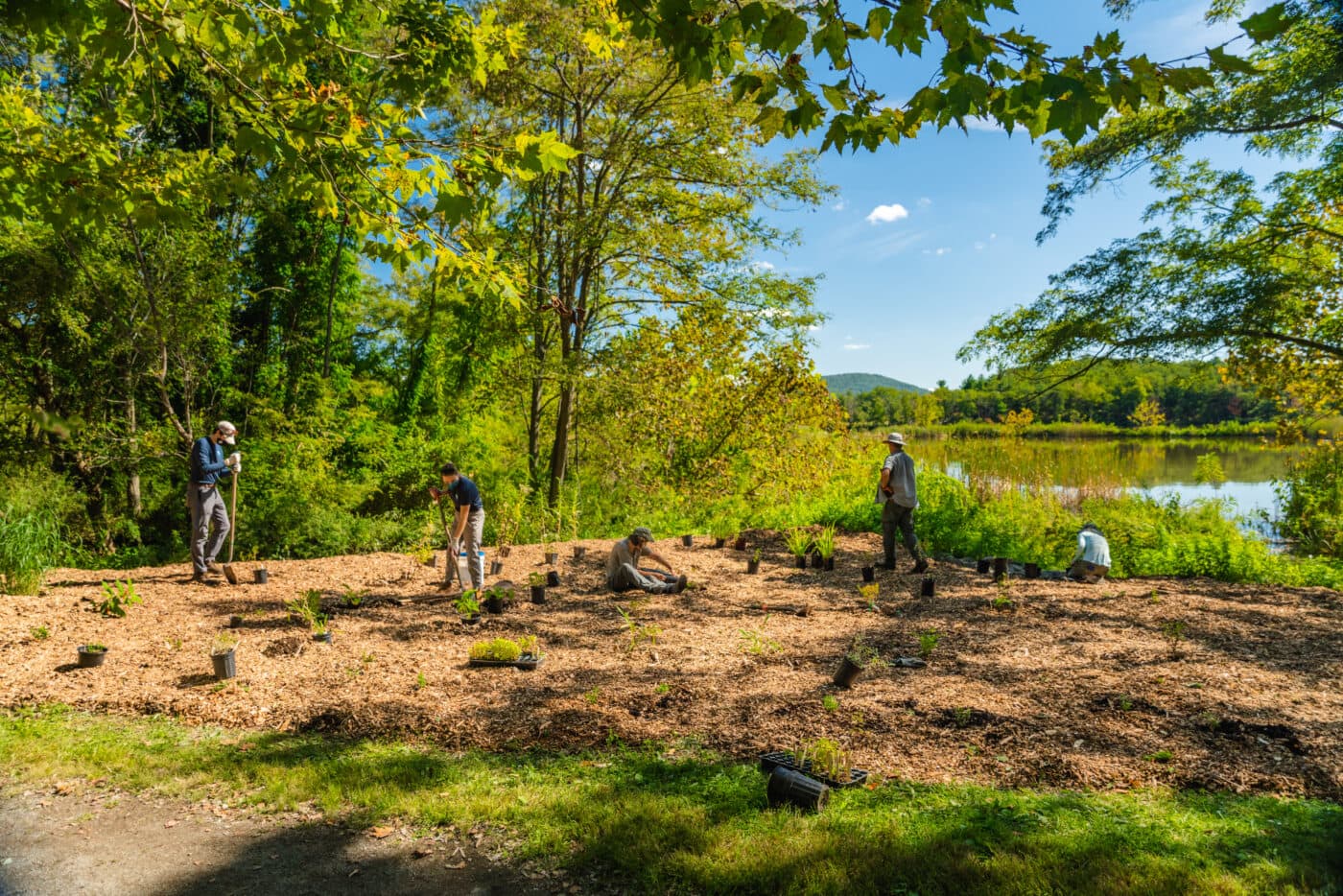 The other big feature that makes West Point Foundry Preserve stand out: The many traces of the people who occupied this land, and the great contributions made by others to safeguard and share these traces, and to conserve the property's natural beauty:
Munsee, Wappinger, and Mohican peoples who camped on its heights and foundry laborers — 1,500 people during its height of operations in the mid-19th century.
Workers engaged in removing toxic chemicals from Foundry Cove in the early 1990s, when the land at the future preserve became a staging area for one of the U.S. Environmental Protection Agency's first Superfund projects.
Hundreds of volunteers — local residents, members of scout and service groups, inmates at a nearby correctional facility — who helped remove tons of trash dumped into the ravine after the foundry closed.
Teachers and students in Michigan Technological University's Industrial Archaeology Program. Working in the preserve each summer from 2000 to 2008 under Scenic Hudson's sponsorship, they made significant discoveries about foundry operations and the lives of those who kept it running.
The team who envisioned, designed, and constructed the preserve's outdoor museum. Click here for an interview with lead landscape architect Kim Mathews.
Donors who generously supported construction of the "outdoor museum."
And last but not least, volunteers today who help Scenic Hudson maintain the preserve, making sure it remains inviting for people and wildlife. Last month, they came together to replace invasive plants with native species that will provide food and shelter for birds, insects, and mammals.
Thanks to all, the tree-shaded ravine at West Point Foundry Preserve will forever remain steeped in the past while being assured of a very bright future.
The public is invited to attend the Nov. 13 ceremony celebrating the site's designation as a National Historic Landmark. It will take place from 10 a.m. to noon, and will include a guided tour. Masks will be required regardless of vaccination status.
Reed Sparling is a staff writer and historian at Scenic Hudson. He is the former editor of Hudson Valley Magazine, and currently co-edits the Hudson River Valley Review, a scholarly journal published by the Hudson River Valley Institute at Marist College.