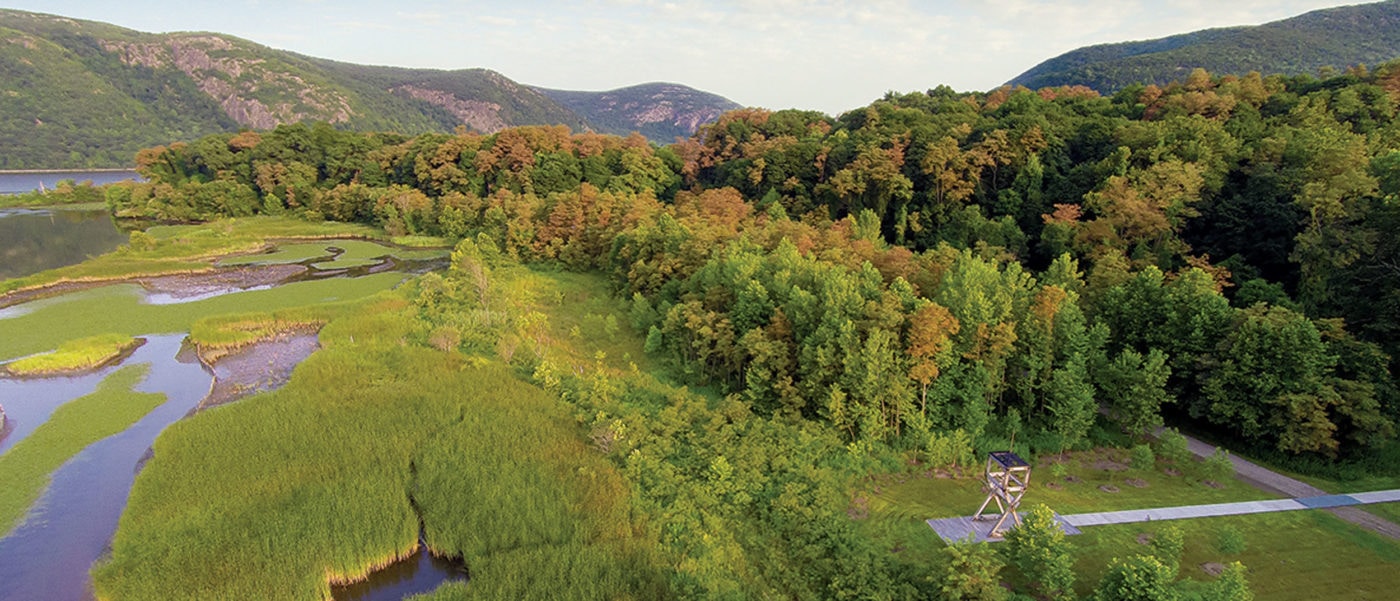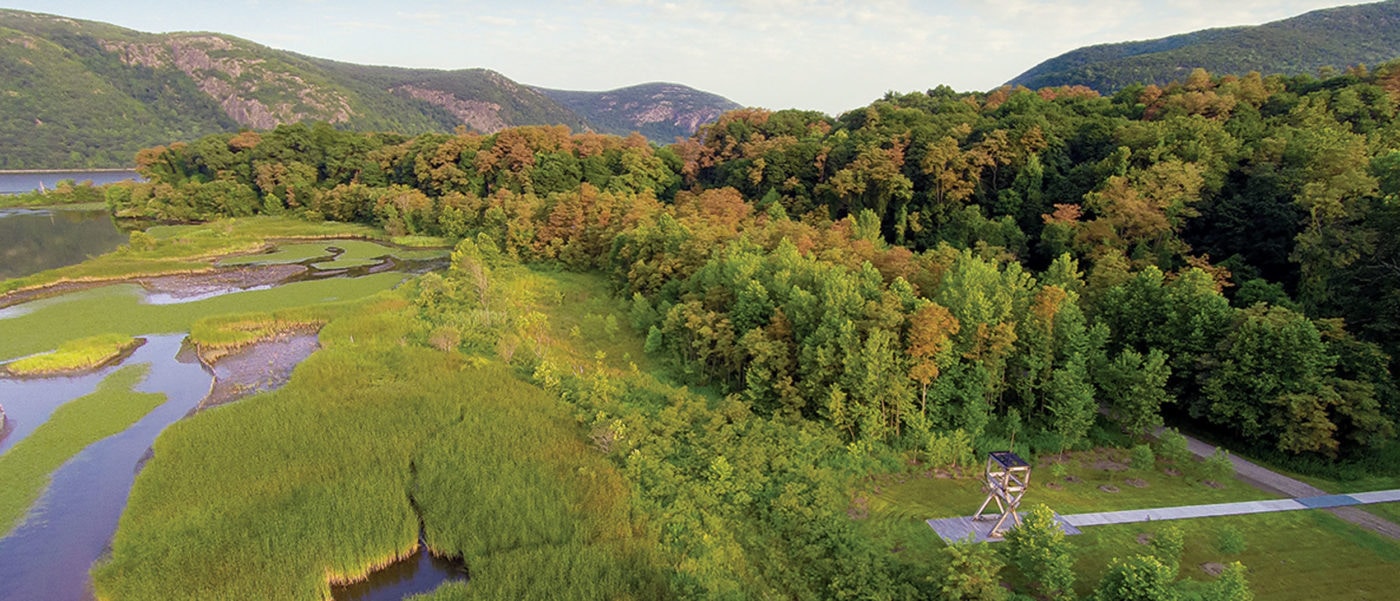 Explore one of America's most important industrial sites at this "outdoor museum."
COLD SPRING, Putnam County (90 acres) — The murmur of Foundry Brook will accompany your walk through the preserve — a far cry from the din greeting 19th-century visitors to the ironworks that manufactured some of America's first steam engines, locomotives, pipes for New York City's water system and cannons that helped win the Civil War. Trails pass remains of foundry buildings and interpretive features that tell the story of the site's contribution to the Industrial Revolution and the Civil War, as well as the land's astonishing ecological renewal. It's a great place to escape life's background noise while connecting with the valley's past and its wildlife.
Free and open year-round, dawn to dusk.
Take a unique audiovisual tour of West Point Foundry Preserve — for optimal enjoyment, bring your headphones to listen when you're on-site. And for more information about the foundry, visit the Putnam History Museum at 63 Chestnut Street, a short walk from the preserve. A permanent installation about the ironworks features artifacts, documents and art.
Activities
Access via train
Accessible opportunity
Dog walking on leash
Hudson River Valley National Heritage Area
Permanent Bathroom
Picnicking
Walking
Wildlife watching
Bike rack
Single Park Map
Get Directions
Featured content and resource list – click pencil to add content
More to explore
Cold Spring's historic Main Street features an enticing array of shops and restaurants. In nearby Garrison, explore two fascinating homes — early 19th-century Boscobel and Mid Century Modern Manitoga, built by famed industrial designer Russel Wright. Both feature beautiful grounds.