Maple syrup has a rich and storied history in the Hudson Valley. Where the age-old tradition of tapping trees and the modern adaptations of the final product boil down into a true taste of Americana.
Iroquois peoples are considered to have been the first to tap New York's sugar maple trees and produce the thick amber syrup. They not only used the results as a sweetener, but also as a medicine, as they believed it had healing properties.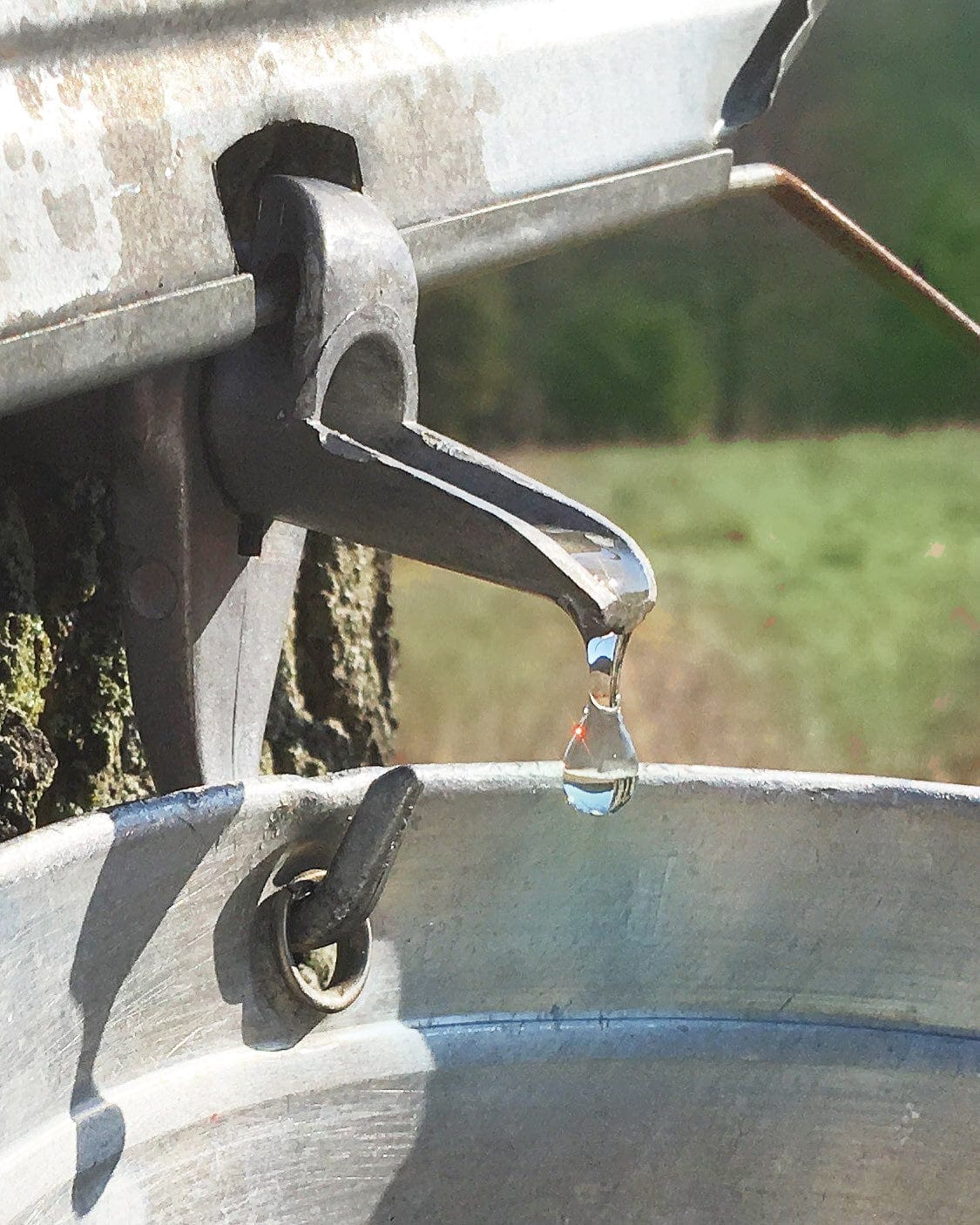 Europeans learned the syrup-making process in the 1600s and used their technology to make production more efficient and plentiful, eventually making it a popular commodity for the area and a star on the local market.
Today, with about 845,000 gallons produced every year, New York rivals Vermont as the second-highest maple-syrup-producing state in the country.
Though maple syrup production has come a long way since the first tap, descendants of the Hudson Valley's Indigenous peoples continue to protect its importance to their culture and people. Gregory Miller is descended from Mohican ancestors who long lived in the valley and practiced the traditions of maple sugaring as a way to recognize the coming of spring.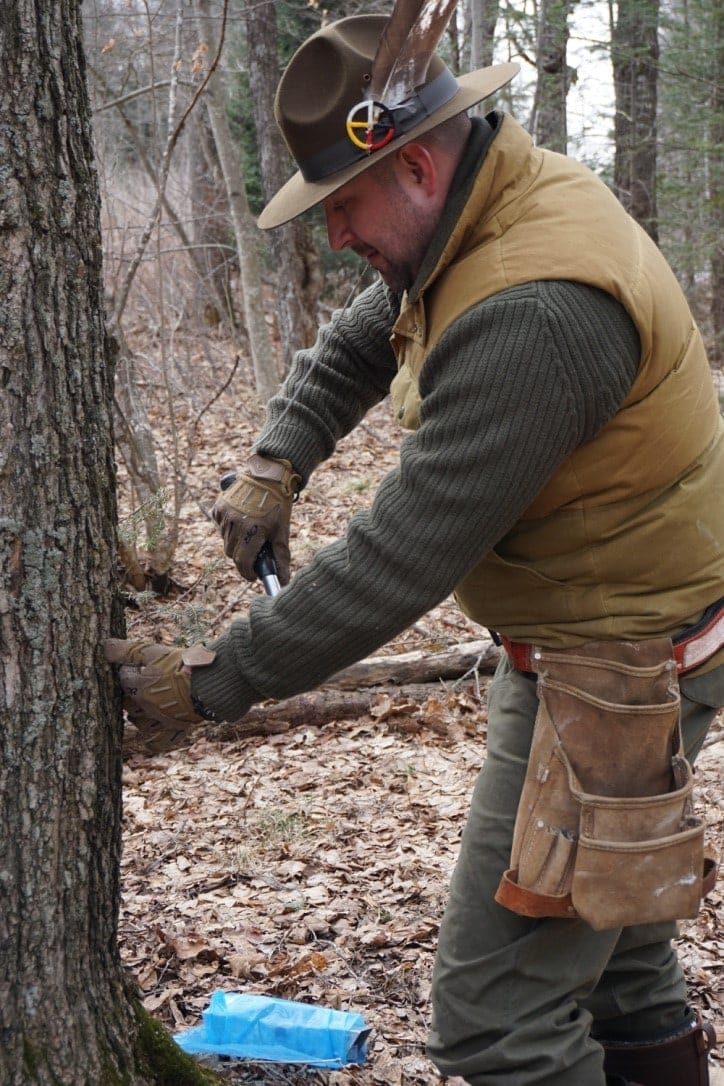 Although Miller and his family now reside in Wisconsin, they continue to carry on their Northeastern ancestors' traditions by producing their own maple syrup. "The process has certainly changed since our people first started making it," says Miller. "They used to hollow out tree logs and use hot stones to boil down the sap. They would sometimes boil the sap down into sugar instead of syrup, because it was easier to transport."
The members of Gregory Miller's family, including daughter-in-law Starlyn Miller, all work together to produce their own syrup at Sugar Bush Camp, part of the Stockbridge-Munsee Reservation. "It is a labor of love," Gregory Miller says. "Our family echoes the traditions of our ancestors, and for us, it's about the relationship with the tree. It's our calendar. No matter how things are going in the world, when the tree tells you it's time to make syrup, everyone comes together."
The history of maple syrup is not just steeped in Native American traditions. It was also a symbolic commodity in one of our history's most powerful political movements: the abolitionist crusade against slavery. Ailis Clyne, a technician at the Cornell Maple Syrup Program, has studied the historical leaps of this sweet treat and more for her all-things-maple podcast, "Sweet Talk."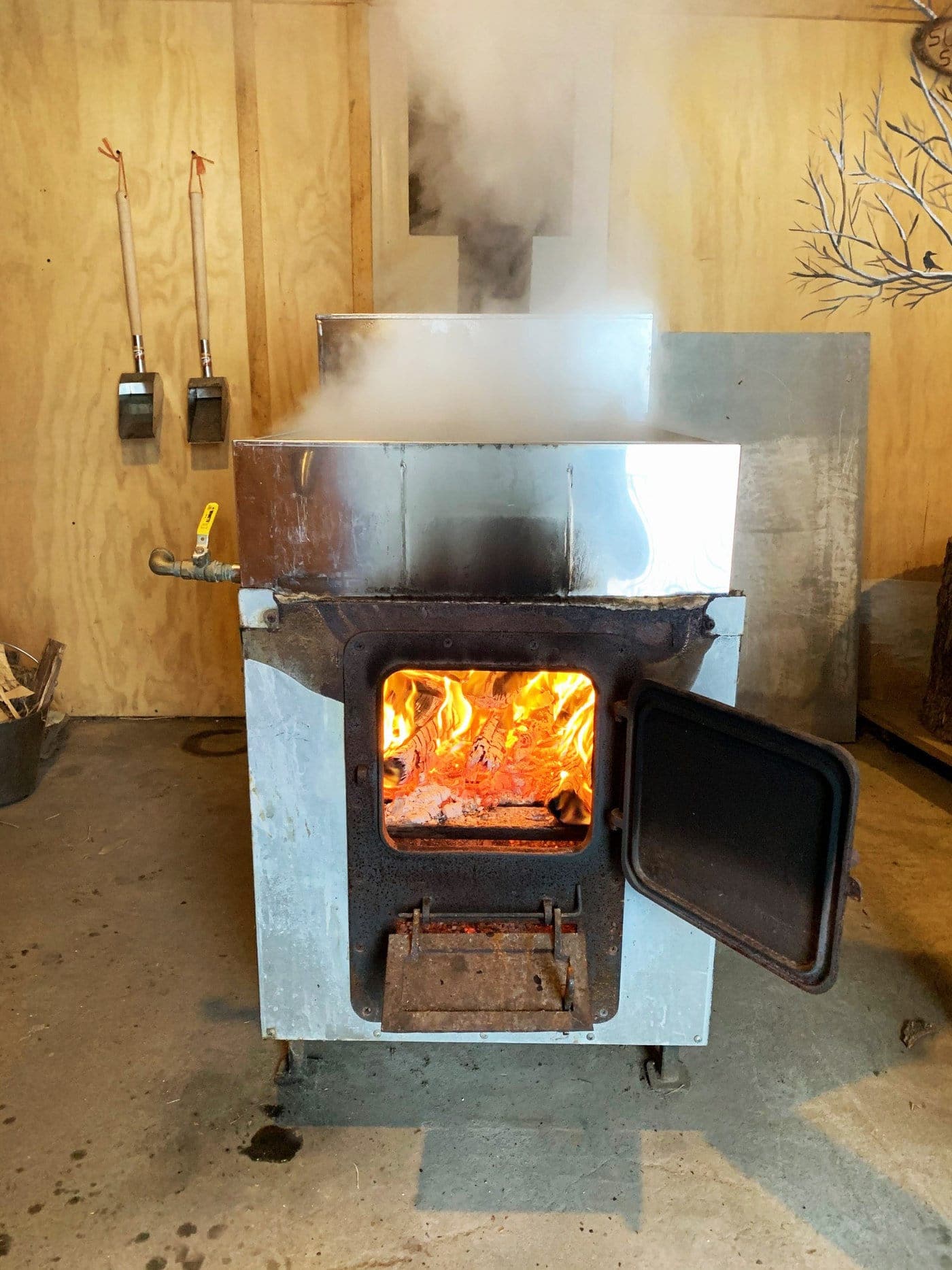 "Many people don't know that maple syrup played a huge role in the abolitionist movement," Clyne says. "Quakers pushed it as a sweetener to drive out the use of cane sugar, a product of slave labor."
Benjamin Rush, a Founding Father and early voice of abolition, wrote a 1788 essay entitled "Advantages of the Culture of the Sugar Maple Tree." He describes the promotion of maple syrup "to lessen or destroy the consumption of West Indian sugar, and thus indirectly to destroy negro slavery." This was one of the first examples of mindful consumption in New England's history.
Today, Hudson Valley syrup lovers continue to mindfully buy with a focus on supporting local producers and a product that is pure and unrefined. "People want to make healthier choices and they like the story behind the small-batch brands who work so hard during sugaring season."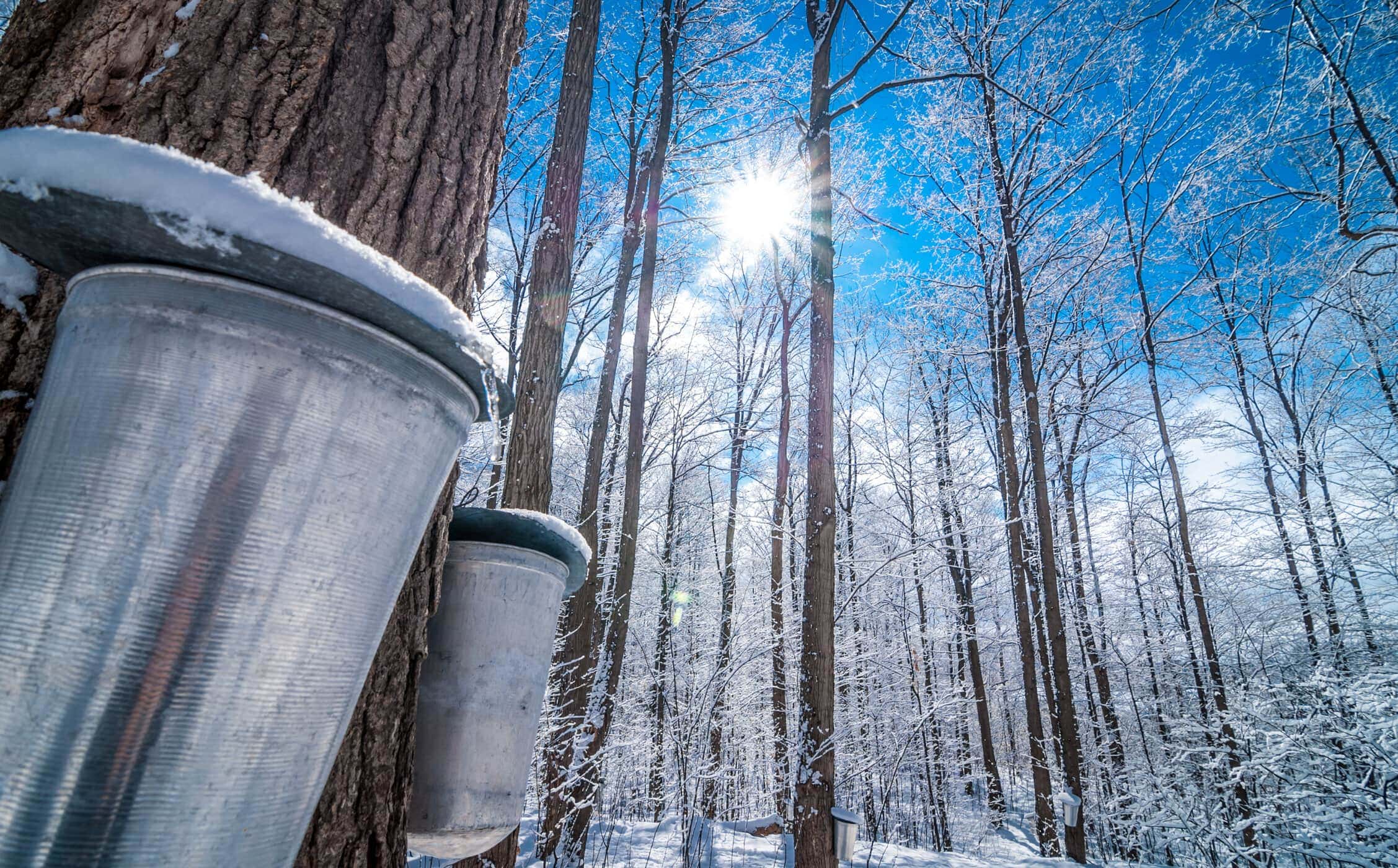 Local farms, such as Crown Maple in Dover Plains and the Farm at Miller's Crossing in Hudson, are hard at work producing each gallon of sugary goodness, but even with modern technology, maple sugaring is still a game of patience and precision.
Being cheap to produce and reasonable to buy keeps this product in high demand. "Syrup is great because it's made during a time of year when most other crops are not profitable," Clyne says, adding that this could be why small-batch syrup production has become so popular in the region.
Today, there are about 10 small farms that exclusively produce this sweet treat in the Hudson Valley. But you don't need to be a farmer by trade to get your feet wet in maple sugaring this season, Clyne says. "I know some people who just drill a hole into the maple tree in their backyard to make their own syrup every season," she says. "It's one of the rare products you can easily DIY."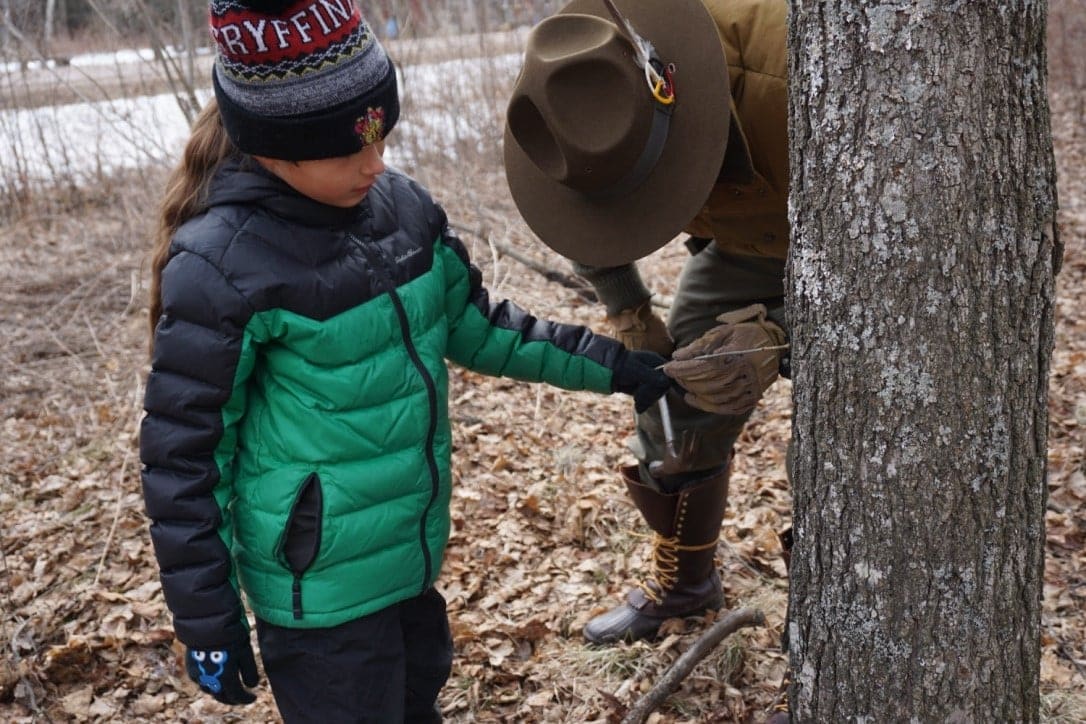 Still, when it comes to larger-scale production, Carl Heimuller of the Hudson Highlands Nature Museum says, "there is a real science to it." Noting that the temperature must be above freezing during the day and drop below freezing at night for a tap to be successful and since the sugaring season is short and sweet — lasting only about 6 weeks between February and March — timing is everything.
With more local small farms popping up in production, maple syrup is making a new and exciting name for itself on the Hudson Valley food scene — no longer just a topper on the breakfast table or a sweetener for a cup of tea.
Christian Mercado-Acevedo, a food scientist and student at the Cornell Maple Program, uses his science skills to incorporate maple syrup as a robust flavoring element in collaborations with food and beverages. "My program [The Cornell Maple Program] encouraged us to find non-traditional ways to use maple syrup," he says. "So I thought, why not beer?"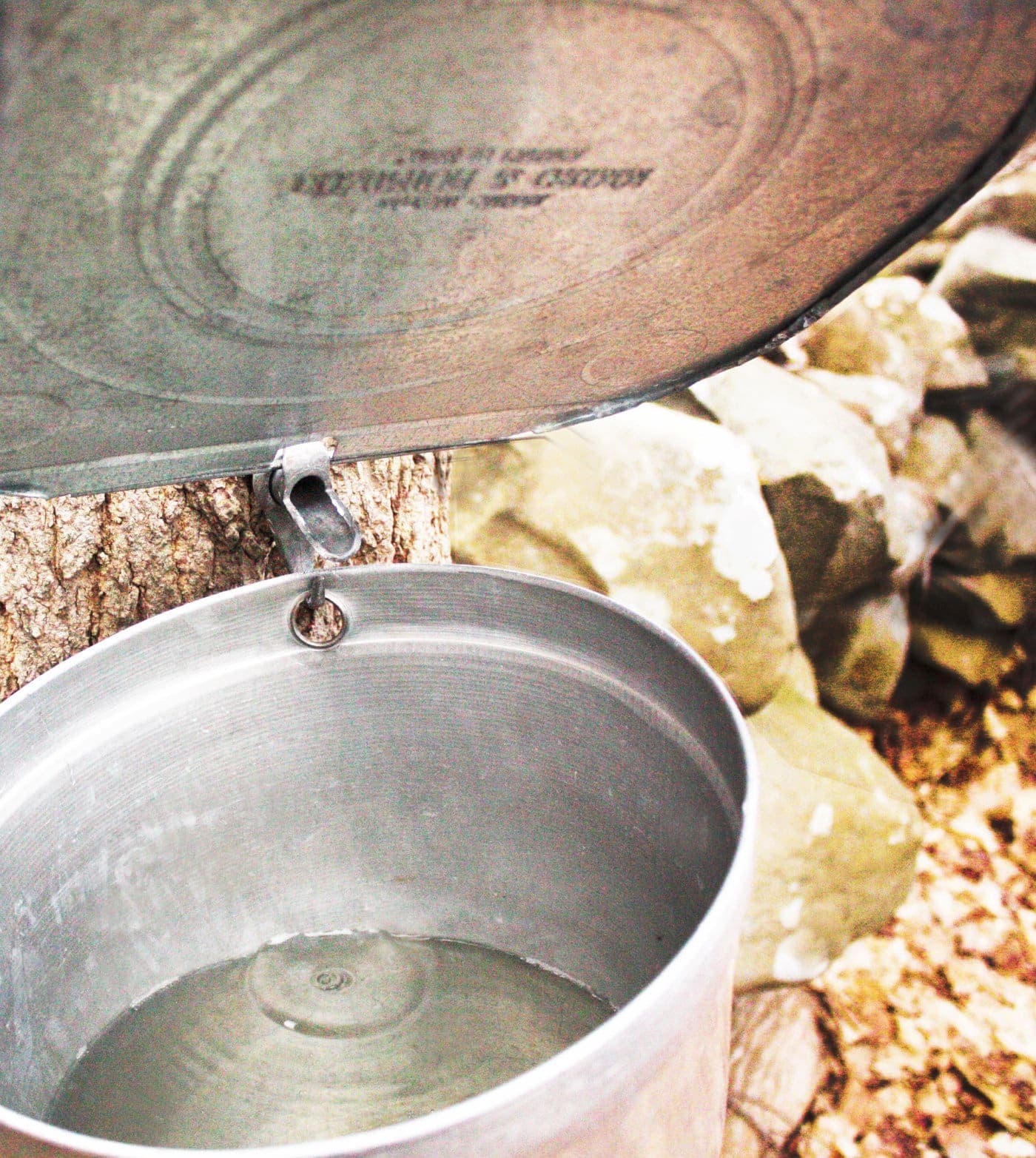 Last year Mercado-Acevedo pioneered a project in partnership with a women-founded brewery in Ithaca, N.Y., called Big Red Brewing. Local producers at Arnot Farm donated gallons of syrup to the project and "we created a red winter ale that had those notes of maple flavor."
Today, it's hard to find a coffee shop or restaurant that doesn't feature some taste of maple on its menu and it's a nod to how this product has truly become an even greater part of the valley's cuisine culture since the first tree was tapped.
So whether you're tapping a tree in your own backyard, honoring the coming of spring, or just kicking back with a maple-infused ale, there are so many ways to celebrate the rich history and sticky footprint maple syrup has left on the Hudson Valley.
Want to get an insider's look at local syrup production and a "straight from the tap" taste of New York's 100% pure maple syrup? Check out these events and tours happening this season:
Location: 120 Muser Dr., Cornwall
Dates: Saturdays & Sundays: [February: 18 & 19, 25 & 26] [March: 4 & 5, 11 & 12, 18 & 19]
This is a perfect place to dive right into the maple syrup scene with kiddos in tow. They provide two types of walking tours: The Sugar Bush Tour takes you on a moderate hike through the forest, where you can watch sugar maples being tapped in real time, concluding your hike at the Sugar Bush Shack, where you can taste the final product. Have a stroller in tow or company less inclined to walk? The Maple Lane tour provides all the magic without the exercise. You'll get a tour of the property's coveted maple stand, a taste of the fresh syrup made on-site, and a Q&A with their local maple producers. Whichever tour you choose, there will be a bountiful display of sugar maple trees and a sea of syrup waiting at the end.
Location: 85 Sheafe Rd., Wappingers Falls
Dates: Saturday & Sunday [March: 18 & 19, 25 & 26]
Don't miss out on two whole weekends of maple-flavored fun this March. A family favorite that has been around since the '90s, this event offers a chance to meet local producers and taste their sweet treats made from fresh syrup, right before your eyes. It's all in the family, as you'll get a look at how each family farm produces its unique batch. There will be an array of snacks and desserts to taste, and since the weather has historically been wet and chilly, we recommend you arrive hungry and bundled.
Location: 105 Hawley's Corners Rd., Highland
Dates: [during maple weekends] Saturday & Sunday [March: 18 & 19, 25 & 26]
Don't be afraid to get a little muddy on this walking tour at Corey's Sugar Shack. This 30-minute tour goes through the Corey family's maple sugaring process from start to finish. Learn about all the ways syrup has been produced over the years, and get a first-hand look at the specific equipment and method the Corey family uses to get their sweet treat from sap to 100% pure maple syrup. Dress warmly, and don't forget to hit the on-site shop for your own Corey's farm's fresh maple syrup on the way out.
Location: 160 Esopus Ave., Kingston
Date: Feb. 25 and "good-weather weekends" in March
In late winter, get in on experiential maple-sugaring weekends for families at Seed Song Farm. (Seed Song Farm is hosted at the Esopus Agricultural Center, where Scenic Hudson holds an easement.) At the Feb. 25 event, a pancake breakfast is included. Herbalist and Black farmer advocate Sarah Elisabeth of Beacon will be the special guest. Elisabeth is the apothecary, consultant, teacher, and edible landscaper behind Wise Woman Spiral.