One of the true joys of living in the Hudson Valley is ample access to local farms, especially during growing season. But even in cold months, it's becoming increasingly easier to eat locally, particularly if you don't approach sourcing local food as an all-or-nothing experience.
If you didn't already manage to score a coveted winter CSA share from a farm offering them, like Long Season Farm in Kerhonkson, Fiddlehead Farm in Rosendale, or Hudson Valley Vertical Farms in Tillson, make a note for next year. In the meantime, here's how to ensure your meals are as local as possible until the happy moment ramps and then asparagus emerge in the thawed spring soil.
What to Look For
When it comes to produce, the predominant local items growing in the winter are greens, lettuces and sprouts, usually in high-tunnel greenhouses. And then there are storage items like onions, garlic and root vegetables, as well as pears and apples. These are all pretty easy to procure. If you find yourself feeling tired of potatoes, seek out some celeriac, sunchokes, parsnips, rutabagas or all manner of radishes.
Beyond produce, a simple way to increase the amount of local foods on your table during winter months is to remember that many staples can be had locally. These include, but are not limited to, mushrooms, honey, eggs and maple syrup, as well as cheese, butter, poultry, herbs and meat.
The Hudson Valley is also home to grains, flour, dried beans and all things corn (popcorn, grits, corn flour). And don't neglect frozen, preserved and pickled items. You may crave an occasional non-local lemon — no shame in that — but the above is more than enough to make any winter meal a mostly local one.
Grocery Stores, On-Farm Pick-Up
Set yourself up for success when shopping for groceries. Smaller grocery stores and food co-ops, including the High Falls Food Co-op, tend to stock more Hudson Valley items than big-box stores. Shop them.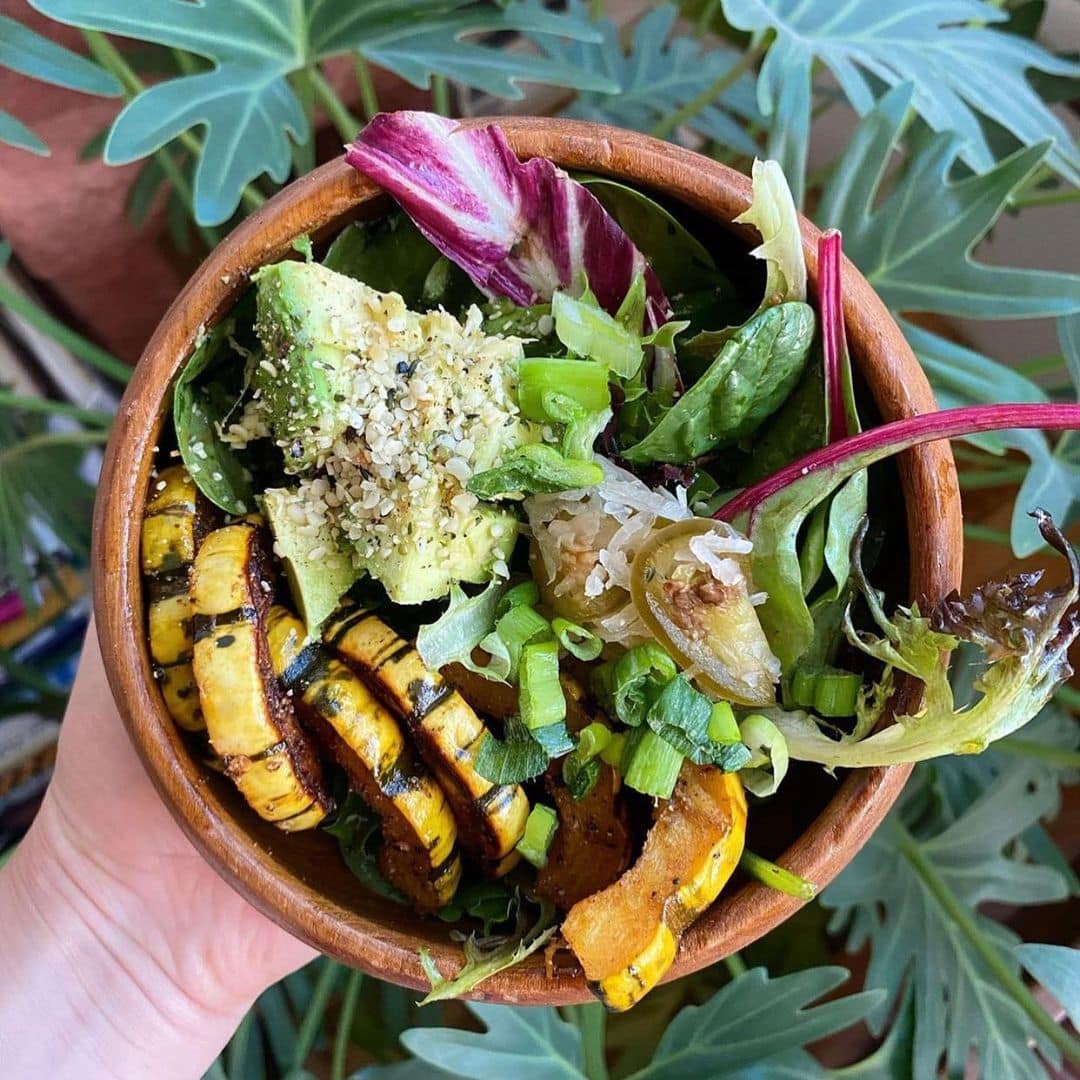 Some farms, like Old Ford Farm in New Paltz, operate small farm stands year-round. Theirs is self serve 24-7—just stick your money in the cash box after jotting down on a clipboard what you took from their fridges (choose from raw milk, Wild Hive grains, kale, meat, and Hawthorne Valley yogurt).
Speaking of Hawthorne Valley, its farm store in Ghent is an excellent spot for local goods, as is Sawkill Farms' store in Red Hook (they've expanded its hours due to COVID-19, says the website) and Rolling Grocer 19 in Hudson.
This year, due to increased customer demand, some farm stands that usually close for the winter are staying open. Ken Migliorelli usually closes two of his three farm stands, but this year will only close the one at the Rhinebeck Bridge approach. "It's tough to heat," he explains. "The other ones are enclosed and have heating."
If you prefer to have your food delivered, look into Damn Good Honey Farm's offerings and weekly deliveries. Other farms are offering online farmstands, too. There's no shortage of shopping options.
Direct From Farmers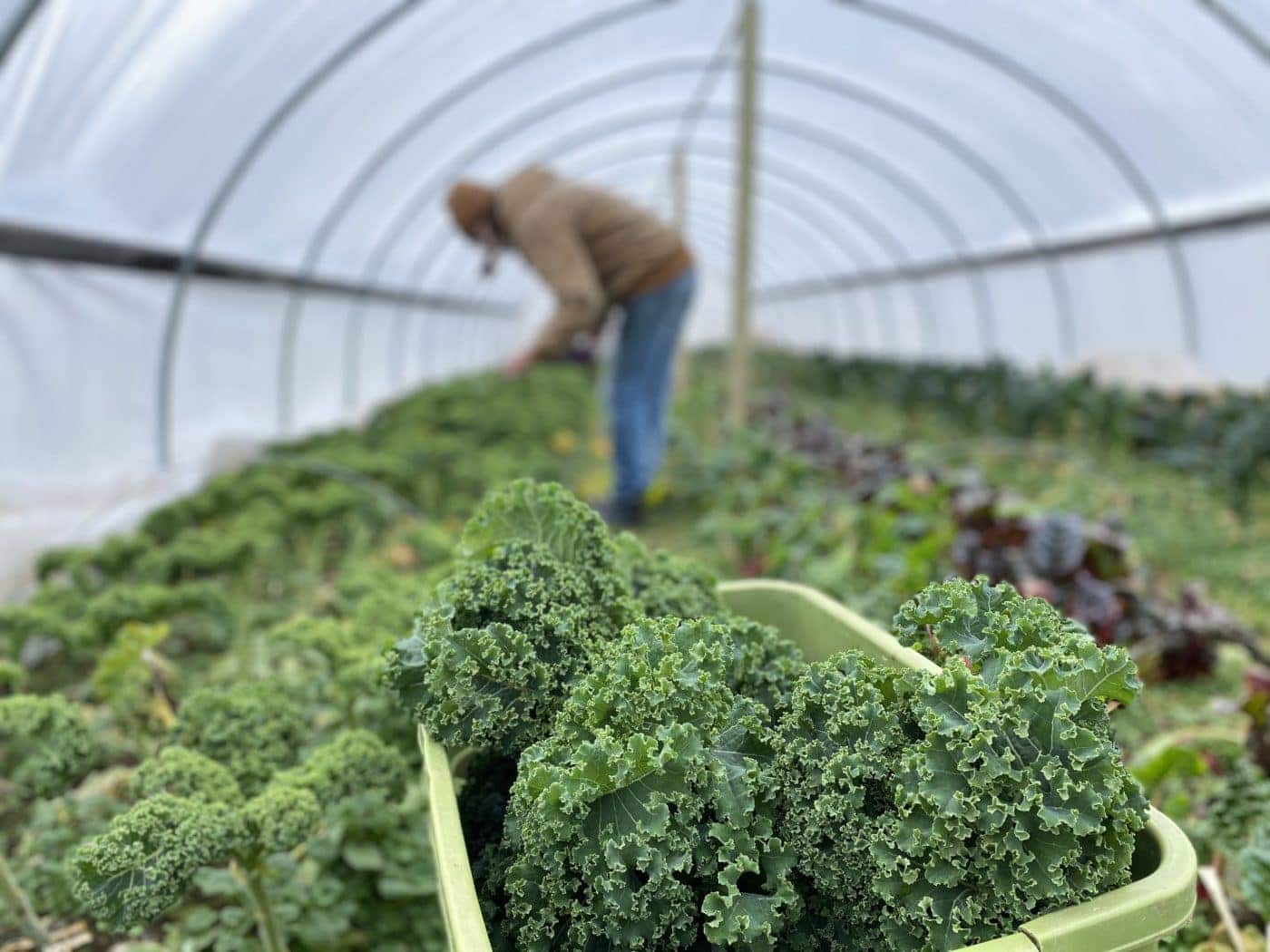 If you prefer to purchase directly from farmers, winter farmers' markets are continuing to operate with COVID-19-safe protocols. Several have moved to new locations with more space for social distancing, so before you head out, check to make sure your preferred market has not changed spaces.
Hudson's indoor winter market will operate out of The Elks Lodge on Saturdays beginning Feb. 4th. And Kingston's market has relocated to the Old Dutch Church every other Saturday through April 22.
In 2021, only 40 people were allowed in at a time so everyone had ample space based on guidelines from New York State Ag & Markets. "We had a line outside about 20 deep for the busy hours of 11 to 1, about a 10-minute wait. By March we plan to be back outside; hope the weather cooperates," Crimmins added. This year, the market has updated its shopping guidelines.
Some of the farms that sell at the Kingston market are also doing on-farm pickups in addition to winter CSA, including Solid Ground, Northwind Farm, Hearty Roots, and Farmstock.
Drink Local
Another way to up your local intake is to drink local. The Hudson Valley produces many beverages from milk to cider (non-alcoholic and hard alike), plus beer, wine, and liquors. Robibero Family Vineyards in New Paltz has a heated and covered deck where it's offering pandemic-safe tastings. If you're not up for a tasting, some small wine stores have New York State sections to browse, including Kingston Wine Company, which you can stop by after picking up beer at nearby Keegan Ales. Also check out Plan Bee Farm Brewery in Poughkeepsie, which makes beer out of 100 percent New York State ingredients. Over in Accord, Arrowood Farms produces beer as well as vodka, gin, and bourbon. For more spirits, hit up Tuthilltown Distillery in Gardiner, as well as Coppersea in New Paltz. "I'm on the cider train," said Crimmins, citing local favorites Abandoned Cider, Metal House, and Bad Seed. Cheers!