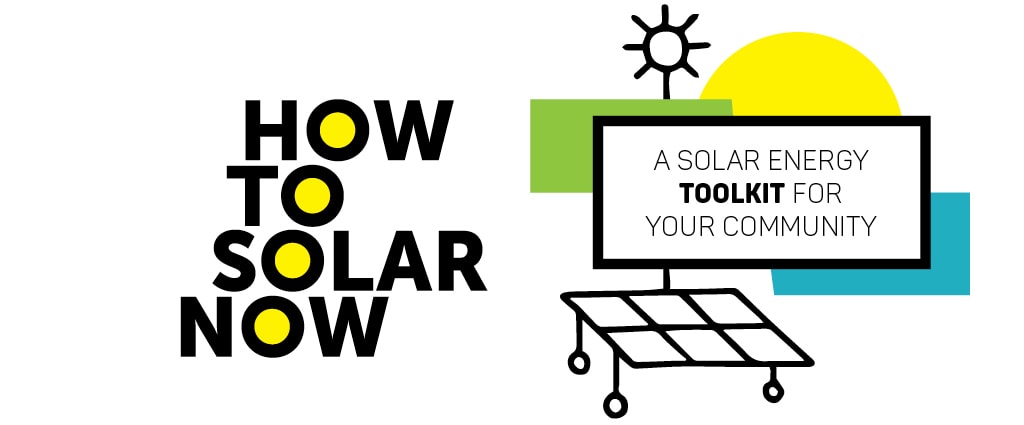 The Hudson Valley can serve as a model for how a region can effectively respond to climate change. Scenic Hudson's How To Solar Now toolkit supports communities in a rapid transition to a sustainable, low carbon region increasingly powered by clean, emissions-free renewable energy while also protecting and preserving our invaluable scenic, historic, agricultural, environmental and economic resources. 
The various tools below will equip you with the knowledge and resources to make the informed decisions that are the key to making the most of solar energy in your community.
Scenic Hudson's Solar Mapping Tool for your Hudson Valley community
This web-based interactive tool combines mapped information with education and guidance to help your community proactively plan for smart solar energy development. Using Geographic Information System (GIS) mapping layers, the tool identifies communities' natural resources – such as forests, agricultural lands and wetlands – and overlays them with important characteristics for solar development, such as gentle slopes and distance to transmission lines. It enables communities considering planning and zoning for future solar development, evaluating proposals by developers or identifying preferred sites for solar to make smart decisions that bring clean energy to residents while minimizing impacts to natural and community assets.
Use the button below to learn more and access Scenic Hudson's Solar Mapping Tool.
Our January 21, 2021 virtual conference introduced Scenic Hudson's How To Solar Now toolkit, including a detailed overview and demonstration of the new Solar Mapping Tool and how it can help local stakeholders and solar developers with smart solar planning in Hudson Valley communities. Watch the event recording here!
Solar Mapping for Other Regions
The Solar Mapping Tool was designed as a replicable model for building more solar mapping tools that cover other regions of New York State and beyond. Our downloadable Replication Guide instructs technical audiences outside of the Hudson Valley on how to recreate the Solar Mapping Tool for their regions.
Clean Energy, Green Communities: A Guide to Siting Renewable Energy in the Hudson Valley
Clean Energy, Green Communities provides a decision-making framework for all stakeholders in the transition to renewable energy – including host communities, developers, landowners and concerned community members – to find common ground on the best locations for solar energy. The guide provides principles and recommendations for proper siting, design, construction and operation of renewable energy facilities to protect natural resources. This "smart from the start' approach of avoiding conflicts at the outset can help build public support for projects, reduce costs and delay, protect our invaluable resources, and promote successful development to ensure our renewable energy targets are met.
Solar Ready, Climate Resilient: Best Practices and Recommendations for Solar Zoning in the Hudson Valley
Solar Ready, Climate Resilient
is a "how to" handbook for developing and updating local zoning laws to facilitate smart solar energy system development at all scales in the Hudson Valley. As state targets and programs promote accelerated solar energy development, it is critical for communities to be in a "solar ready" rather than reactionary position.  The handbook sets out a series of best practices, recommendations and practice tips to empower communities to take advantage of their solar energy resource and translate local policies and goals into clear and enforceable regulations.