In the early 20th century, access to the Hudson River in upper Dutchess and southern Columbia counties was confined largely to those wealthy families whose sprawling estates lined its banks. To reach the shore, and in some cases their mansions, many had to cross over the railroad tracks on steel truss bridges.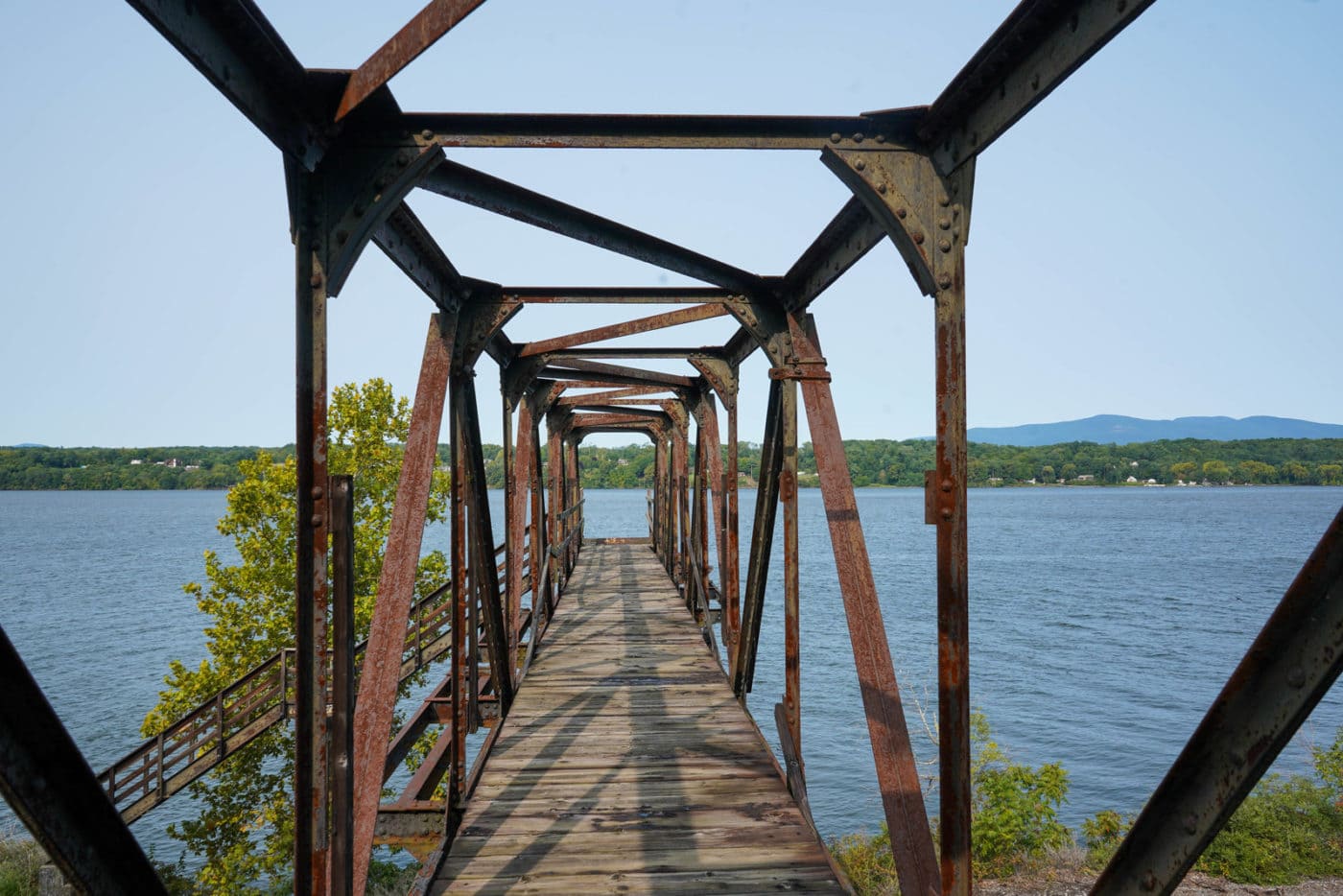 Purely utilitarian but still attractive, steel truss bridges were the span of choice for getting from one side of something to another in America at that time. That's because the bridges' simple design made them easy and economical to construct, while their distinctive triangular framing allowed them to handle heavy loads. Sadly, many of these one-time workhorses of America's transportation infrastructure have been demolished.
Could that be the fate awaiting 12 of these historic bridges over the tracks between Hyde Park and Clermont? Not if Scenic Hudson has any say. It's leading an initiative to protect them and eventually reopen some long-neglected spans now on public lands. Doing so would restore connections to the river — for everyone this time.
Grant funds first step in restoration
Carrying out this objective, and simultaneously preserving some of the valley's heritage, was a recommendation in the 2020 Hudson River Access Plan. Scenic Hudson commissioned this study as part of a collaborative campaign to increase places to enjoy the riverfront, particularly to find safe ways of crossing Amtrak's rail line.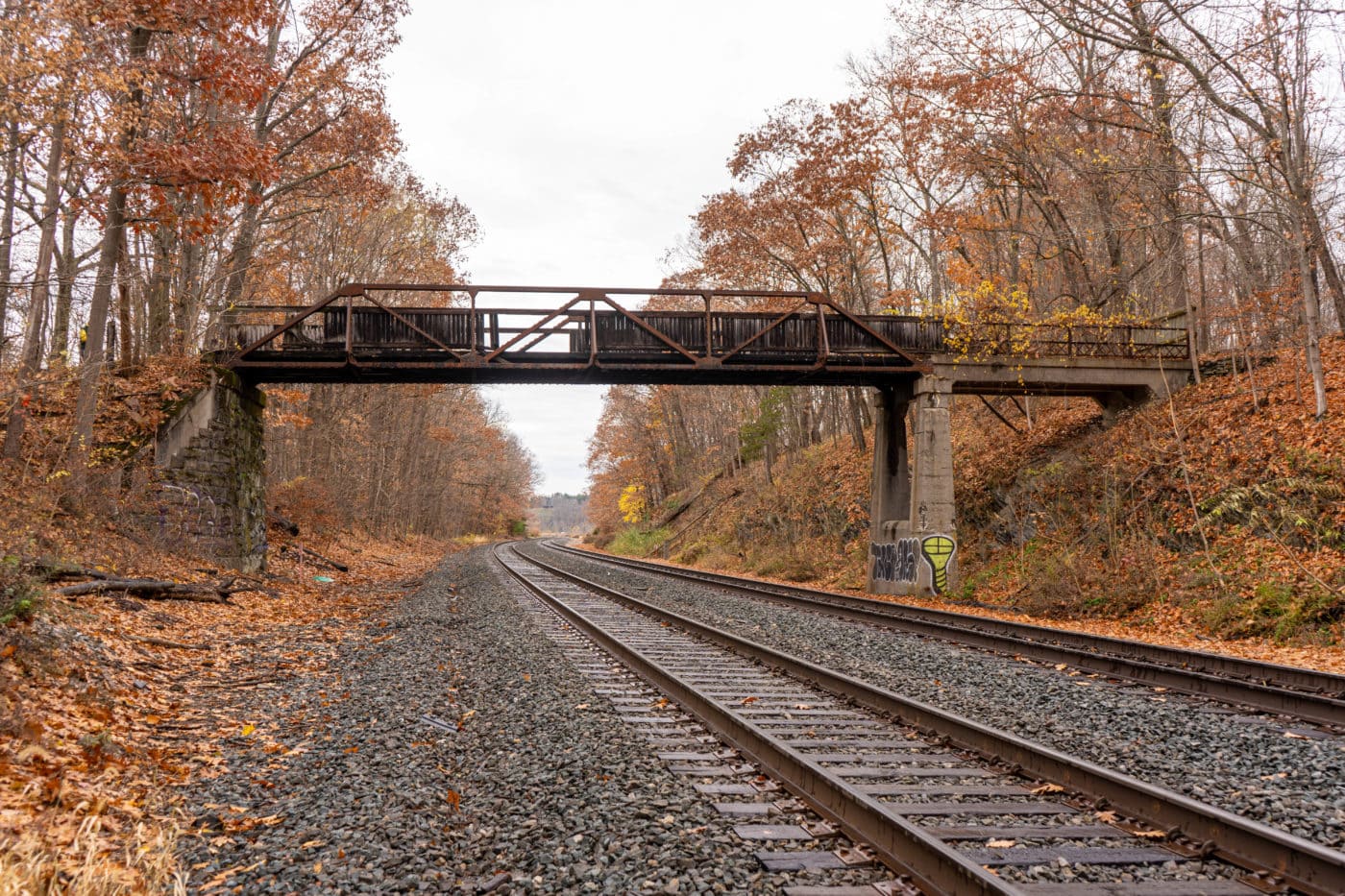 Thanks to a $15,000 Preserve New York grant from the Preservation League of New York State, the effort to save some of the bridges has picked up steam. It will fund a Cultural Resource Survey to document their history and design, look into the murky issue over their current ownership and responsibility for maintenance, and determine the scope of work and time frame needed to rehabilitate them. The Preserve New York grant program is a partnership between the New York State Council on the Arts (NYSCA) and the Preservation League, made possible with the support of Governor Andrew M. Cuomo and the New York State Legislature.
"They just don't make bridges like this anymore," says Scenic Hudson Land Use Advocacy Director Jeff Anzevino, who's leading the campaign to save the spans, constructed by the New York Central Railroad circa 1911. "To have a collection of them all languishing and in jeopardy of removal…" Anzevino pauses, then concludes, "it would be heartbreaking."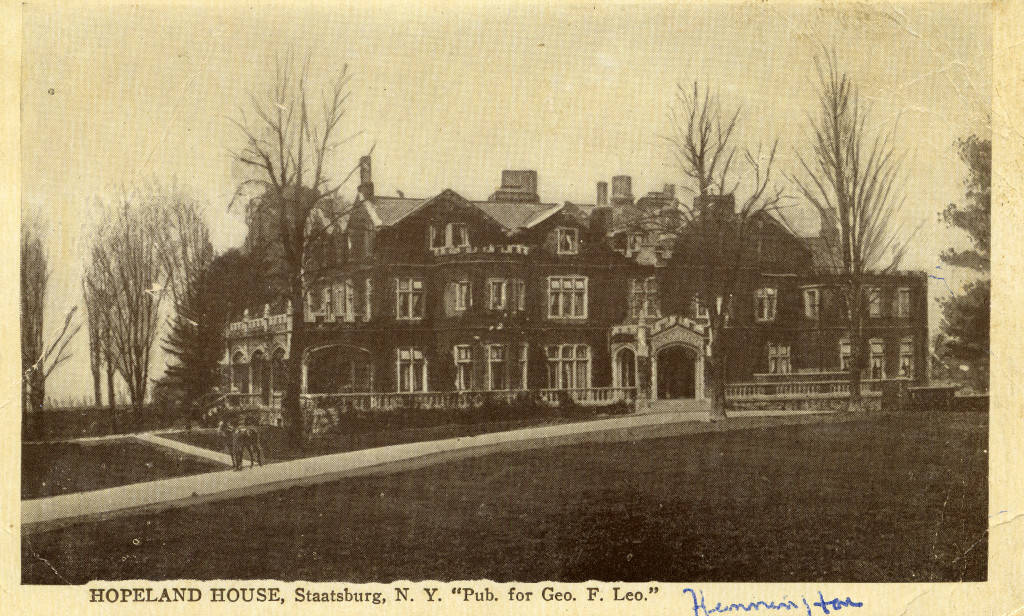 Transportation engineer and bridge expert Peter Melewski, who drafted the access plan and heads up the team writing the Cultural Resource Survey, shares Anzevino's zeal for preserving the bridges. "They're an integral part of our Hudson Valley history," he says. "When they're restored, they'll provide wonderful, non-motorized access to the Hudson River shoreline and trail networks once again."
Access to the past
In addition to furnishing new connections to the river, the bridges offer glimpses into the region's past and the charmed lives of previous users. As Anzevino says, "Every one of them has an interesting story." In Hyde Park, a steel truss bridge leads to Crum Elbow Point, where the Half Moon anchored during Henry Hudson's 1609 voyage of discovery and the crew made friendly contact with Indigenous people of the Wappinger tribe. Later, Franklin and Eleanor Roosevelt also enjoyed spending time there.
Three bridges exist at the Staatsburgh State Historic Site in Staatsburg. The southernmost provides a crossing for a winding carriage road leading to a mansion called The Point. Calvert Vaux, co-designer of Manhattan's Central Park, designed the house in 1855 and may have laid out the road as well. Further north, in the site's Hopeland Trails section, 2 bridges allowed the Gilded Age proprietors of a 300-acre estate to reach a private cove and beach affording panoramic river views. These spans have outlasted the owners' 35-room mansion, which was demolished in the 1950s.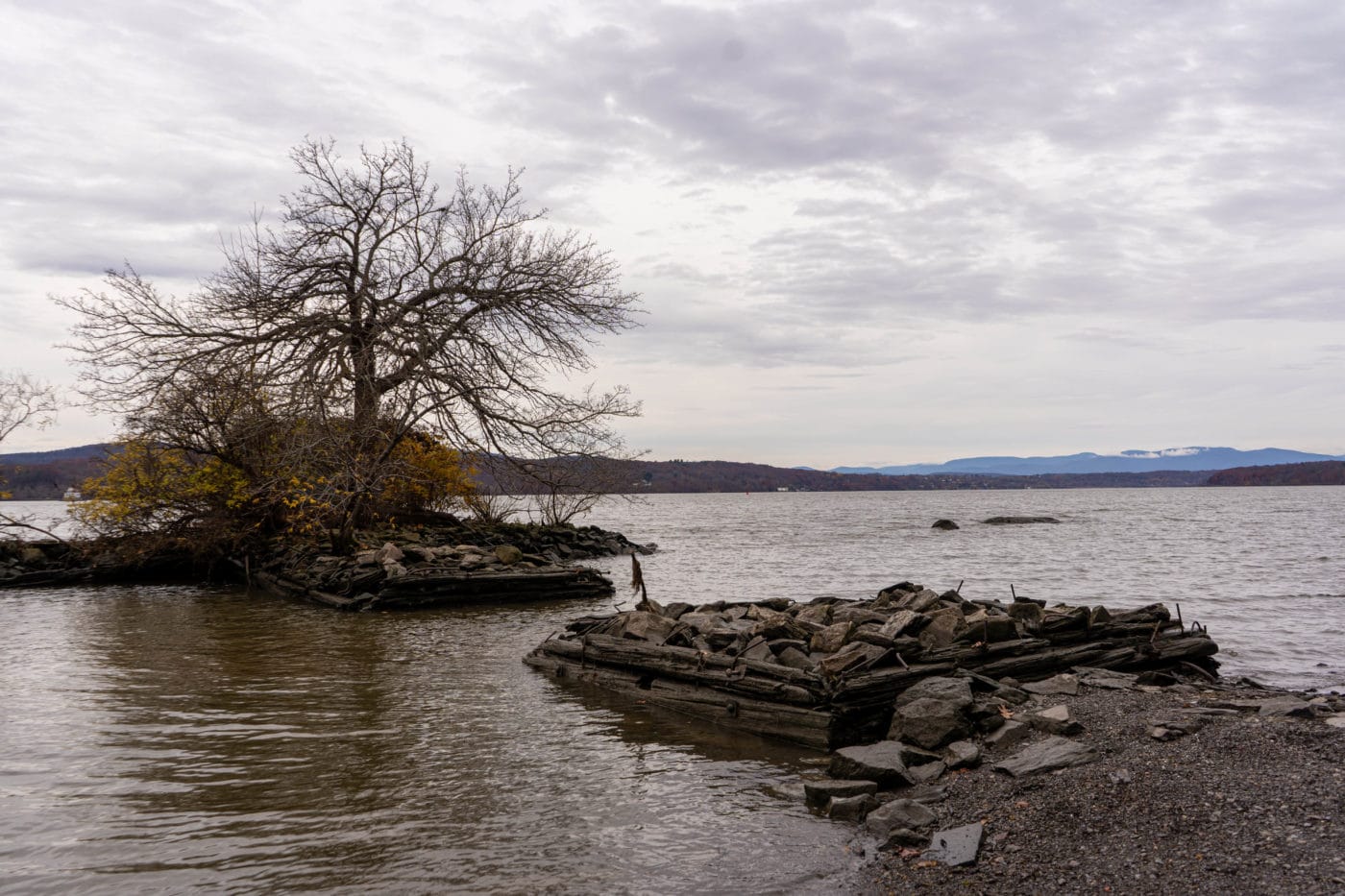 At Poets' Walk Park, a steel truss footbridge once led to a dock belonging to merchant and diplomat Franklin Hughes Delano (for whom FDR, his great-nephew, was named). Reputedly, a carriage drawn by four horses could circle around on the dock, which was built big to accommodate the 500-ton Narada, a yacht owned by Delano's brother-in-law.
Entrances to most of these bridges are currently blocked off. In a recent cursory inspection of them by Melewski and Anzevino, they found varying repair needs for each bridge. For a few, their steel superstructures appear ready to accommodate pedestrians and bicyclists. All that seems to prevent them from providing entry to some exciting new/old riverfront destinations is replacing their rotten wood components and making some safety upgrades. Other bridges need significantly more work.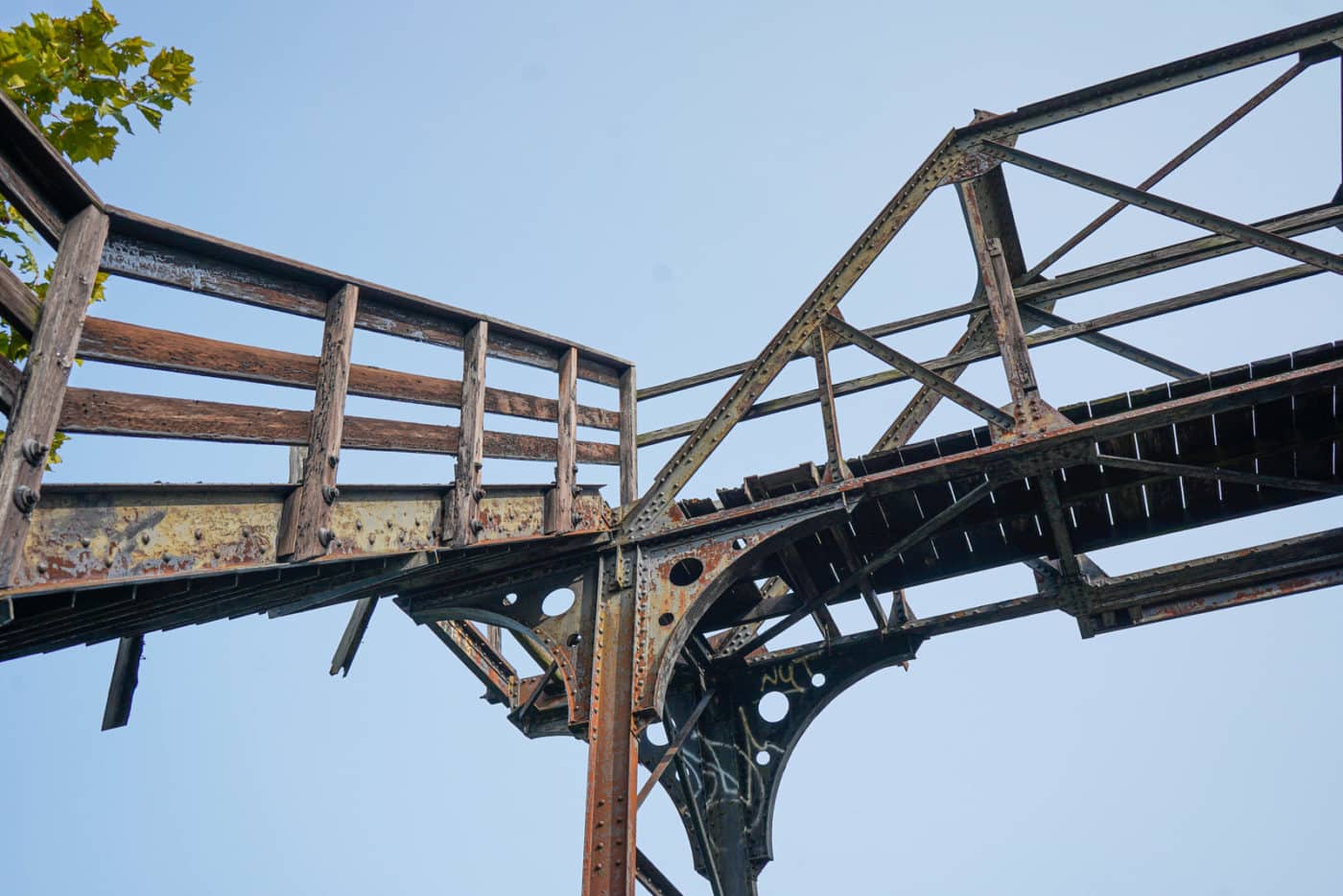 The high attendance at a November 17 virtual charette about the bridges — including participation by property owners and local, state and federal officials — showed the interest in safeguarding their future.
Adopting the FHA's playbook
To limit funding needed for the bridges' restoration, Scenic Hudson intends to adopt a strategy promoted by the Federal Highway Administration. It encourages "bundling" repairs on bridges of a similar type in the same region into a single contract, increasing efficiency and reducing costs.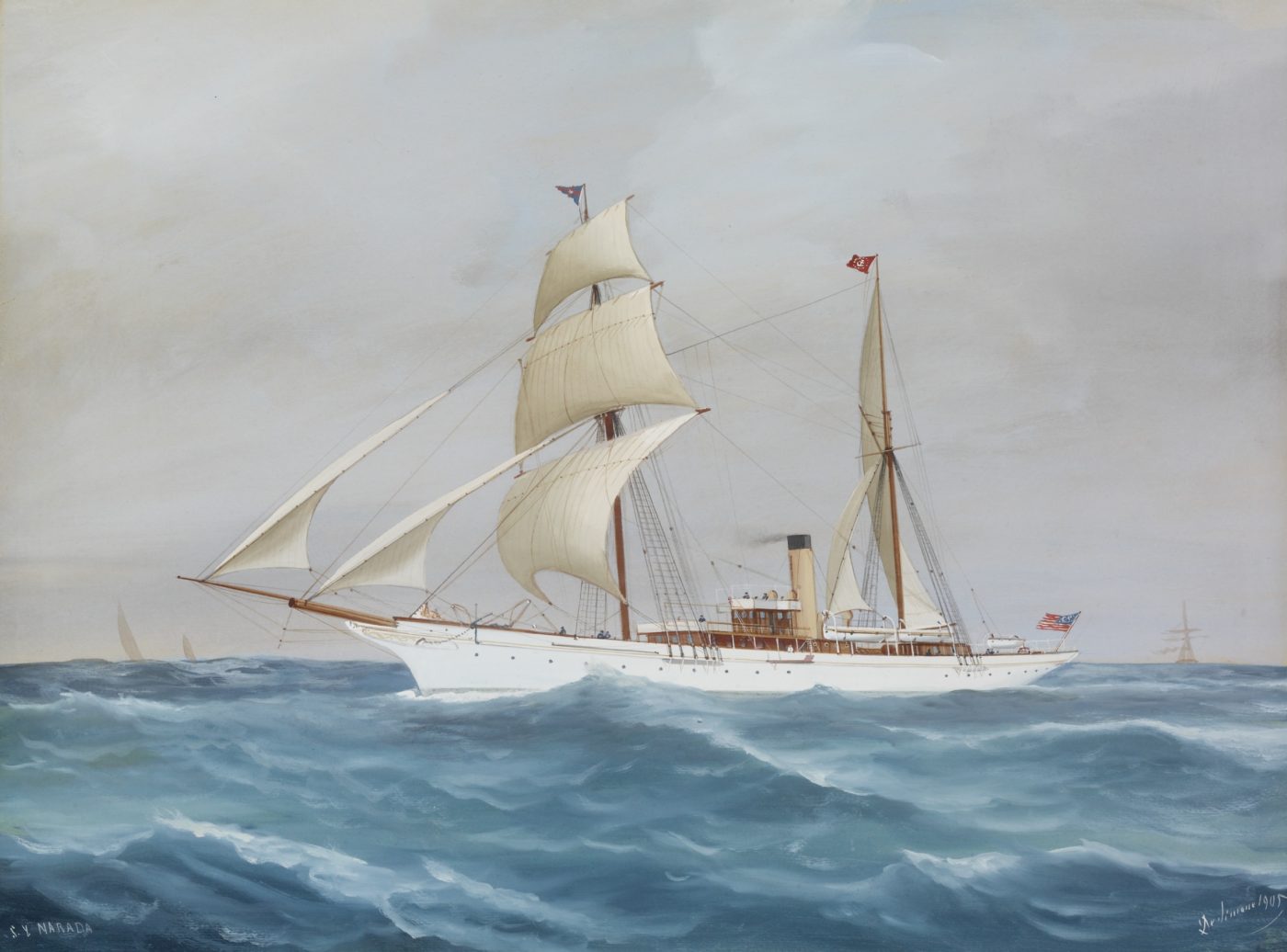 Until the survey is completed, how much work and money it could take to reopen the bridges will remain a question mark. The one known: time is of the essence. As the 2020 Hudson River Access Plan states, "Some of these bridges have already been targeted for removal." The one leading to Crum Elbow Point is on this "hit list." Restored, it would enable creation of a new Hudson River Greenway Water Trail site and offer access to another historic and scenic location on the town's Hyde Park Trail.
For Anzevino, missing out on opportunities like these, and watching the historic spans disappear, is unacceptable. "We have to find a way to save these bridges," he says. "If we lose them, they're gone forever."