"Conservation of land and conservation of people frequently go hand in hand." — Eleanor Roosevelt
Eleanor Roosevelt is rightfully lionized as a champion of human rights, but she also was a staunch environmentalist. While she may not have had the ability of her presidential relatives — husband Franklin and uncle Theodore — to make conservation a government priority, she played an influential, often-overlooked role in preserving the nation's natural treasures by promoting environmental education and awareness and encouraging people to take action.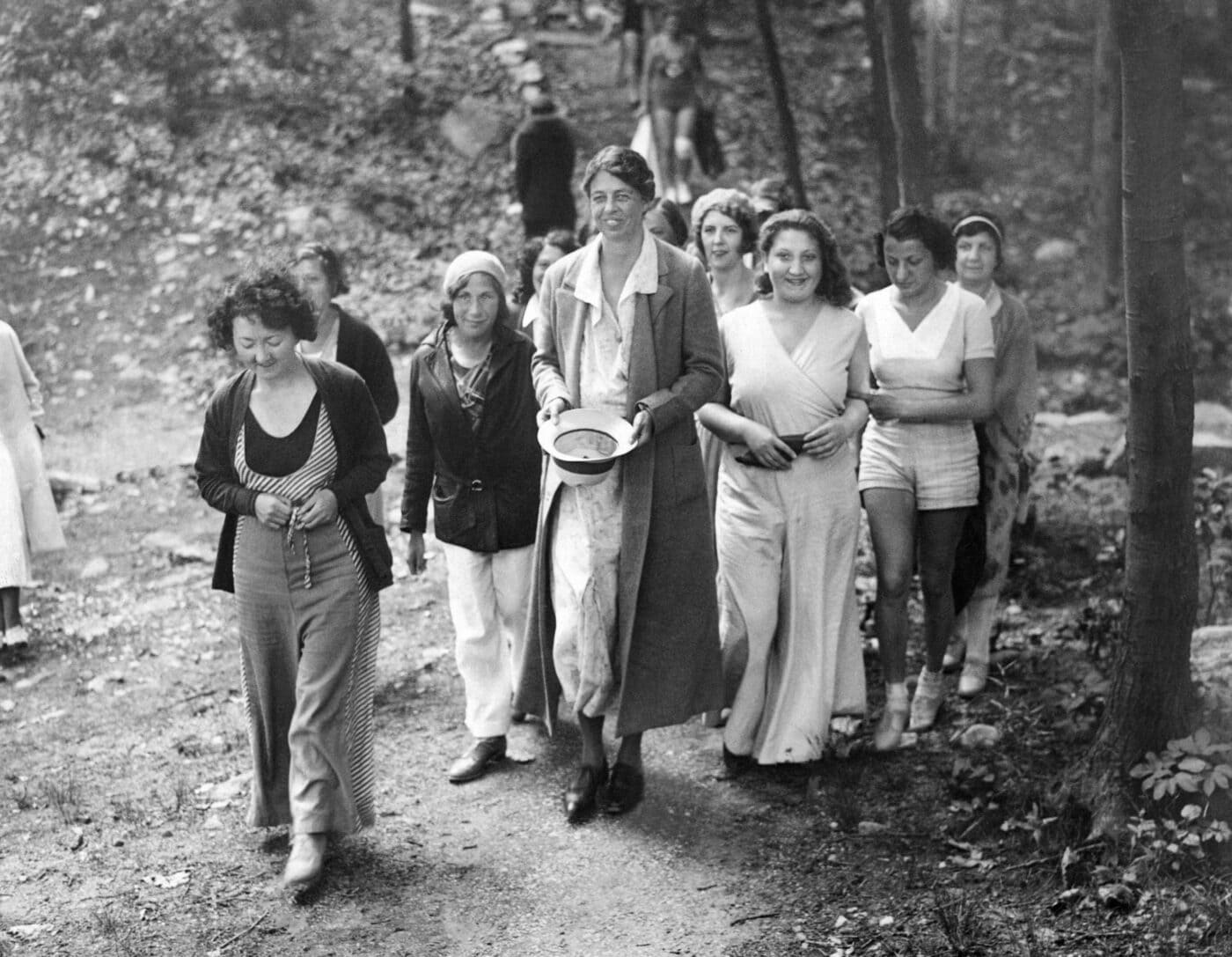 Roosevelt's belief in the healing power of nature — and the need to protect and connect people to it — came from her own experiences at Val-Kill, her home in Hyde Park (now the Eleanor Roosevelt National Historic Site). The lawns, woods, and waters around her modest house, a far cry from FDR's grand Springwood mansion a mile away, comforted her after her husband's death in 1945. This landscape had hosted many happy picnics with family and friends dating back to the 1920s, and she continued enjoying its beauty until her own death in 1962.
But more than just reviving her spirits, Val-Kill provided a quiet place for Roosevelt to think more clearly about issues of concern to her, like drafting the Universal Declaration of Human Rights while a delegate to the United Nations General Assembly. Ideas often came together while Roosevelt rambled through the woods with her Scottish terriers. (Visitors to Val-Kill today can retrace her steps on the Eleanor's Walk trail.) She often shared the sights and sounds she experienced with readers of "My Day," the newspaper column she wrote from 1935 to 1961.
"The whole side of the hill is dotted with dogwood trees, and your eyes rest on them with pleasure," she reported after one walk. "But I should also keep my eyes constantly on the ground, because there are still a considerable number of the little orange lizards which I mentioned in this column last summer. Then, too, if you look on the ground, you see a carpet of wild flowers. I have never seen so many! I never cease to marvel at the varying beauty of the seasons."
In another, she mused: "Our purple loosestrife is almost gone, but is fading very beautifully, giving the green grass across our little pond a lovely rosy tinge. We humans should take lessons from nature and fade as gracefully."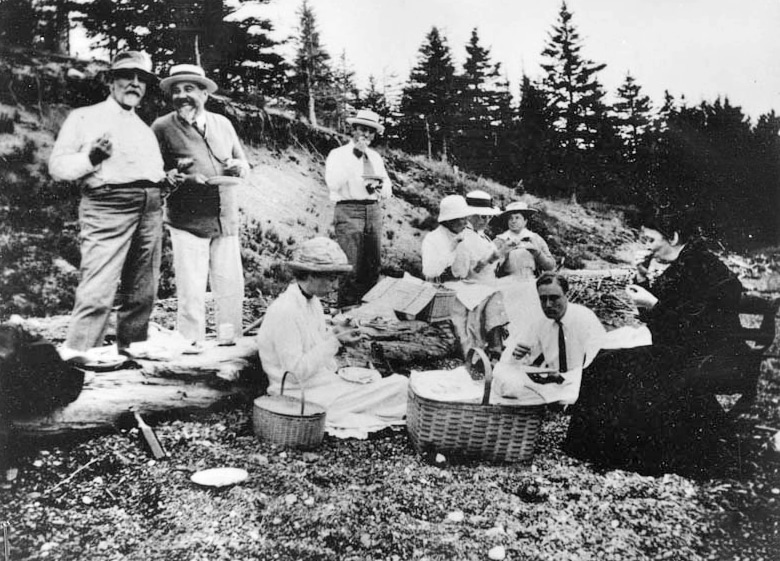 "My Day" also provided a place for Roosevelt to push for sustaining her husband's conservation legacy through an all-hands-on-deck approach. "Our schools should cooperate by education of our children in the value of our natural resources and in ways and means to preserve them and not to exploit them," she wrote in 1955.
Later in the same column, she added, "[I]n every possible way the greatest number of people that can be reached should be reached with the story of how soil erosion and wasteful use of water may eventually mean the deterioration of the whole continent."
Well ahead of her time, Roosevelt also pressed for an international approach to protect the planet. "My husband was enormously interested in awakening our people to the conservation of our own natural resources," she wrote in 1952. "We know today, however, that it is not enough…. We are all dependent on each other, and the waste of natural resources anywhere is important to all of us."
Then she continued: "In many areas of the world very little has been done to bring the people to an understanding of how important it is to preserve wildlife, to guard the top soil of a nation, as well as its waters and forests. This requires legislation and, very often, the education of children and adults in appreciation of their natural environment so that they will not endanger by their actions the preservation of their natural resources."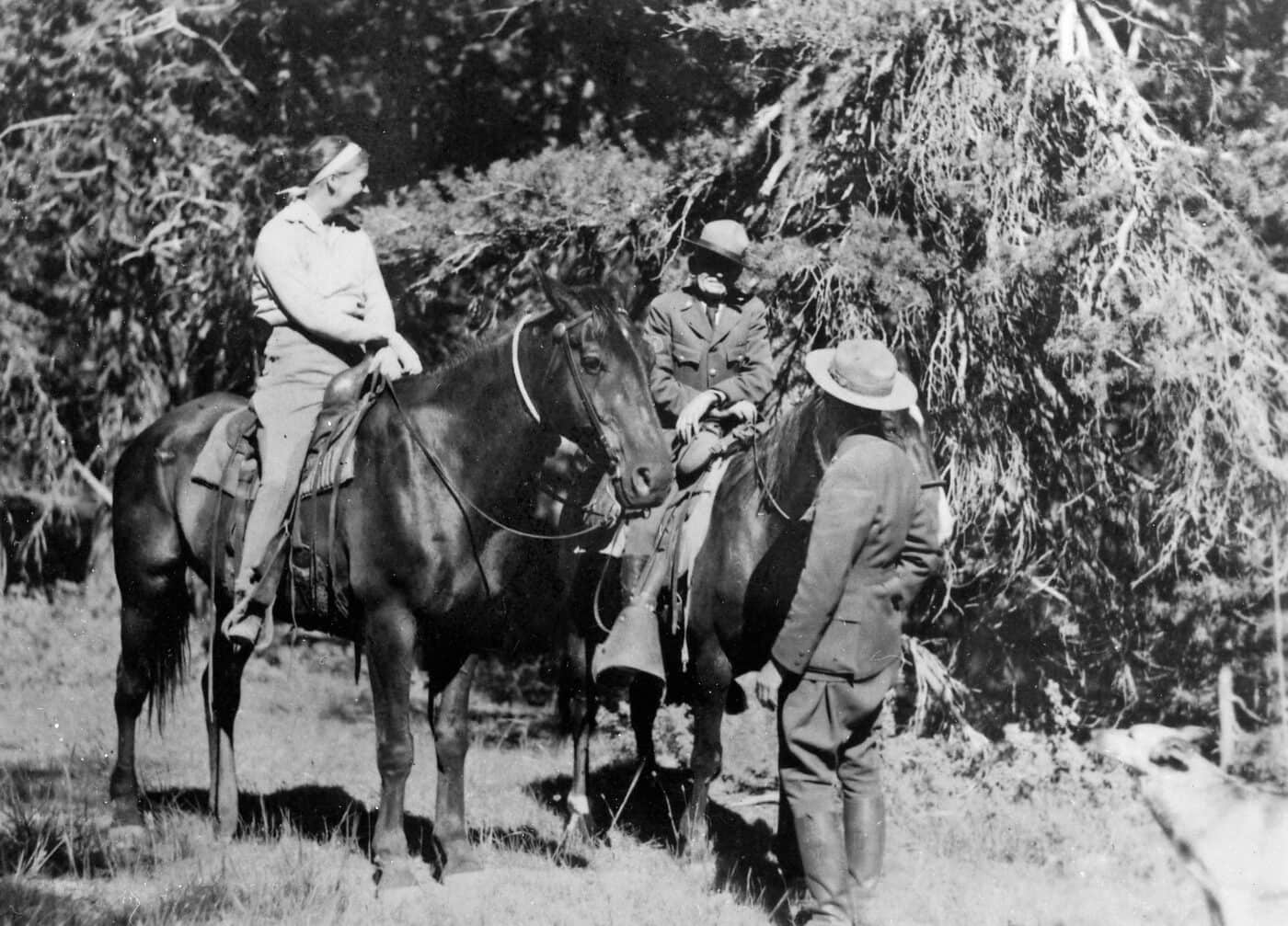 To achieve this goal, Roosevelt pressed for creation in 1948 of the UN's International Union for the Protection of Nature. Today known as the International Union for the Conservation of Nature, the group is made up of representatives of national and subnational governments, NGOs, Indigenous groups, and volunteers who provide expertise, tools, and research to carry out the group's goal of "safeguarding our natural world and rebuilding a healthy and equitable planet for people and nature."
Roosevelt was adamant that all people be made aware of the fragility of nature and the public's duty to participate in protecting it. Responding to threats eerily similar to those taking place today, she wrote in 1947, "The attack is made on national forests, national parks and monuments and grazing lands. If successful, it would set back our whole conservation gains made in the past decade. These attacks on conservation are very shortsighted…. As individuals, we are so apt to see only the immediate results and not to realize what will happen to us in the long run."
Perhaps Roosevelt's greatest contribution to environmentalism is her forward-thinking outlook, rare at the time. Repeatedly, she reminds readers that actions taken today could have potentially harmful impacts on future generations. Once again, she was well ahead of her time in bringing this to people's attention.
Creating a link between Scenic Hudson's work and Roosevelt, the organization was awarded the Eleanor Roosevelt Val-Kill Medal in 2007. Established by the Eleanor Roosevelt Center at Val-Kill as a way of "honoring individuals whose far-reaching influence has made our world a better place," the award paid tribute to Scenic Hudson's efforts, through both conservation and advocacy, to protect the Hudson Valley's irreplaceable natural assets. These include the woods through which the popular Roosevelt Farm Lane Trail — linking Springwood to Roosevelt's beloved Val-Kill — passes.
Scenic Hudson's reliance on broad partnerships — with local, state, and federal governments, fellow land trusts, and concerned individuals — lives up to Roosevelt's call to explore "every means…of cooperation" when it comes to securing a safe, healthy environment for current and future generations. And it serves as a tribute to her belief that "Perhaps nature is our best assurance of immortality."
For a more in-depth look at Eleanor Roosevelt's stand on the environment and the important role her "My Day" columns played in engaging the public, read this fascinating piece by National Park Service Ranger Kevin Oldenburg.
Reed Sparling is a staff writer and historian at Scenic Hudson. He is the former editor of Hudson Valley Magazine, and currently co-edits the Hudson River Valley Review, a scholarly journal published by the Hudson River Valley Institute at Marist