California's Death Valley may seem like the best place on Earth for solar arrays — the sun beats down daily. That means near-endless energy from above, right?

If you were among the early solar supporters who thought yes, you would've bet wrong. Turns out that without much rain in the desert, dust consistently builds up on panels. And water is in too short of supply there to justify constant washing. As a result, photovoltaic arrays there often run with lower efficiency.
More seasonally variable — and even flat-out less sunny — places like the Northeast are actually much better setups for solar than people might assume, experts say. Jessica Barry, a technical sales engineer with Lighthouse Solar, explains that the region's climate isn't an obstacle for solar, and that "we have plenty of rooftops, buildings, parking lots, and spaces to more than justify the value of it."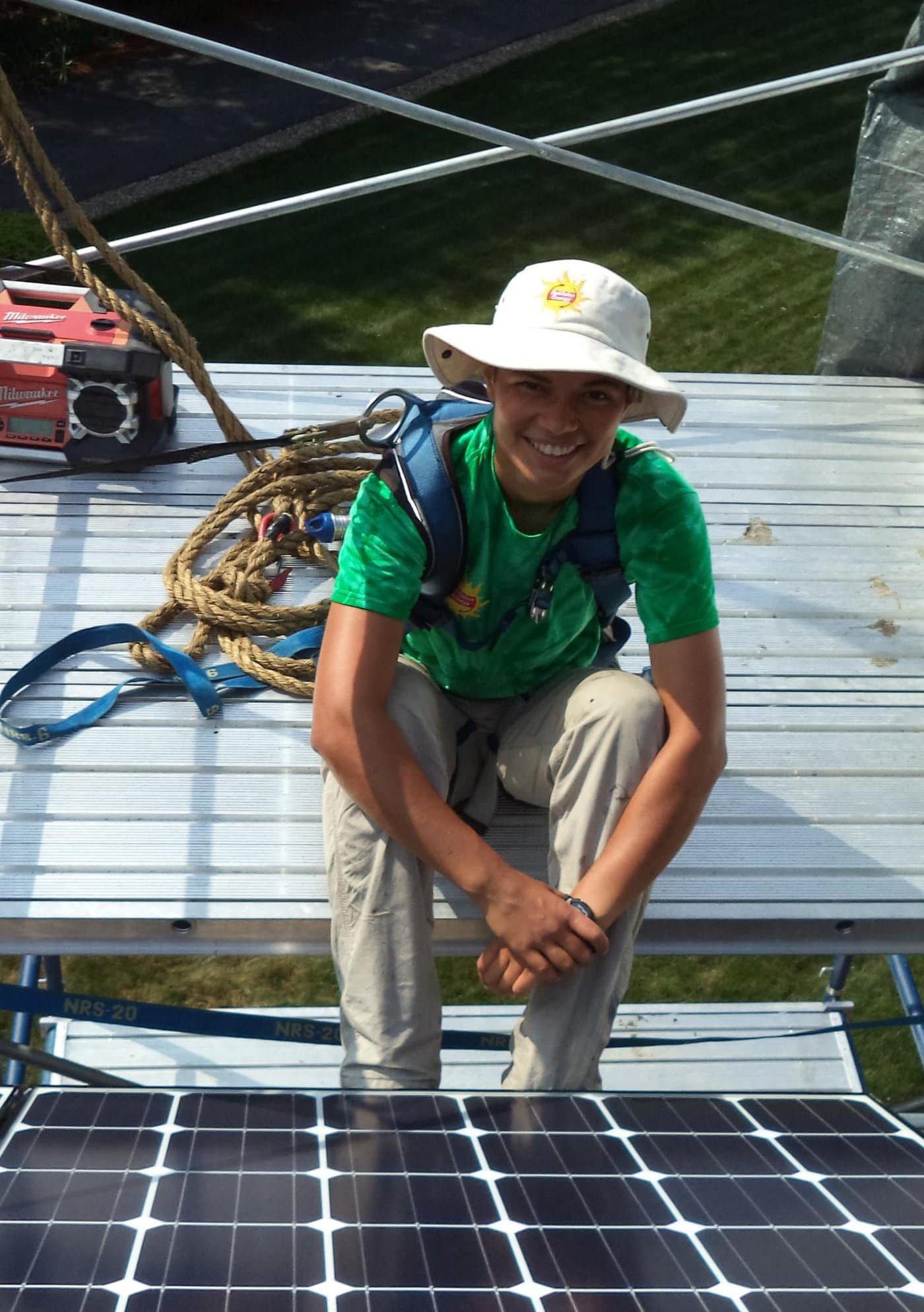 Another advantage of places like Hudson Valley is that solar panels can actually work better at colder temperatures. Since solar panels are semiconductors, like CPUs in computers, they become more efficient as the mercury drops. "Voltage is more efficient in cooler weather," says Juan Parra, an NYC-based solar and community outreach expert. "The ideal date for solar is a cool 50- or 40-degree day in the fall or spring with some sunlight."
How northern weather affects production
In the winter, the Hudson Valley can get substantial snow. Panels will still produce under a light layer of snow, and if it is not removed by the wind, snow will slide off panels faster than off asphalt roofs.
And even with thick snow, Cal Trumann, an education and careers coordinator with New Yorkers for Clean Power, points out that it's usually only "a week over the winter that you'll have those conditions that your solar panels will not be really making power."
Hail is also commonly cited as a concern, and might become more frequent due to climate change, but solar panels are designed to withstand most types of hail.
"Generally speaking, solar panels are rated to survive 1-inch in diameter hail at 50-60 miles per hour, and they test it by firing ice pellets head on," Trumann says. "It's possible to get hail damage in places like Texas, Colorado, or Nebraska, where they get hail the size of baseballs, but in the Northeast, we don't usually see hail like that."
Wind won't affect production, but it's important to make sure solar panels aren't near any dead trees that might fall during a storm. Tornadoes do happen occasionally, but they aren't as common in the Northeast as other parts of the country
A tailored approach to solar in the Northeast
Although the Northeast gets plenty of sun, there are some unique installation considerations for the Hudson Valley.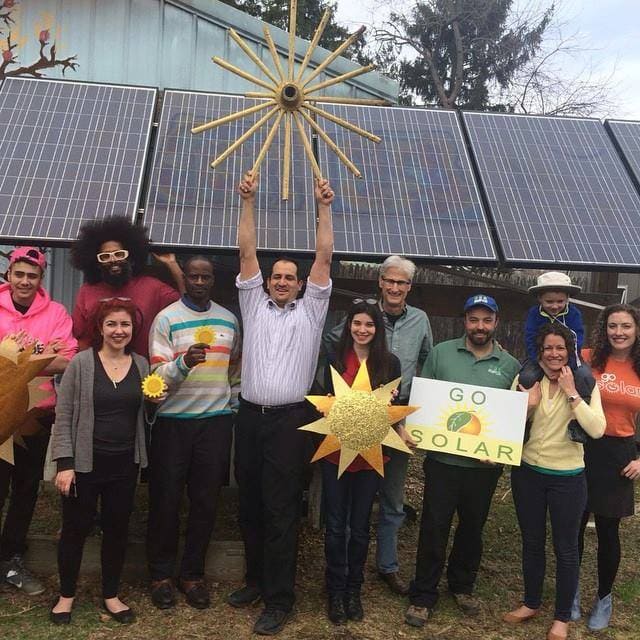 For example, before installation an engineer usually does a structural analysis, which includes making sure buildings can withstand the weight of both solar equipment and thick snow loads.
"Here in the Hudson Valley, we are usually between 30-40 pounds per square foot [of snow load]," explains Craig Hightower, a senior commercial solar project consultant at SunCommon. "But again, as long as the structure passes, the panel will support that. There's no issue there."
And since the Northeast is a water-rich region, flooding should also be taken into account.
SunCommon, for instance, will mount equipment farther away or higher up than they normally would if they are installing solar near a body of water, commercial project manager Sam Wilo says. If they are installing in a floodplain, they'll do a soil report, and if it meets the criteria to be able to continue, they'll secure the installation using roughly 5.5-foot ground screws. The preliminary evaluation also includes an "in-depth analysis to make sure that none of those ground screws will pull out, in the event of a flood," he adds.
Shading from trees is also a factor, which Barry points out "might be the biggest issue in this area." An emerging solution puts cleared spaces already in use to work for solar too, through features like solar carports and canopies over entire parking lots.
While snow and rain can temporarily reduce panel efficacy, they also naturally remove dust, soot, and pollen. If not removed, these can decrease efficiency by 7% in some regions of the U.S., and up to 50% in the Middle East. For example, dust is such a problem in Israel's Negev desert that robots are used to clean the panels.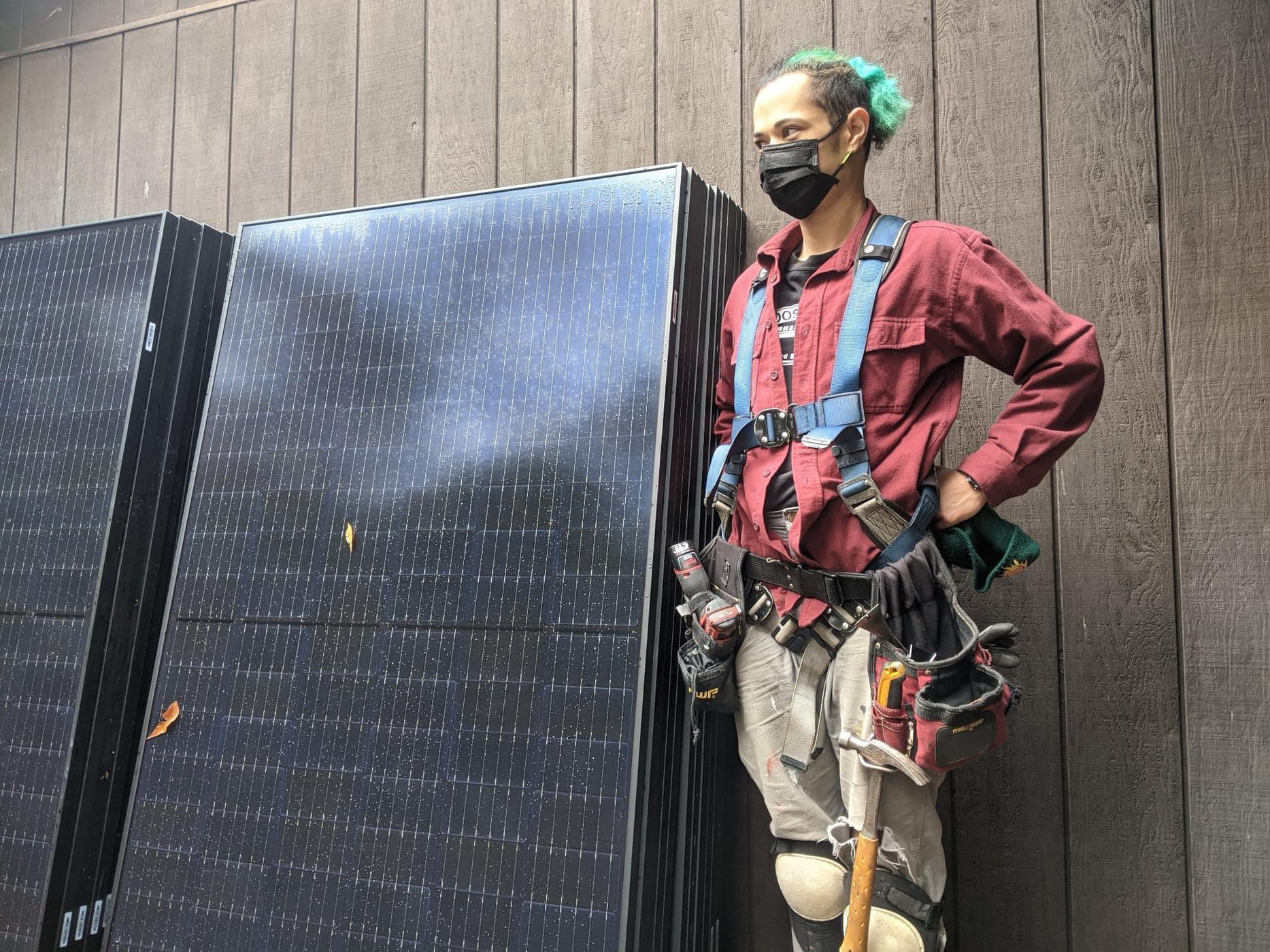 Even with Hudson Valley's variable weather, solar makes environmental and financial sense, as it does in most of the country, says Hugo Jule-Quintanilla, a Kingston-based sustainability advocate. It's an important tool to tackle climate change, and solar tax deductions for individuals, businesses, and developers are set to increase through federal legislation. For example, Inflation Reduction Act includes a 30% tax deduction for installing solar or battery storage, and is projected to decrease U.S. emissions by 40% by 2030.
"In general, there's plenty of sun in the Hudson Valley to make installation of solar technologies viable at residential and commercial buildings, farms, churches and any area that is south-facing and not shaded during the day," Jule-Quintanilla says. "Proof of that are the over 4,000 solar electric systems installed in Ulster County to this date."
Matt Jones is a Brazilian-American freelance writer and musician based in Kingston. He's a certified UX writer with 15+ years of experience in the nonprofit sector, including working for the Bard Prison Initiative, the Olana Partnership, and the Cooper Union.