Everyone loves the long summer days, which make favorite activities like hiking, biking, and running easy (and inexpensive, with less clothing and gear needed). But as the air cools off and daylight hours get shorter, too many people start to close themselves off to as much outdoor recreation.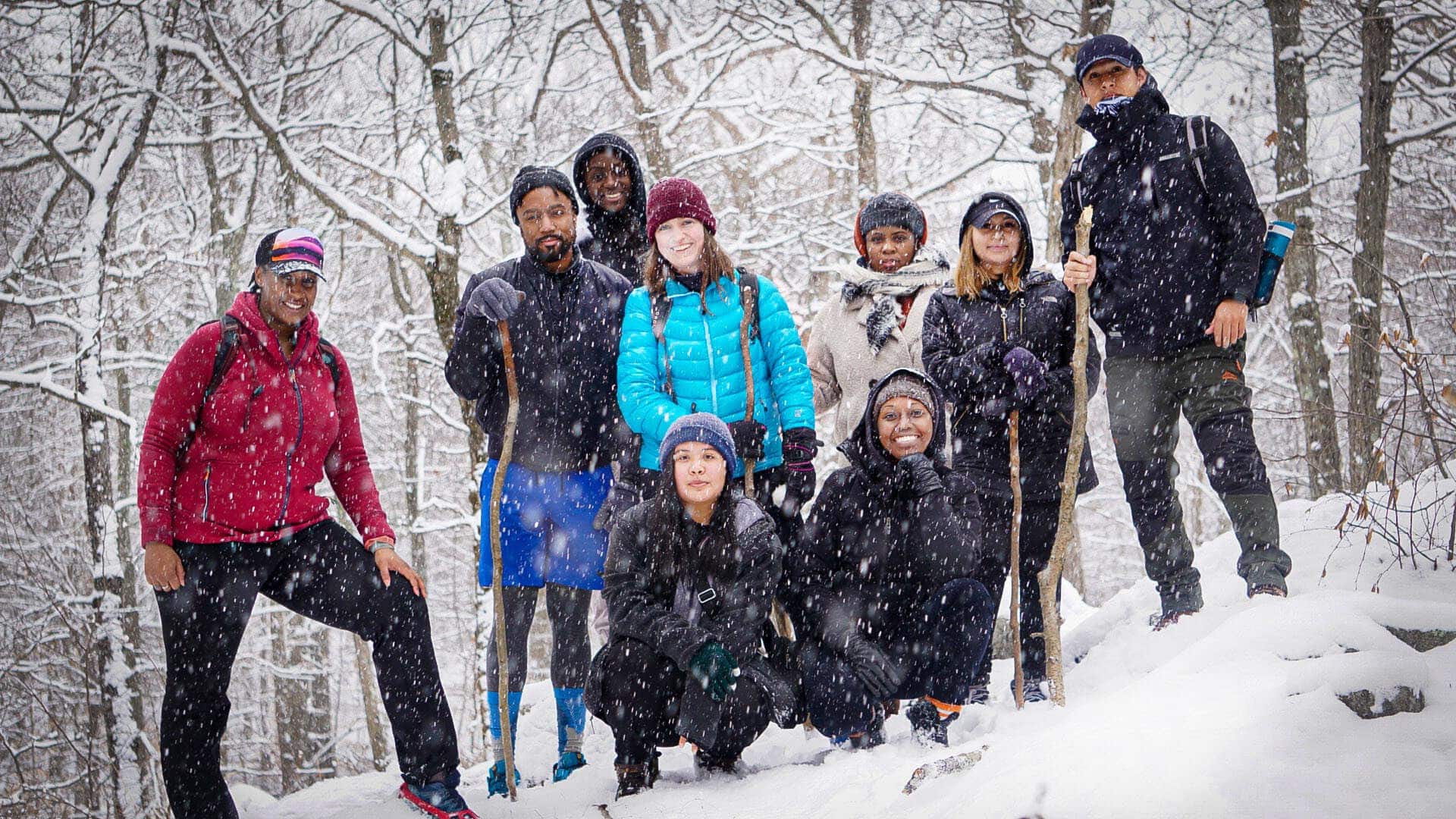 With adjustments to both our bodies and minds during colder seasons, we can still enjoy the outdoors, especially during winter months. All we need to do is get into the mindset that #WinterIsWarm.
What does this mean exactly? My organization, the Hudson River Riders, started using this mantra last winter to encourage more people to join our hikes. "By telling ourselves that winter is warm, we adopt a mindset that it is okay to be outdoors when things get frozen," I told people.
To really feel the benefits of this mindset, we have to start with gearing up accordingly. This applies whether you're prepping for a short walk in a local park or an all-day hiking trip with your friends out of town. Dressing warm and getting ready for the colder weather is a starting point. It allows us to comfortably spend more time outside with our friends and family without worrying about frostbite.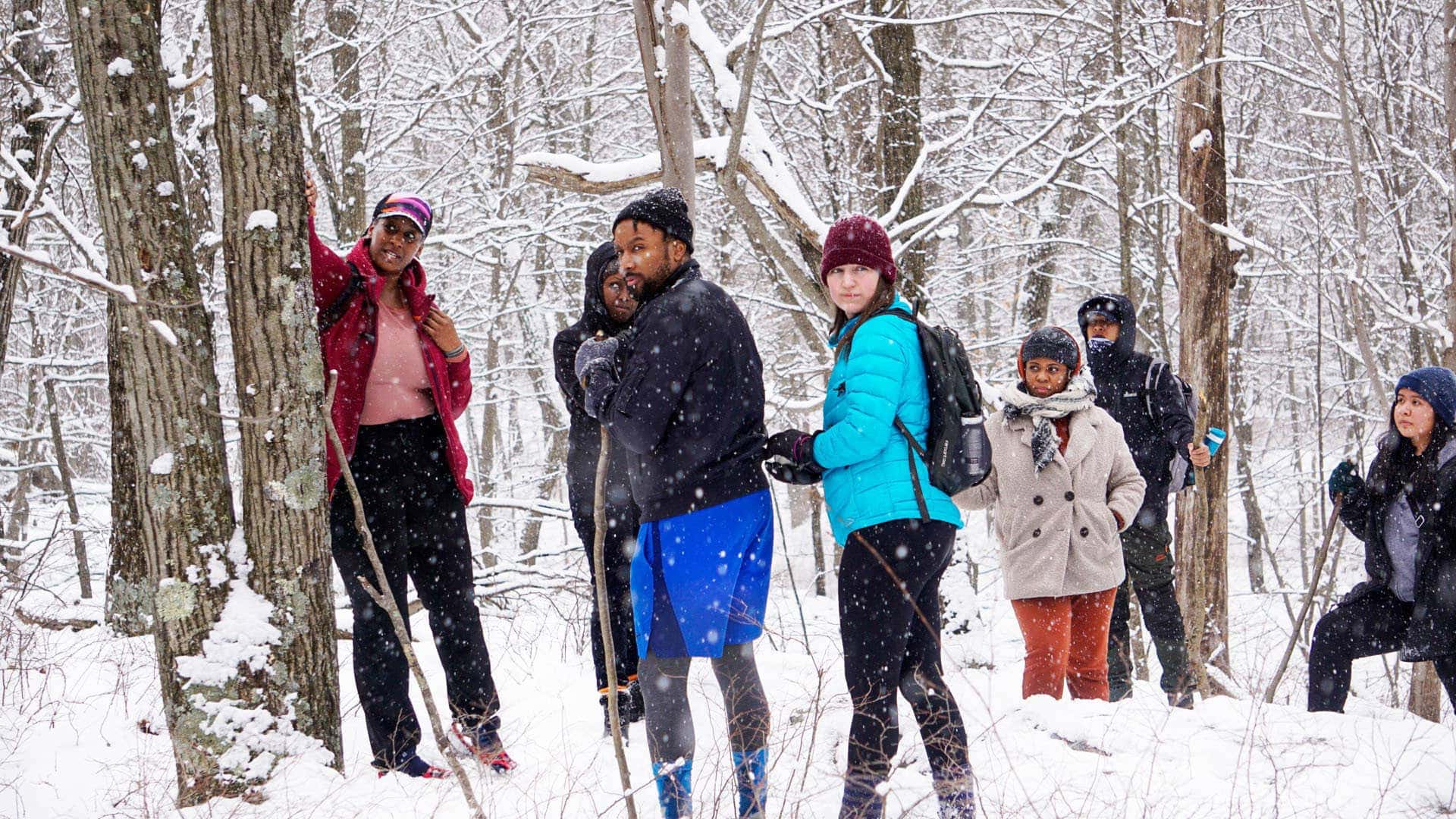 What are some basic clothes and accessories to consider? Long johns under clothing, a sweater, wool clothes (including wool socks), scarves, hats, gloves, boots, winter coat, ear muffs and you're good to go.
Remember, we recommend layering the gear you already have. To enjoy winter hiking, you do not need a new pair of hiking shoes or snowshoes, trekking poles, or any name-brand accessories. All of those things can cause price intimidation and keep you from having fun outdoors.
All you really need is some hot tea or coffee, good friends and company with lots of laughter and the beautiful sun shining on your face when you head outside.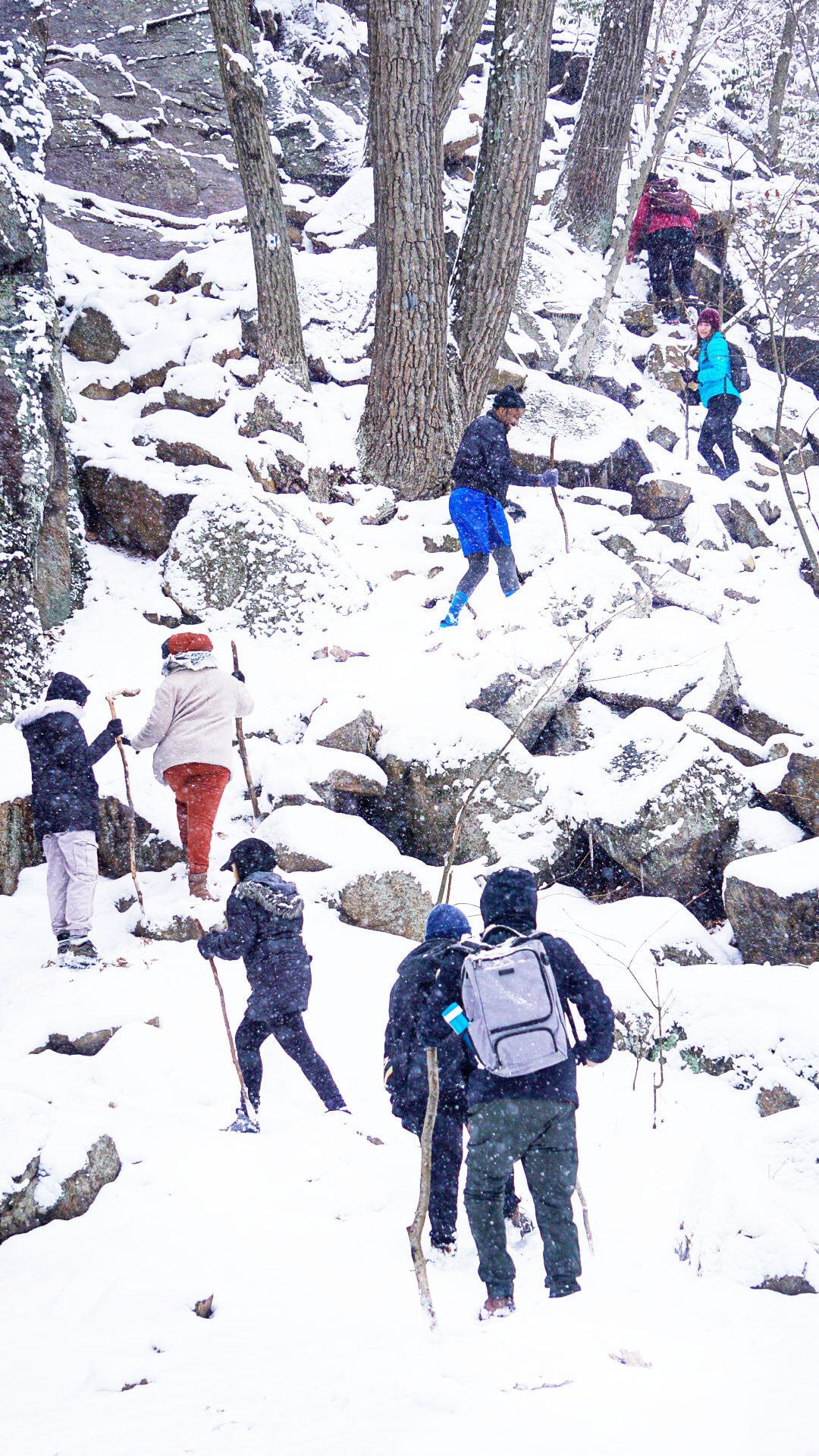 On frigid days or when it snows, the #WinterIsWarm mindset can be just as fun in your backyard. You do not have to go far, but you can certainly get outdoors and start a bonfire in your backyard or at the nearest park where it's allowed. Again, take or make hot drinks to boost your feeling of warmth and good spirits.
Now that we're in the mindset to have a fun time outside this winter. Here are some tips and tricks to get you out there:
One, tag along with a friend who hikes, or join an organization or group with experienced hikers, and have fun with them. This goes a long way, because once you get on the trail you will most likely be sharing stories about the long week and how rewarding it is to be outside. (Note: the Hudson River Riders do weekly outdoor Sunday hikes in winter — meet at 35 Alexander St. in NYC to carpool, and check the website for more details.)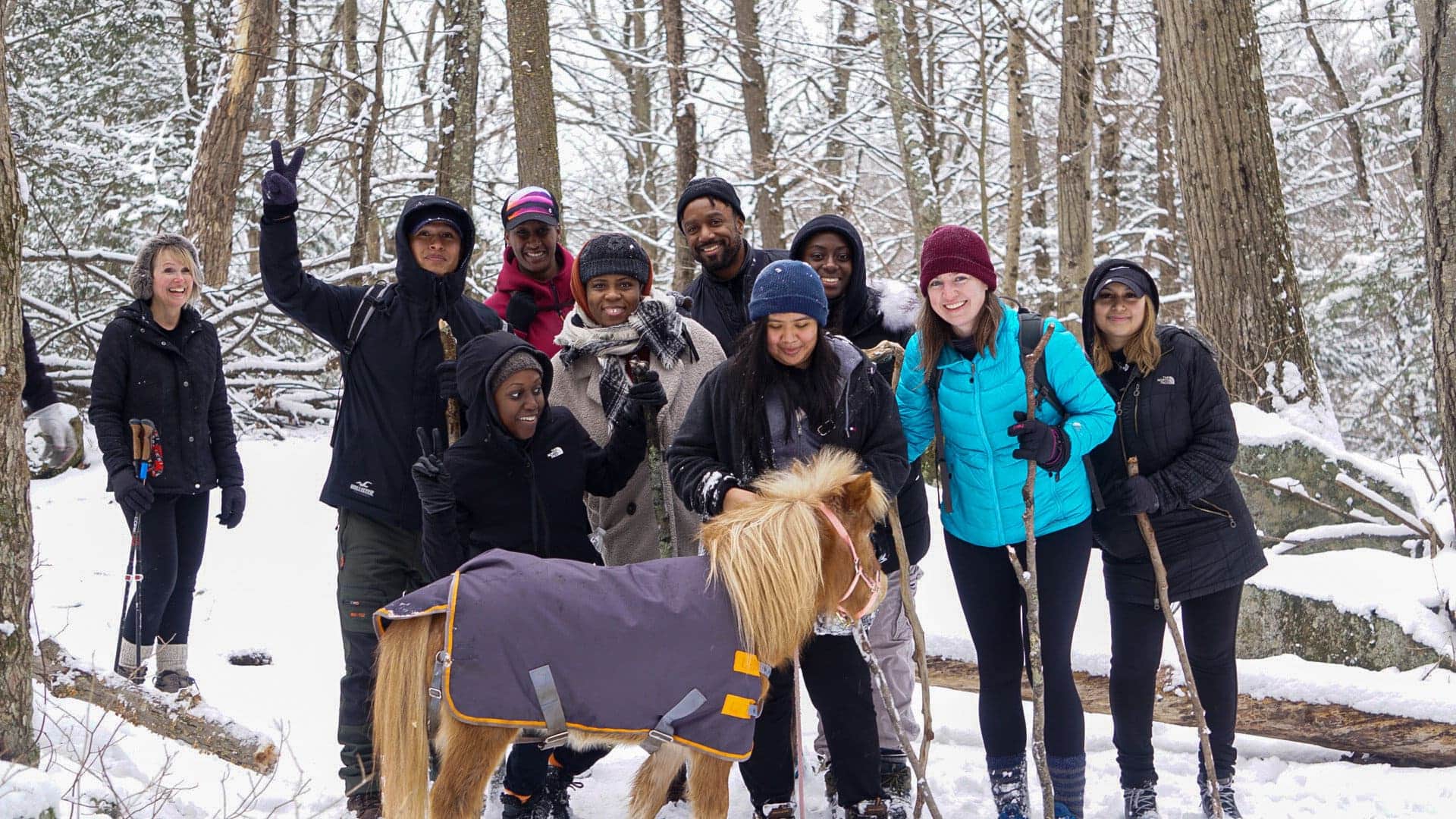 Two, start developing knowledge of the areas you will be hiking. Keep in mind that the sun sets pretty early in the winter, so plan accordingly. Go early in the day to leave plenty of time to get back before sundown. Be sure to let someone who is not going on the hike with you know where you are going, who you will be hiking with, and how long you plan to stay out. Also let them know when you have returned from the trip safely.
Three, never leave a trail without the items (especially trash) that you took with you. Remember to always tell Mother Nature a big thank you for hosting you. Finally, be grateful that #WinterIsWarm.
Chevaughn Dixon is a professional sea kayaker with 12 years of experience guiding and teaching. He is director of the Hudson River Riders, a program providing youth and people of color with outdoor access in Yonkers, and he has introduced more than 5,000 people to paddle sport in the NYC area.