The apple is a Hudson Valley icon, a fruit so entwined with the region's history and culture that it's hard to imagine one without the other. From making boozy cider to extra chunky applesauce, many locals are not only biting into Hudson Valley's rich apple history, but also cooking it right into the heart of their home kitchens and beyond.
Dan Pucci lives in Red Hook, near many local orchards, and has been making his own apple cider in his kitchen for over a decade. He is also the co-author of American Cider, where he takes a deep dive into historical evolutions that led to modern-day apple farming and cider brewing. Dan especially recounts the New York apple's transformation from a humble, snack-able whole fruit to one of the state's biggest commodities.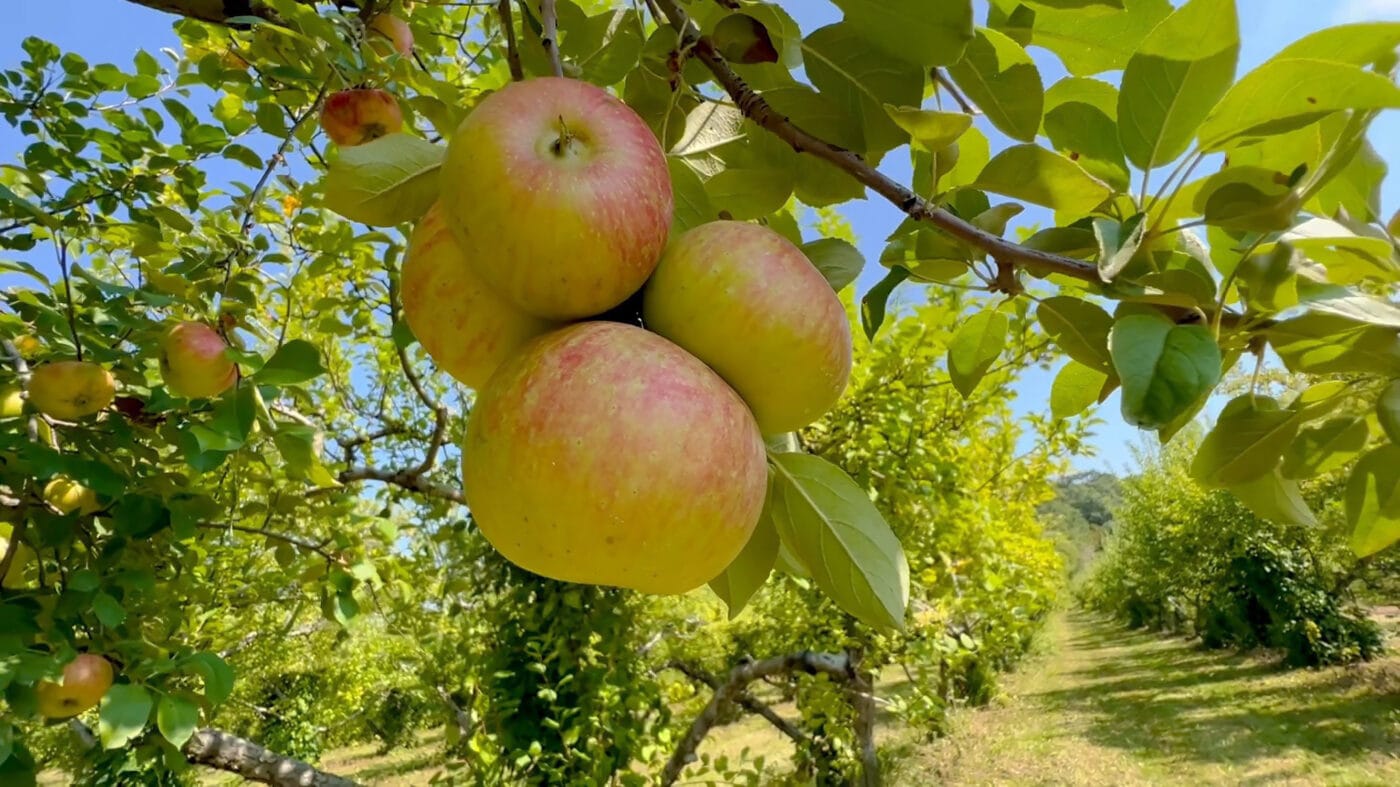 "In the 1820s, William [Robert] Livingston Pell established our country's first commercial orchard in Esopus," Pucci notes. Newton Pippin apples were among the early varieties grown, and eventually found their way to European markets, becoming a major state export. "Many orchards today grow apples just for cider-making," Pucci says, emphasizing the apple's enduring value and evolution in the apple product market.
Emily Hague, assistant director of land conservation at Scenic Hudson, says making her own hard apple cider is a cornerstone of community life. She has hosted a cider-making party at her home in Chelsea in the past.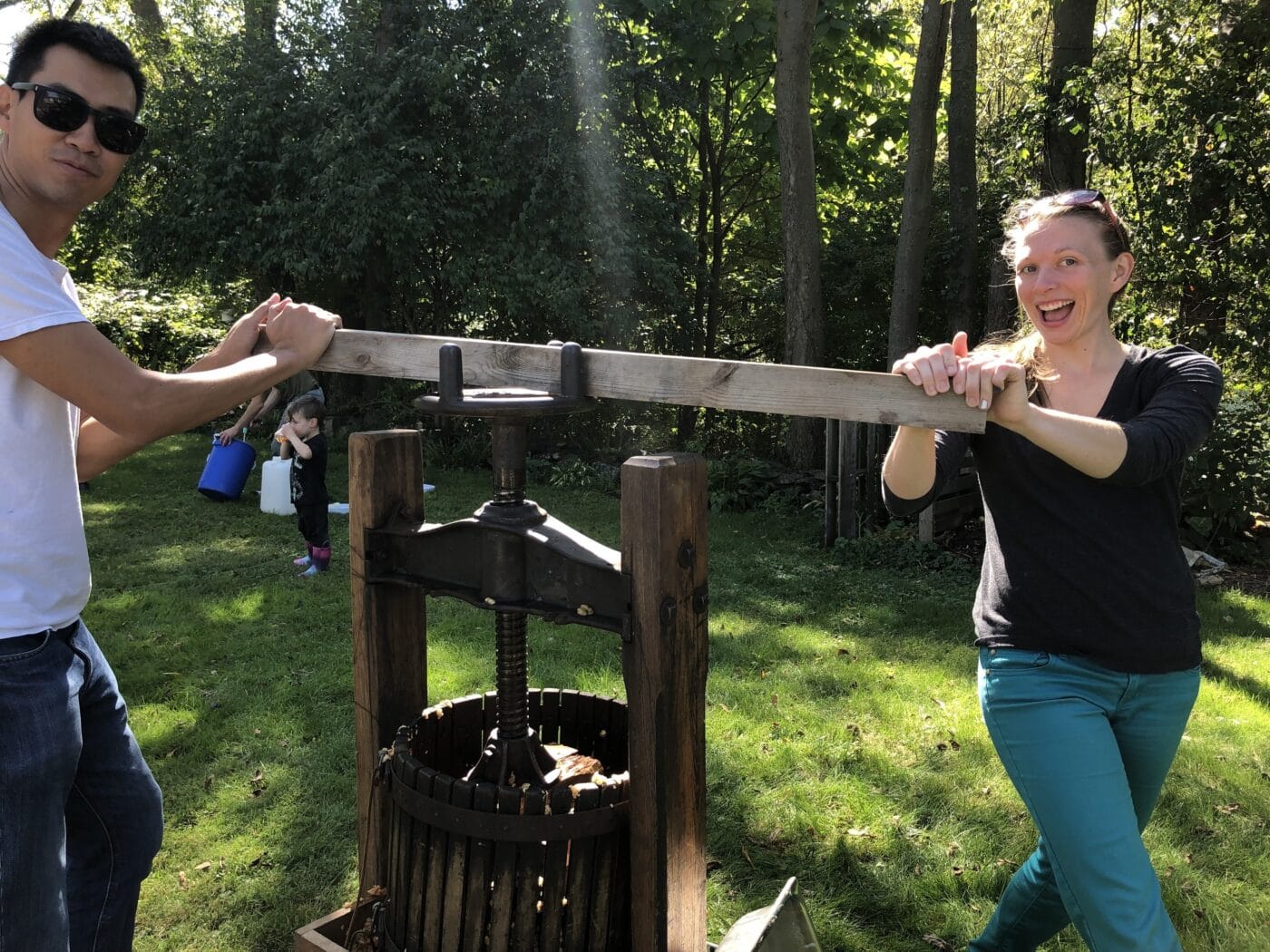 Frequenting farms like Meadowbrook for her fruit, Emily also hunts for apples in her own neighborhood. "We will knock on people's doors and ask to pick fruit from their trees," she says, reciprocating the favor with her homemade applesauce or cider. Among her beverage creations, Cyser is a stand out. "It's a lesser-known boozy apple beverage that is made with champagne yeast and ferments rapidly," Emily enthuses. "It's all chemistry!"
Erik Fyfe, Executive Director of Stony Kill Farm Foundation, in association with Stony Kill Farm, merges engineering with apple appreciation. Years ago, Erik and his cider-loving friends designed and built a pedal-powered apple grinder bike that he shares with communities and educational institutions like the Randolph School in Wappinger. "I bring my bike to show the kids the whole cider-making process and they can taste the fresh cider at the end," he says. Although the current setup is too large for little feet, Erik hopes to make a pint-sized grinder bike, so the kids can join in the fun.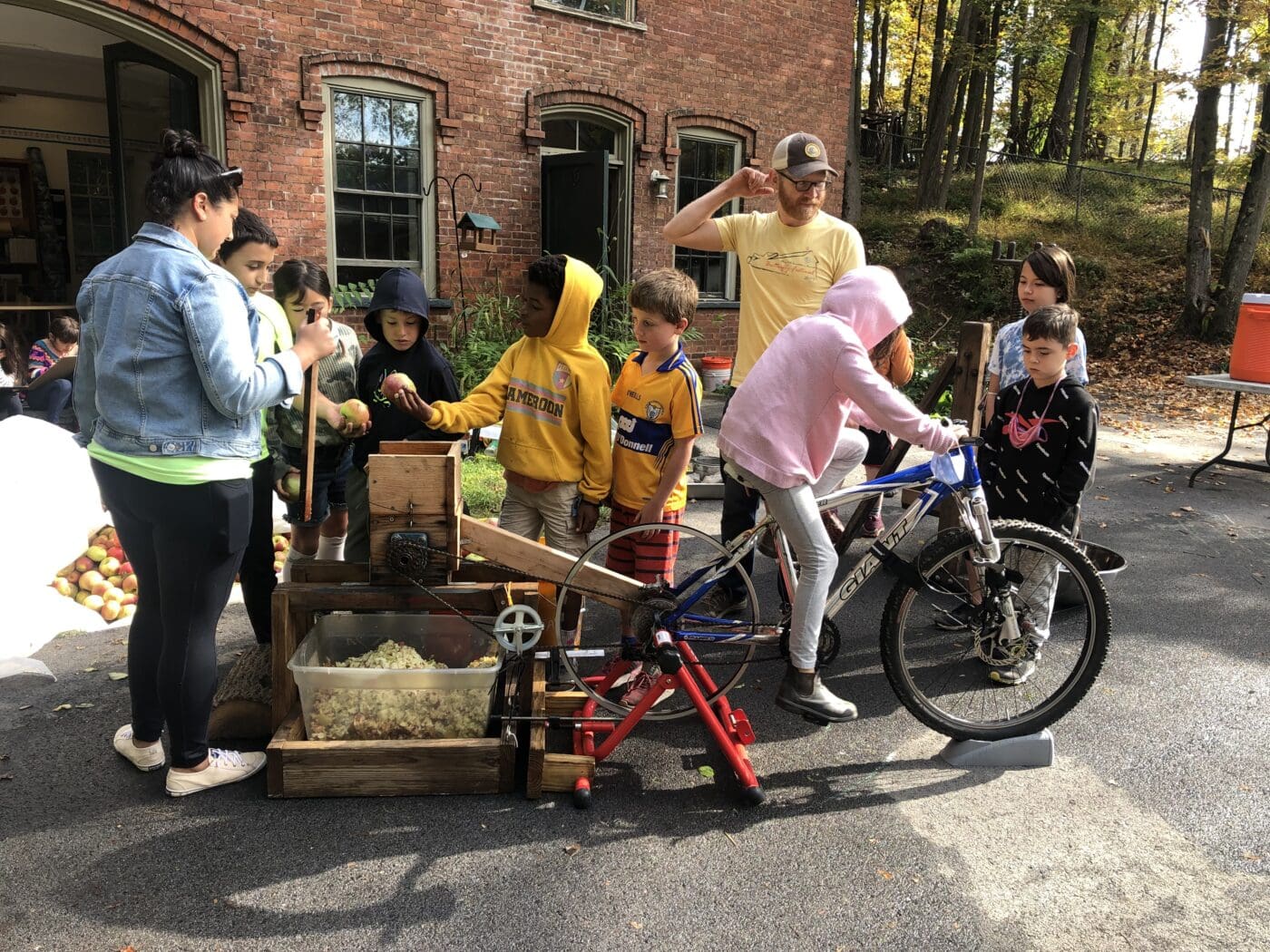 The culinary scene also celebrates the apple's versatility. Dana Charres, owner of Hudson Valley Cheesecake in New Paltz, offers an indulgent caramel apple cheesecake — a pairing of rich cream cheese and caramelized Fuji and Macintosh apples. Her two grown kids help out with the baking, and Charres says, "they like to steal the leftover baked apples and add them to their oatmeal in the morning."
Recent Culinary Institute of America grad Mosiah King, also known as 'Chef Mo,' also loves creating apple-based desserts. He worked at the CIA's French restaurant, Bocuse. "As culinary students, we had access to some of the most delicious local apples, and I loved experimenting with flavor profiles," he says.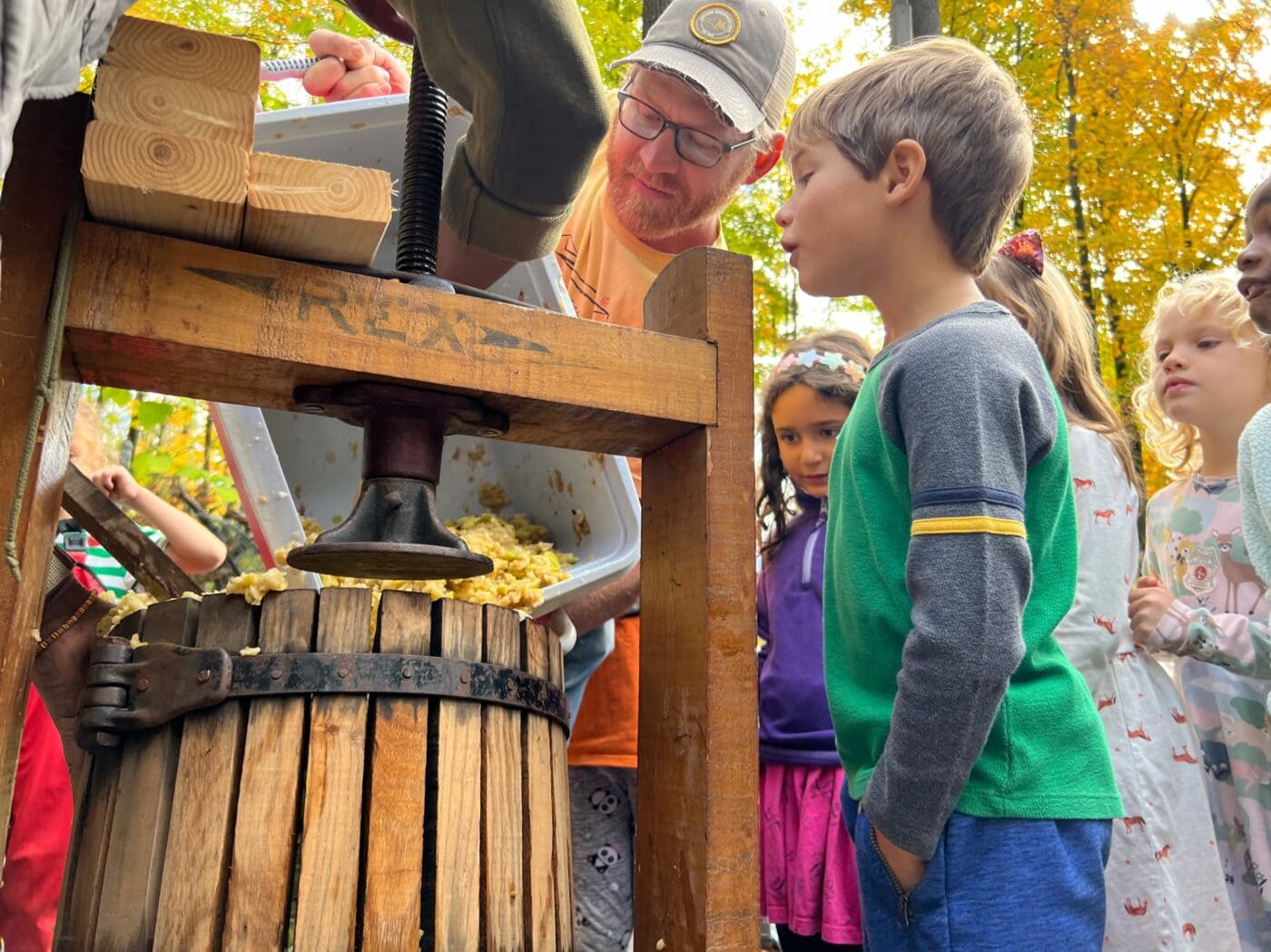 One specialty of his was a dessert called tarte tatin, which typically calls for a whole green apple as the star. "It is a classic French dessert, but I put my own spin on it," King says. He adds a secret blend of fall spices, a couple caramelized macaroons, and finishes the dessert with a scoop of apple-infused ice cream. King also notes a school competition he won with his apple pie cupcake recipe. "Baking with apples is very nostalgic to me," he explains. "The smells and flavors remind me of my childhood baking with my mom."
Nostalgia is also in the air at BeanRunner Cafe in Peekskill where Drew Clayton and Ted Bitters have infused breakfast classics with apple desserts. "We now offer an apple pie French toast and an apple pie taco," Clayton says, noting that their chef adds a secret ingredient to their recipe to get that apple pie flavor just right. "We started experimenting with apples in the cafe kitchen last year," he says, "and it's been a huge hit!"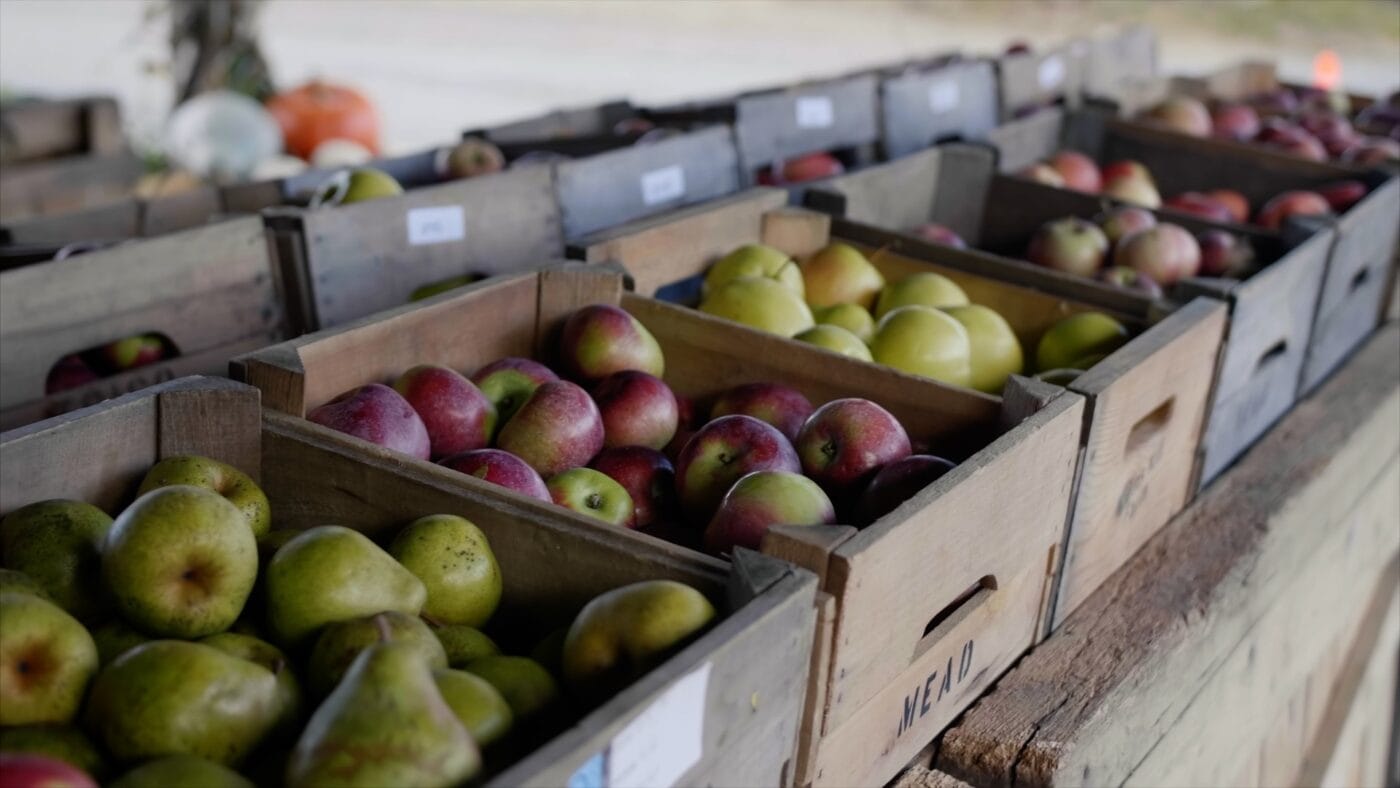 Jodie Emmett and Guillermo Maciel, farmers and owners of Beth's Farm Kitchen in Old Chatham, find a sense of community when experimenting with apples in their home and farm kitchen. They sell their homemade applesauces, jams and chutneys in farm stands and markets across the region. Emmett says when they took over Beth's Farm Kitchen in 2016, they inherited a long-standing partnership with Samascott Orchard for their apple sourcing. "Community and apples really go hand in hand," Emmett says. "We have found such a sense of connection with our customers, because we really have a hand in the whole process."
A family recipe for Dutch applesauce is one of Emmett's favorites to make, and she notes that for large batch recipes, "we use a lot of Mutsu apples—they are huge!" Dutch applesauce calls for multiple rounds of cooking time per batch of apples to get an extra chunky texture. "It is a labor of love," Emmett says.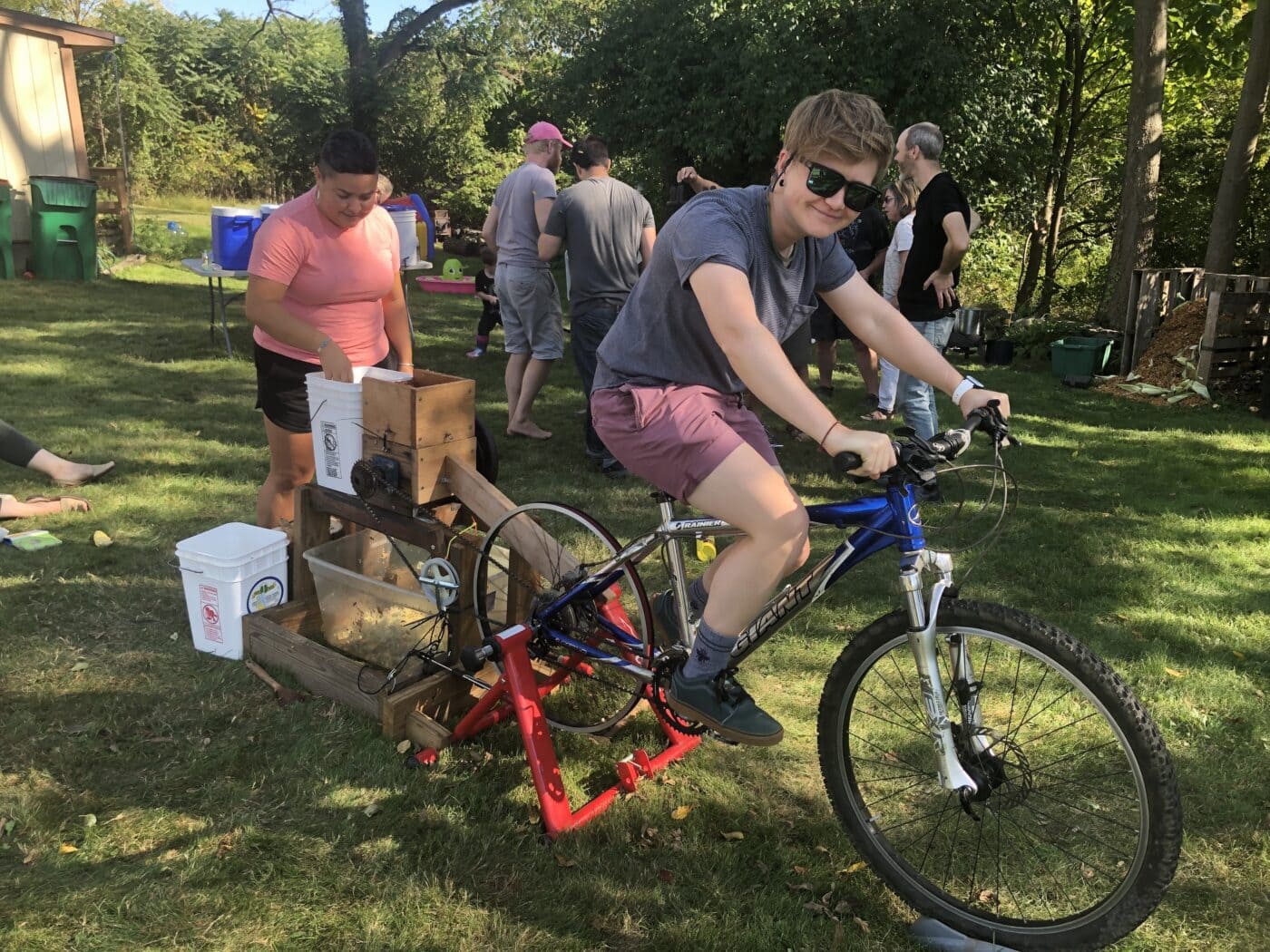 Unlike store-bought versions of applesauce that often compromise flavor for mass production and shelf life, Beth's Farm Kitchen recipes are simple with no unpronounceable ingredients and no fillers. "We may use an apple grinder instead of a knife, but it's definitely homemade, just at a larger scale."
On a smaller scale in Beacon, Danielle Moses cooks and bakes with apples as a means to nourish her family of four. "I love taking my kids apple-picking at DuBois Farms in Highland," Moses says. Their harvest goes towards her homemade apple muffins and cans of her speciality peach applesauce, which she gives as gifts to family for the holidays.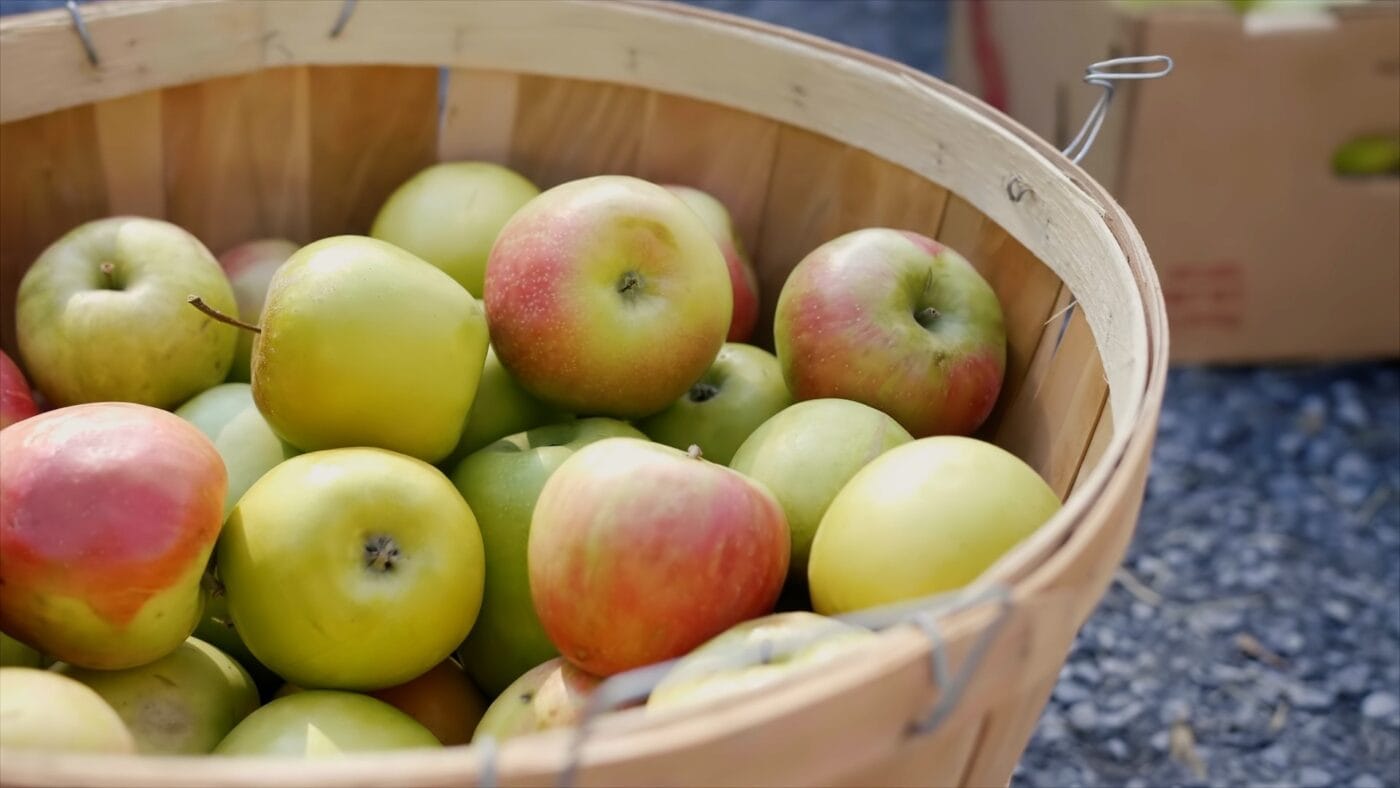 "Brown sugar and apples were made for each other!" she affirms, referring to a favorite recipe for apple cobbler. Getting her young kids involved in the kitchen makes it even more special and it allows her to connect with them in a new setting. "Sometimes we'll put a podcast on while we bake, and sometimes we just let the conversation take us where it takes us," she says.
In every corner of the Hudson Valley, from family kitchens to local farm stands, the apple serves as a versatile canvas for culinary innovation and tradition alike. Whether you're partaking in community cider-making festivities, exploring family cooking legacies, or tasting the latest apple-infused culinary creations, the apple is an indelible symbol of the region's ever-evolving taste buds and enduring obsession with fall flavors.
Kat Merry holds a master's degree in science and spends weekends exploring new hiking trails in the Hudson Valley with her husband and dog. Based in Beacon, she writes for local news publications such as the River, the Highlands Current and MainStreetBeacon.com.