In the 19th and 20th centuries, the Hudson Valley was the largest brickmaking district on the planet. Its metrics were stunning: It employed more than 10,000 people across about 120 brickyards, producing an estimated billion bricks a year.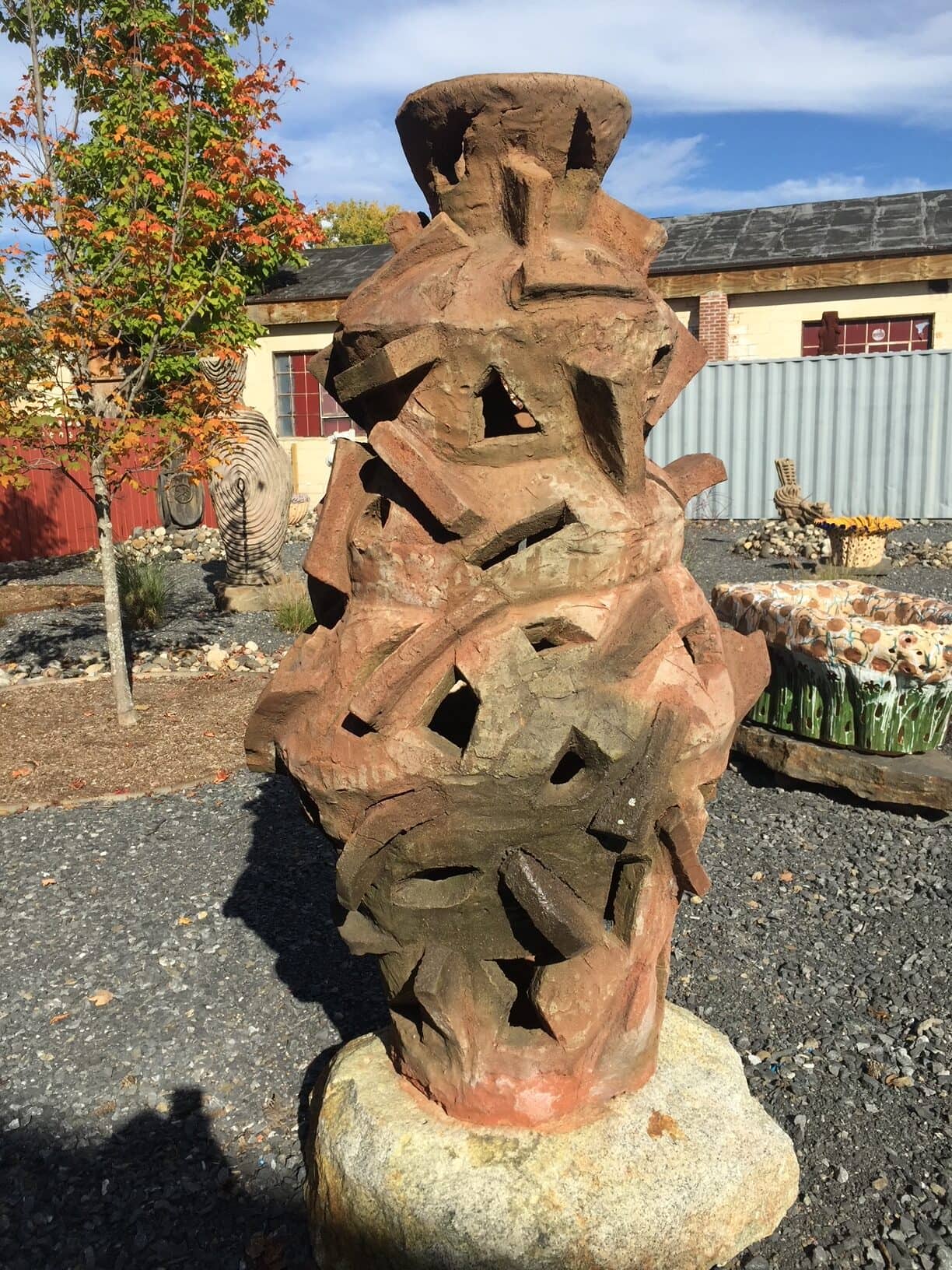 Due to factors like the rise of cement and cheaper imports, factories began to close down at the end of the last century. The last Hudson Valley-based brickyard, in Kingston, shut down in 2002.
But the rich brickmaking history of the Hudson Valley still inspires the work of artists who call the region home, including longtime sculptor and ceramist Arnie Zimmerman. "I've always been aware of the history of brickmaking in the Hudson Valley," he says. Working with fellow artists Barry Bartlett, Woody Hughs, and Christopher Gustin at a defunct Kingston factory in 1978 and 1979, Zimmerman helped collect 15,000 bricks, which were later used in a kiln Gustin owned.
After working in his Brooklyn studio for 33 years, Zimmerman relocated about seven years ago to Hudson, where he is now based. The move from a large urban city to a smaller one surrounded by nature has inspired some of the artist's more recent work. "You have the Catskills —you are surrounded by farms, forests, and beautiful landscapes," Zimmerman says. "Where you are physically located always inspires one's work."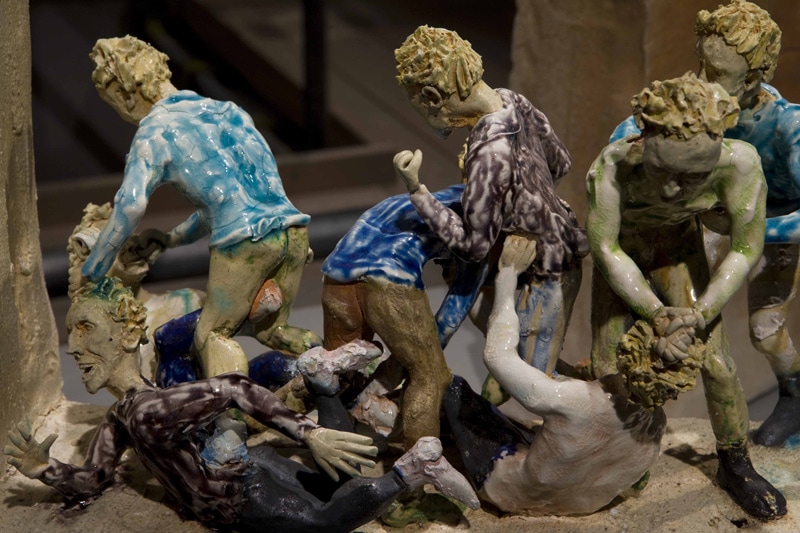 The artist has seen the gentrification of cities along the Hudson Valley, with buildings razed to make way for condos, and residents of color displaced. He has explored this theme in a series called "Inner City," which chronicles urban decay, change, and growth in cities such as Providence, Lisbon, and Leeuwarden, Netherlands.
Zimmerman created more than 200 clay figurative and architectural parts. "I made my own tiny bricks," he says. "They were small because I wanted to create a sense of a large scale." Making small figurines was a departure from the large carved vessels that Zimmerman was known for in the 1980s, early in his career. As a student, he explained then, he wanted to make functional and utilitarian pots. By making smaller figurines, he has said since, he feels less exposed and vulnerable to criticism.
In another exhibition at the Katonah Museum of Art in 2009, "Walled City," the artist once again focused on the working class. In previous interviews, Zimmerman has stated that he obtains the inspiration to create his figurines from real people who work in areas like construction, garbage collection, and window cleaning. He also draws inspiration from newspapers, photography, and books on the history of New York.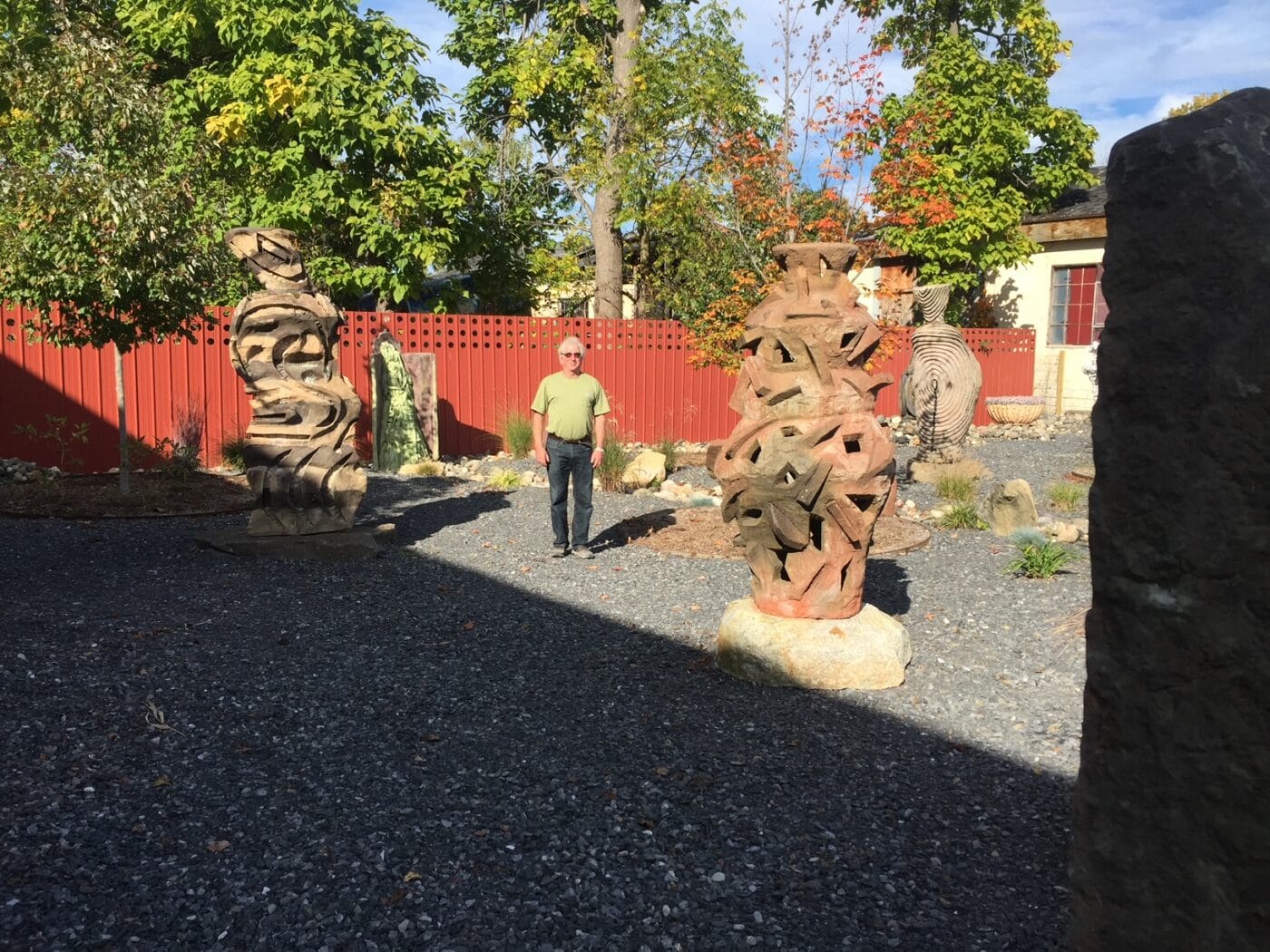 Other museums that have exhibited or have Zimmerman's work in their private collections include the Brooklyn Museum; Nacional Museu do Azulejo in Lisbon; and the Shigaraki Ceramic Cultural Park in Shigaraki, Japan.
Inspired by the fact that the city of Hudson sits on a clay bed, Zimmerman recently changed the name of his company to the Hudson Clay Company and has been making limited quantities of deliberately non-functional items like pizza stones and mezcal cups.