Not many artists think deeply about ecology and water, but artist-writer-educator Matthew Friday has done exactly that in multidisciplinary works such as DUMP!, Stories of Water and Waste, and more.
Friday credits his interest in ecology to a childhood spent in New England. Ten years ago, he moved to the Hudson Valley, which he calls "the ideal nexus" of environmental activism and artistic innovation.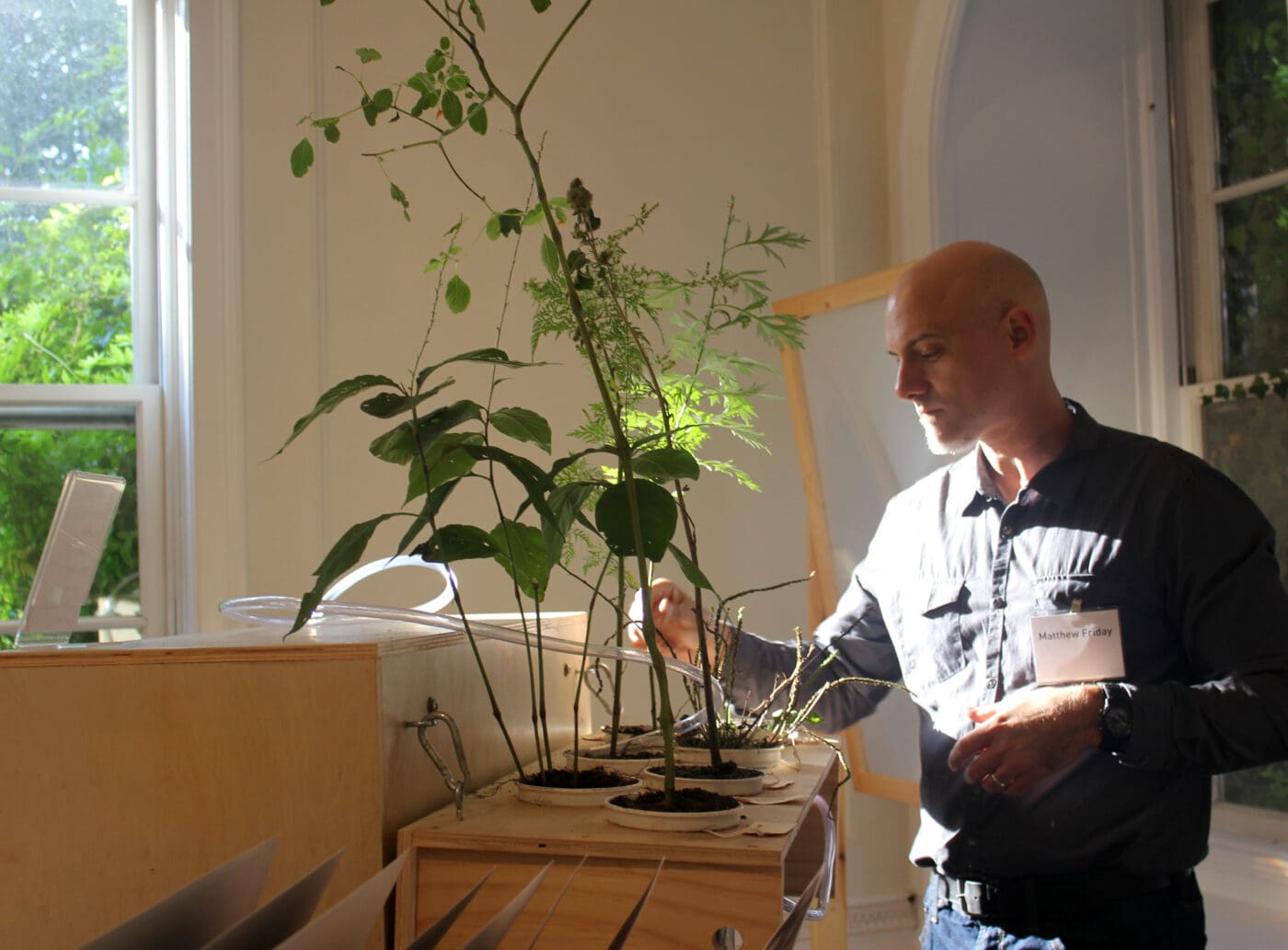 The artist believes that for his work to make a true impact — especially by encouraging people to preserve their watersheds — it has to go beyond ecological metaphors to show real-life ways of living on and with watersheds. "I think we've become increasingly separated from the brilliant complexity and beauty of our own backyards," he says. "An important first step is to get folks to physically engage their rivers, lakes, and streams — fish, boat, swim, and play in the water. Finding this deep joy and pleasure is crucial."
In Space as Substance, Friday has created an exhibition which served multiple purposes as a library, research station, and installation. His diagrams showcase the transformation of the Hudson Valley through geological and meteorological changes, as well as species migration. Using and sourcing sustainable materials was key. For instance, he made one of the paintings with toxic mud (that he'd remediated) from a local General Electric site, as well as dyes and fibers made from water chestnuts that kill off other aquatic plants native to the river.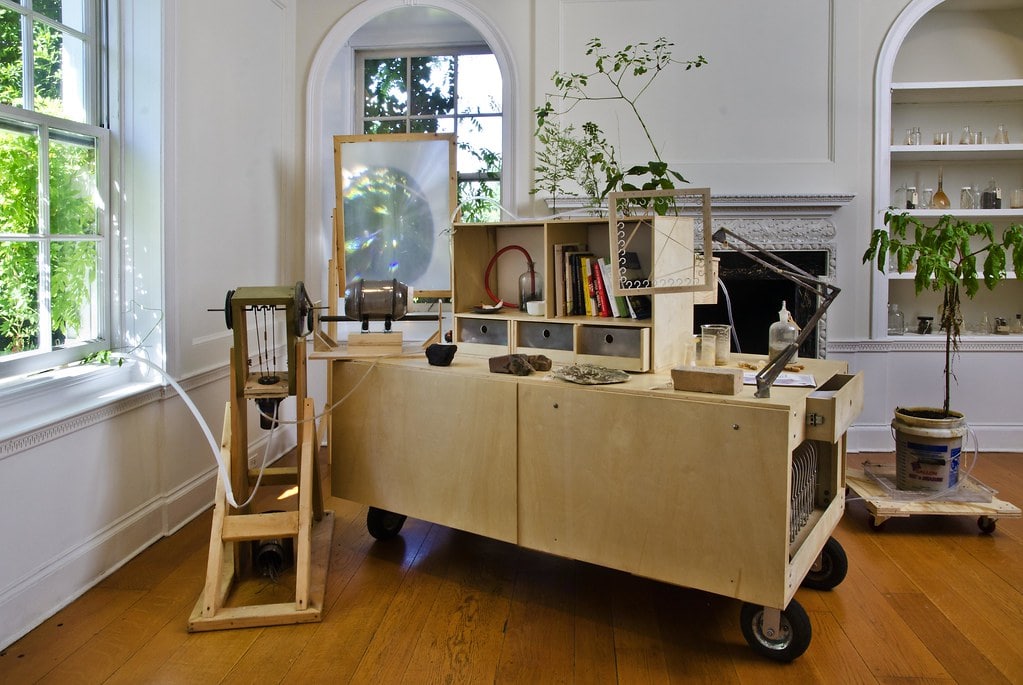 "Directly sourcing and processing our own materials, whether art supplies or food, has the immediate effect of reweaving us back into our ecologies," Friday says. "To do this well we have to become accountable to the other beings that also depend upon the materials we are using. Our health and their health become linked."
For Indiscrete Flows/Common Currents, Friday and ecology and consultancy design group SPURSE, environmental advocacy group Clearwater, and Poughkeepsie High School students teamed up with SUNY New Paltz's MFA program to study the local ecology of the Fall Kill Creek in Poughkeepsie by visualizing and then actually traveling the path of the creek.
They examined its history and re-imagined its future as a dynamic part of the city. The event began with a foraging workshop and ended with a foraged meal. It also included the launching of a temporary ice sculpture into the Hudson River that visualized the 100 gallon per capita daily water use for Poughkeepsie.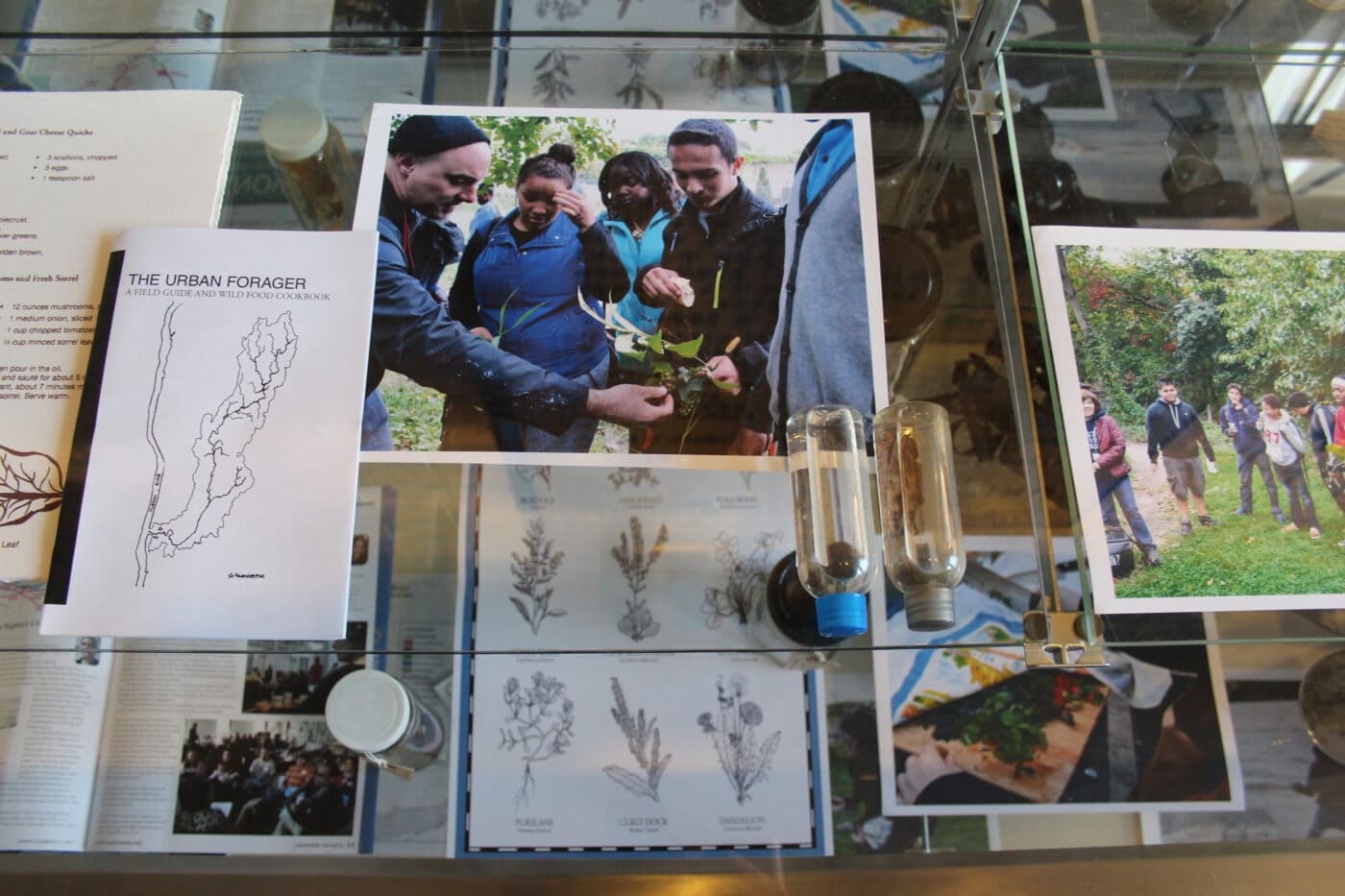 Friday also participated in Stories of Water and Waste, a program that encouraged residents to learn about pollutants in Kingston's largest remaining overflow sewage system. Kingston's O+ Art and Wellness Festival, held in October 2019, included the program. The art department at the State University of New York New Paltz, the Ulster County Recovery Resource Recovery Agency, the Hudson River Watershed Alliance, and Riverkeeper collaborated on A Walking History of the Hasbrouck Sewershed.
Participants traced the path of the sewer, rolling a ball weighing 220 pounds and made of 300 recycled plastic bags to represent the average amount of plastic bags an American uses in a year. "Rolling this ridiculous thing down Broadway, as we toured Kingston's water infrastructure, we were able to directly engage the folks that live there in thinking about their city's current and future ecological relations," Friday says. And why do a walking tour versus a traditional exhibition in a gallery or museum? Friday says he admires institutions that "break the mold" by reaching out to local residents to directly engage with their watersheds.
Through SPURSE, Friday participated in DUMP! Multispecies Making & Unmaking (2015-2020) at Denmark's Kunsthal Aarhus. The exhibition brought artists and scientists together to explore ecology and human impact. Friday's and SPURSE's contribution was an experimental cookbook on urban foraging called Eat Your Sidewalk.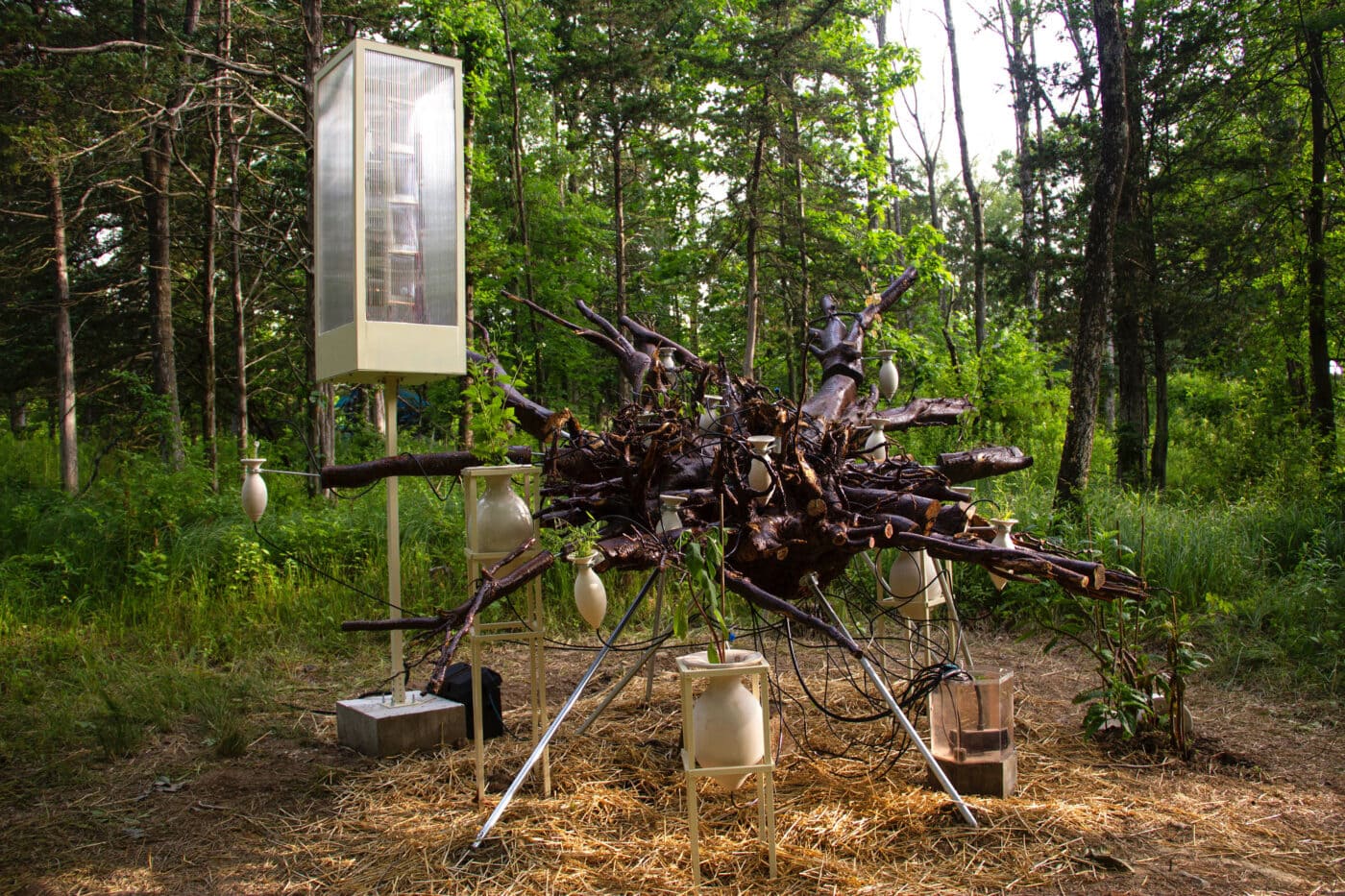 The artist describes the book as "a beautiful synergy of travel journal, philosophical inquiry, experimental anthropology, environmental call to action, manifesto on the pleasures of urban foraging, historical inquiry into cooking styles, and a challenging experimental recipe guide." Friday says that his most memorable moment of the exhibition was showing his and SPURSE's research to Rene Redzepi, chef and co-owner of multi-time "World's Best Restaurant" winner NOMA, which is known for promoting sustainably sourced hyper-local foods.