In the world of visual arts, painting, sculpture, video, and photography often dominate the narrative. Yet there are other forms of art that are getting increased recognition, such as quilting.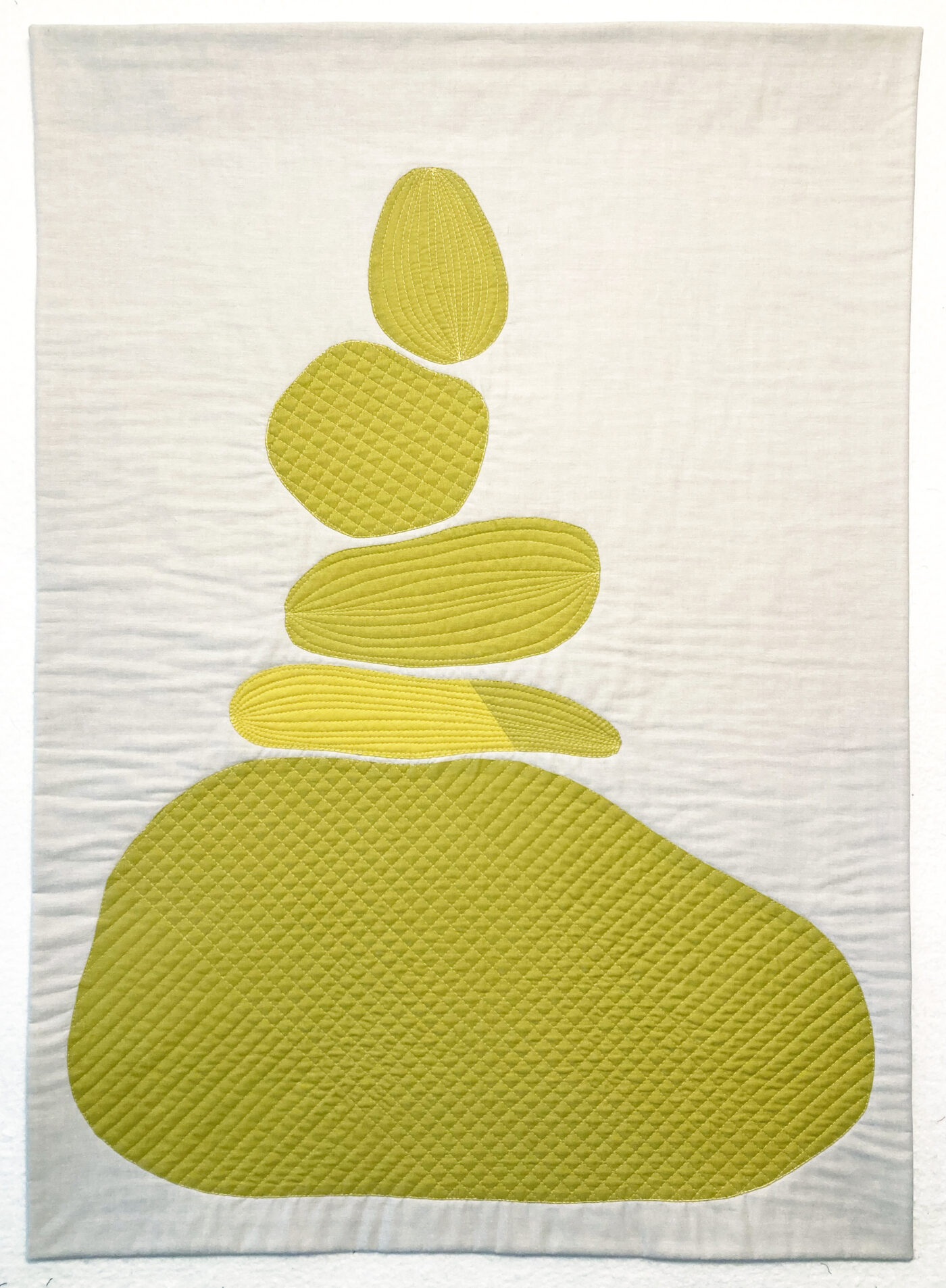 Albany-based Victoria van der Laan began working with fiber and fabric when she was a child, taught by the women in her life. In 2017, she became a full-time textile artist, with her first exhibition taking place at the Roxbury Arts Group.
Residencies followed in 2018, 2019, and 2020, at the Catskill Center Platte Clove and the Elizabeth Murray residency. Her work has also been exhibited at the Albany Institute of History & Art and the Hyde Collection, among other institutions.
Historically, quiltmaking tended to be thought of as "women's work," based on the history of the practice being a pastime for homemakers. "The work of women's hands, hearts, and minds is unseen, overlooked, invisible," van der Laan says. "This work is often the foundation of men's accomplishments, yet women doing the same or better work remain unrecognized."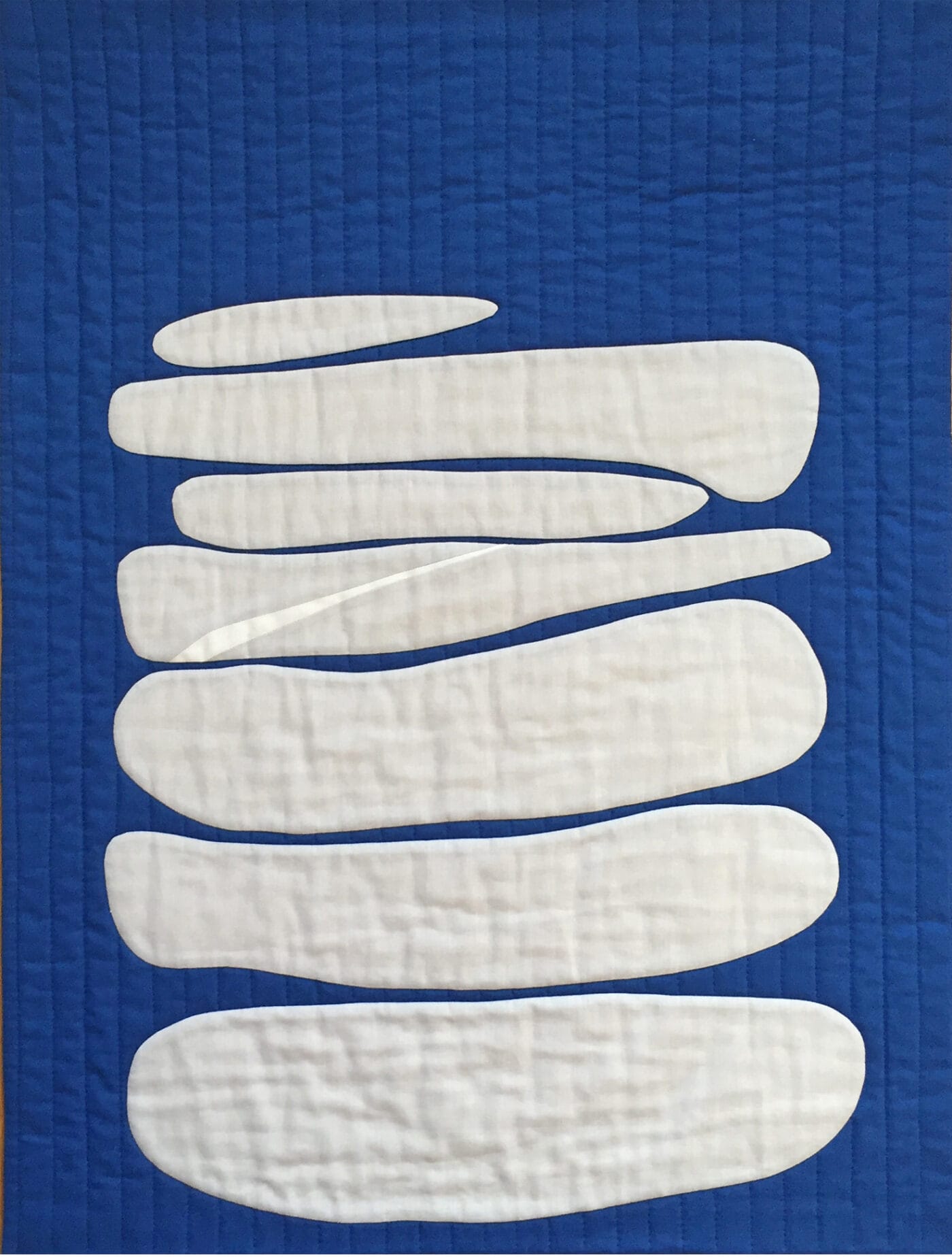 Through her work, she hopes to honor and elevate these women. She calls quilts "dually powerful," since they are both art and functional items.
"I deliberately maintain the quilt form in my work: three layers connected by running stitches, bound, and finished with hand stitching," she says. "Simply making work in the quilt form using traditional techniques learned from my grandmothers and hanging it on the wall of a gallery can feel like a radical act in itself."
At the beginning of 2022, van der Laan began using social media, in particular Instagram to offer people interested in art the chance to purchase her work using a pay-what-you-wish model.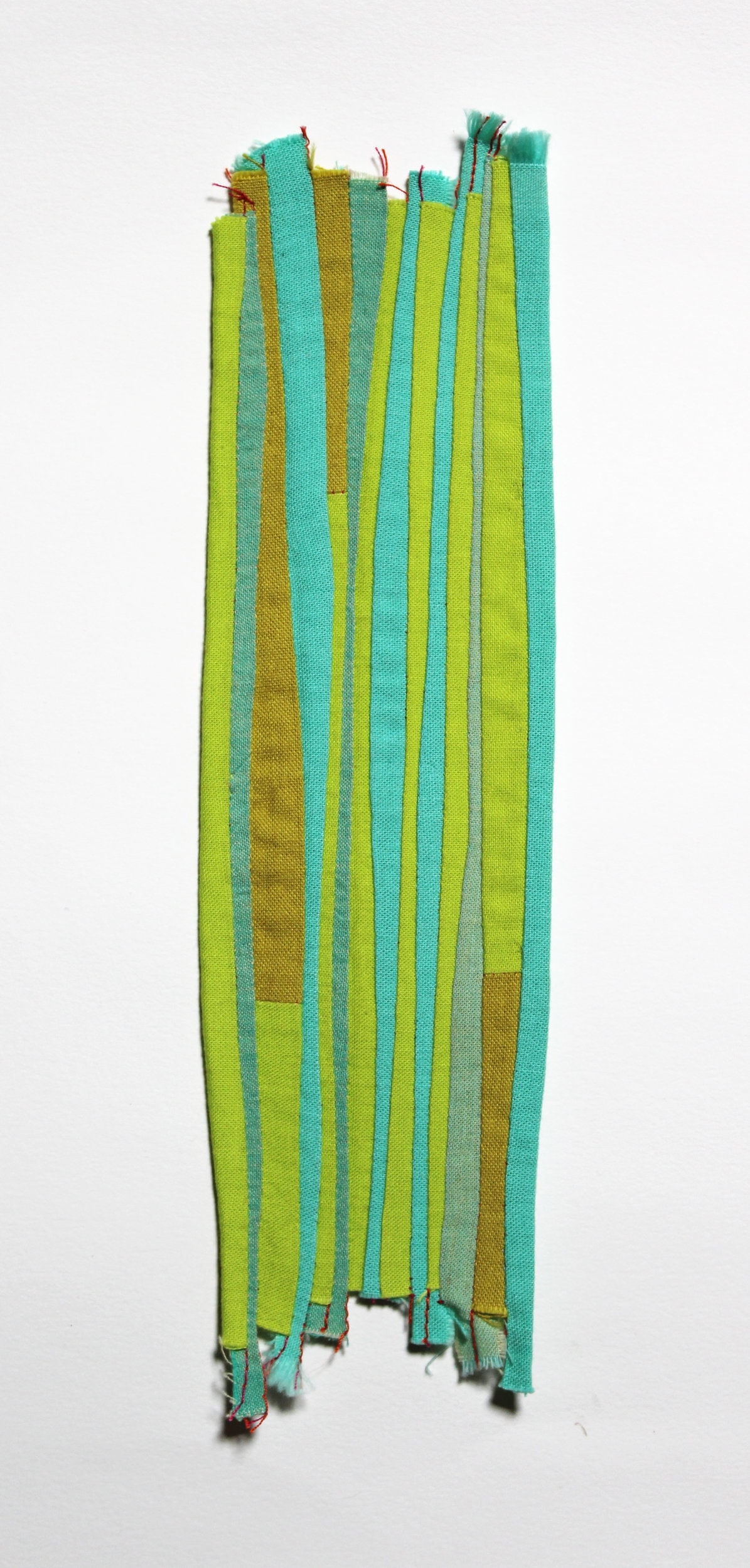 She offers a weekly offering of 8" x 8" textile sketches with no floor or ceiling, disrupting the traditional gallery-sets-the-price model. This practice is inspired by her belief that art should be accessible to all.
She says that her greatest reward has been hearing from people who have been able to buy their first piece of art. "I also use the project as a kind of sketching practice, a place to experiment with colors, designs, and techniques that I might want to incorporate into my main body of work," van der Laan says.
In 2021, van der Laan collaborated with First American Style by Annie Selkie to create Art For Everyday: The Binderie Collection, which featured quilted indoor and outdoor pillows. Van der Laan looked to the Hudson Valley for inspiration, from rocks to nature that she encountered during a residency outside of Woodstock.
For instance, the pebbles pillow was inspired by pebbles she saw in the dirt while on a hike in the Catskills, while the boulders pillow was designed to resemble a pile of rocks in a river. "The landscape is ingrained in me, so it is only natural for it to make its way into my work," she says. "This body of work is the clearest example of how my environment affects my work but there are other, deeper, less definable ways as well."
Van der Laan is also concerned about waste generated by textiles, which she rectifies by using secondhand, repurposed, or vintage textiles exclusively. "Even the tiniest clipping of fabric and thread is kept for use in future work as I strive for a zero-waste practice," she says.
This fall, van der Laan will have her first solo show at the Spring Street Gallery in Saratoga Springs from Sept. 17- Nov. 2 and a group show at the Community Arts Network of Oneonta from Nov. 5-9.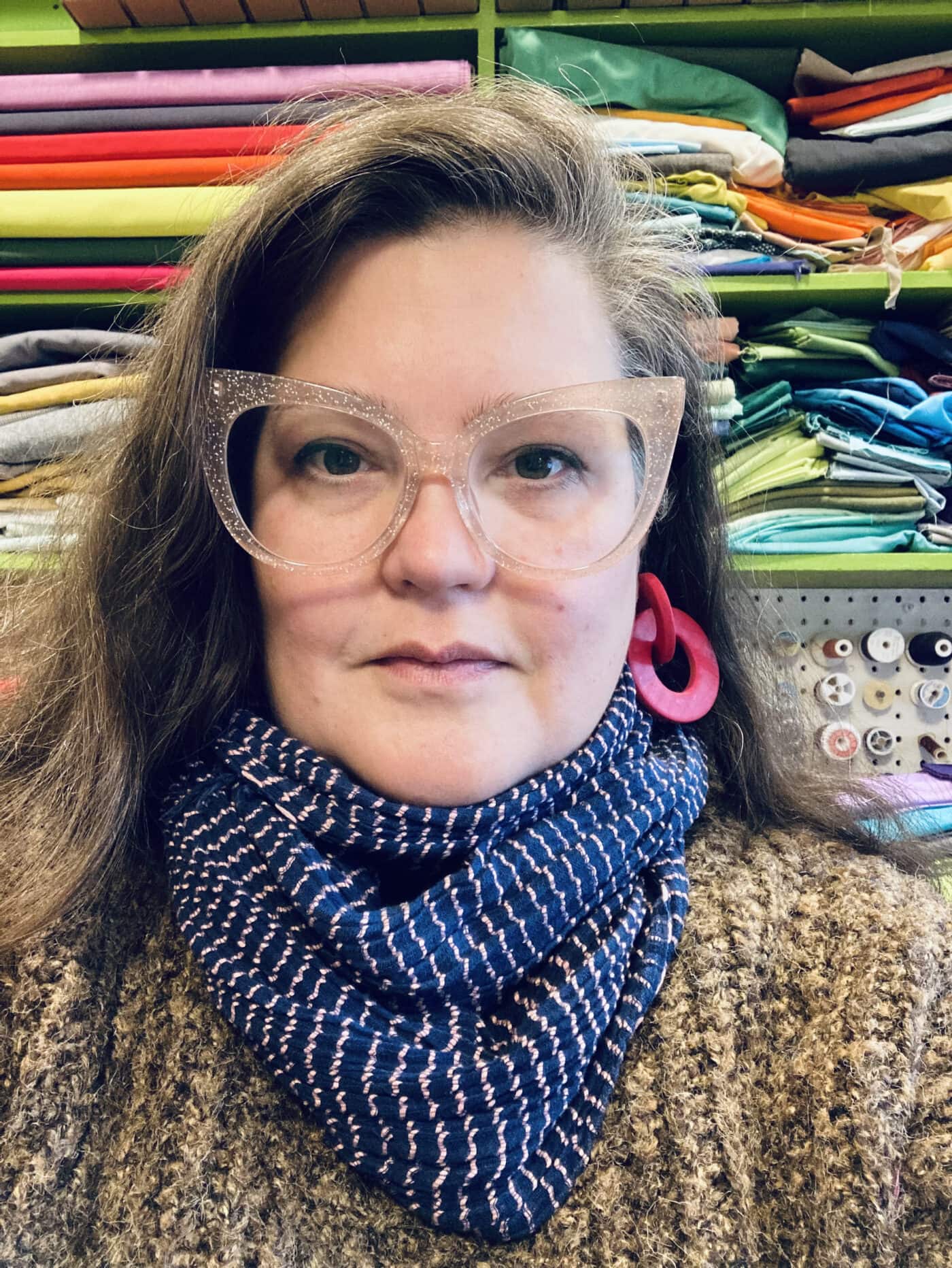 Writer Mazuba Kapambwe holds a master's degree in Africana Studies from SUNY-Albany. She fell in love with the Hudson Valley on countless bus rides between the Capital District and her family's home in Scarsdale, N.Y. Her work has appeared in Conde Nast Traveler, Culture Trip, CNN Travel, and more.