From the mid-19th century to the 1930s, few people would think of leaving home without putting on a hat. With all of the mod shops, galleries, and restaurants lining Beacon's Main Street today, it's hard to believe — despite evidence in plain sight — that dozens of factories throughout the city once played a major role in meeting Americans' demand for stylish fashions to top their heads.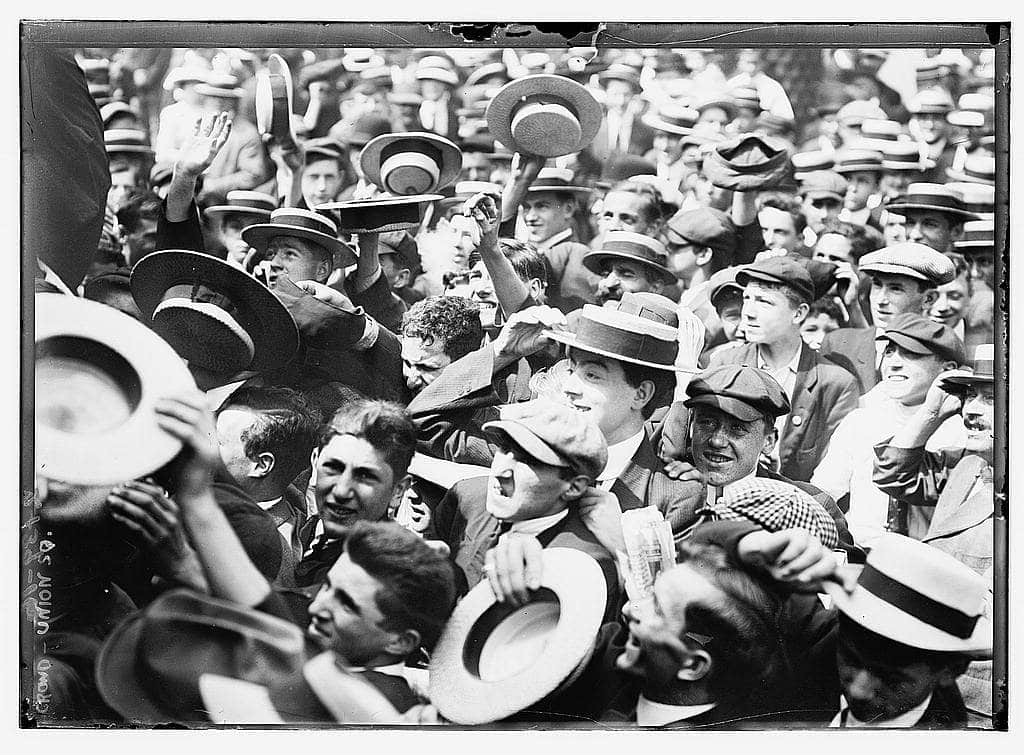 Here are some fascinating facts about Beacon's century-plus history as a hat-making mecca.
Beacon's first hat factory, the Matteawan Manufacturing Company, was established in 1864. By 1890, it was reputed to be one of the country's leading producers of wool hats, shipping out 30,000 each week. Some 500 employees were needed to keep up with demand.
An even bigger factory, the Tioronda Hat Works, opened in 1879 and employed 650 workers within a decade. Its ruins sit adjacent to Scenic Hudson's Madam Brett Park.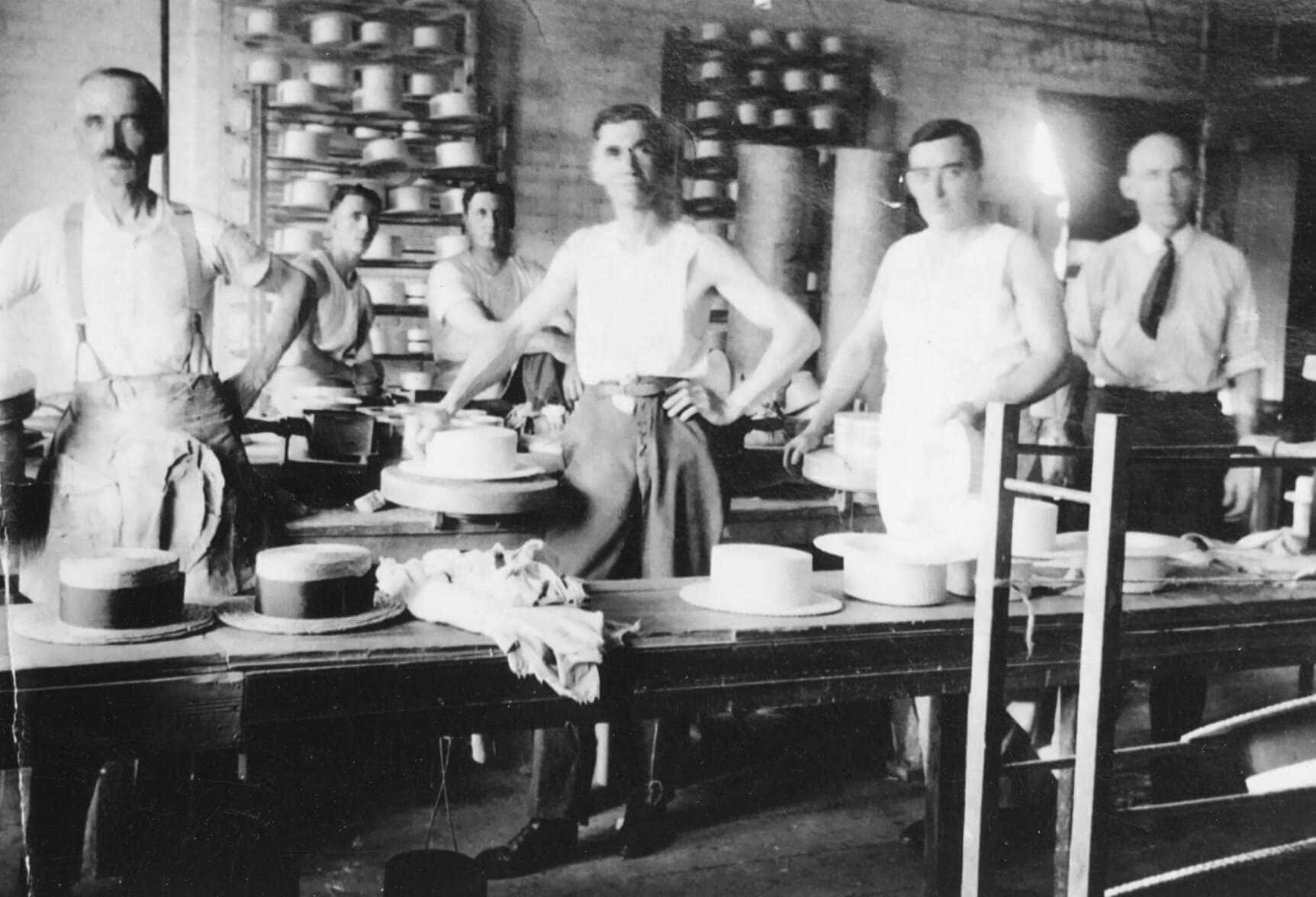 One of Beacon's leading hat-making industrialists was Lewis Tompkins (1836-1894), owner of both the Tioronda Hat Works and Dutchess Hat Works, who had learned the trade in his boyhood hometown in Greene County. In addition to providing housing for his workers, Tompkins supported many civic causes, including the building of new schools, a hospital, and a firehouse (today home to Hudson Beach Glass).
Eventually, the city boasted close to 50 hat factories — from mega-manufacturers like Tioronda to mom-and-pop operations — earning it the title of New York's hat-making capital and second nationwide only to Danbury, Connecticut. Some factories produced men's hats, while others catered to women's fashions.
Many of the factories were located close to the base of Mount Beacon in the village called Matteawan (a Munsee word referring to the stream later renamed Fishkill Creek). In 1913, it merged with the village of Fishkill Landing, located closer to the river, and incorporated as the City of Beacon.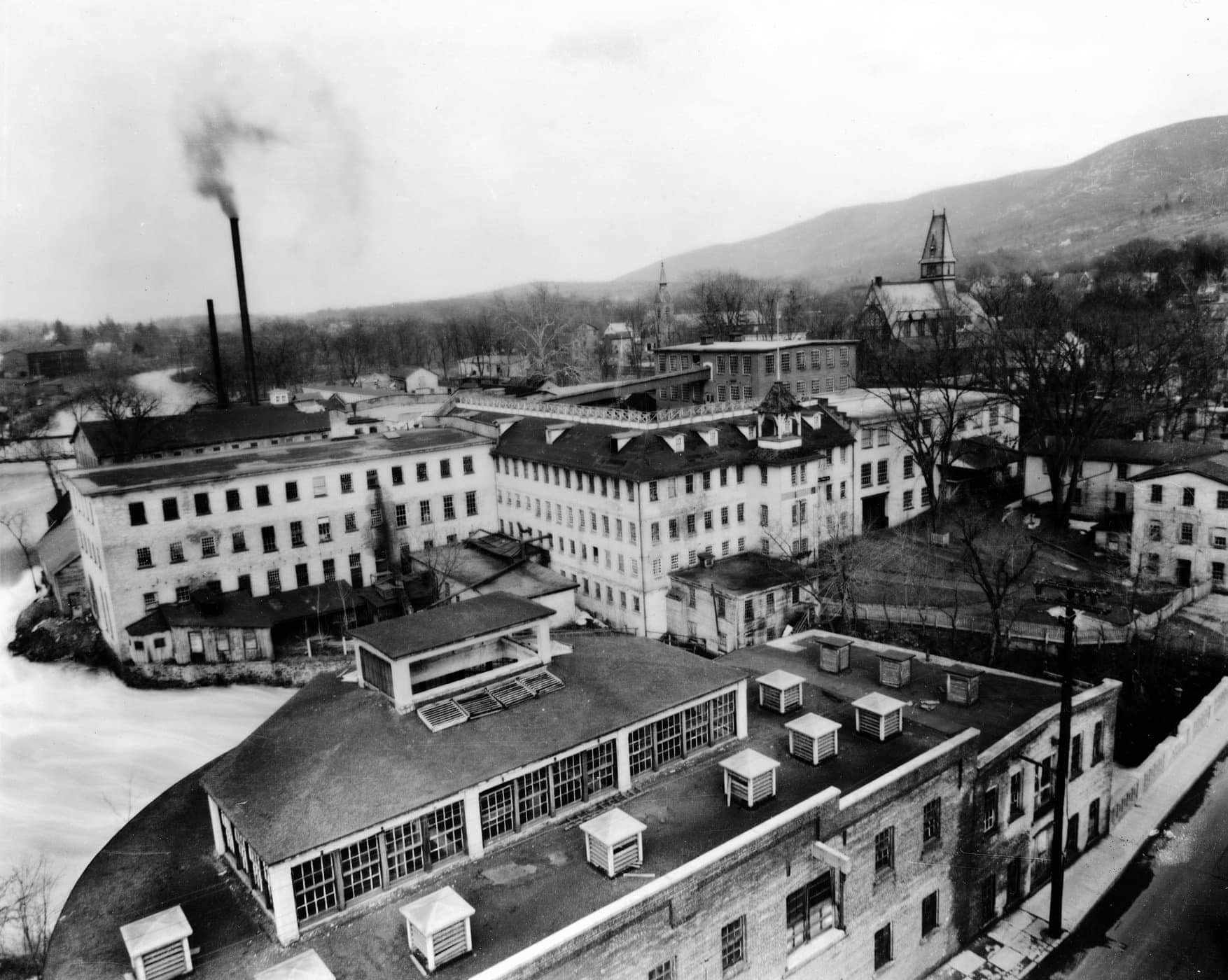 Beacon's location made it ideal for the hat industry. Most of the factories were located along Fishkill Creek, which powered machinery and furnished water needed for soaking, dyeing, and other operations, while the railroad facilitated shipment of finished hats to New York City and more far-flung destinations.
During the Victorian era, top hats were an essential part of a man's wardrobe. Creating them required felt, made by treating wool or animal pelts with mercury nitrate. Sadly, this compound poisoned many hat makers who breathed its vapors. In addition to tremors, it caused emotional instability, confusion, and hallucinations, giving rise to the phrase "as mad as a hatter."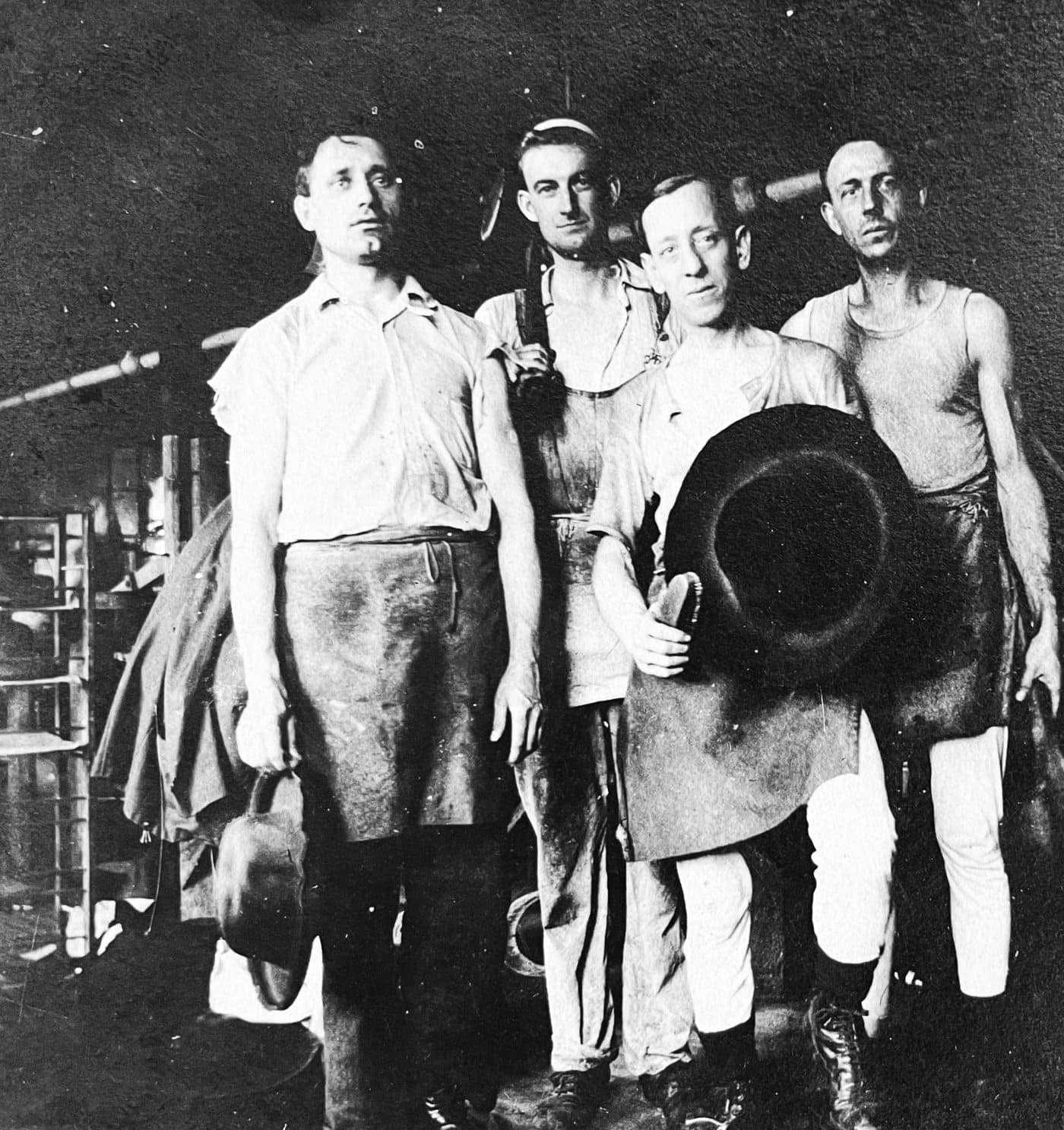 In the late 19th century, Beacon factories began manufacturing straw hats, primarily for men. They really caught on in 1906, when President Theodore Roosevelt wore one to the opening of the Panama Canal. By the 1920s, six factories in the city produced "Panama hats" and straw boaters exclusively.
Straw hats were worn seasonally, from May 15 to Sept. 15. Men caught wearing them before or after that ran the risk of having them knocked off their heads by self-designated "fashion police."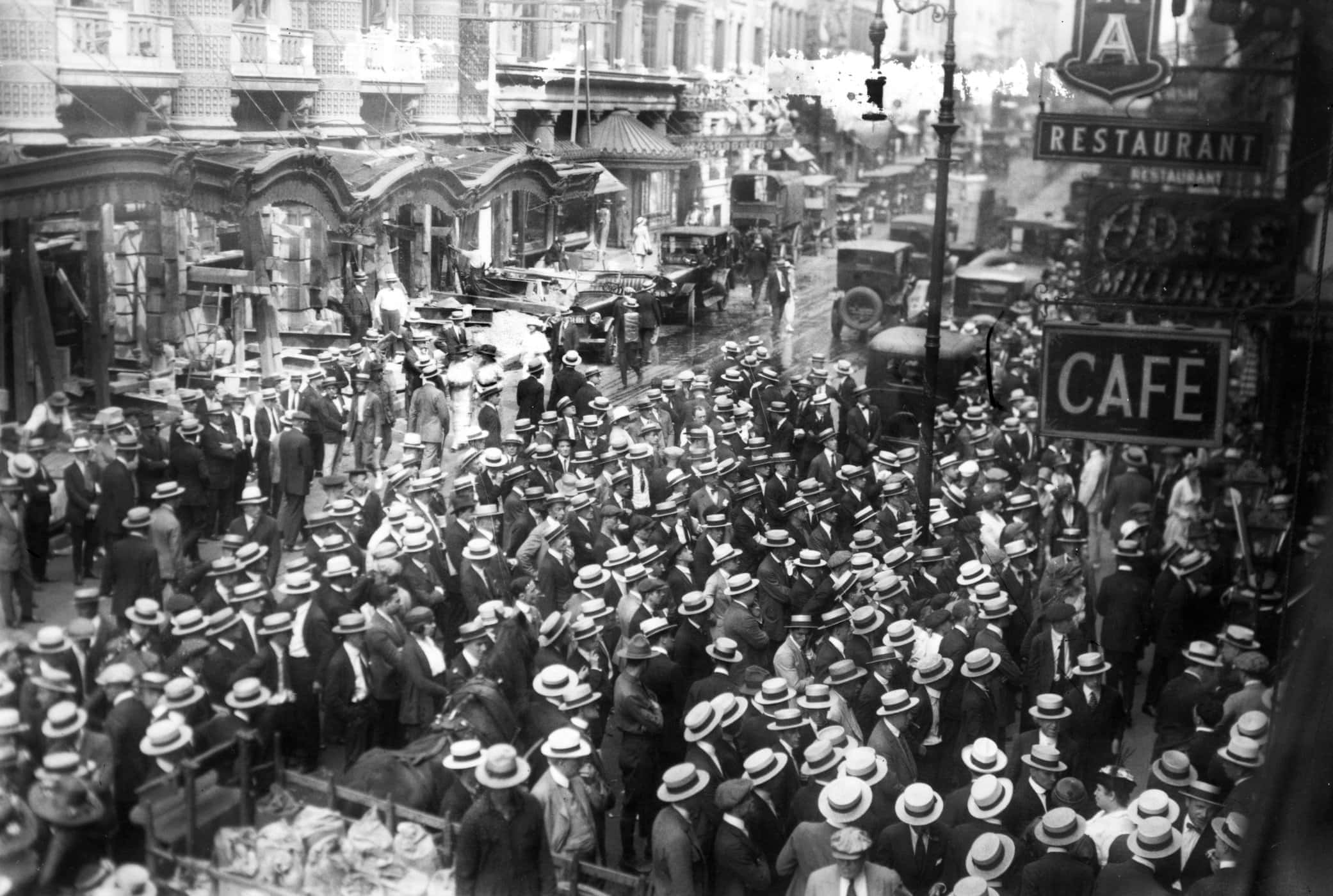 Women found work plaiting — or creating the braids — that were sewn together to make straw hats. Manufacturers were happy to hire them because they were more adept at this work and demanded cheaper wages.
Beacon's Debway Hat Company manufactured hats for the Women's Army Corps during World War II. They also produced the distinctive orange and blue hats worn by female tour guides at the 1939 World's Fair in New York City.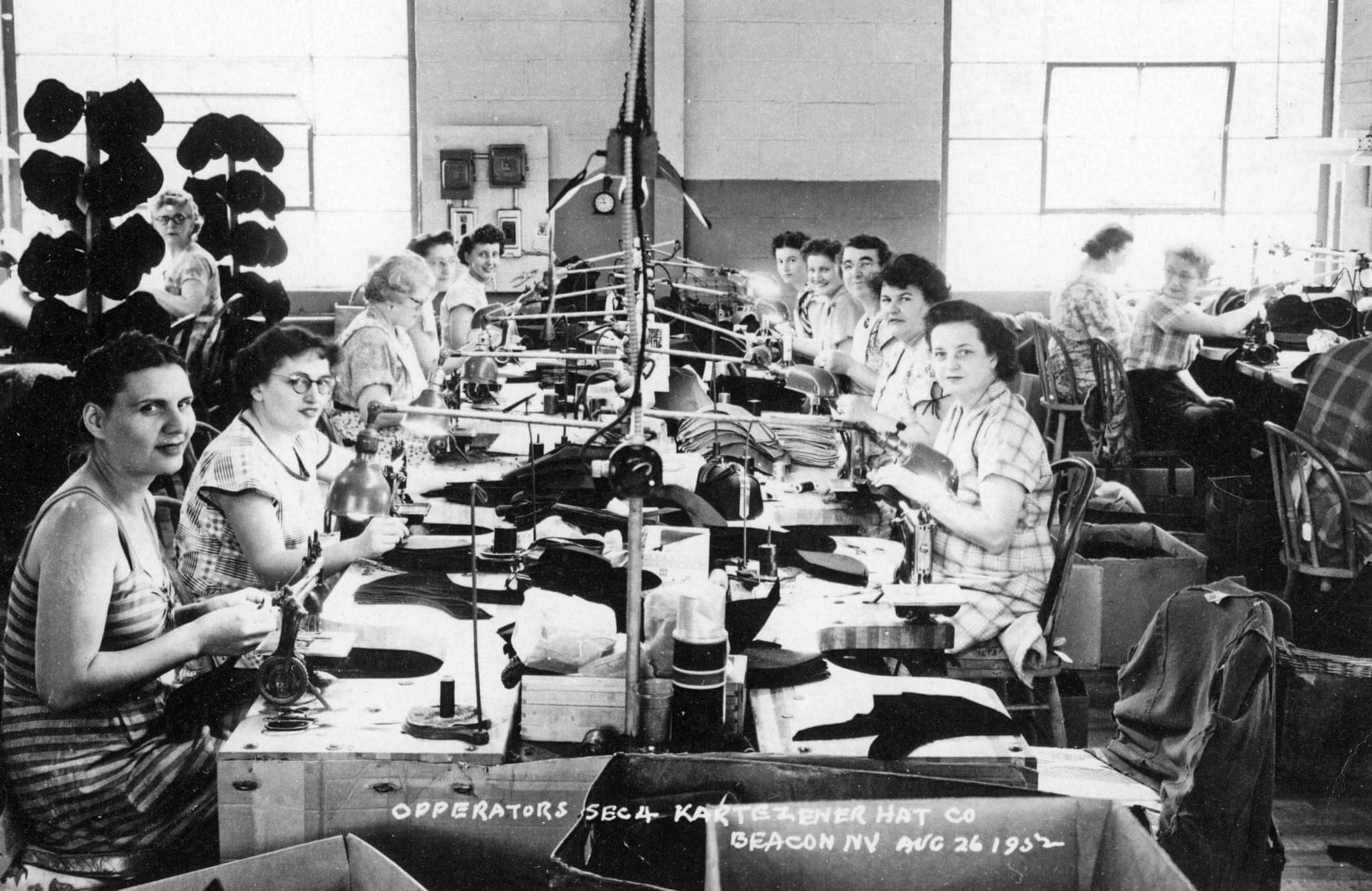 The Great Depression marked a decrease in demand for headwear, and cheap imports resulted in many Beacon hat factories going out of business in the 1930s and '40s.
The last to close was the Dorel Hat Company, which hung on until 2005. Its demise — and the end of Beacon's 140-year hat-making history — was marked later that year with a Hat Parade down the city's Main Street.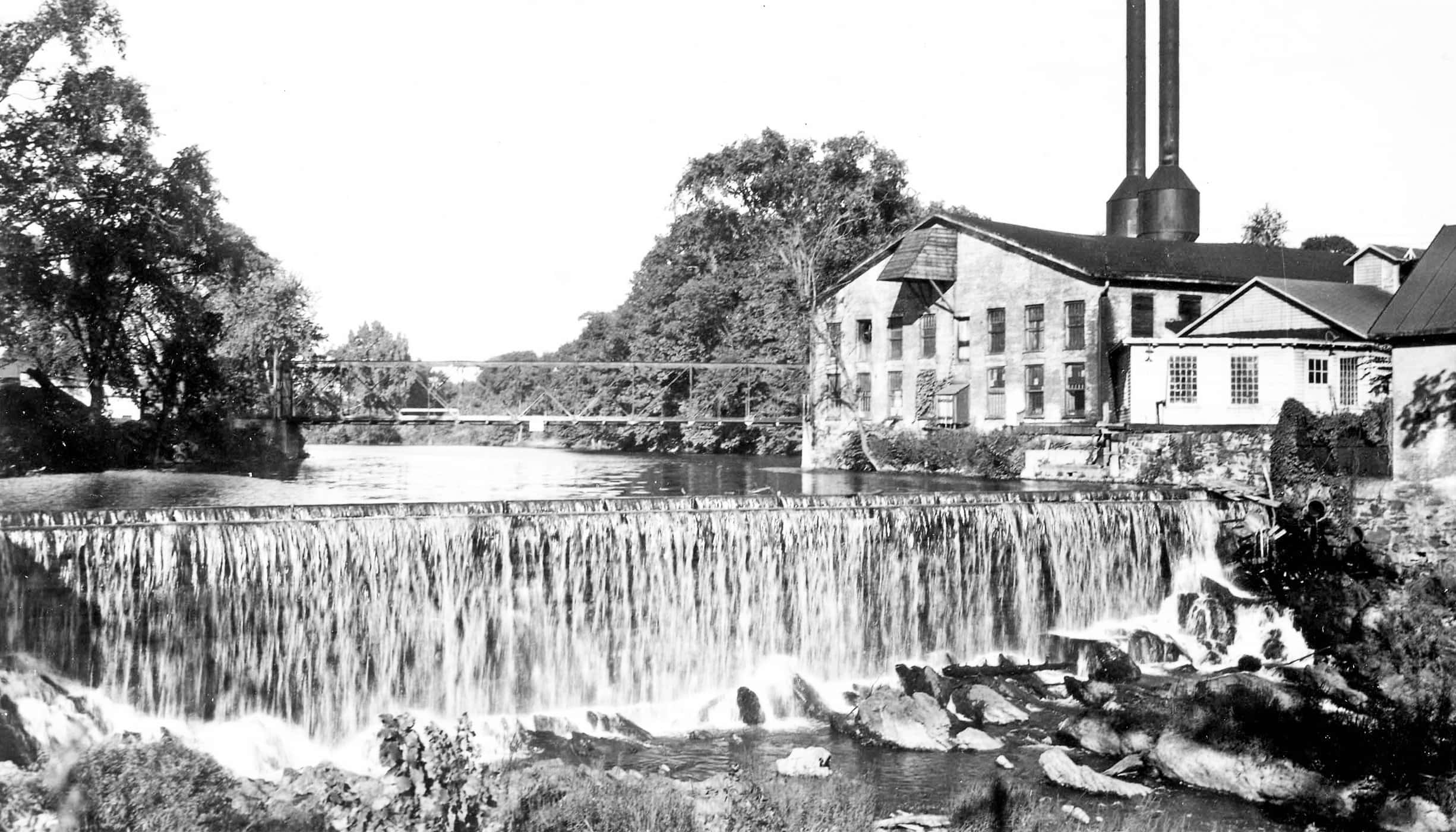 Since establishing Wynono in 2013, Beacon resident Melanie Leonard has carried on the city's hat-making tradition, crafting bespoke straw, felt, and suede hats. "I make everything by hand… almost like a madwoman," she says. Thankfully, Leonard tends to avoid chemicals that could make her a mad hatter: "I don't use them much, and when I do, it's always outside."
Some of Beacon's hat factories have been repurposed to support the city's revitalization. The Roundhouse, a hotel, restaurant, and popular wedding venue, is located in the former Matteawan Manufacturing Company that kicked off Beacon's rise to hat-making prominence.
Reed Sparling is a staff writer and historian at Scenic Hudson. He is the former editor of Hudson Valley Magazine, and currently co-edits the Hudson River Valley Review, a scholarly journal published by the Hudson River Valley Institute at Marist College.