Although it stands alone today as a natural wonder, for part of the 20th century Mt. Beacon hosted a man-made dazzler that many remember fondly: the Mt. Beacon Incline Railway. Family video footage and vintage postcards unearthed recently have only underscored how those special memories live on.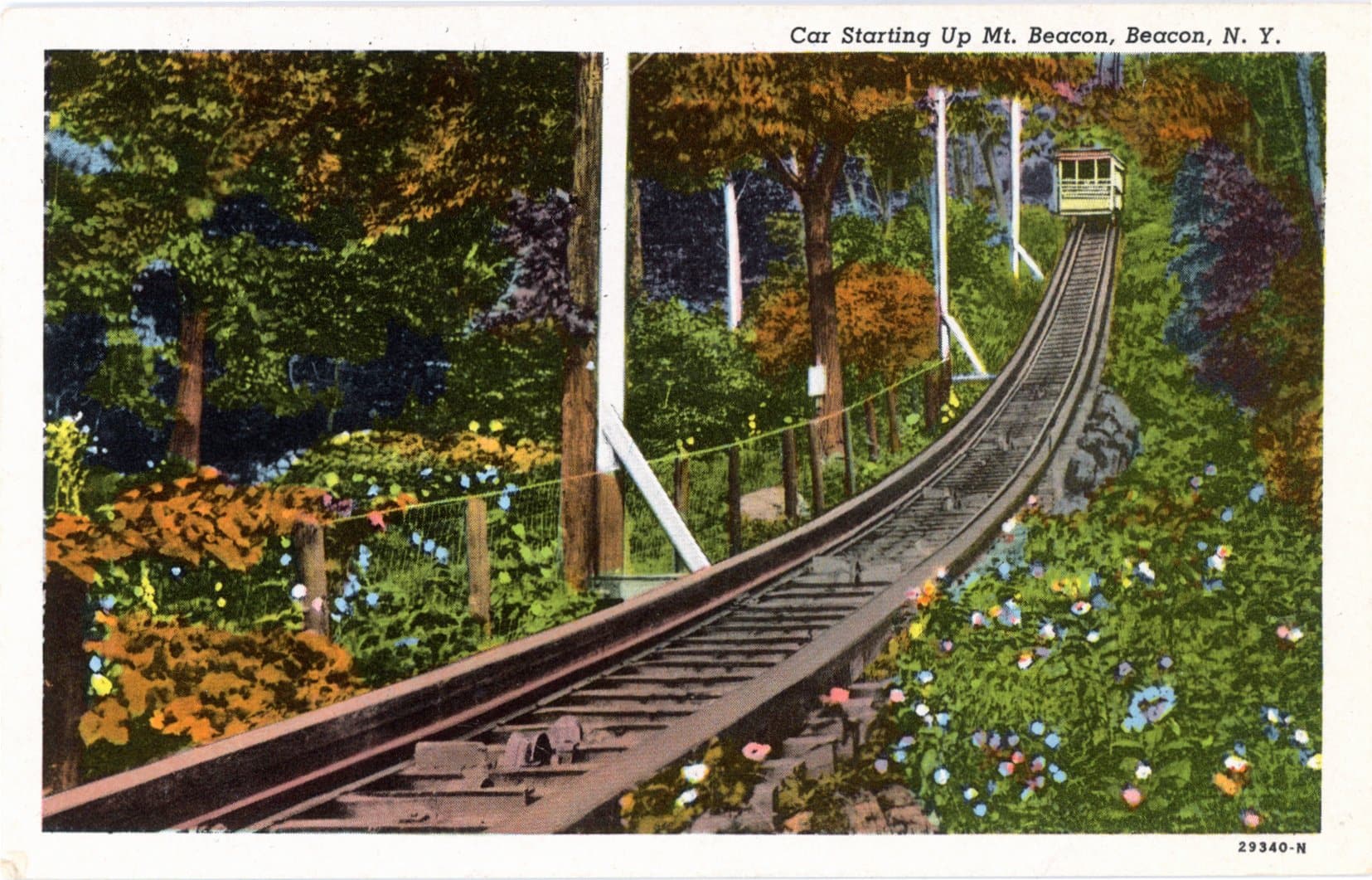 Suffern native David Haas is among those with experiences to share. After his mother died, he uncovered rare 1957 footage of extended family going up the incline and playing up top. Haas had it digitized, and his singer-songwriter daughter, Anna Haas, set it to an original song.
"It's hard to explain how profound and powerful it was when we found all this footage, a bunch of it in the Hudson Valley," Haas says. "It's so beautiful there. It's the locations, the time, the people. If we didn't share it, it would be a travesty."
Once the world's steepest passenger incline, the Mt. Beacon Incline Railway rose along a 2,384-foot-long track with an average grade of 64%. The Otis Railroad began building this cable-operated mountainside rail, or "funicular," in 1900.
The work was started "in defiance of gravity and doubt," the Otis Elevator Bulletin reported in 1902. It was so steep, the mules used in construction could only carry 24 bricks up at a time.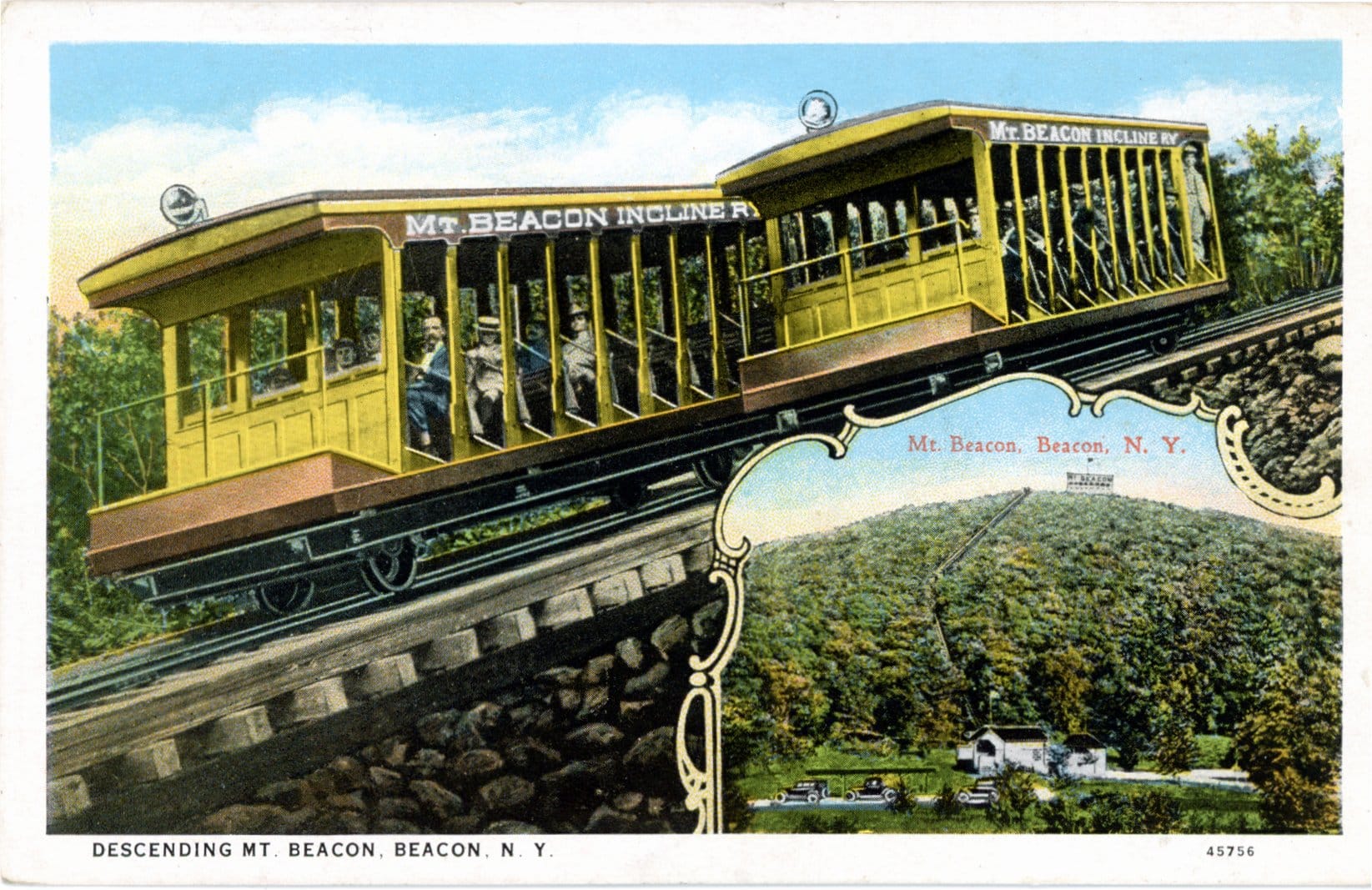 But the gravity-defier was a hit from the start. When it opened on Memorial Day weekend in 1902, more than 7,000 people took the streetcar to the base of the mountain, and 1,400 bought fares to take the incline up. For years afterward, steamboats offered day sails from New York City up to Beacon for trips up the mountain.
Over the 75 years it operated, the railway carried passengers to the hotel, casino, and dance hall up top with sweeping Hudson River views. Actress Gloria Swanson added glamour when she vacationed at the hotel while performing in Beacon.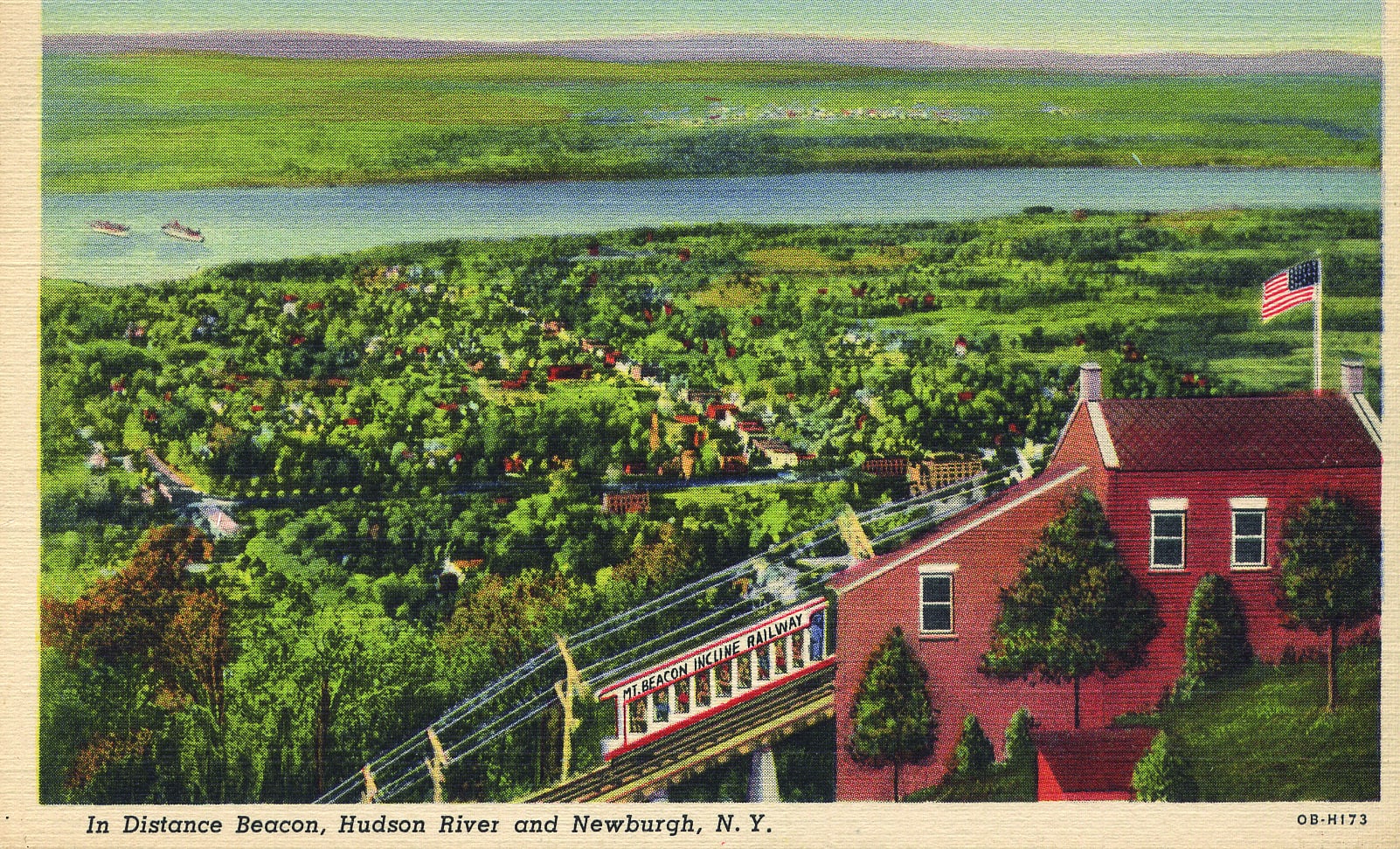 Despite the three fires the incline suffered over the decades, the railway and structures were rebuilt each time. Ultimately, it was finances rather than fire that closed it for good in the late 1970s.
Over the decades, as an affordable way to partake in the scene, people bought postcards of the places by the hundreds of thousands. "It was a golden age of postcards, and that was a heyday of the incline, the hotel, the casino," Beacon Historical Society President Diane Lapis.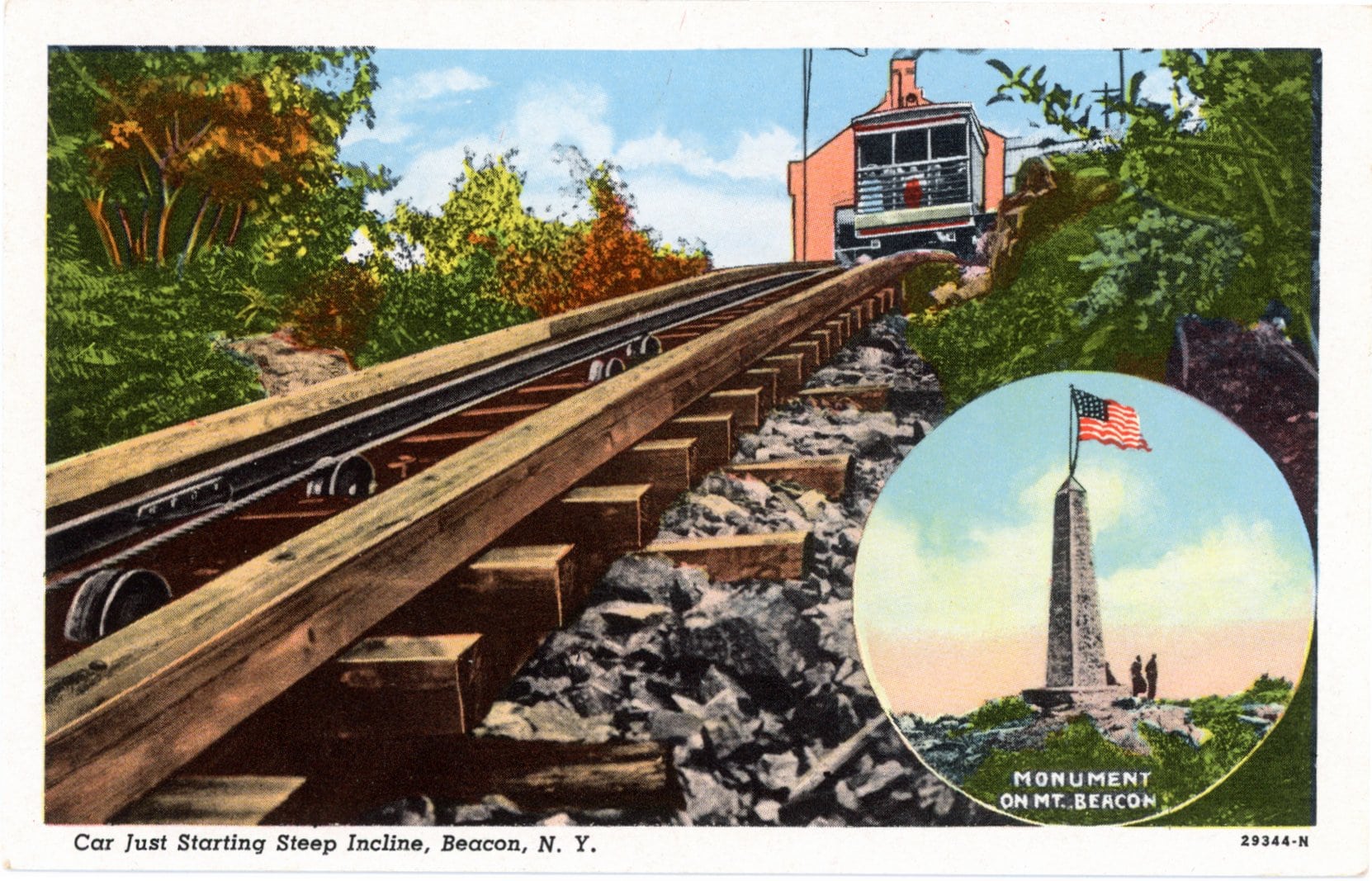 Hundreds of the images were taken by Beacon native Harry Van Tine, whose family sold them at the stationery shop it operated for 80 years on Main Street (where paper-goods and gift boutique Zakka Joy is now located). Harry Van Tine became an early White House news photographer, working there from 1921-1968.
"It's very nostalgic for people," Lapis says. "This was a working-class community. Some people would say, 'We couldn't afford to go up there.' Or 'we only went up there one time when a rich relative came into town.' Even my husband never went on it, and he lives a mile from it."
Returned to its natural state and serving as a Scenic Hudson park, Mt. Beacon is now hiked by tens of thousands annually in their quests for fitness and fresh air. But people remember the period when this timeless mountain hosted something man-made as a special one in its history.
The Beacon Historical Society plans an exhibition on the stages of the mountain's history for spring 2022. Look out for more photos, video, and charming vintage postcards then.