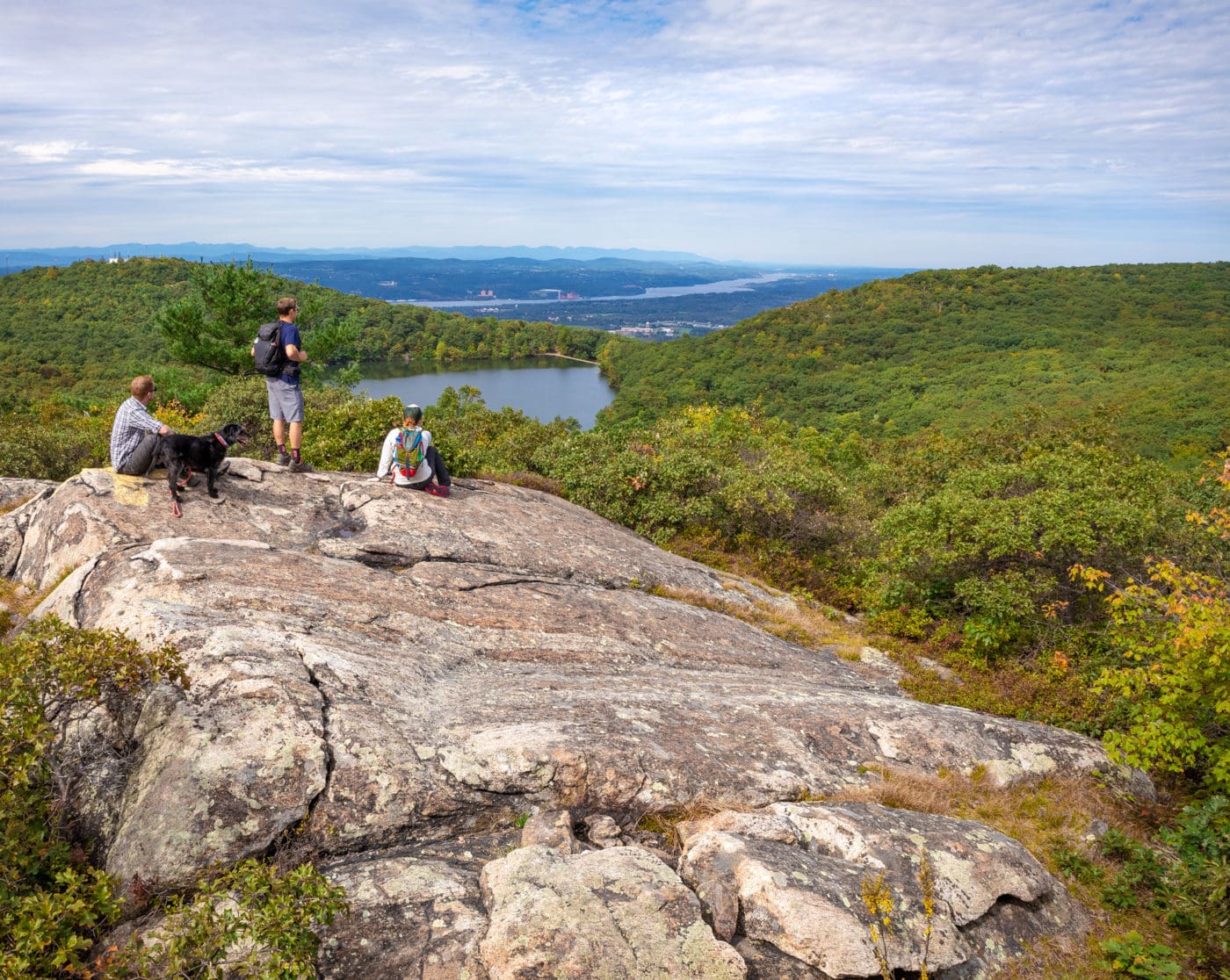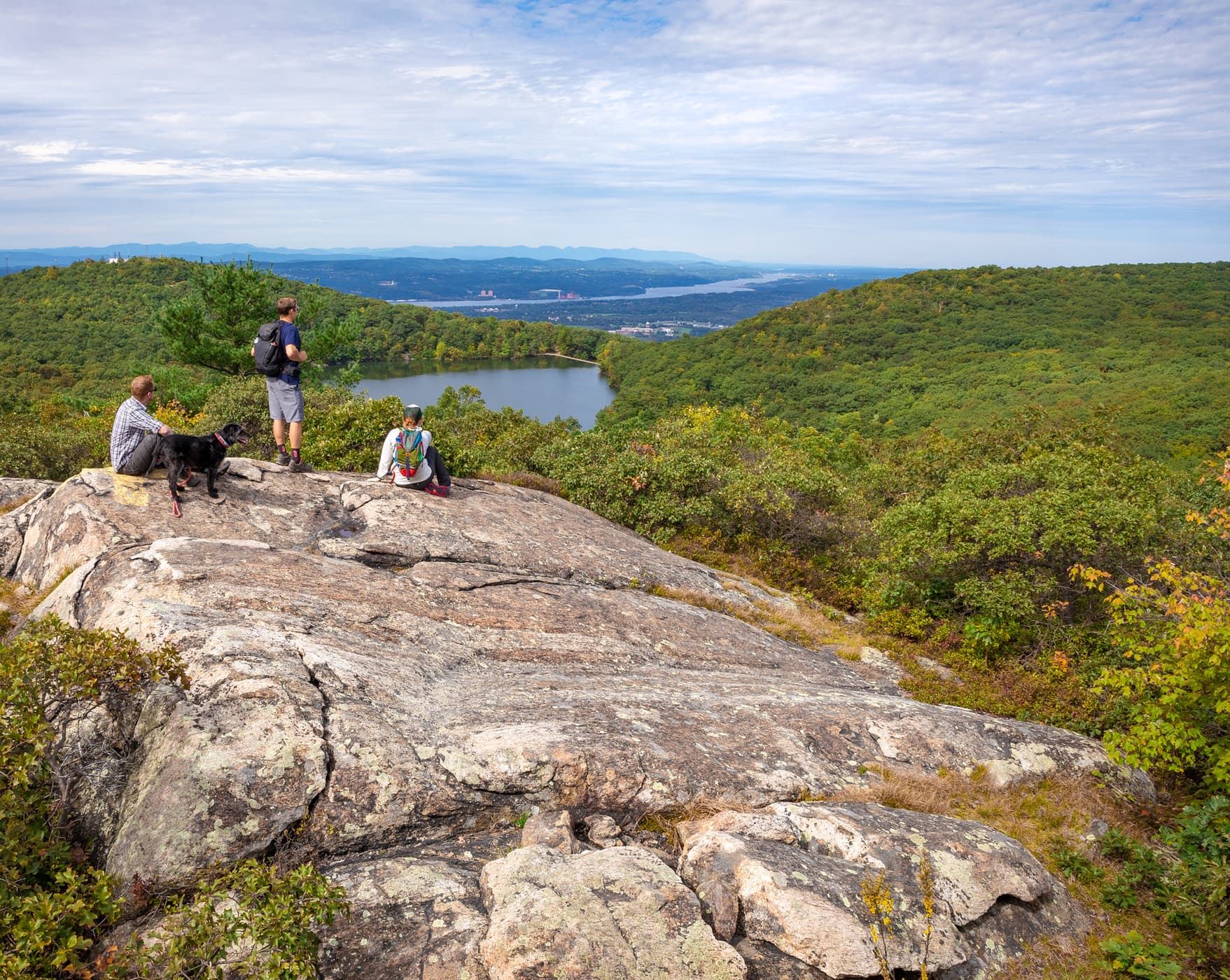 Mountaintop views worth all the huffing and puffing.
BEACON, Dutchess County (15 acres) — Yes, the trail up Mount Beacon is steep, but switchbacks keep the workout manageable. The hike actually begins on a staircase following the course of the Beacon Incline Railway, once the world's steepest funicular. Observation platforms atop the stairs preview the treat rewarding all who reach the summit: a panoramic vista stretching from the Hudson Highlands to the Catskill Mountains. A mile away, climb 60 feet up the South Mount Beacon fire tower for a view that's even more spectacular — on a clear day, you can see from Manhattan to Albany.
Free and open year-round, dawn to dusk.
IMPORTANT UPDATE: The safety of our park visitors is our top priority. Due to COVID-19, we continue to require that all group visits be pre-approved and limited to 25 people or fewer (please fill out this form and email aconeski@scenichudson.org to coordinate a group visit). We require all visitors to wear masks and practice social distancing. In addition, if you're experiencing COVID-19 symptoms, or not feeling well in any way, please stay home.
Activities
Dog walking on leash
Hiking
Wildlife watching
X-country skiing & snowshoeing
Bike rack
Single Park Map
Get Directions
Featured content and resource list – click pencil to add content
More to explore
Check out the shops and eateries along Beacon's vibrant Main Street and Dia:Beacon, a world-class museum featuring late-20th-century art housed in a former factory. Learn more about the remarkable life of Catheryna "Madam" Brett, Beacon's first European settler, by visiting her 1709 house.