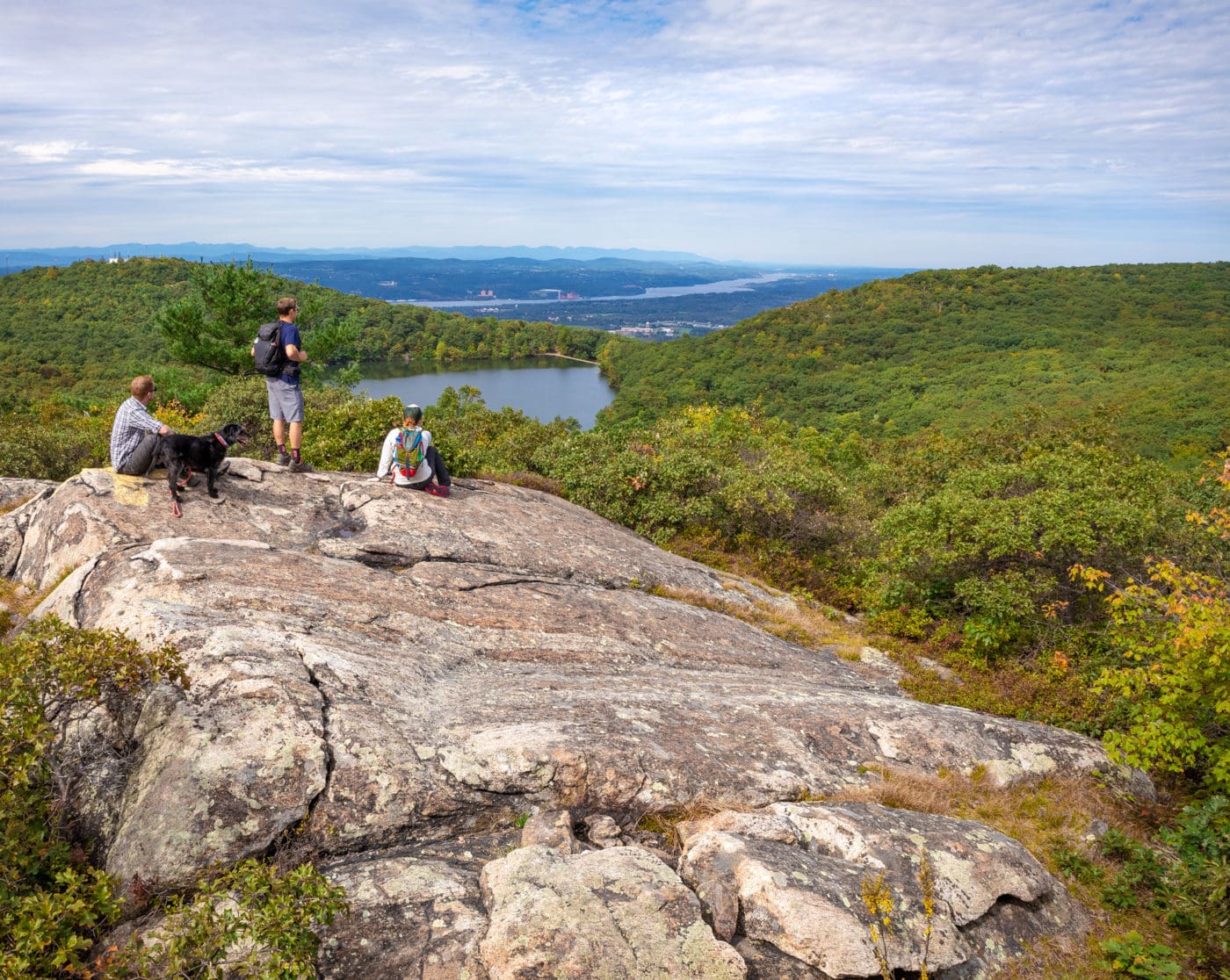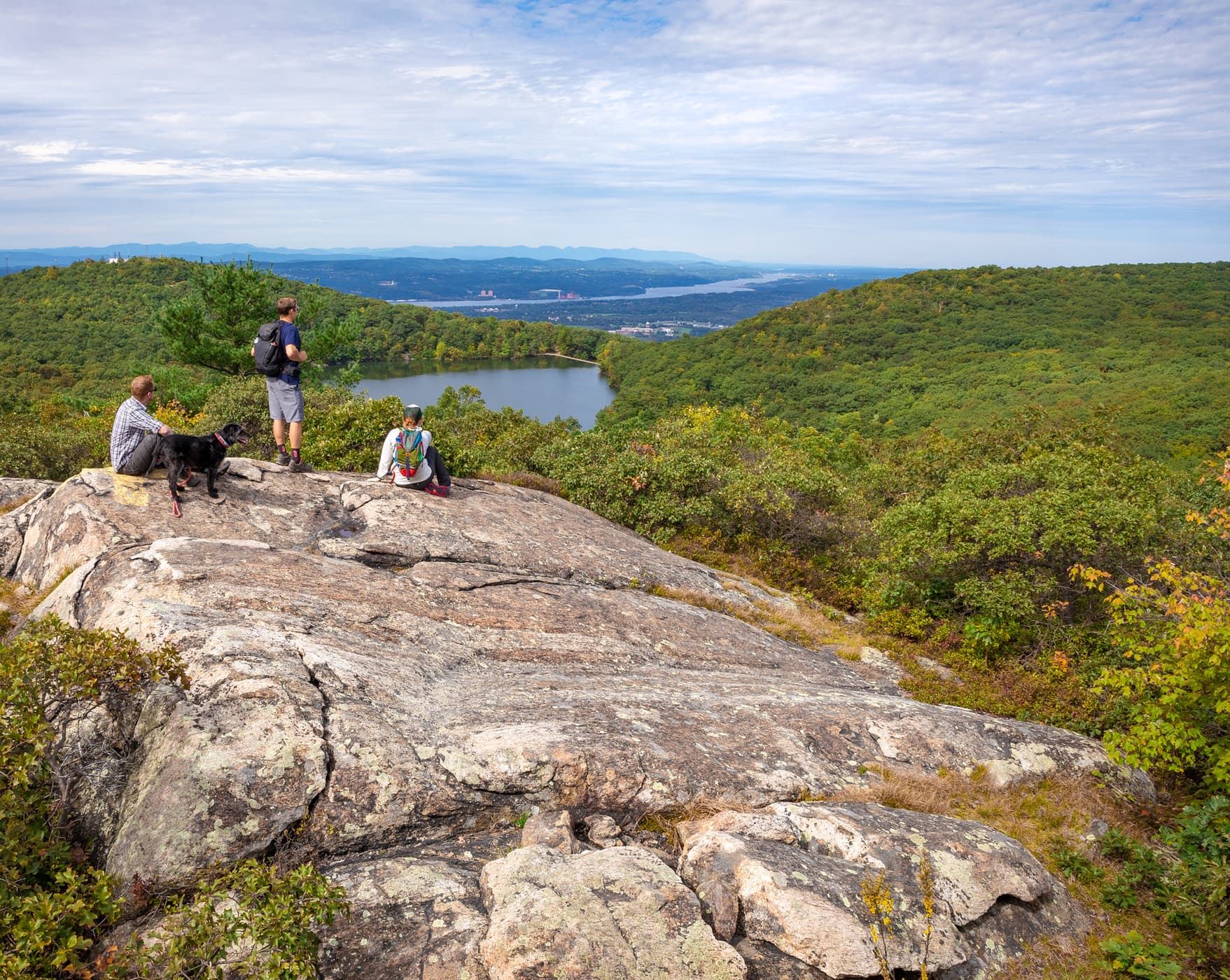 Mountaintop views worth all the huffing and puffing.
BEACON, Dutchess County (15 acres) — Yes, the trail up Mount Beacon is steep, but switchbacks keep the workout manageable. The hike actually begins on a staircase following the course of the Beacon Incline Railway, once the world's steepest funicular. Observation platforms atop the stairs preview the treat rewarding all who reach the summit: a panoramic vista stretching from the Hudson Highlands to the Catskill Mountains. A mile away, climb 60 feet up the South Mount Beacon fire tower for a view that's even more spectacular — on a clear day, you can see from Manhattan to Albany.
Free and open year-round, dawn to dusk.
Note: There are two free electric vehicle charging stations here for park users.
IMPORTANT COVID-19 SAFETY UPDATES
The safety of our park visitors is our top priority. Due to COVID-19, we continue to require that all group visits be pre-approved (please fill out this form and email Anthony Coneski to coordinate a group visit).
Starting Monday, May 24, Scenic Hudson is adopting outdoor safety guidelines that align with the recommendation of the Centers for Disease Control and Presentation (CDC) and New York State:
Vaccinated individuals are no longer required to wear a mask in most settings, but we do recommend that everyone wear masks in large public groups.
Unvaccinated individuals, under both CDC and NYS guidance, must wear masks in all public settings.
Activities
Single Park Map
Get Directions
Featured content and resource list – click pencil to add content
More to explore
Check out the shops and eateries along Beacon's vibrant Main Street and Dia:Beacon, a world-class museum featuring late-20th-century art housed in a former factory. Learn more about the remarkable life of Catheryna "Madam" Brett, Beacon's first European settler, by visiting her 1709 house.