The passage in 2019 of New York's landmark Climate Leadership and Community Protection Act established some of the nation's most ambitious clean energy goals. The law aims to have 70% of the state's electricity generated by renewable energy by 2030 and 100 percent net-zero electricity by 2040.
That's a lot of new, clean power projects landing in local communities in a short period of time, a dynamic that could create — and has already caused — friction between the needs of the state and those of the host communities.
Now, a bill has been introduced in the state Legislature that would give communities new tools to weigh the best places to site clean energy projects. By proactively educating and empowering local governments and other entities, the tools would help communities be prepared to accept accelerated clean energy development, since the transition away from fossil fuels needs to happen quickly in order to avoid the worst impacts of climate change.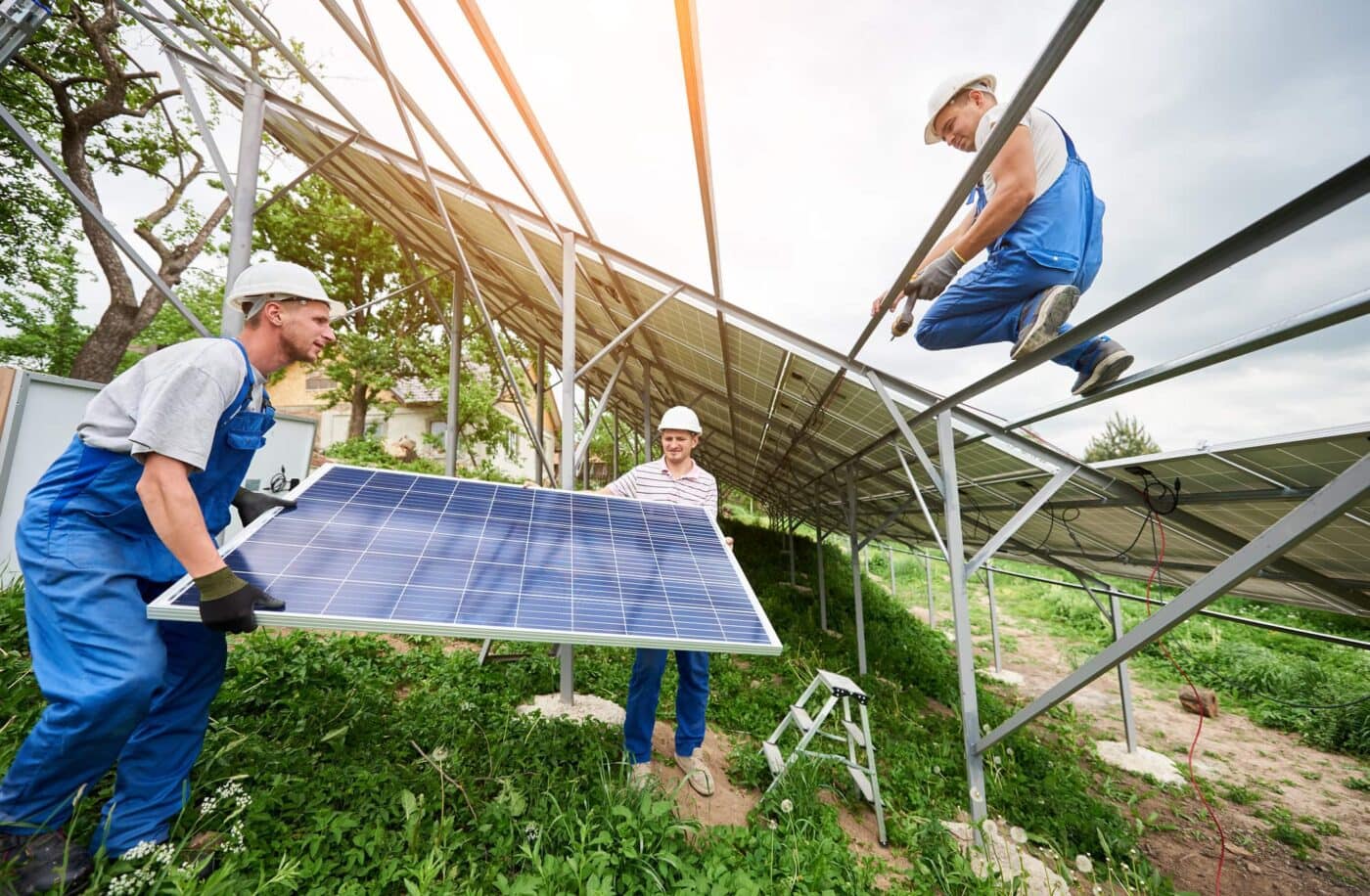 "This tool and this legislation is intended to ensure that communities understand what their rights are, the potential benefits, and also that they have a say in where, ideally, they want to see these renewable projects sited," says Didi Barrett, the state Assemblymember who has introduced the Smart Integrative Tools for Energy Development Act, or the SITED Act.
Barrett, whose district includes towns and villages in portions of Dutchess and Columbia counties, is well aware of the potential conflicts between statewide goals and home-rule concerns. A solar-power project in the Columbia County community of Copake made national news when some residents rose up in opposition and a lawsuit challenged the state's authority to advance the project.
Barrett notes that the CLCPA's name specifically highlights the need for both climate leadership and community protection. "The community part," she says, "I think we talk a lot about it, but we haven't necessarily put the tools in place to be sure our communities are empowered to be part of helping us reach our goals."
The bill directs the New York State Energy Research and Development Authority, or NYSERDA, to create an online mapping tool that would allow local governments and other organizations to determine which areas are best suited for solar, wind, or even energy storage projects — and just as importantly, which areas are not.
Using the mapping software, users of the tool would be able to see clearly which areas are home to, say, wetlands, forested land, or agricultural soils, and which areas have been previously disturbed or are located near electrical substations and transmission lines, among other considerations. That information could then be used to craft zoning laws that create a template for clean energy projects.
"Local planning and zoning is critical to renewable energy development because the smaller projects are approved and undergo environmental review at the local level, and large-scale projects must also comply with reasonable local laws," says Audrey Friedrichsen, Scenic Hudson's senior climate and renewable energy attorney.
If the mapping tool sounds familiar to Scenic Hudson's staff, it's with good reason. Barrett, the state legislator, says it was inspired by Scenic Hudson's own solar mapping tool for Hudson Valley communities, provided in its How to Solar Now toolkit.
"The creation of their tool was definitely an inspiration for doing it statewide," Barrett says. "Scenic Hudson has been a partner on this legislation, as they have with other bills over the years."
Scenic Hudson's interactive solar mapping tool is an interactive, web-based tool that relies on Geographic Information System, or GIS, layers to pinpoint important natural resources. It also shows desirable features for solar installations such as sloping land and proximity to electrical infrastructure.
Friedrichsen notes that the mapping tool provides data and overlays for Hudson River Valley communities only, and is useful for weighing solar projects, since those are the types of clean energy projects that are being proposed in the Hudson Valley. However, Scenic Hudson's staff has developed a replication guide that other organizations or municipal entities could use to adapt the tool to their locations.
"We were really interested in other regions of the state, or even the country, to look at the tool and use that replication guide to make their own," Friedrichsen says.
To date, the town of Cazenovia, located about 30 miles southeast of Syracuse, created its own tool derived from How to Solar Now. And the Adirondack Park Agency has considered doing so as well.
A matching bill to the SITED Act has been introduced in the state Senate by Sen. Michelle Hinchey. The legislation would also direct NYSERDA to create outreach, education, and other resources that Barrett says communities need in order to be prepared. Many of these municipalities are small, Barrett says, and don't have the staff and resources "to do a deep dive on what the state is expecting of them."
"It's really about being sure that our communities are on board with helping us reach our goals," Barrett says. "We are not going to get there if we are going to be bogged down with a lot of litigation and people fighting and doubting what our intentions are."
John Ferro serves as editorial director at the Omega Institute for Holistic Studies in Rhinebeck. Prior to joining Omega, he spent 26 years as an award-winning reporter and senior editor at the Poughkeepsie Journal, most recently covering the environment.