Earlier this year a New York Times op-ed called for the U.S. to dust off one of President Franklin Roosevelt's New Deal programs, the Civilian Conservation Corps, to boost the pandemic economy by creating environment-benefiting jobs. That got us reflecting on the original CCC, whose Hudson Valley work continues to help us enjoy nature here.
Now some states and nonprofits are creating new, more inclusive and diverse CCC-style programs to restore trails and habitats in local parks around the U.S. — giving us hope that out of this uncertain moment can come another lasting environmental legacy.
The original CCC emerged in a time of emergency. When FDR entered the White House in 1933, the country was locked in equally devastating economic and environmental crises. Some 15 million Americans — a quarter of the nation's workforce — had lost their jobs during the Great Depression. Simultaneously, the country suffered from a perfect storm of ecological disasters, with severe drought in some places and flooding in others, plus erosion, forest fires, dust storms, insect infestations and more.
Building upon a program he had established as N.Y. governor (the tree-planting Temporary Emergency Relief Administration), Roosevelt created the Civilian Conservation Corps in 1933. While mostly intended to bring the nation out of its economic and environmental doldrums at the same time, FDR had higher aspirations. "It is my belief that what is being accomplished will conserve our natural resources, create future national wealth and prove of moral and spiritual value not only to those of you who are taking part, but to the rest of the country as well," he told the first CCC cohort.
Those chosen for the CCC were men (the only gender to which it was open) between the ages of 17 and 28. They received barracks-type housing, food and $30 a month in pay, the equivalent of $575 today. They were obligated to send $25 of that money home to their families.
"Among the CCC's most impressive records: planting 3 billion trees and creating new infrastructure in 800 national and state parks."
In return, the workers provided lots of labor planting trees, building trails and infrastructure, fighting forest fires, constructing dams, stocking fish and halting the spread of pests like gypsy moths. Skills they learned, like masonry, carpentry and landscaping, might stand them a better chance of later employment. CCC alumni include actor Walter Matthau, baseball great Stan Musial and famed test pilot Chuck Yeager.
Camp Margaret Lewis Norrie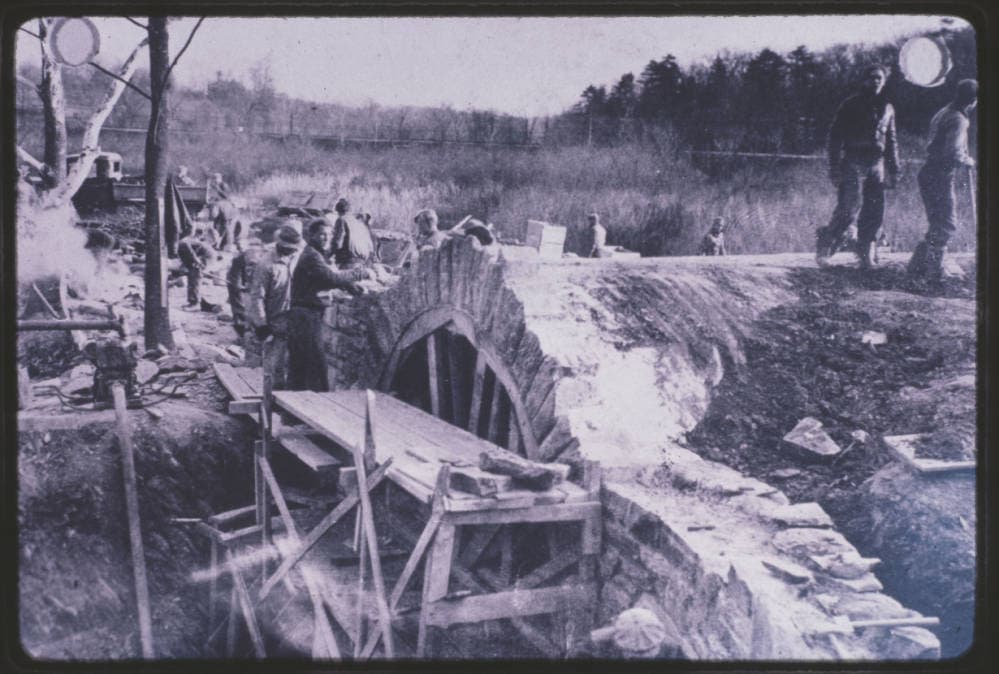 By the CCC's end in 1942, when World War II required an all-hands-on-deck approach, more than 3 million workers had served in one of the nation's 2,900 CCC camps, making it the largest peacetime mobilization of manpower in U.S. history. (While FDR's executive order establishing the CCC banned discrimination based on "race, color, or creed," camps by and large were segregated.) New York State had the most camps, with 208, including dozens in the Hudson Valley.
Camp Margaret Lewis Norrie in Staatsburg, Dutchess County, was typical. In operation from 1933 to 1937, it spanned 300-plus acres near the southern intersection of Route 9 and Old Post Road. Along with accommodations for 209 workers — canvas tents at first, later a dozen wooden barracks — it contained a mess hall, recreation hall (for dances and weekly movie screenings) and infirmary. There was no stinting on food: According to one CCC historian, the weekly "shopping list" for a camp like this included 1 ton of vegetables, 661 lbs. of meat, 700 lbs. of bread, 1,800 eggs, 97 gallons of canned fruit, 300 lbs. of flour and 130 lbs. of coffee.
Over the next 4 years, the workers, usually working in crews of 20, created the infrastructure still in use at Margaret Lewis Norrie State Park. They starting by constructing the roads and bridges (built of stone they quarried locally) leading to the Hudson River, where they erected their greatest work: the Norrie Point Inn (then a restaurant, now the Environmental Center).
A Lasting Impact
Many FDR biographers rate the CCC, dubbed "Roosevelt's Tree Army," as the most successful of the president's New Deal programs, one that played an invaluable role in protecting and connecting people to America's natural treasures. Among its most impressive records are having planted 3 billion trees and creating new infrastructure in 800 national and state parks.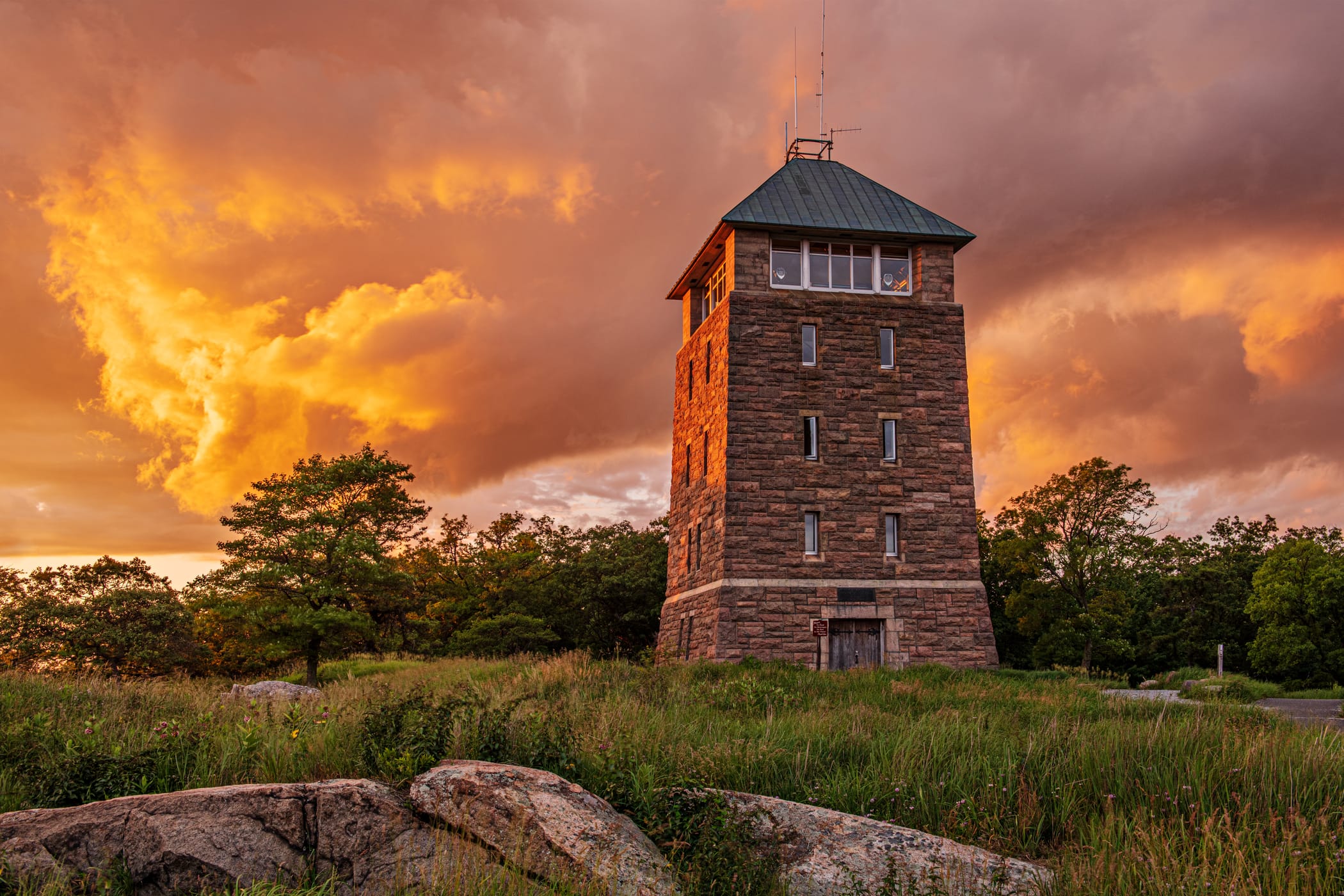 The Times op-ed highlights the glaring need for some present-day environmental TLC, including $20 billion of deferred maintenance in national parks and public lands, and 80 million acres of national forests requiring upkeep. This recent Guardian story details how some states and nonprofits are doing their part by creating of small CCC-style programs to restore trails and habitats in places like North Carolina and Texas. Sure, they're minuscule compared to the federal program that inspired them, but the way they put a diverse new cohort of young people to work sustaining nature is heartening.
The next time you watch bald eagles from the Norrie Point center, climb Bear Mountain's Perkins Memorial Tower, camp in a trail shelter at Harriman State Park, or picnic at Lake Taghkanic's East Beach, thank your lucky stars for FDR's foresight — and for the workers whose handiwork on these and other CCC projects throughout the valley keep enriching our lives. And think how a new, inclusive and diverse CCC could ensure that future generations have access to more natural treasures like these.