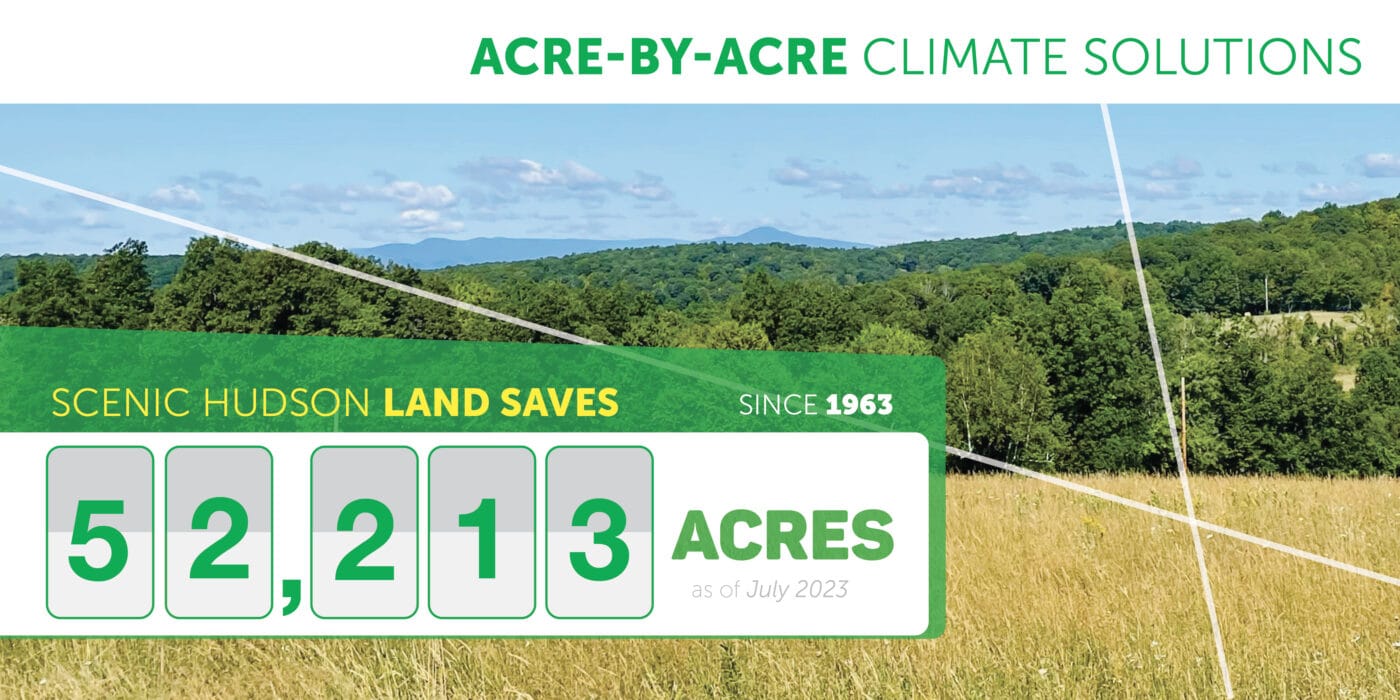 Helping to sustain a wildlife corridor that will prove crucial in helping plants and animals survive projected climate impacts, Scenic Hudson partnered with a conservation-minded landowner to permanently protect 126 acres of woods and farmland in the Town of Gallatin, Columbia County. Land saves like this also support the federal and state goals of conserving 30% of open land by 2030.
Here are three reasons why this land save makes a difference:
1. It supports wildlife. The land is part of the Mid-Hudson Forest Corridor, a climate-resilient zone stretching across Dutchess and Columbia counties east to the Taconic Mountains that is a middle link in a critical chain of habitats connecting the Catskills to the Berkshires. This corridor not only supports the annual migration of wildlife but will play a vital role in providing new habitat for species forced out of lands impacted by a changing climate.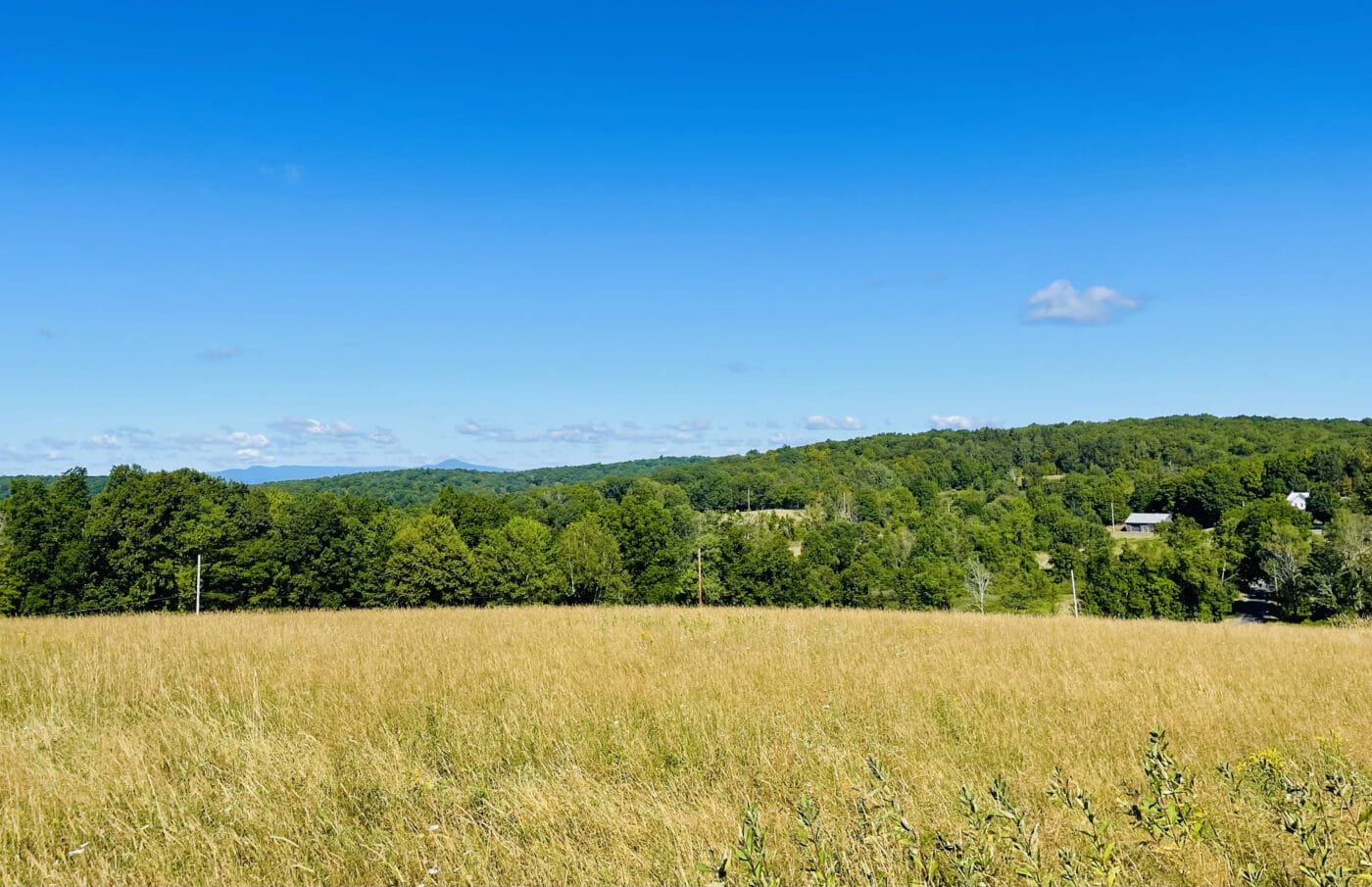 2. It can help meet rising demand for fresh food. 47 acres of high-quality farmland — currently hayed by a nearby farmer — were a high priority for protection under Scenic Hudson's Hudson Valley-New York City Foodshed Conservation Plan, a blueprint for increasing the availability of and access to healthy, locally grown food.
3. It sustains Gallatin's rural charm. The land contributes significantly to the town's public viewshed and largely unspoiled character, threatened by the area's popularity as a destination for second home owners. The transaction directly supports the goal of Gallatin's Comprehensive Plan to preserve the town's scenic beauty, wildlife habitats, and farmland.
Scenic Hudson's funding to protect this land came from our Lila Acheson and DeWitt Wallace Hudson Valley Land Preservation Endowment.
Scenic Hudson grants support recent partner land saves
Recent Scenic Hudson grants to local land trust partners also ensured the permanent protection of the following two magnificent properties. The grants came from the Scenic Hudson Climate Resilience and Environmental Justice Fund, created to catalyze, capitalize, and mobilize the conservation capacity of our partners and accelerate the pace and scale of climate preparedness and environmental justice throughout the region.
Lanford Woods — 519 acres — Towns of Hoosick, Grafton, and Pittstown (Rensselaer County).
Scenic Hudson's grant closed a funding gap that allowed the Rensselaer Plateau Alliance (in collaboration with the National Forest Service and The Nature Conservancy) to protect these wooded acres at risk of being sold, logged, subdivided, and/or developed. Part of the fifth-largest unfragmented forest in New York, the land is a rare statewide example of a maple-basswood rich mesic forest, whose understories contain a remarkable abundance of ferns, spring ephemerals, and rare plants.
Pleasant Ridge — 119 acres — Town of Dover (Dutchess County)
Our grant enabled the Open Space Institute to act quickly in a fast-moving real estate market and protect this property adjacent to 830-acre West Mountain State Forest. The wooded land is uniquely positioned to support a diverse array of plants and animals even as the climate changes. Its protection also supports creation of a wildlife corridor from the Hudson Highlands to Vermont's Green Mountains that will facilitate the movement of otter, bear, bobcats, and many other native species.
The federal/state goal of conserving 30% of open land by 2030 that the acquisition supports will help reverse the impacts of climate change and biodiversity decline, and increase access to nature for communities.