By Day 26 of his record-setting venture down the Hudson, endurance swimmer Lewis Pugh was enduring. He was some 270 miles into the journey and admitted to being both tired and sore, yet energized. "It's been exhausting and inspiring in equal measure," he said, standing dry on the dock with West Point behind him. "315 miles is a helluva long way."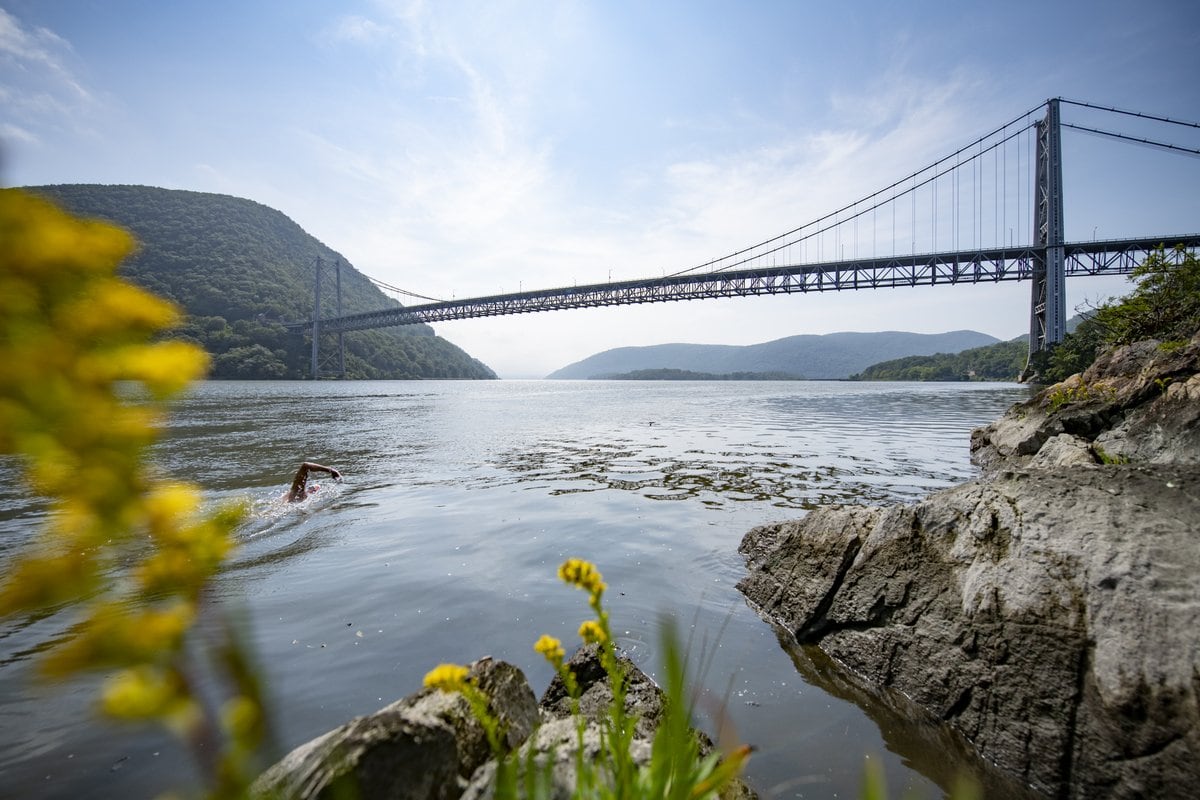 The night before, he'd swum from midnight to 2:30 a.m. You might think a swimmer would prefer the visibility that sunlight offers, but on a journey like this, that wasn't necessarily the case. Pugh had been swimming 10 miles per day for going on a month, broken up into an early and a late session. Since the Hudson is a tidal river, the timing of those sessions is dictated by ocean tides, which affect which way the water is flowing all the way up to Troy.
The next night, the tides would demand swimming from 2-4 a.m. (something that should only be done with a safety kayaker like he had alongside.) But Pugh didn't dread it. "The river is so peaceful then," he said "It's so quiet. The back is sore, and the only way to relieve that is to open it up with backstroke. Then you look up into the heavens and have the stars and the moon. It's very comforting."
People often asked Pugh about the logistics of the monthlong swim, which he began on Aug. 13 and finished Sept. 13. Most important: He swam unassisted, which his team defined as using only a Speedo, swim cap, and goggles. For energy, he sometimes ate bananas and isotonic drinks in the water, mostly vegetables and some chicken for protein outside of it (never fish, since he's U.N. Patron of the Oceans). Along with his safety kayaker, a catamaran with a small support crew was available for on-boat sleeping.
Hazards were a source of concern for him and others. He started at the Hudson's source, Lake Tear of the Clouds, and early on had to camp and run along the river when it was too shallow to swim.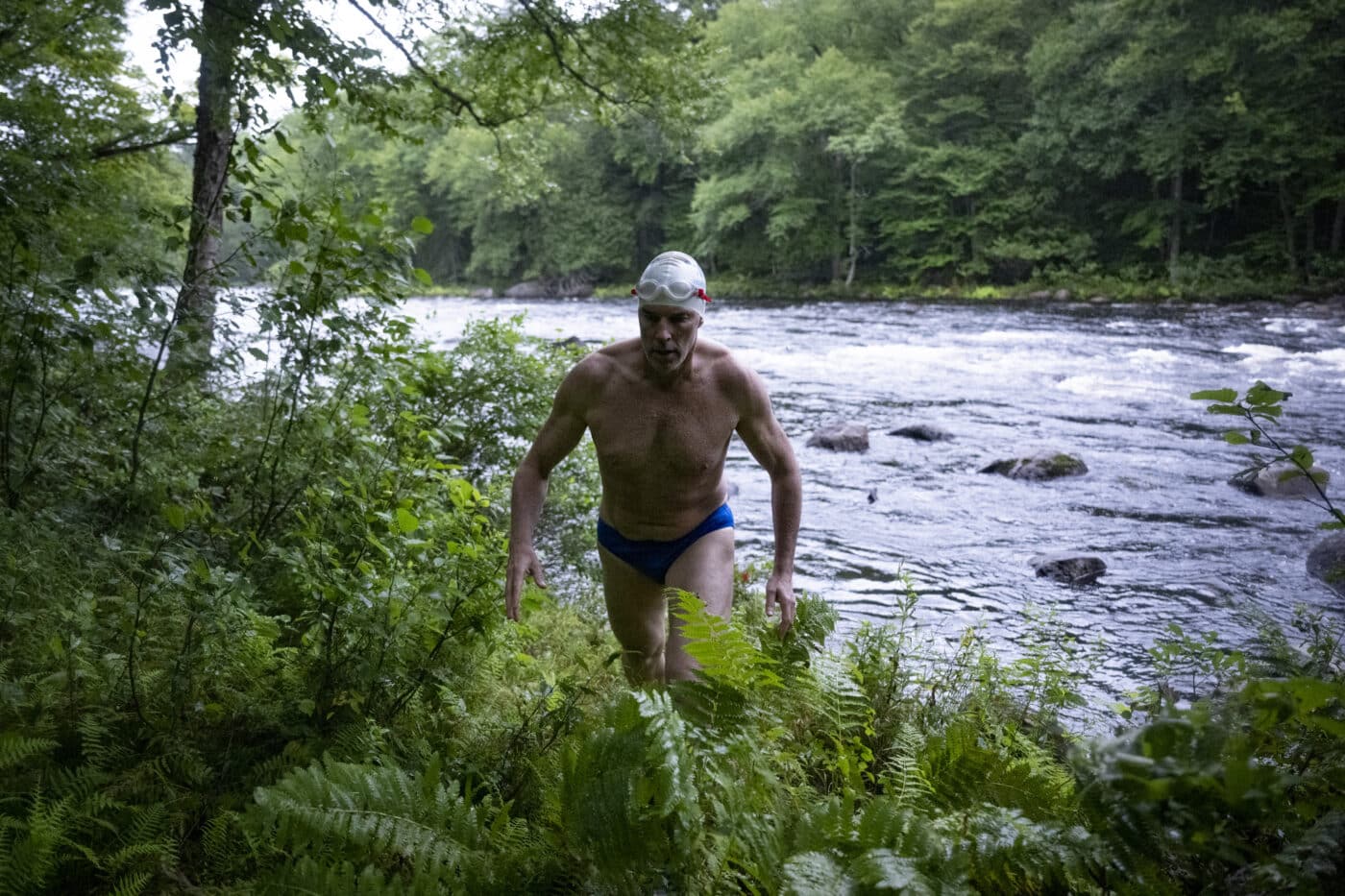 Once he got in, he was afraid of crashing into a hidden rock at full speed. Aquatic plants like the water chestnut made swimming a challenge in some places, and their spiny seeds caught like a burr in his armpit.
Then, of course, there were the invisible hazards. He'd been lucky during the second and third weeks of his trek: There was little rain that would wash sewage into the river. But PCBs, polychlorinated biphenyls, were a big concern as he got toward Albany. General Electric dumped millions of pounds of the chemicals in the Hudson over time, and more action is needed to protect human health and the environment. "Down here are the hidden risks, stuff you don't even see, the PCBs and E. coli," Pugh said. "When you get in a river and there's pollution, you worry about it."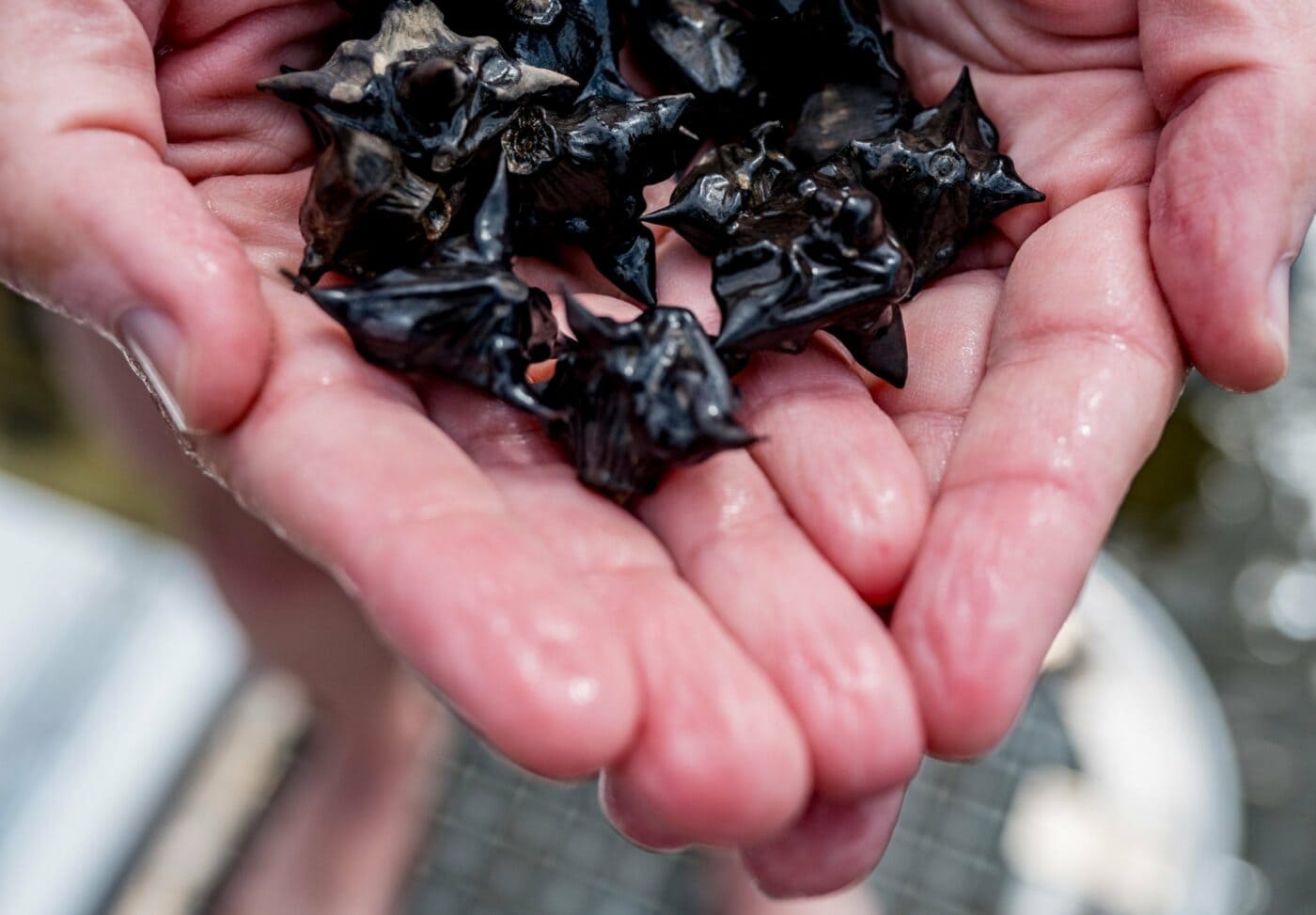 But after all that, Pugh was most interested in talking about the people he'd met. Turtle Clan Chief Vincent Mann of the Ramapough Lenape Nation stood out — they'd talked about thousands of years of Indigenous people caring for the planet. Marist College students and president Kevin C. Weinman did too — they jumped into the river and swam with him in Poughkeepsie, in what he called a collision of "leadership and hope" that he couldn't imagine happening back home in the U.K.
Later, he would go on to do one of his last legs of this journey with Yvette Tetteh, a fellow environmentalist and swimmer who had swum the full length of the Volta River in Ghana.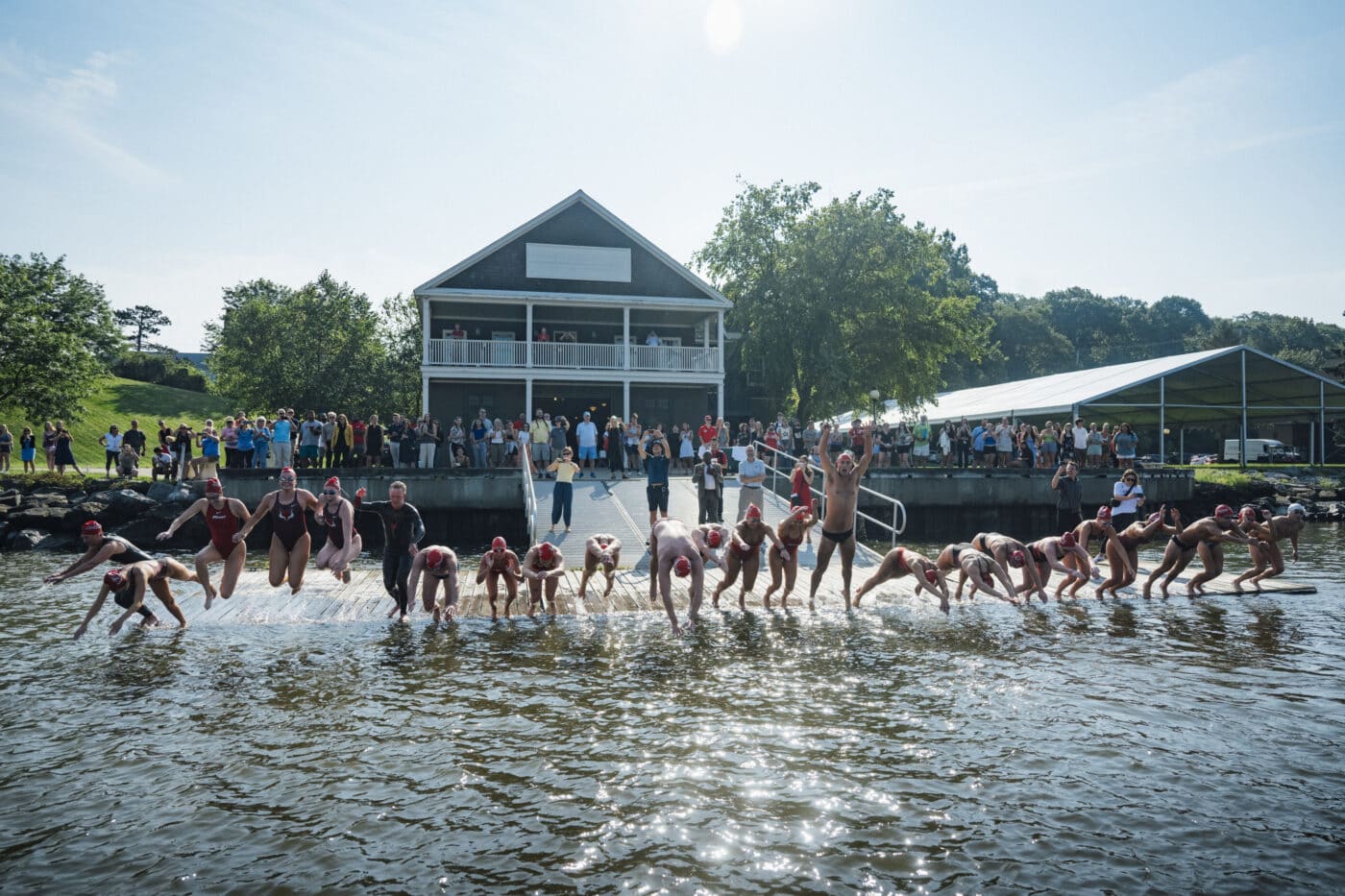 Across ages and demographics, Hudson Valley residents seemed to truly love their river, Pugh thought. And for someone who'd swum everywhere from Antarctica to Greenland, the Red Sea to the North Pole, he was still excited and energized by the Hudson.
"This river's unique," he said. "At the source you've got beavers, vultures, bears, and bald eagles. At the end you have New York City. [People are] proud of what has been achieved but know there's more to be done. I pray this river gives hope to people around the world."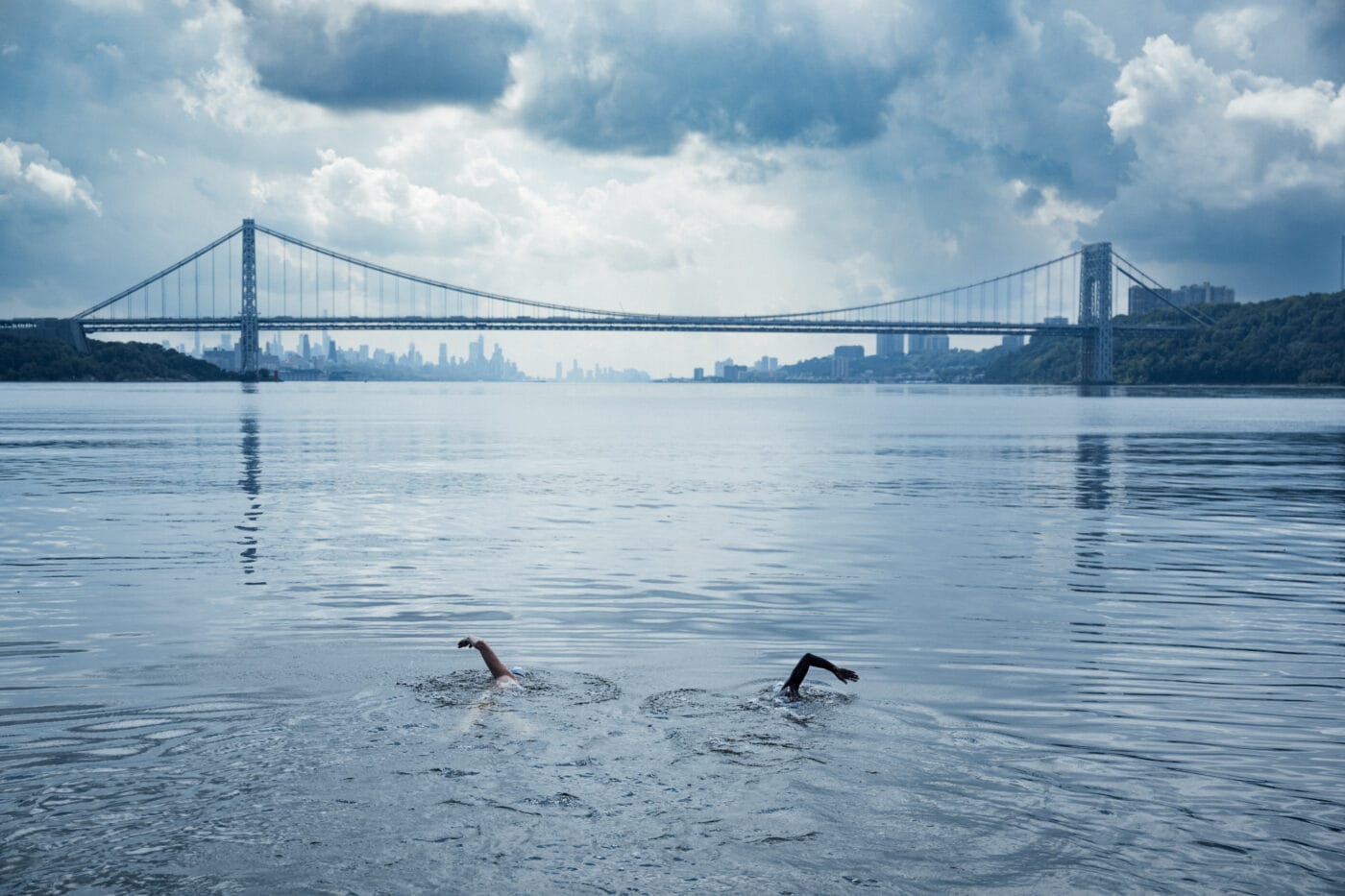 Lynn Freehill-Maye is managing editor of Scenic Hudson's HV Viewfinder. She is also a Hudson Valley-based sustainability writer whose work has appeared in the New York Times, the Washington Post, Scientific American, Sierra, Civil Eats, CityLab, Modern Farmer, and beyond.
---
Click here to learn more about the Restore the River campaign for a clean river that enhances quality of life for all Hudson Valley residents.
---