Sometimes we want to hit the trail or explore nature alone, whether because a friend isn't available or we just want the space to think. A solo hike offers an entirely different mental experience, reflective rather than social. In the woods, the sounds of cars may give way to the rush of water over rocks, the calls of birds singing to each other, and blessed silence from other humans.

The number of solo hikers is on the rise nationally, but it's also easy to worry about getting injured, or worse, out there alone. If you've ever let your fear of hiking alone keep you indoors, I can relate. It took some time, research, and preparation for me to feel comfortable hiking on my own.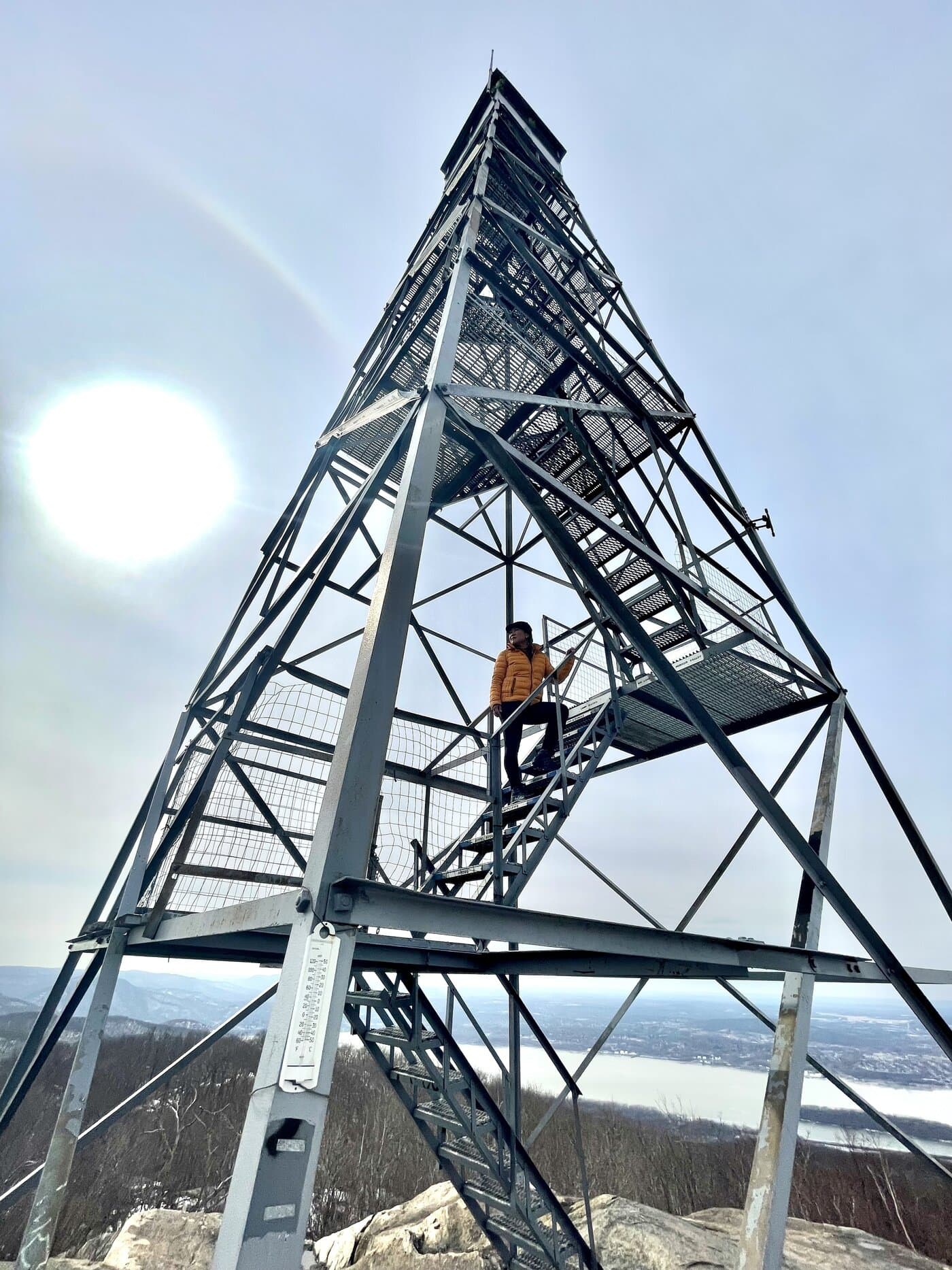 New York State Forest Ranger Anastasia Allwine hears solo-hiking concerns like the ones I used to have all the time — and she's felt them herself. If you want to head out on your own but feel as comfortable as possible, she shares safety tips that draw from both her own training and her rescue experiences in Sullivan and Greene counties. Here are her tips to hit the trail solo, safely, and confidently:
Start small and build stamina. It's important to know your limits. Even if you think you're physically ready to climb a high peak on your own, there are other factors to consider. Even runners struggle with the different terrain. Start with a shorter, busier trail and work your way up to bigger hikes in the backcountry.
Tell someone your plans. Leave your detailed plan with someone. Allwine suggests sharing the park name, the lot you will park in, your planned route, time of departure and estimated return (with a buffer time), your license plate, and the make and model of your car. All of these details will speed up any search and rescue if need be. She also recommends leaving the emergency contact number of the person who knows your plans on the dashboard of your car.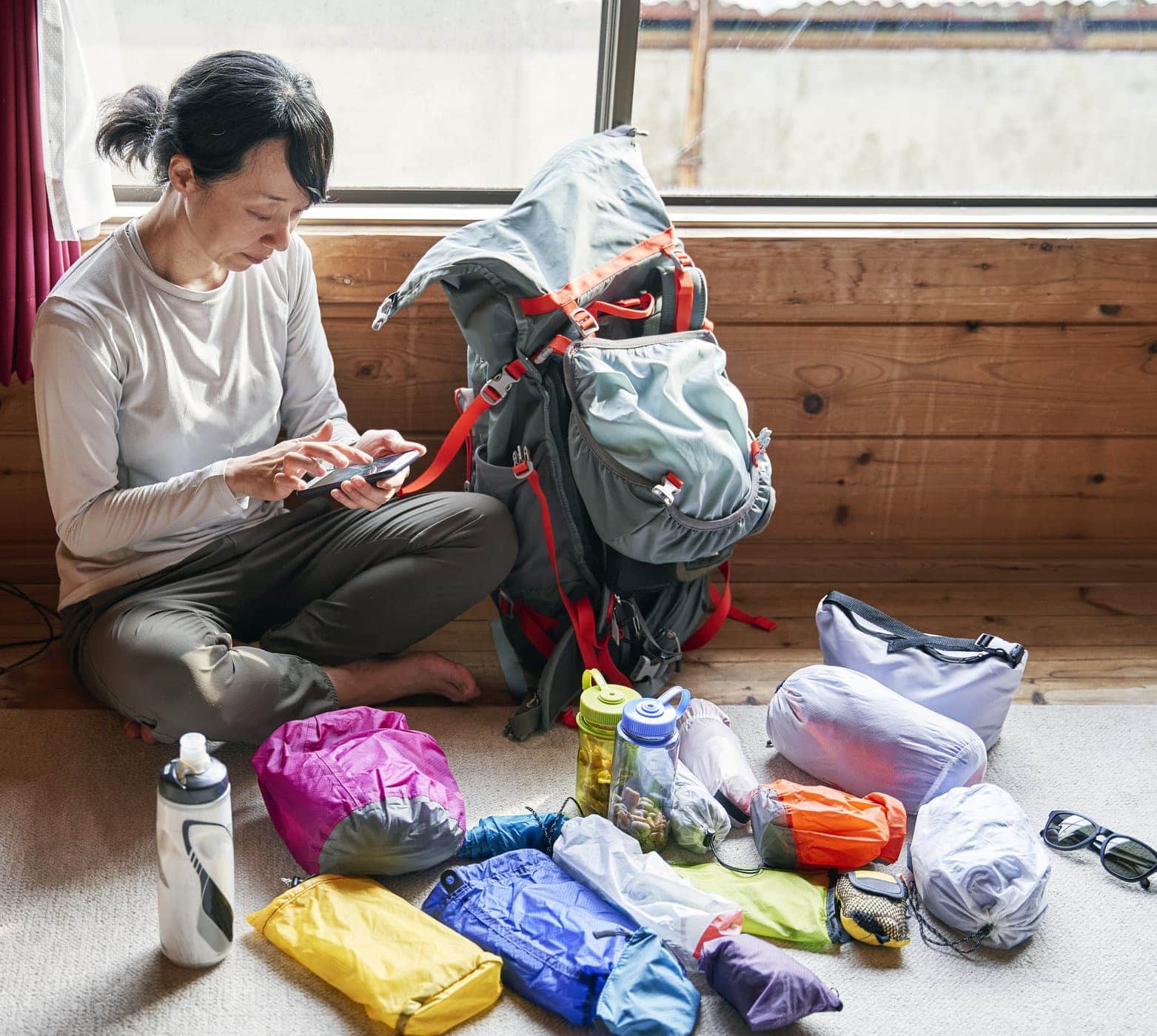 Be prepared. Check the weather, research the trail, and always pack the Ten Essentials. Accidents can happen on the trail and slow you down, so you should always be prepared to stay overnight as well. Allwine recommends carrying duplicates of everything — two light sources (such as headlamps), fire starters, shelter, and batteries. Water and food are always recommended as well, even if you expect to take a half-hour walk.

Satellite devices and trackers, like a Garmin inReach, with automatic emergency-notification capabilities when you take a fall may be helpful — but also may not work properly. Consider these devices a "backup." Hiking apps can help with some navigation, but also may direct you the wrong way, and your phone will likely die (especially in battery-draining cold temps). Don't trust tech alone with your life — be sure to bring a paper map and compass.
Check your gear. That nice new tent you just got may be trickier to use than you think. Hikers often get into trouble when they don't know how to use their gear, in Allwine's experience. She suggests trying out all gear beforehand. Practice setting up tents, break in boots, try your water filtration, wear your pack, know what's in your first aid kit, etc. Make sure you consider the weather and terrain when packing gear. For example, always carry microspikes if the trails are icy.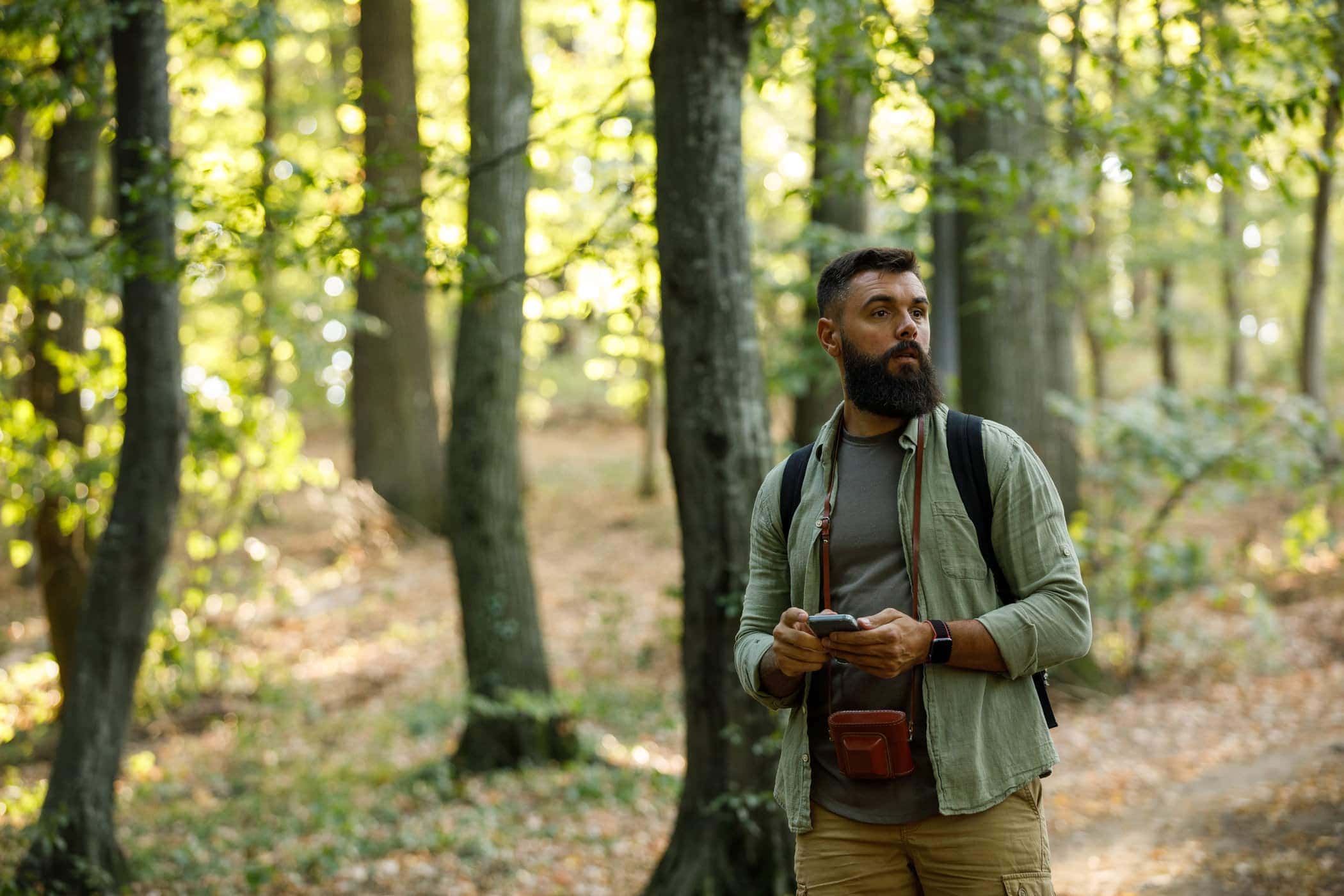 Be aware. Especially when you're alone, ditch the headphones, and always pay attention to who or what is in your surroundings. Research the local wildlife, and learn any safety precautions, especially related to large mammals like bears. Carrying bear spray may be helpful, but check with local law enforcement about legality. Generally, making noise to alert animals that you are near is even more effective. Where recommended or required, make sure all of your food is stored properly in a bear bag or bear canister, and you carry out any trash. As Allwine says, "A fed bear is a dead bear."
As a female solo hiker, I find my my awareness is also heightened when I run into other hikers. Allwine suggests not always sharing your specific plans with new hikers you meet on the trail.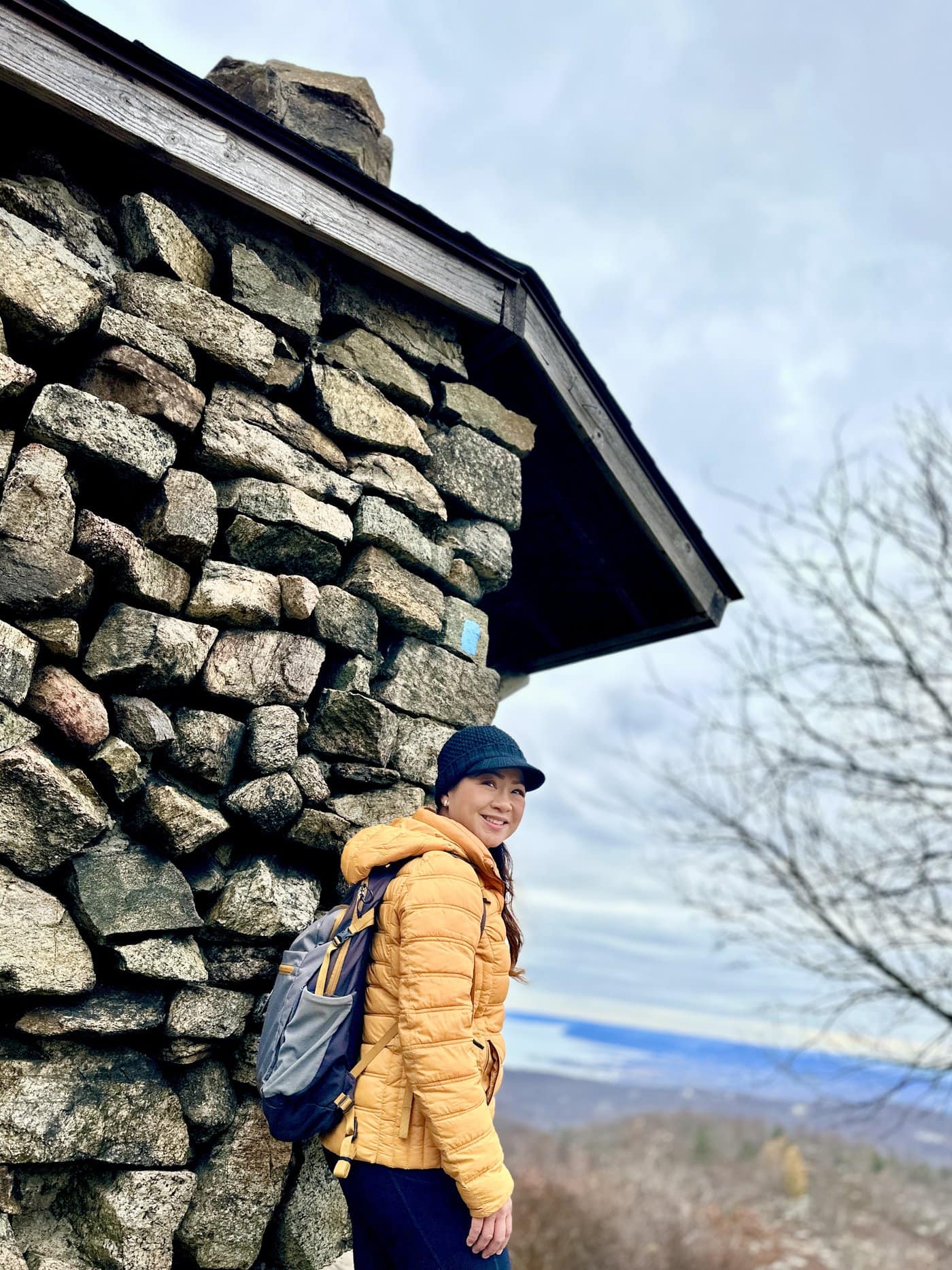 Educate yourself. The best way to prevent emergencies is to educate yourself. Take a hiking 101, wilderness first aid, or map & compass course. If you do get hurt and happen to have service, 911 would be the best option to call. Allwine says most 911 dispatch centers can receive location data from a cell phone, and they will know who to connect you to so you can get help as soon as possible.
Most importantly, follow your gut instinct. If something doesn't feel right, when should you turn around? Allwine advises doing an about-face the moment the weather turns, you realize you have the wrong gear, or you get an inkling that this is beyond your skill level. If you come across someone who makes you feel uncomfortable or you feel an odd vibe, trust your intuition. The trail will always be there, so when in doubt, turn around.
Hiking alone can be a peaceful experience that improves both your mental and physical health. You can go at your own pace, stop and enjoy the beauty of nature, and truly be present. Push past your fear, but remember to be prepared. Happy trails!
Diana Richards is a Hudson Valley-based landscape photographer, educator, and dog mama. She has volunteered with Gear Forward to help provide equitable outdoor access for underserved youth, as well as assisted the New York-New Jersey Trail Conference with trail-building. She recently became education lead for the Fungi Foundation.