Megan Offner was surrounded by forests in her early life in Montana — yet the forests of the Hudson Valley region hold a special appeal. "When I first came East in college, I fell in love with New York's deciduous forests and how seasonal canopy changes marked time," she says. "My favorite 'forests' are usually the trees around me that I get to deeply know and appreciate."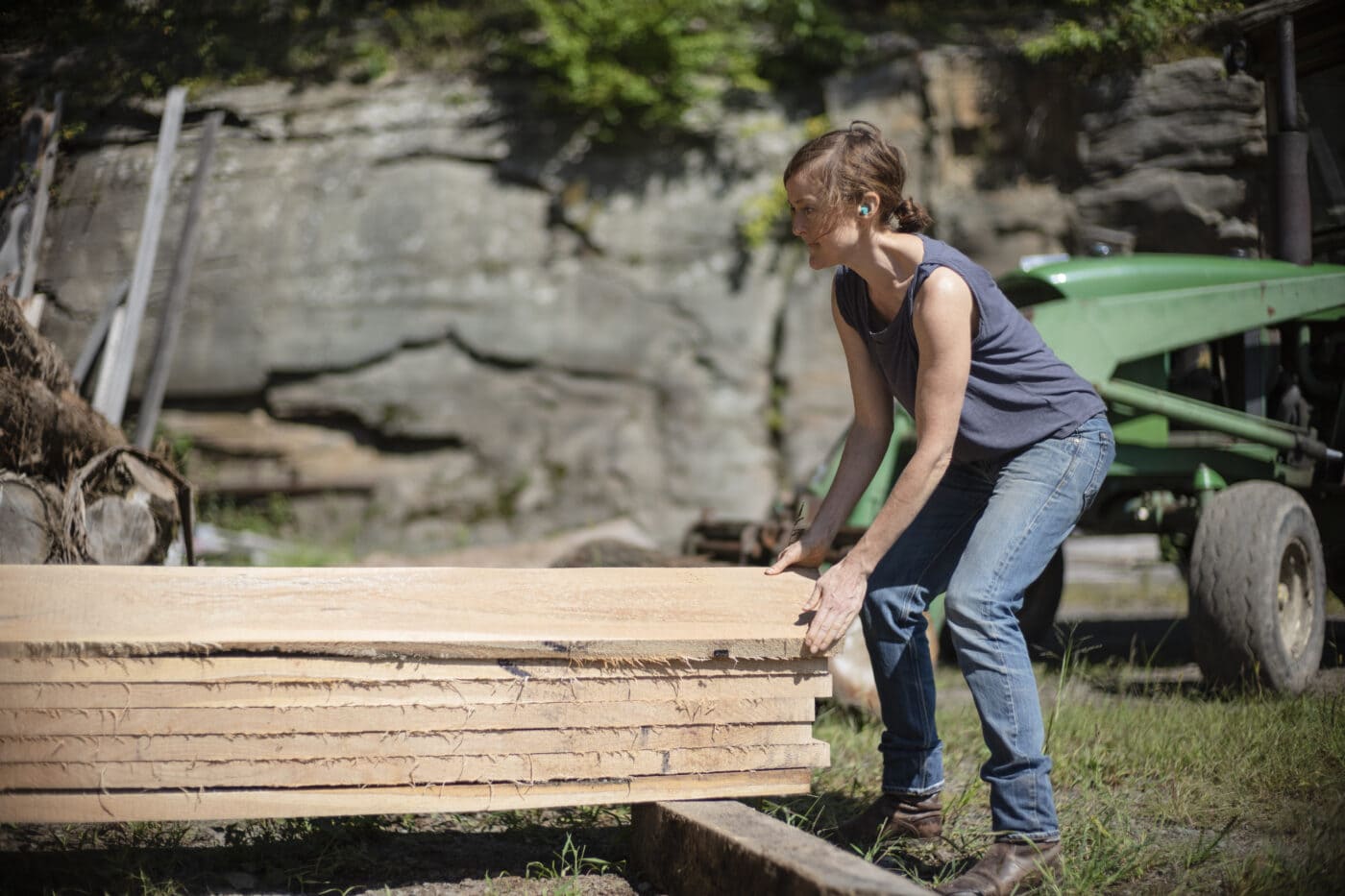 A former fashion-set designer and builder, Offner worked in New York City for about a decade before moving to Kingston and founding New York Heartwoods LLC in 2010. Inspired by her love of forests, she now creates sustainable furniture. The wood she uses is salvaged from fallen trees that would otherwise find their way into landfills or get chopped and burned.
At the start of the COVID-19 pandemic, many people rediscovered the outdoors and nature, either through exploring state forests or national parks. Offner, who has always believed in the healing power of trees, fell sick with the virus and suffered insomnia.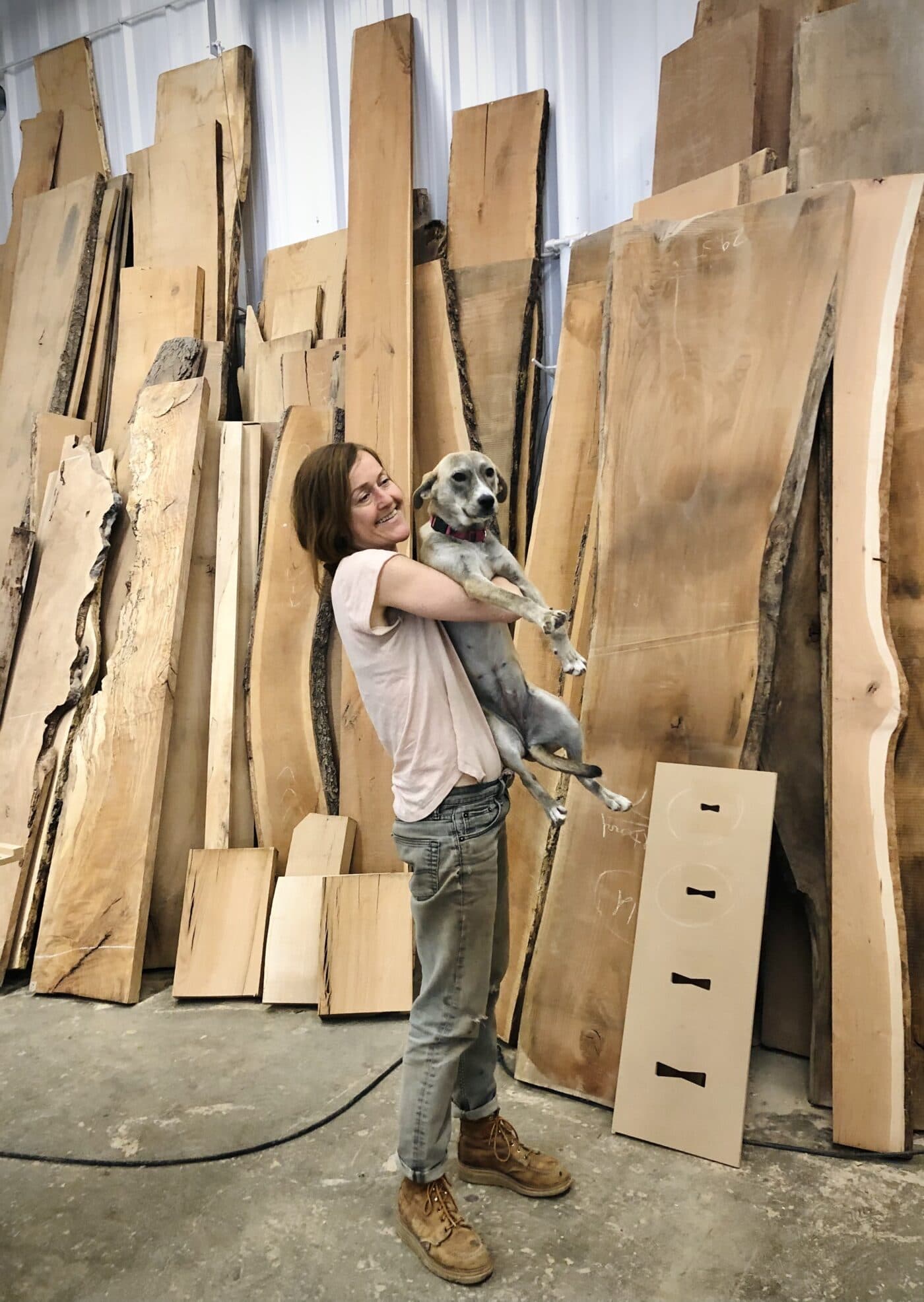 Inspired by a text from a friend, Offner went out into her yard and hugged a five-foot oak tree (said to be the oldest tree in Woodstock). "I finally slept that night," she says. "Nature gives us so much energy and care, and experiencing that so directly fortified my resolve to work in a way that reciprocates that care as much as possible."
Offner's "Made With Care" ethos is one of the principles of New York Heartwoods. This is even more important when collaborating with clients whose products are created using trees from their backyards, like a recent project for a family in Accord that made 16 pieces for a living room and master bedroom from two trees.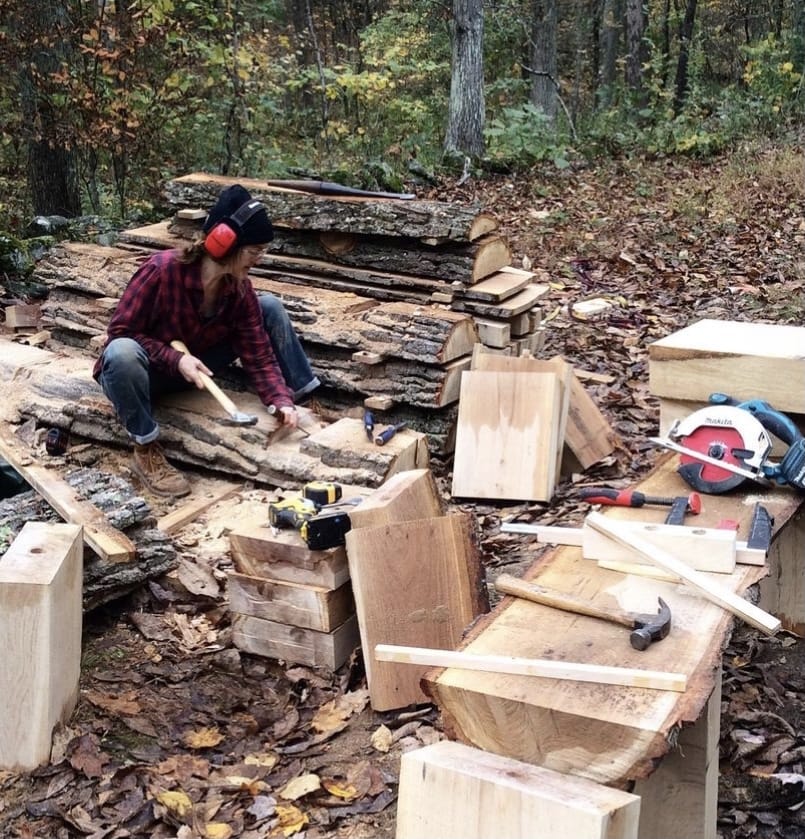 "The projects that I love the most are the ones where almost all of the trunk of the tree is used. Even the byproducts of production — sawdust and wood scraps — go to a local horse farmer and wood-fired bread baker. We try to emulate nature where there is no waste." Offner cites the sustainable "only take what you need and use what you take" practice by Braiding Sweetgrass author Robin Wall Kimmer as one of her inspirations.
Offner hopes to inspire her customers to have healing connections to nature. She considers even "dead" trees to be living beings. She believes that when an object is created from the living beings, "it brings the natural world into the home, presenting an opportunity to connect to nature and perhaps feel more whole or more grounded."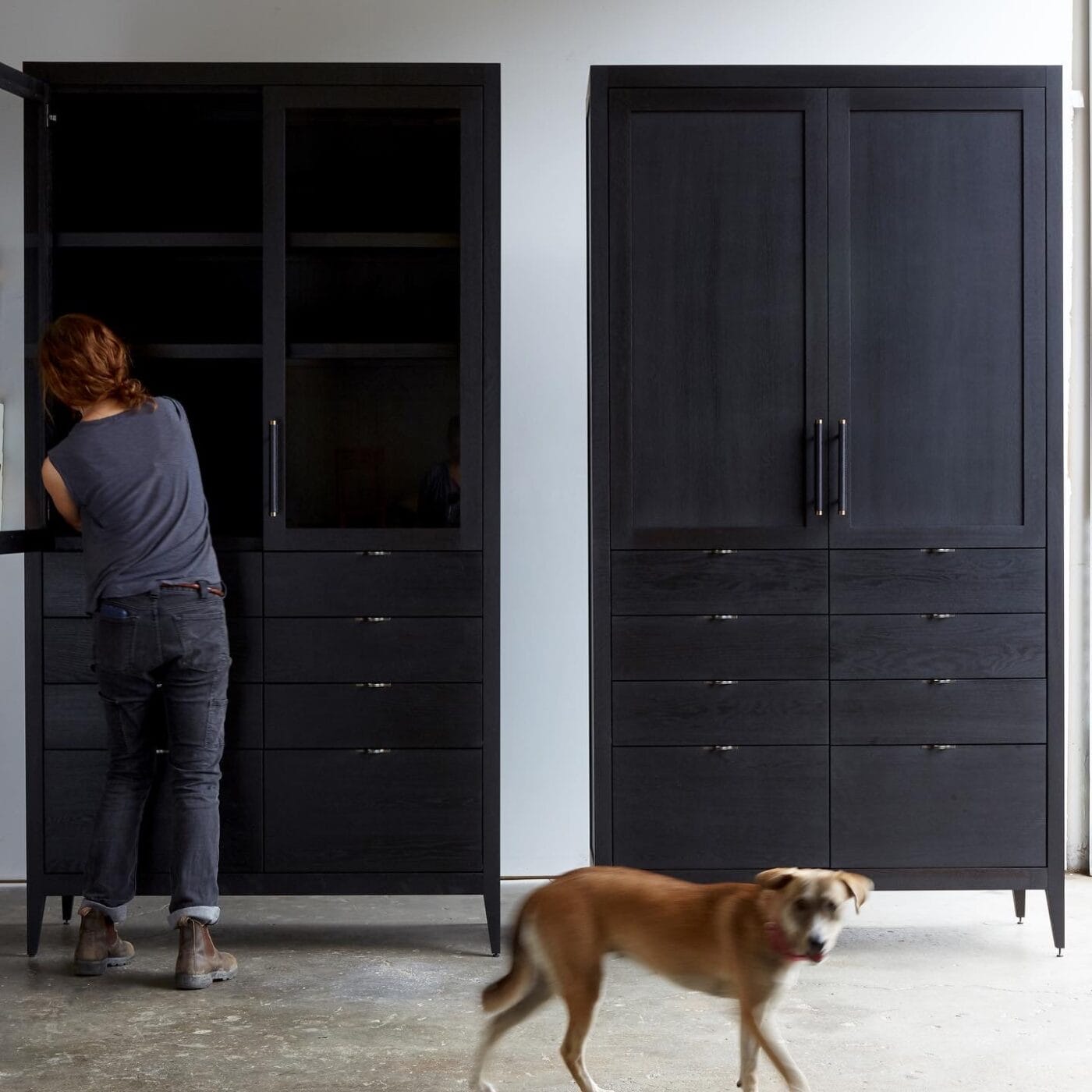 In addition to custom work, New York Heartwoods also retails furniture collections that feature beds, coffee tables, chairs, and more. Apart from private residences and the Kingston Heartwoods studio, other locations where New York Heartwood products can be seen include the headquarters for Etsy, This Old Hudson, The Idea Garden and Sassafrass in Kingston, Eileen Fisher stores around the country, as well as at the upcoming Camille Norment exhibition at Dia: Chelsea.
When she is not working, Offner spends her time walking in forests in the Hudson Valley region. That includes Kingston's urban forest, which she loves for its copper beech trees.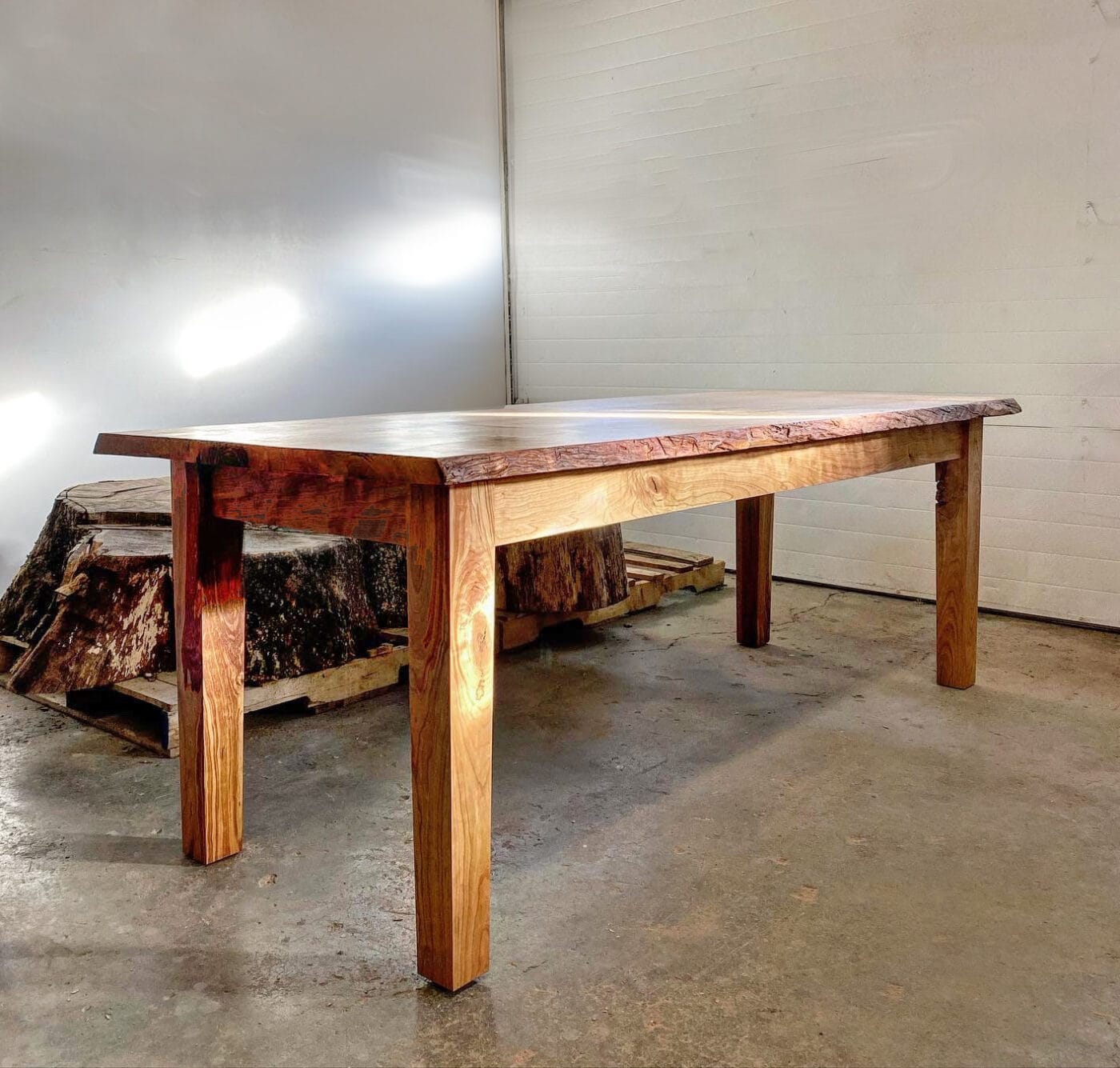 She also regularly visits Kenneth L. Wilson State Park for its tall pine trees, which she calls "spacious, grand, and grounding," along with Shaupeneak Ridge, Onteora Lake, and Sloan Gorge Preserve.
"I'm a creature of habit," she says, "and I love going to the same trails and seeing how they dramatically change and evolve at different times of the year."