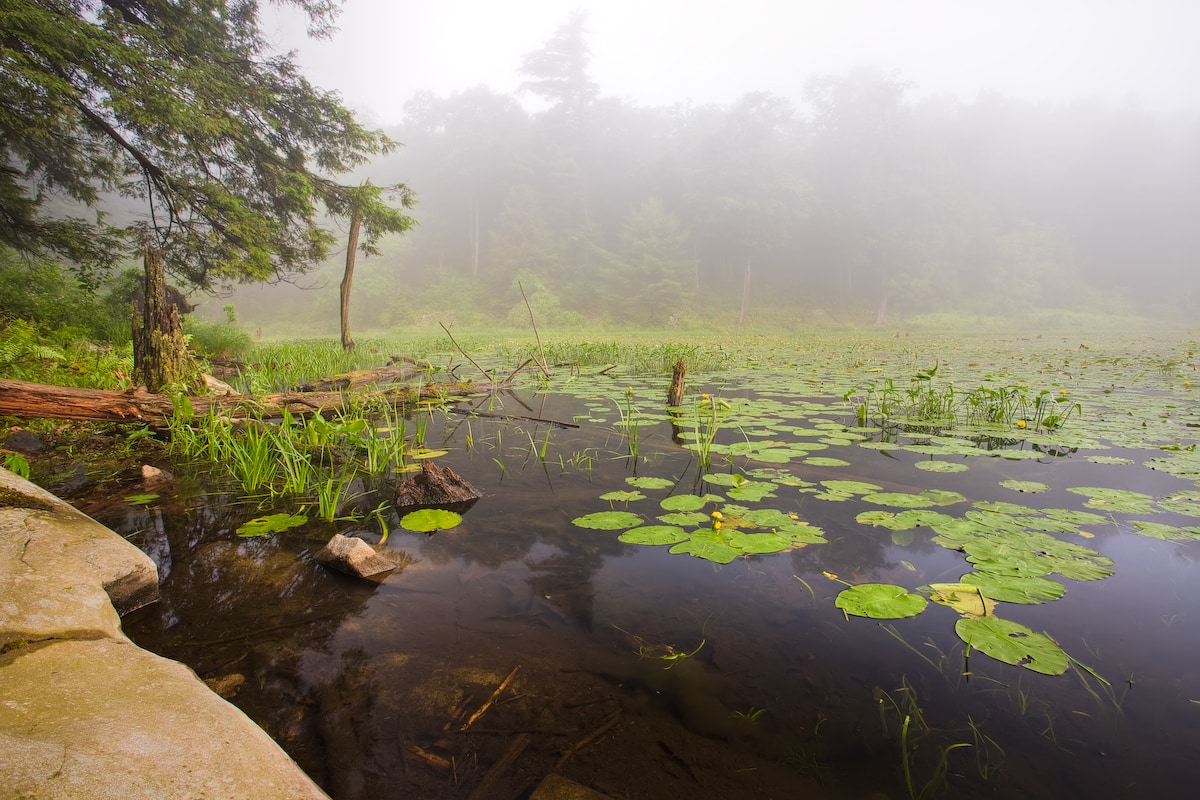 A haven for wildlife and those who love it, whether on bike or foot.
Esopus, Ulster County (936.5 acres) — This preserve offers a cornucopia of treats for nature lovers — wildflower-filled grasslands, woods, a waterfall and pond, stunning rock formations and an abundance of wildlife, including beaver, deer, coyotes and turkeys. Just as impressive are the vistas, stretching to the Hudson River and, once the leaves fall, the Catskill Mountains. This natural splendor, combined with the rugged terrain, makes Shaupeneak Ridge one of the region's prime destinations for mountain biking and trail running. At whatever speed you go, you'll feel amply rewarded.
Shaupeneak Ridge is maintained in cooperation with the New York State Department of Environmental Conservation and the West Esopus Landowners Association.
Free and open year-round, dawn to dusk.
Activities
Dog walking on leash
Fishing
Hiking
Hunting (by permit)
Kayaking & canoeing
Mountain biking
Picnicking
Wildlife watching
X-country skiing & snowshoeing
PLEASE NOTE: Mountain bikers must yield to hikers. Hikers have the right-of-way over mountain bikes.
Featured content and resource list - click pencil to add content
More to explore
John Burroughs Nature Sanctuary in West Park features hiking trails and the renowned writer's rustic cabin. Kingston's historic Rondout District is home to shops, restaurants and the Hudson River Maritime Museum, which offers illuminating exhibits as well as boat trips to the Rondout Lighthouse.