Even many foodies might believe hominy is an exclusively Mexican menu item. Not a chance. In reality, it's a traditional and nutritious way of processing corn that Indigenous peoples have used throughout the Americas for millennia.
Mohawk chef Dave Smoke McCluskey is on a mission to dispel the myths around hominy (and beyond). For more than two years now, McCluskey has produced hominy and other corn items under the labels Corn Mafia and the Lyeing Mohawk. Using as much native and heirloom corn as possible, the longtime chef adapts an age-old process both for fellow Native Americans (he consults for the Catawba Tribe, among others) and for a wider public with growing appreciation for the traditional and nutritional value of corn treated this special way.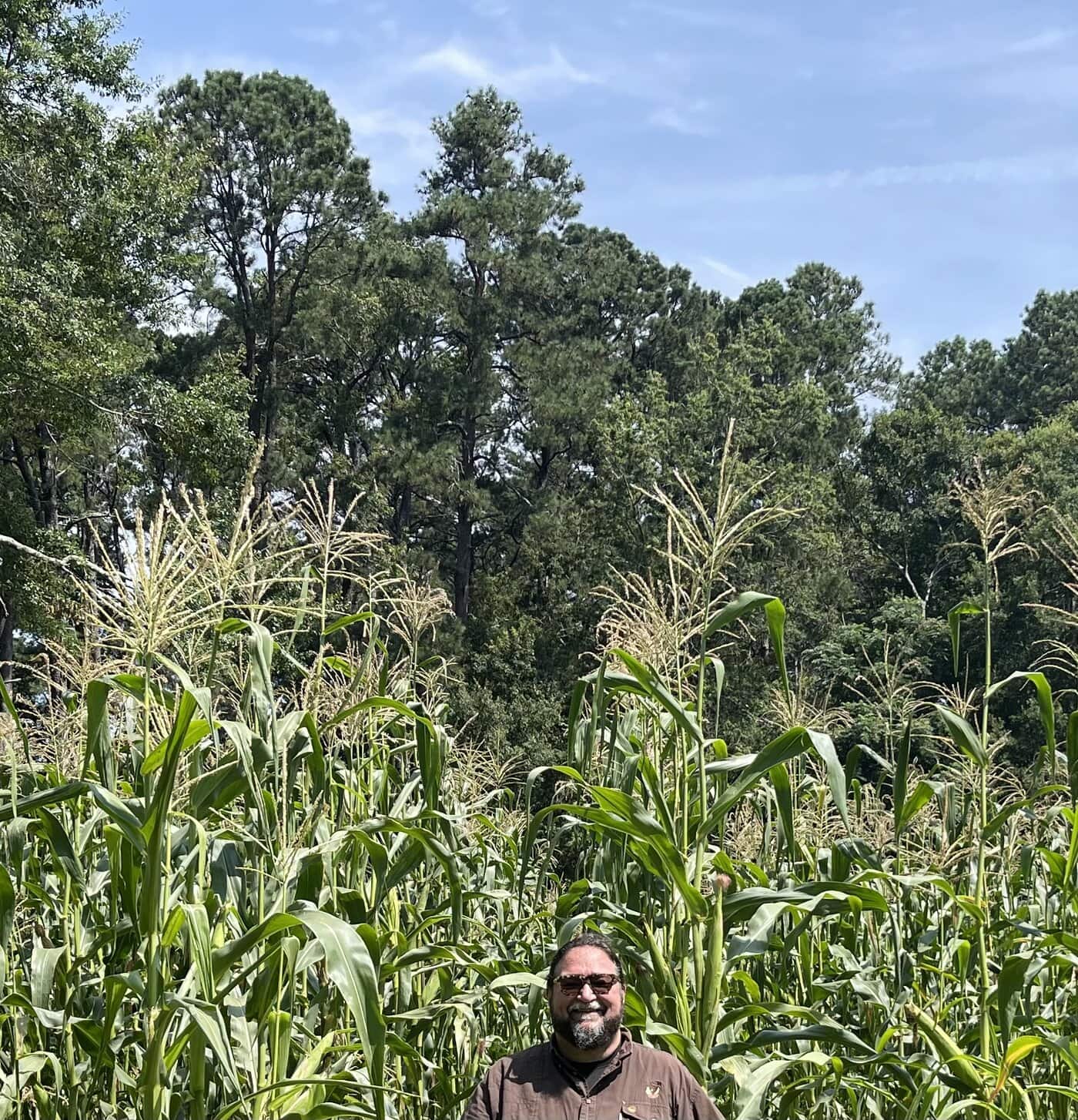 Like beans, squash, and other key foods, corn is native to Oaxaca. McCluskey calls that region of southern Mexico "our own Fertile Crescent." The technique of making hominy traveled north with Indigenous peoples beginning about 3,500 years ago, according to the chef's research.
Making hominy has long involved cooking corn in a caustic solution. In the Northeast, Indigenous tribes like the Lenape often used hardwood ash to make a natural lye to add to water (while in Mexico groups tended to dig calcium hydroxide, or slaked lime, from the ground). The alkaline solution melts the pericarp, the corn's outer husk (the bits that tend to get caught in people's teeth when eating popcorn or corn on the cob). That in turn opens up more of the corn's nutrients to be absorbed.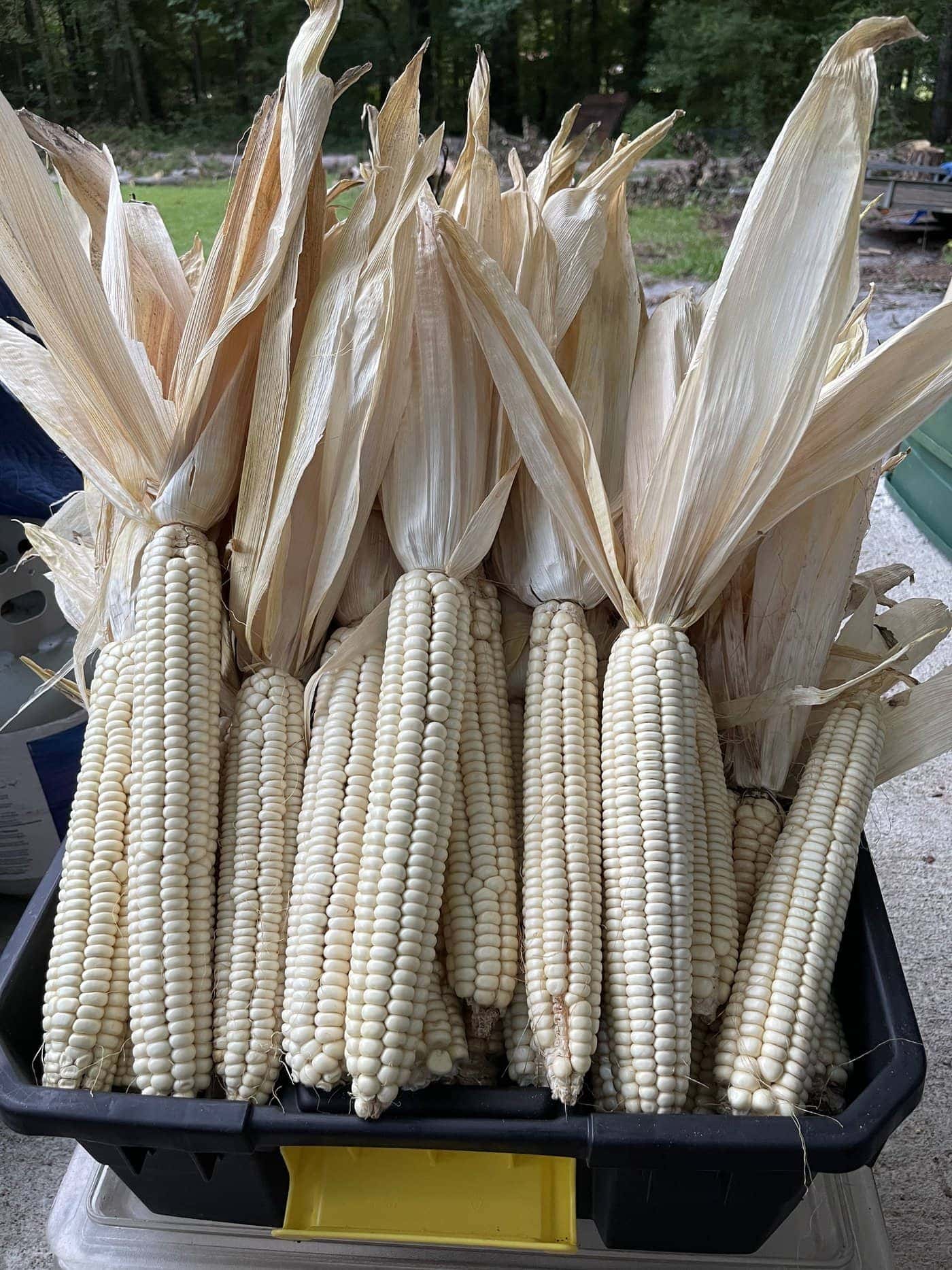 "It unlocks the vitamins and minerals in the corn, including niacin, and makes it more bio-available to our bodies," McCluskey says. "I think hominy is better for us, and I think it has a better flavor than regular cornmeal a lot of the time."
The chef starts by boiling the water and making sure his corn (which he grows himself or purchases from groups like the Eastern Band of Cherokee) is ready. While Mohawk tradition tells him the ash-to-corn ratio should be 1:1, he's found his own balance. McCluskey watches as white corn brightens to a school-bus yellow. He then simmers it for awhile, shuts it off, leaves it covered, and checks it in the morning. He rinses it once or twice and stone-mills it in small batches at a friend's grain mill.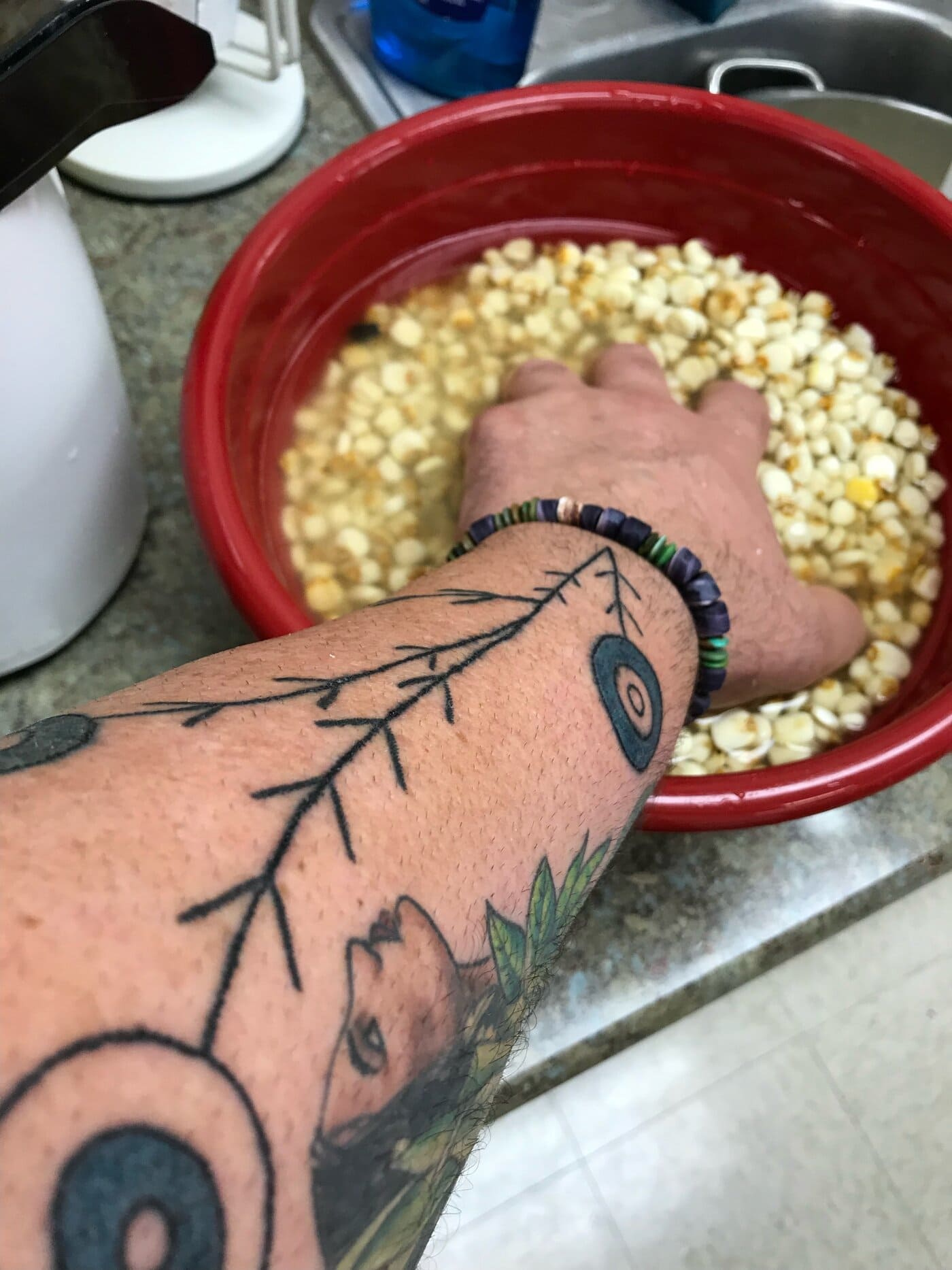 Formally, the process is called nixtamalization. McCluskey calls it "Native science."
"I like to talk about the science of it because I think it allows me to dispel a bit of the dehumanization that Native Americans have gone through over the years," he says. "It allows me to talk about that in a way that's nonthreatening, and allows me to give youth a sense of pride. Here's a process we've been doing for several thousand years."
McCluskey isn't the only one on the case. Several millennia on, this Indigenous foodway is getting fresh appreciation in the Hudson Valley and beyond. The duo behind Wild Hudson Valley, Justin Wexler and Anna Plattner, for instance, held a well-received hominy-making workshop in October to expose more people to the practice.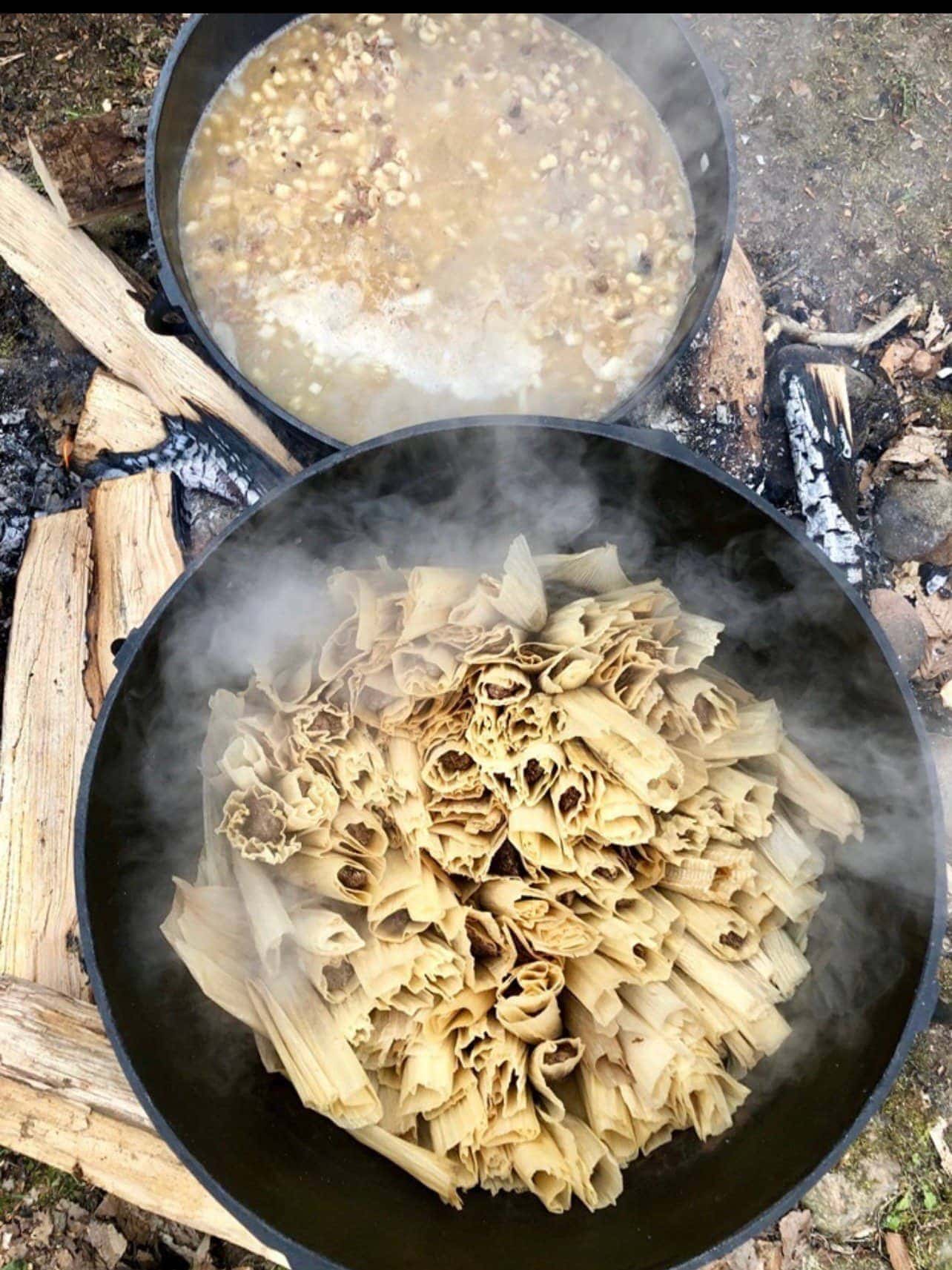 Wexler was first taught how to wash corn in 2015 at the Moraviantown Reserve in Ontario, where Theresa Johnson remembers helping instruct. Johnson is a traditional herbalist and experienced ancestry researcher who works hard to bring fellow Lenape people back on visits to their Hudson Valley homeland. Johnson in turn had learned the tradition from her grandmother starting at age 3, and now makes hominy for her family regularly.
"We used ashes from the hardwood trees. We had a woodstove, so those were available to us all the time," Johnson says. "[My grandmother] washed it outside and strained it. It's a long process — it takes all day. It's something I still do, only I have running water today. I did make myself a basket for that purpose — I make black ash baskets as well."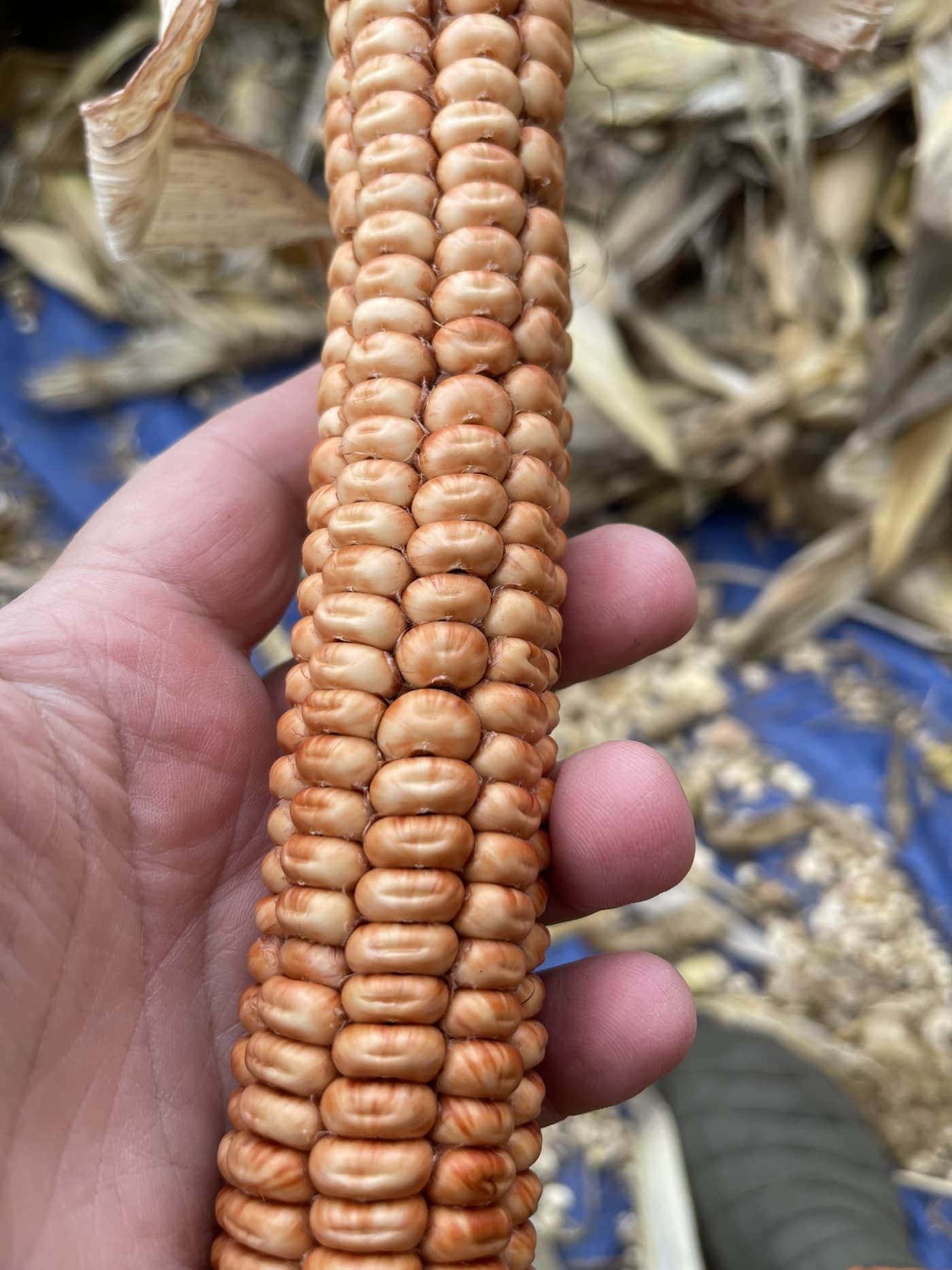 Of the local workshop, Wexler says: "Everybody loved it. It's really magical to see the color transformations. We had them do every step from shelling the ears of corn to winnowing the kernels to get the dried bits of silk and corn cob out to boiling the corn. White corn turns vividly yellow and then orangey-red before it turns back to white. [When the skins slip off the corn], we take it to the stream nearby and wash it."
The alkaline washing solution is extremely corrosive to metal, so Wexler and Plattner now wash the corn in a traditional corn-washing basket given to them by guests from Akwesasne. They hope to do the workshop again annually — but led by Native friends.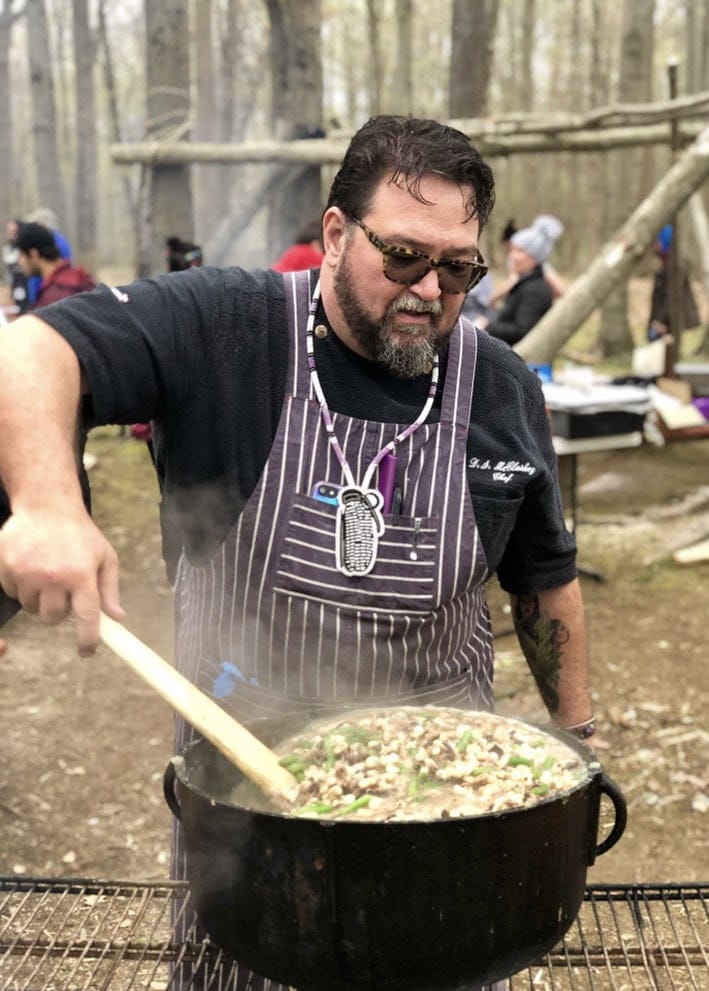 "One thing we've been trying to do is have Lenape and Mohican people come visit their homeland and represent themselves and their culture," Wexler says. "Hopefully next year we'll be co-teaching or giving the space for one of the many expert Native people we know to do it."
So how to use hominy? Here, McCluskey shares a corn soup recipe that is perfect for using fresh produce or any holiday leftovers you might have on hand.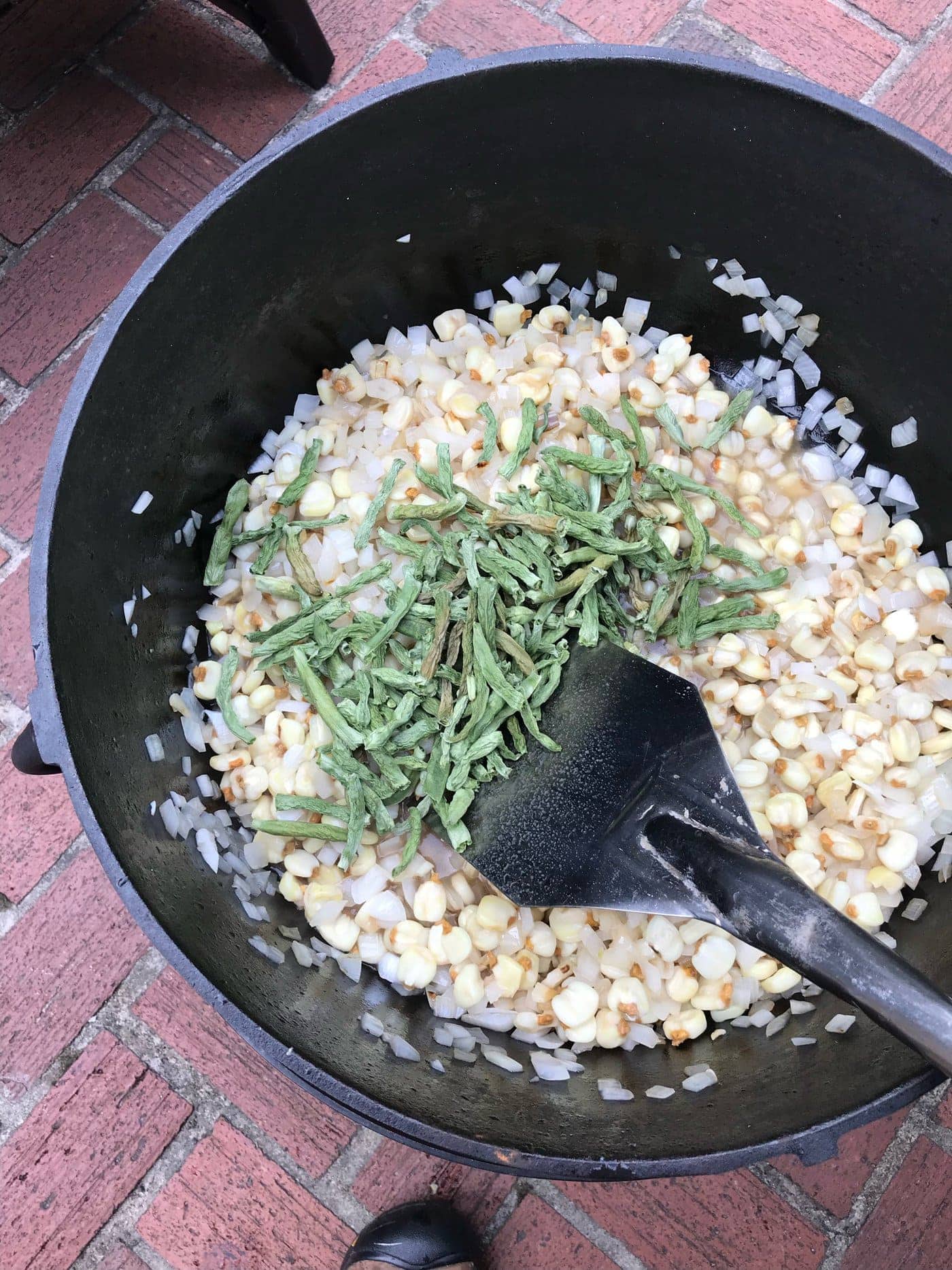 Corn Soup
1 lb. hominy
1 lb. cranberry beans
1 medium potato
1 fresh leek
1 large yellow onion
2 Tbs. corn oil
5-6 oz. bacon, sliced thinly and browned in a separate pan
¼ cup roasted sunflower seeds (optional)
1 handful torn dandelion greens or watercress for garnish (optional)
Instructions:
Soak hominy overnight. Clean leeks and cut into bite-sized pieces. Dice onions to half-inch. Peel and cube potato. Cut greens into bite-sized pieces. Toast sunflower seeds.
In a kettle, add the oil, leeks, onions, potatoes and cook until wilted. Add about a gallon of water, the reserved bacon and its fat, ½ of the sunflower seeds (reserve others) and bring to a boil and simmer for ½ hour.
At the ½ hour mark, add the hominy as well as the cranberry beans, bring to a boil again, add further water if evaporated, and simmer until the corn is about al dente. Remove from heat and adjust seasonings with salt, pepper, and an acid or hot sauce.
Serve soup garnished with the greens and reserved seeds. If desired, add a protein of choice, such as some of that leftover holiday turkey or ham.
Depending on the liquid content, this makes 2-3 gallons of soup. Adjust upwards with more broth if needed.
Lynn Freehill-Maye is managing editor of Scenic Hudson's HV Viewfinder. She is also a Hudson Valley-based sustainability writer whose work has appeared in the New York Times, the Washington Post, Scientific American, Sierra, Civil Eats, CityLab, Modern Farmer, and beyond.