Perhaps more than ever before, the current health crisis has demonstrated the power of nature to provide solace and a respite from stress, while also highlighting the urgency to stop plans that would limit public enjoyment of the region's natural treasures. Permanently safeguarding long-cherished connections to the Hudson River and securing new places for people to walk, fish, launch boats and hunt along its shore are the goals of the new Hudson River Access Plan commissioned by Scenic Hudson.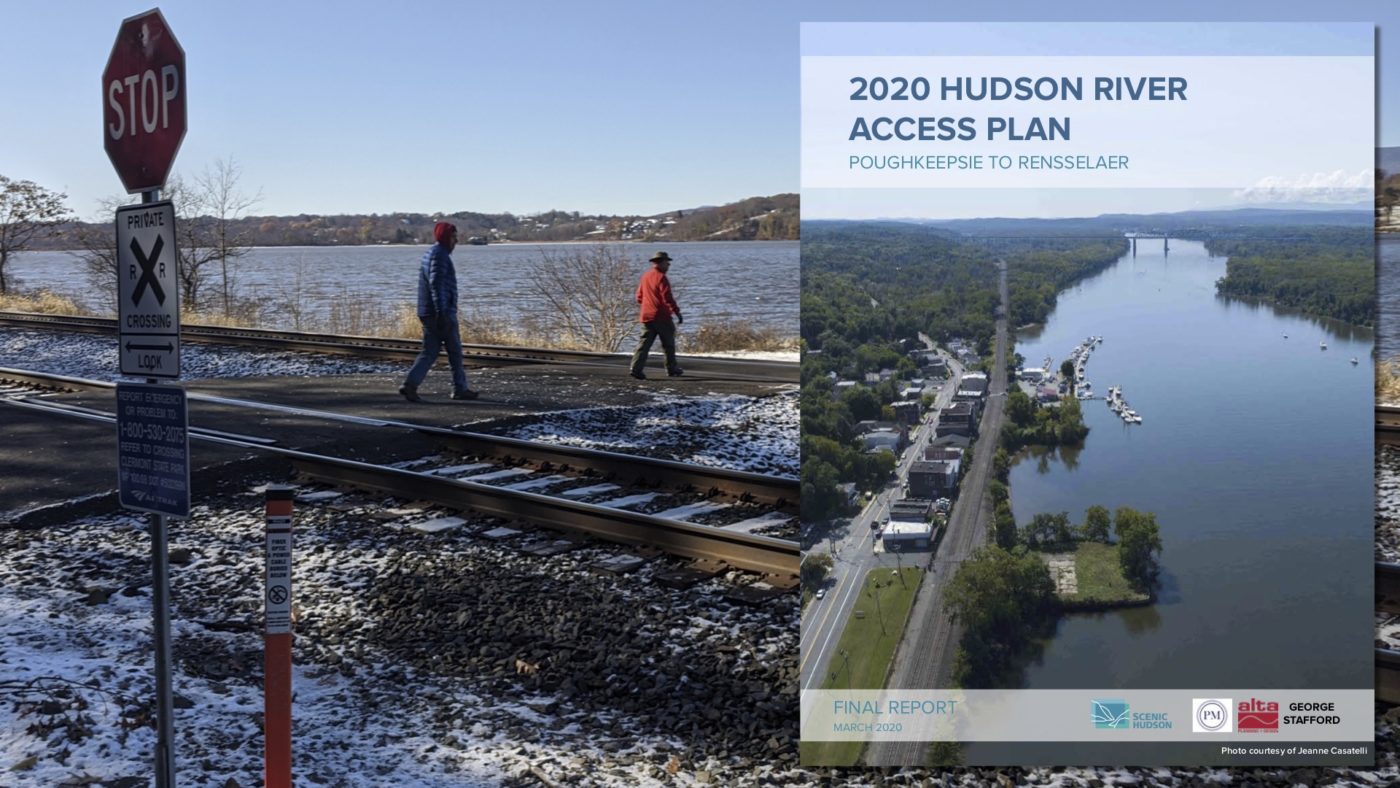 The plan provides perhaps the most comprehensive evaluation ever—and the first undertaken in more than 30 years—of existing public access along the river's rail corridor between Poughkeepsie and Rensselaer. It also suggests locations for new shoreline access and recommends ways to improve crossing the rail lines safely.
By ensuring safe rail travel and continued, safe river access, the Hudson River Access Plan offers a "win-win" alternative to Amtrak's proposal to erect new impasse fencing and locked gates at locations between Rhinecliff (Dutchess County), Stuyvesant (Columbia County) and beyond. In an unprecedented move, last year the leaders of 12 Hudson Valley municipalities that could be impacted by Amtrak's proposal joined Scenic Hudson in signing a letter to the state Department of State urging it to object to the plan to construct eight-foot-tall fencing.
In total, the Hudson River Access Plan documents 64 current and potential future sites for waterfront recreation between Poughkeepsie and Rensselaer. In addition to identifying each location, the plan denotes its size, ownership, amenities and current crossing characteristics, and also suggests potential or desired crossing improvements.
The plan also outlines 11 recommendations, to be completed over the next five years, which would increase public access to the river and enhance rail safety along the corridor. They include amending state laws to require preparation of a comprehensive public access plan, expanding education programs to improve safety along the rail corridor and developing a pilot program to demonstrate technologies that enhanced safer rail crossings.
See this news release for additional details.