Community gardens may seem deeply rooted in New York. After all, the modern version has been around for a good 50 years now. Yet with few funding options, a constant battle for donors, and the difficulty of tethering community gardens to other nonprofits, behind the scenes it's a constant push to keep going — leaving many people who could benefit in limbo.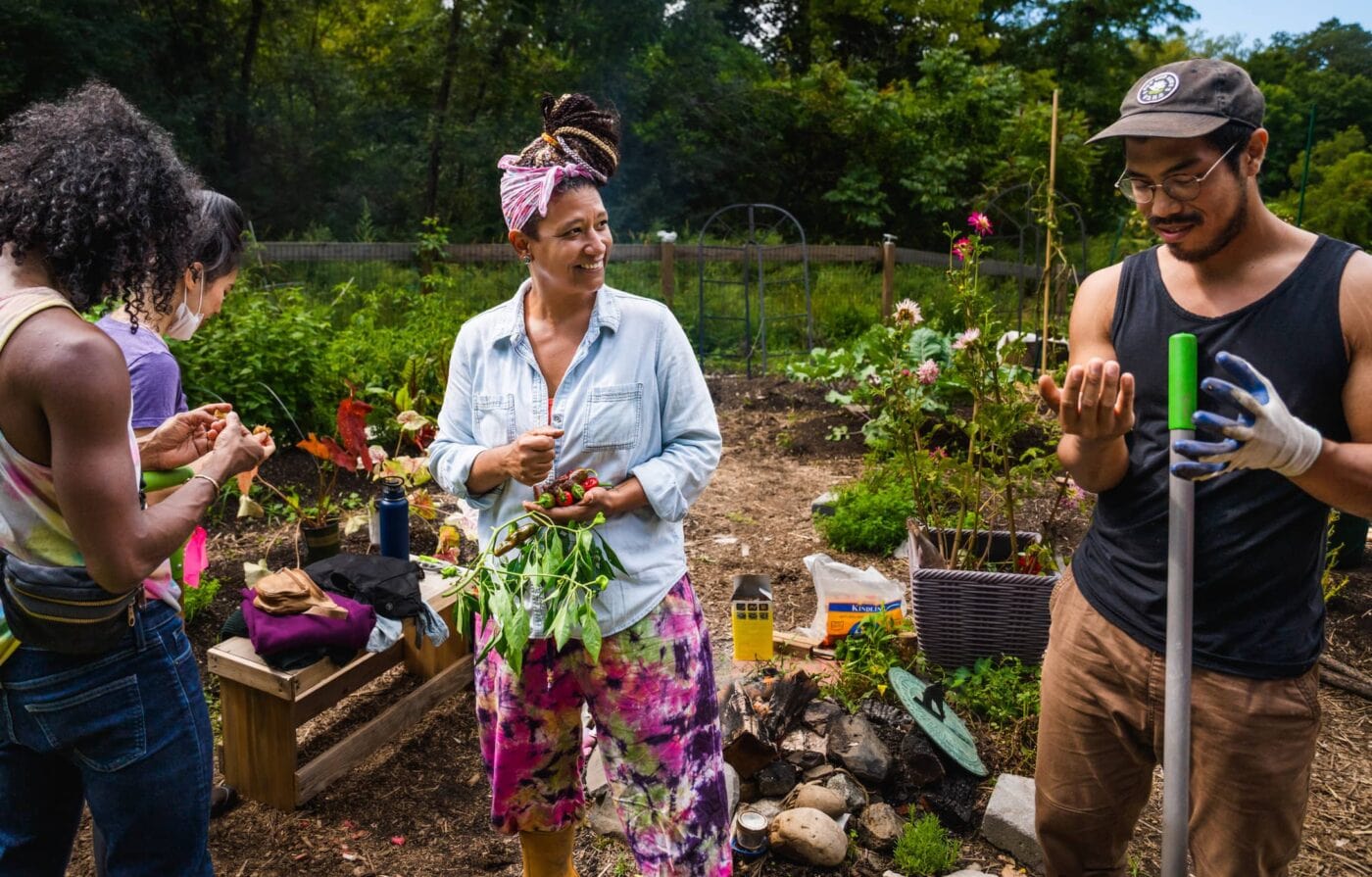 The community garden concept dates back to the late 19th century in the U.S. It got started in urban areas. During the economic recession of the 1890s, the city of Detroit pioneered the concept, according to the Smithsonian. Detroit converted vacant lots into "Pingree's Potato Patches." The program gave unemployed workers seeds, tools, and plots on vacant city lots, plus printed instructions in three languages on how to cultivate gardens.
Cities like Boston and San Francisco followed suit, but most programs faded out when the economy improved at the turn of the 20th century. Flash forward to the 1970s: When New York City fell into a financial decline and citywide bankruptcy then, urban blight and abandoned lots and buildings followed.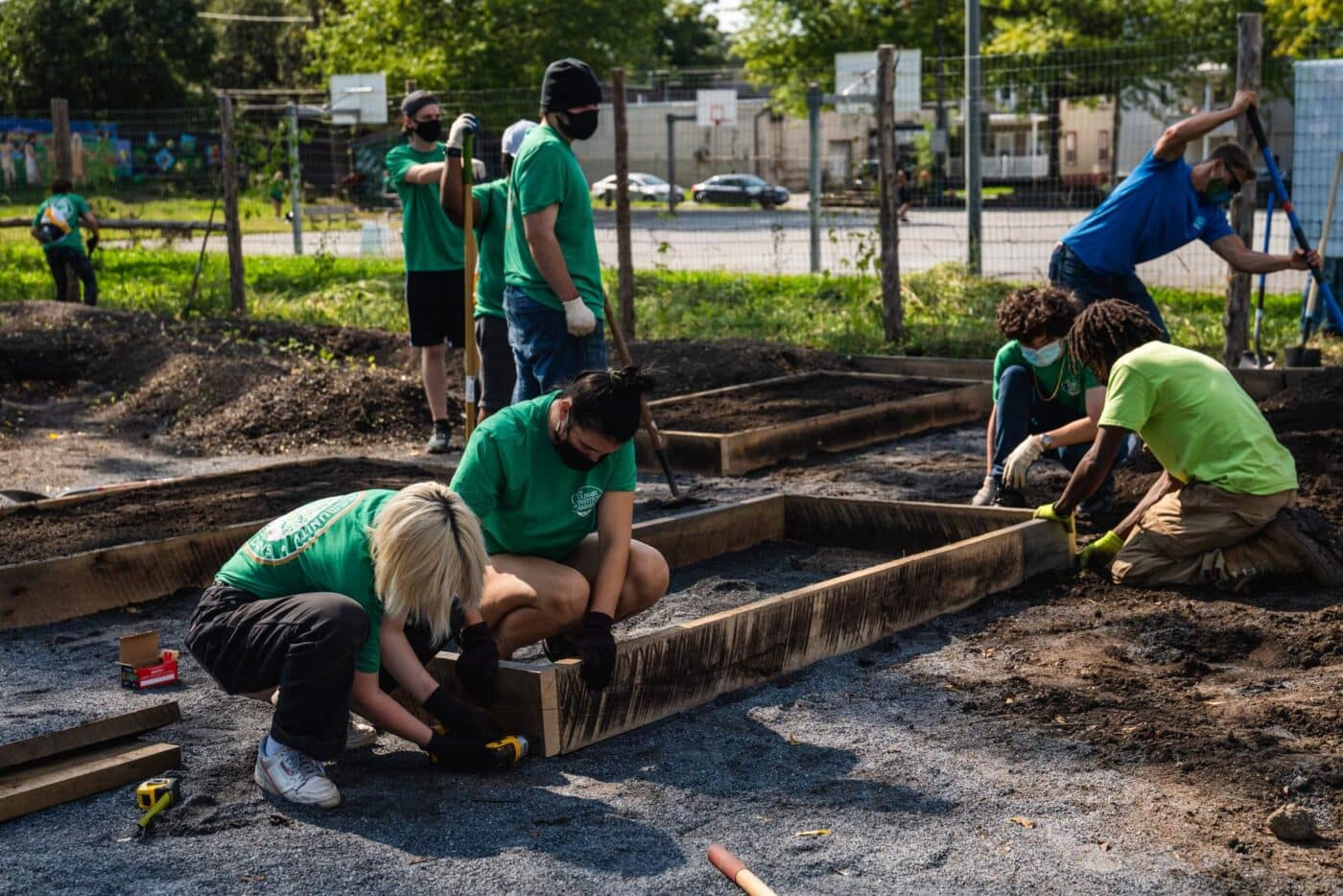 So in 1973, volunteer gardeners formed an environmental group, the Green Guerillas, who threw "seed bombs" into the deserted lots and ran workshops to educate and encourage people to grow their own fresh produce. This community-inspiring grassroots program gave birth to the first modern-day community gardens.
Soon after, the Green Thumb Program was created, leasing NYC-owned property to community residents for gardening. But everything changed in 1995, when leases were abolished and only temporary licenses were granted, leaving growing spaces vulnerable for developers to buy and take over the land.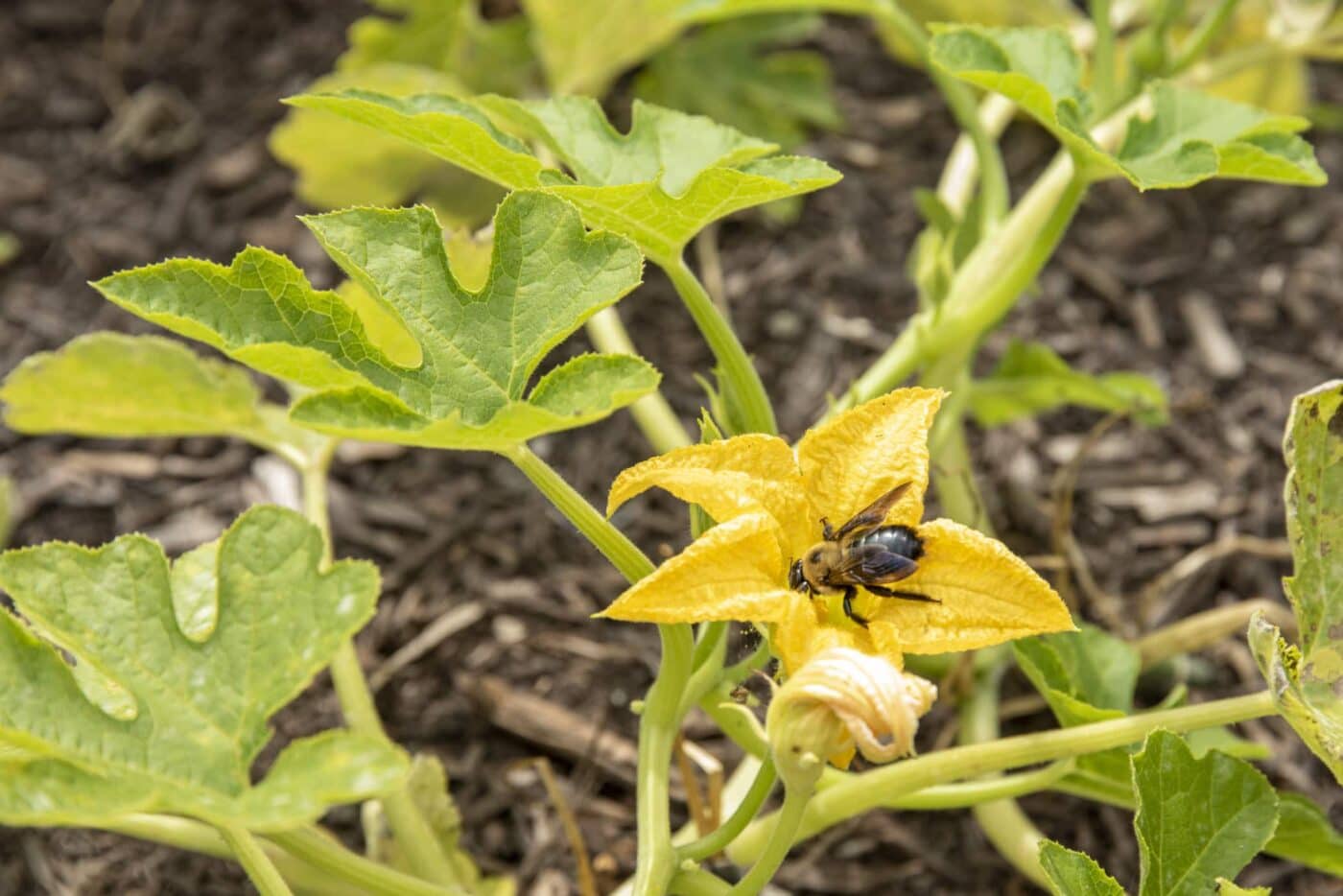 New York's then-Attorney General, Elliot Spitzer, tried to preserve some gardens in 2002, but many were earmarked for development. Despite this bumpy road to success, community gardens have continued to expand nationally, if very slowly.
Today, community gardens have expanded far beyond the biggest cities, with 450 across New York State. They now pepper the Hudson Valley, including the Pershing Avenue Community Garden and Neighborhood Farm in Poughkeepsie and the Sanctuary and Healing Gardens at Crystal Lake in Newburgh, whose creation were spearheaded by Scenic Hudson along with other partners to provide neighborhood residents with access to fresh food. In its first year of operation in 2022, the Poughkeepsie farm alone supplied 500 pounds of fresh fruits and vegetables free of charge to nearby families.
Despite the obvious health and social benefits community gardens like these provide, getting funding to sustain and grow them is often tough.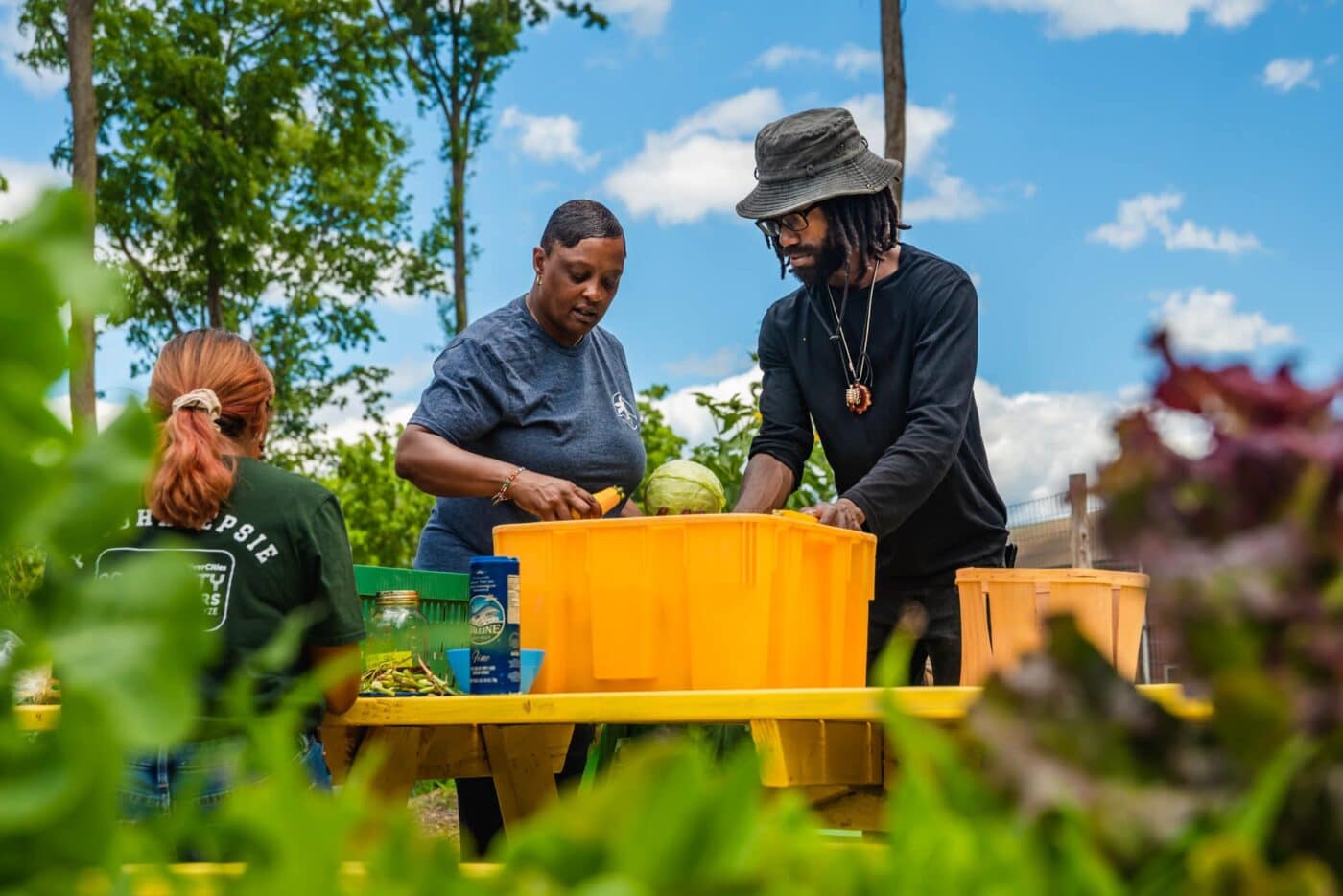 Karen Washington, a community garden advocate from the Bronx, has witnessed the evolution of public and donor attitudes toward community gardens over the decades as they've fought for recognition and support. Community gardening is most essential in areas with limited access to fresh produce, Washington says, but funding roadblocks have never really eased. "In the '80s, community gardens were unrecognized and only identified by parking lot numbers," she says. "Even if a grant was obtained, banks had nowhere to send the check."
Beginning with the long, hard, and often overwhelming grant application process, securing funding for community gardens remains a challenge today, Washington says. It is particularly difficult for People of Color living in food-insecure communities, where some don't have computer access, so Washington is currently focusing her efforts on finding resources to teach people about the process.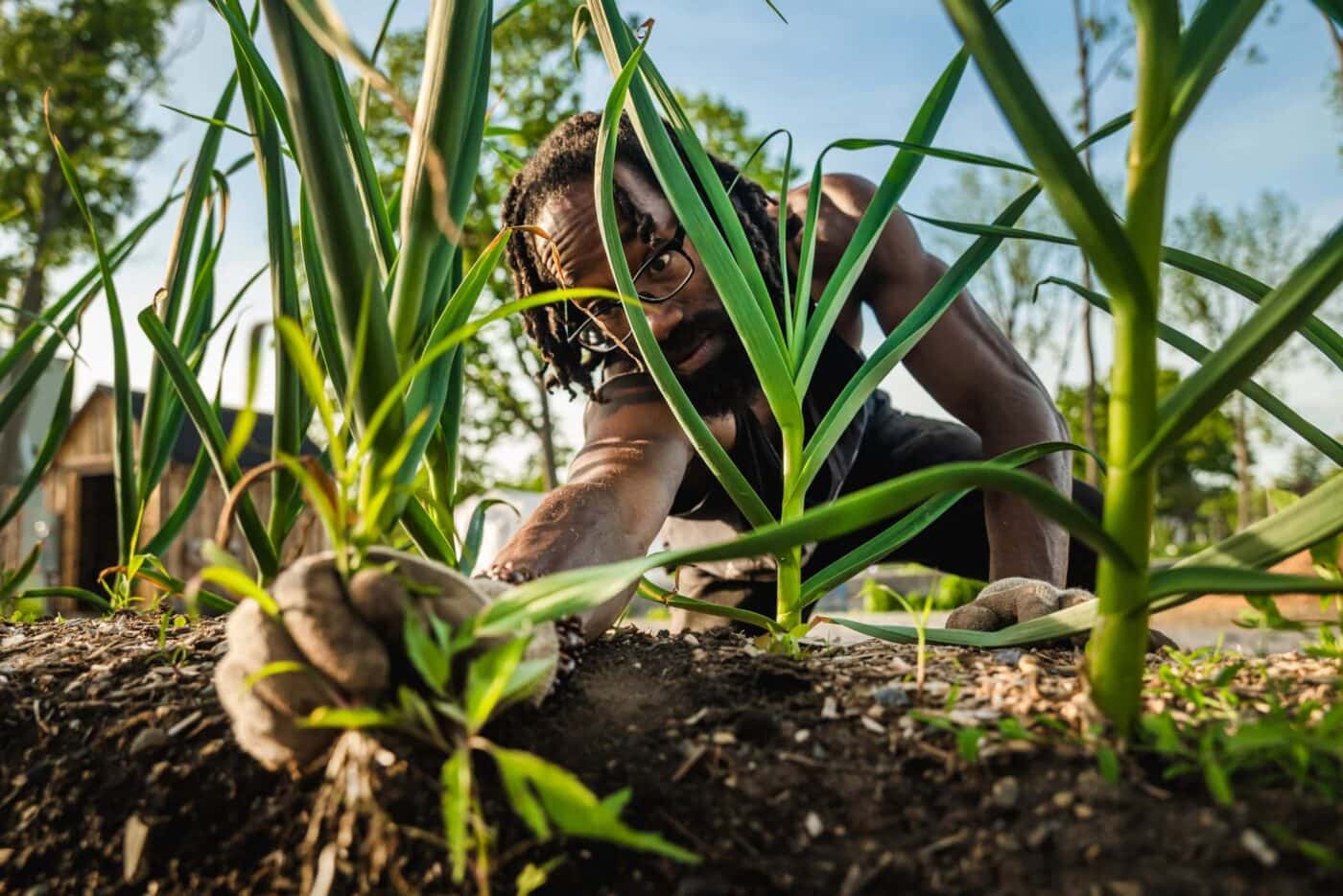 Additionally, she says, it's important that when partnering with a nonprofit, there is clear communication and an agreement on the allocation of funds towards the community gardens. "I want to empower the people who want to start these gardens and continue to increase access to fresh produce," she says.
Since 2015, Jason Angell and Jocelyn Apicello of the Ecological Citizens Project have been active in the community garden scene in the Hudson Valley, advocating for more efficient funding methods. Their first garden in Peekskill was launched on Angell's family land. However, as the pandemic hit in 2020, they recognized a growing need for affordable, accessible produce in neighboring communities.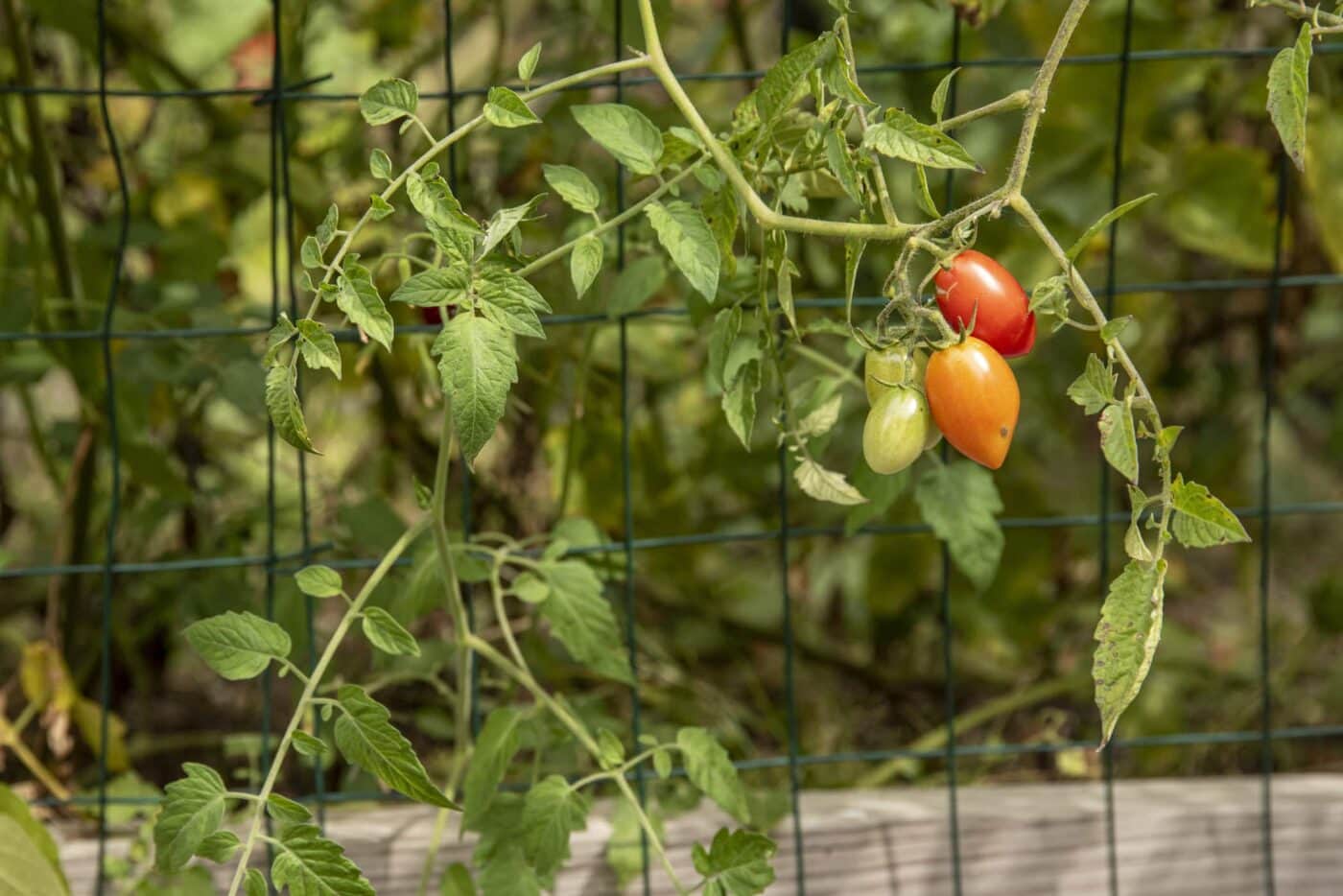 Lack of capital prevented them from purchasing land, but the duo found a creative solution. Rather than seeking plots of unused land to buy with donor funds, they looked for land already being used and funded as a public space by the state.
"We worked with cities to identify urban growing spaces and pitched the idea of turning a piece of existing parkland into a garden to the mayor and common council," Apicello says.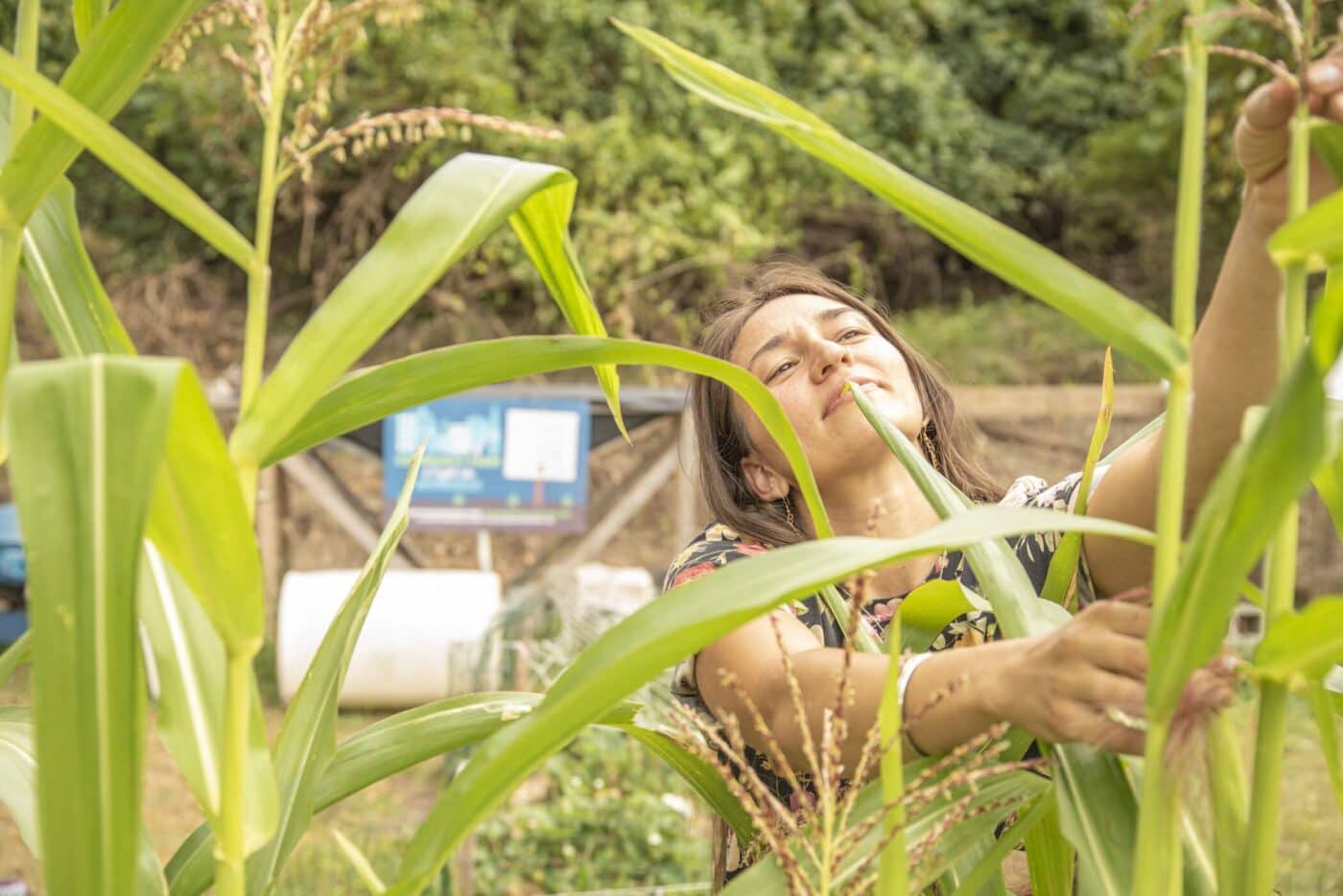 In doing this, Angell and Apicello have redefined community gardens as "public food gardens," where fresh produce is free for anyone to harvest. "Community gardens should be seen as integral neighborhood infrastructure, rather than relying solely on private funding," Angell says. And thanks to their efforts with local government, they secured New York State funds to repurpose existing parkland into these growing spaces for the community.
But it isn't always easy shifting public land to growing spaces, and they still run into challenges acquiring new lots. The two often compete with developers who'd rather use lots for things like condo development. "There is always a challenge of making a decision of what the best use of land is for and of where your values are," Apicello says.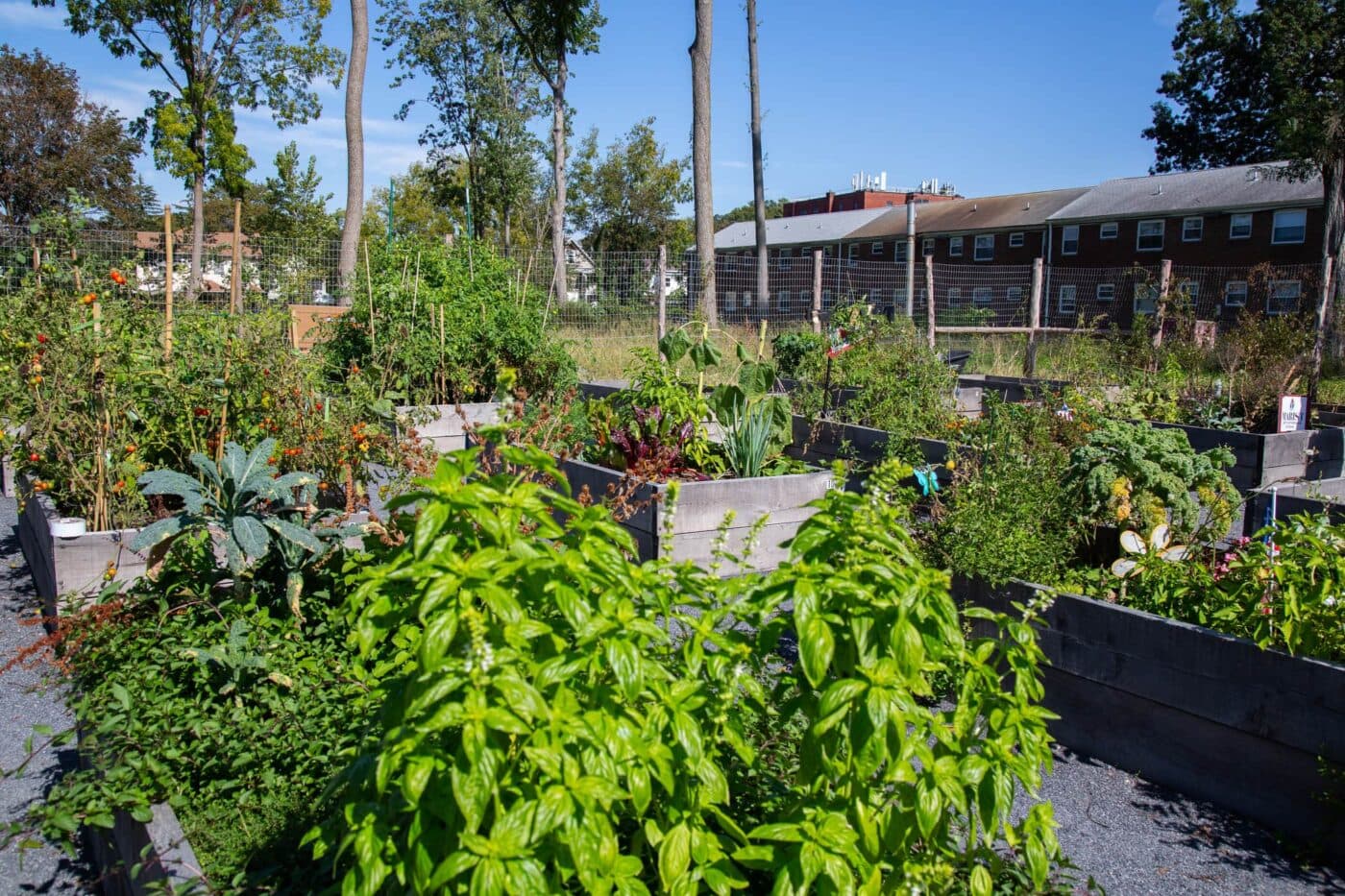 Despite the challenges, they have successfully established public food gardens in other towns in the Hudson Valley, including the Sanctuary Healing Farm and Garden in Newburgh (which was developed in collaboration with the City of Newburgh and Scenic Hudson), and the Pershing Avenue Neighborhood Farm + Gardens in Poughkeepsie (which was developed in collaboration with the City of Poughkeepsie, Glynwood Center for Regional Food and Farming, Nubian Directions, Poughkeepsie Farm Project, and Scenic Hudson). Today, Pershing Farm is sustained by a partnership between Glynwood and Scenic Hudson.
Over the past couple of years, Angell and Apicello have developed an education program to train people in farming and caretaking of these open community gardens, with the goal of creating jobs. Securing funds is challenging enough, but once there is a flourishing garden filled with fresh produce, the upkeep is another big challenge.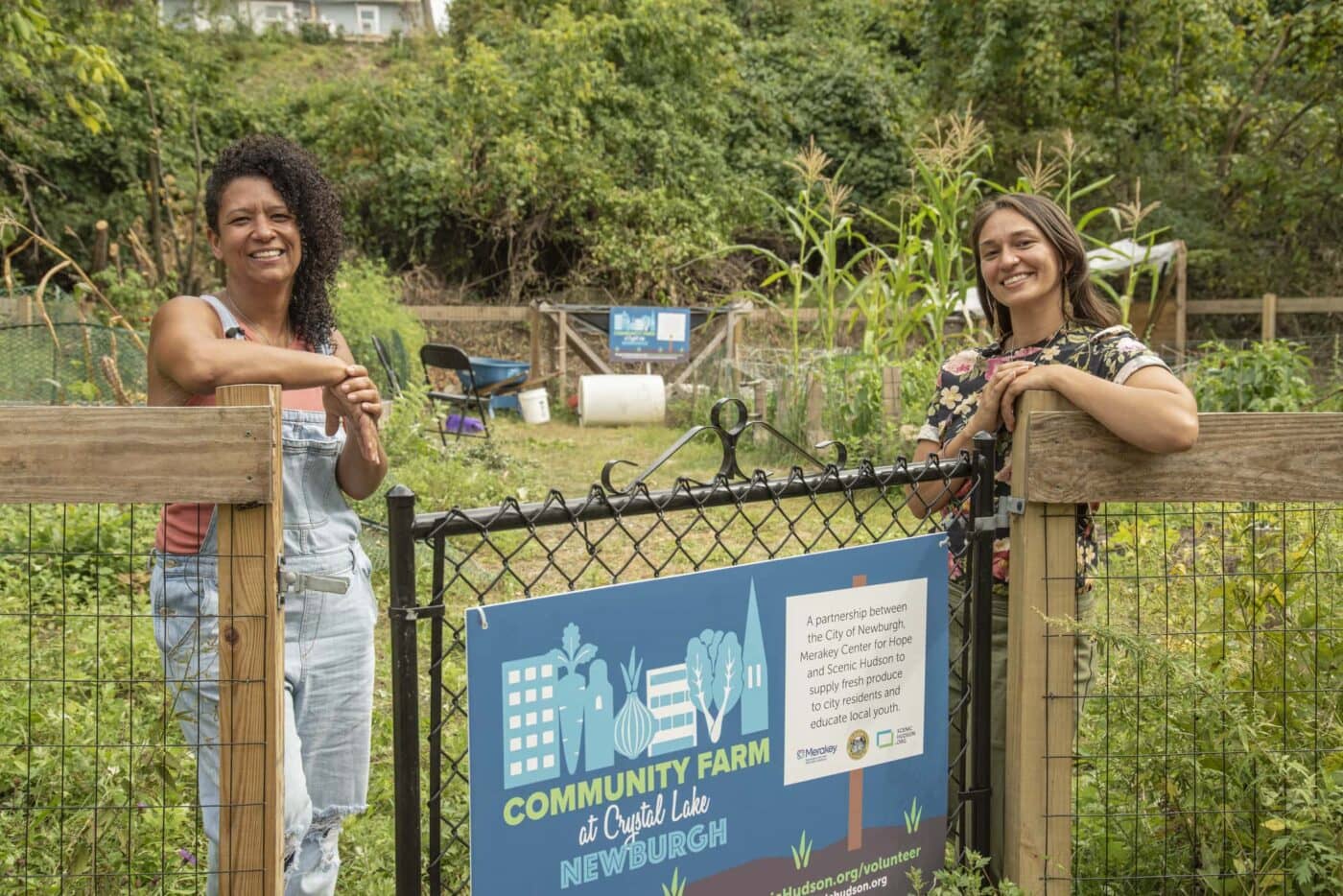 "Although there is an abundance of volunteers who are passionate about taking care of the gardens, the work is year-round and can be demanding to upkeep a plot of land that is in constant use," Apicello says. Their hope is to direct any future funding towards salaries for full-time farmers and garden caretakers. It'll be a while before these jobs are normalized and funded, but the team at the Ecological Citizens Project remains vigilant. "There need to be more urban farming jobs if this movement is going to continue expanding," Angell says.
Despite the ongoing challenges of expanding and funding community gardens in New York, advocates say the future looks bright green. As Karen Washington says, "We're out here doing the work, and we're finally seeing urban agriculture being taken seriously."
Kat Merry holds a master's degree in science and spends weekends exploring new hiking trails in the Hudson Valley with her husband and dog. Based in Beacon, she writes for local news publications such as the River, the Highlands Current and MainStreetBeacon.com.