The region we call the Hudson Valley has a deep Indigenous heritage. Early Native American inhabitants of the valley — often referred to as the Lenape Tribe to the south and the Mohican Tribe to the north — are both related to the continent-spanning Algonquin Nation. (Another often-referenced regional group, the Munsee, are a branch of the Lenape.) Both early groups cared for and benefited from the valley's then much older-growth forests and fertile soils before being decimated and scattered by colonization.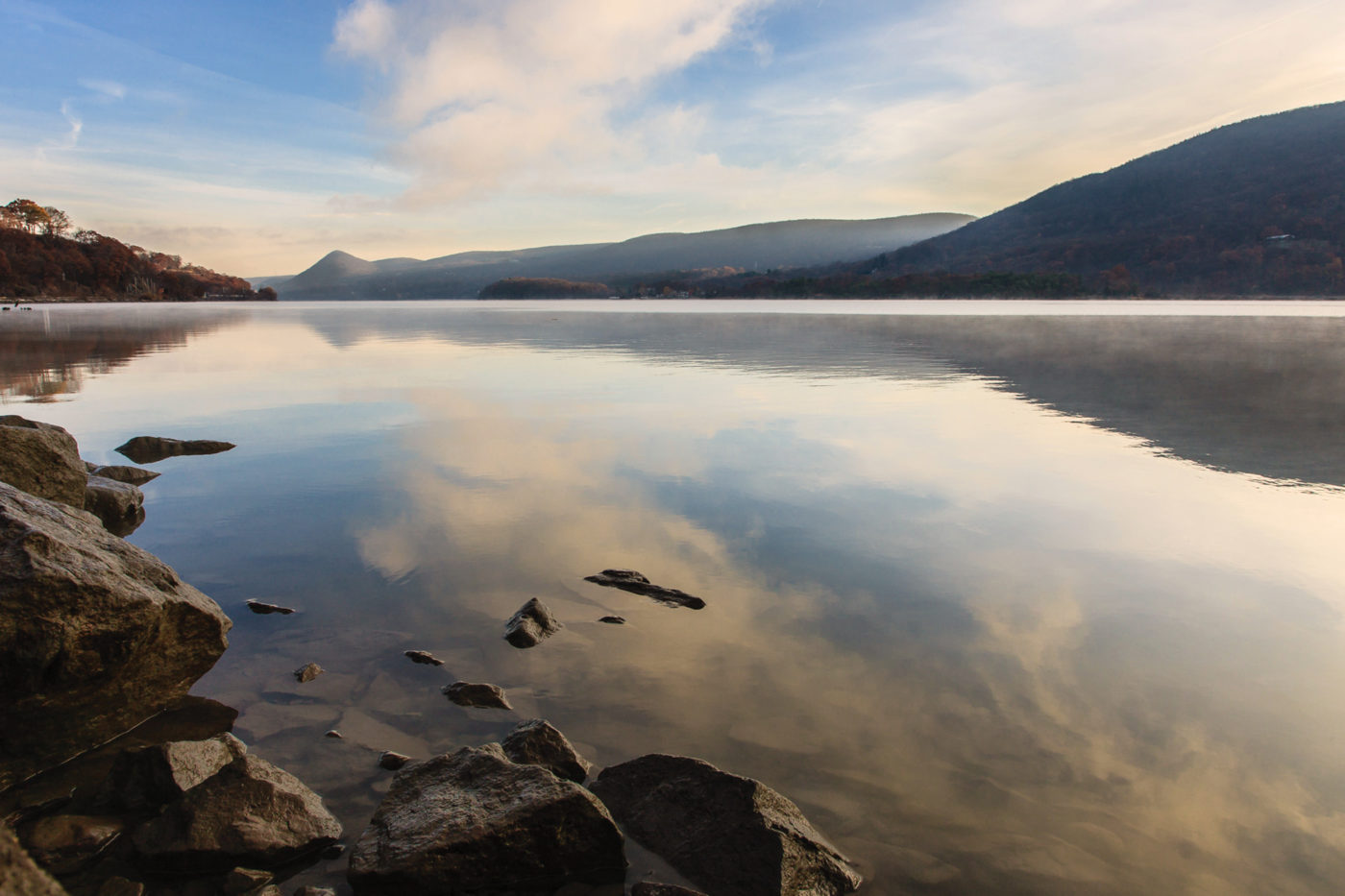 Lenape and Mohican ancestors lived rich, complex lives that varied by season. They farmed, trapped, fished and hunted for a tremendous variety of food, tapping maples, smoking fish and drying berries for later use. Winter was considered a domestic time. People prepared for the active warmer months by weaving baskets, shaping pottery, repairing hunting gear and making clothing. They also told stories. Those stories taught listeners about everything from the stars to how to live peacefully with their extended families.
Today a number of descendants of the original Indigenous nations live in the Hudson Valley. Some Lenape groups also inhabit territories in places like Connecticut, New Jersey, Pennsylvania and Delaware, while other descendants reside at greater distances.
How much do you already know about native customs of living in harmony with the Hudson Valley's land, and about the meaningful place names that have been handed down and are still used today? Share and deepen your knowledge of Indigenous heritage with this quiz.
Lynn Freehill-Maye is managing editor of Scenic Hudson's HV Viewfinder. She is also a Hudson Valley-based sustainability writer whose work has appeared in the New York Times, the Washington Post, Scientific American, Sierra, Civil Eats, CityLab, Modern Farmer and beyond.