Most people in the Hudson Valley are familiar with the birds they see at feeders and in their backyards. From common house sparrows that visit feeders year-round, to summer residents like ruby-throated hummingbirds and house wrens, it may seem like you're seeing the entire array of birds that the Hudson Valley has to offer by just looking out your back door. So why venture beyond your front gate to go birding in the wild?
To experience the full diversity of birds and other wildlife in the Hudson Valley, you must venture beyond your yard into different habitats, and wildlife preserves are the perfect places to go.
Discover Unusual Birds at Wildlife Preserves
Wildlife preserves are more than just lovely places to visit on a summer afternoon. They're coveted destinations for bird and nature lovers.
Preserves provide protected habitats for native bird populations in jeopardy from a variety of threats, including industrial farming, climate change, collisions with man-made objects and domestic cats.
So while you're likely to see a dozen or so species of birds in your yard, the habitat diversity of wildlife preserves offers you the opportunity to see many more species of birds than you're accustomed to seeing at your feeders.
Did you know there are more than 200 species of bird that breed in the Hudson Valley and even more that migrate to and from the area in spring and fall?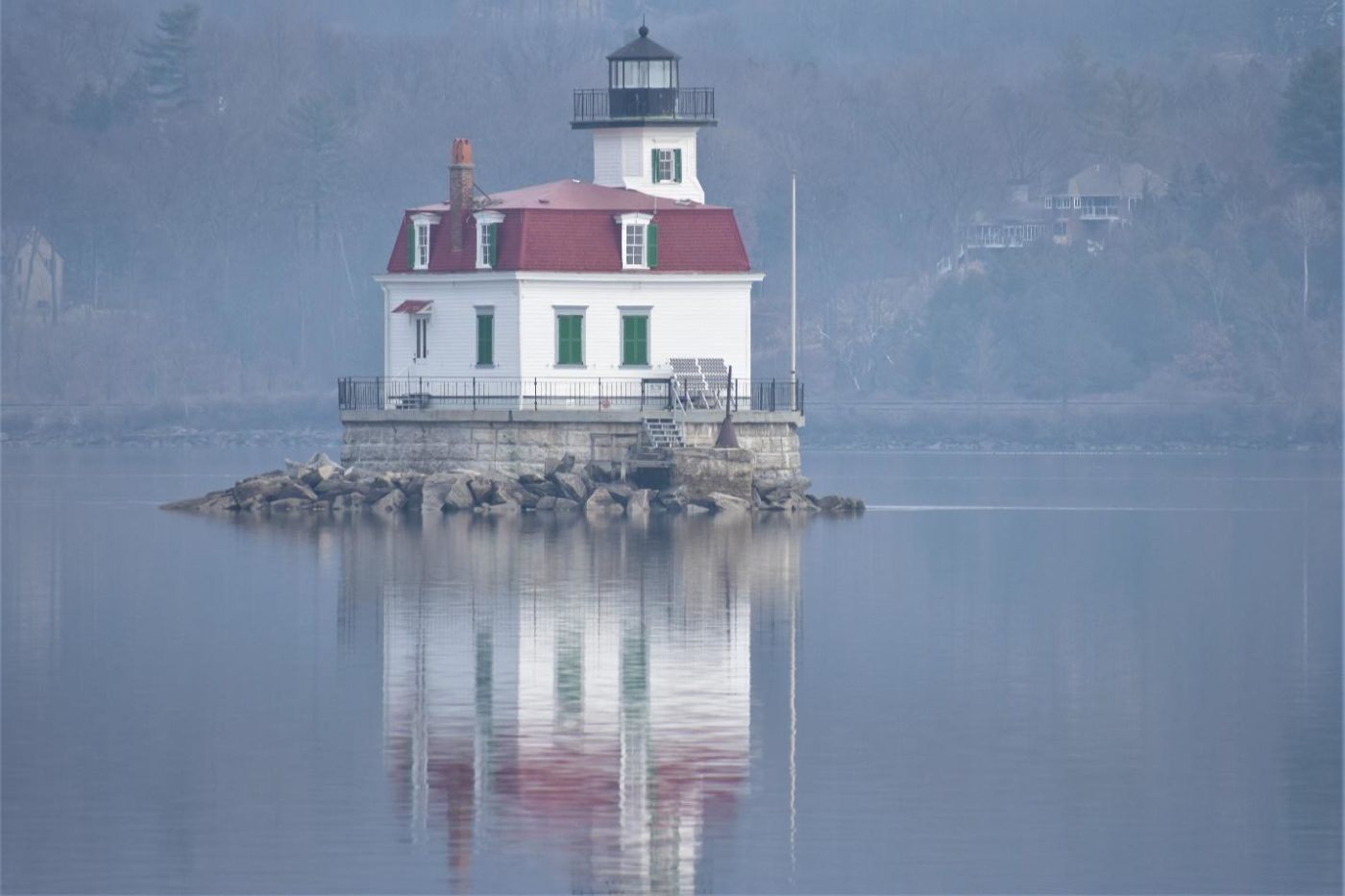 Wildlife preserves like Scenic Hudson's Esopus Meadows Preserve, High Banks Preserve and Black Creek Preserve are important natural spaces for the migrating, breeding and wintering birds in our area. Each preserve has its own unique geographic features and habitat, thus attracting birds you're unlikely to see in your backyard.
A Special Guest Visits Espous Meadows Preserve
Esopus Meadows Preserve exemplifies the richness that nature preserves offer residents of the Hudson Valley. Located in the Town of Esopus on River Road, Esopus Meadows hosts one of the largest tidal flats in the Hudson River Estuary.
Birders enjoy visiting Esopus Meadows Preserve for several reasons. First, the preserve's main trail and viewing area hug the Hudson River, making it fairly easy to spot waterfowl and hunting raptors like bald eagle and osprey (both species hunt for fish in the Hudson River). Due to its biodiversity, Esopus Meadows attracts rare and uncommon birds like the red-headed woodpecker.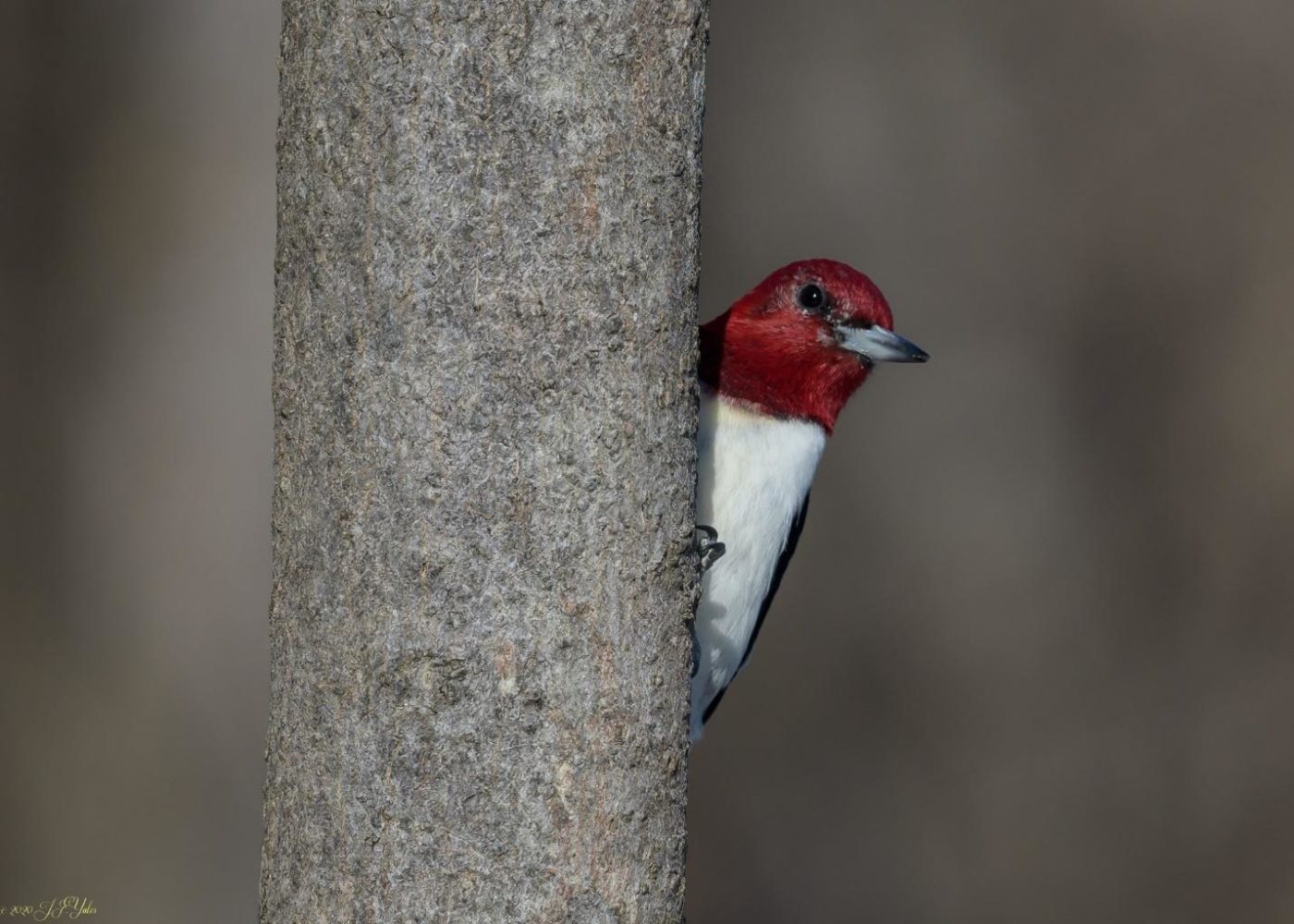 In January 2020, local birders excitedly shared photos of a red-headed woodpecker spotted at Esopus Meadows. A species relatively new to our area, it has a vibrant red head with bold black and white markings on its body.
Throughout the months of January and February, bird photographers aimed their cameras high up into the trees near the preserve's parking lot, hoping to get a shot of one of these beauties.
Beyond the red-headed woodpecker, Esopus Meadows Preserve offers glimpses of different birds throughout the year, with mid-March through early November providing the widest variety.
If you're patient, you're likely to spot numerous species of warblers — tiny, colorful passerines — visiting the region in April and May as they pass through. Their bright spring colors usher in the new season, but you'll have to look closely as they stay within the forest canopy or hide inside patches of shrubbery along the trails. They also move quickly and are easy to mistake for more common birds like the house wren or goldfinch.
Great blue herons start appearing on and around the river in late April and early May. These large wading birds have blue-grey feathers and hunt for fish by standing, Zen-like, in shallow water. The wooded trails boast their own exciting variety of birds, including cedar waxwings, several types of woodpeckers and Eastern kingbirds that perch at the forest's edge and high atop trees.
Esopus Meadows Preserve's habitat variety provides a lot of viewing opportunities. You can sit at the water's edge and watch shore birds and raptors, stroll along a well-worn trail, or venture into slightly more rugged terrain to seek out birds like that stick to the woods, perched high up on tree trunks or in the forest canopy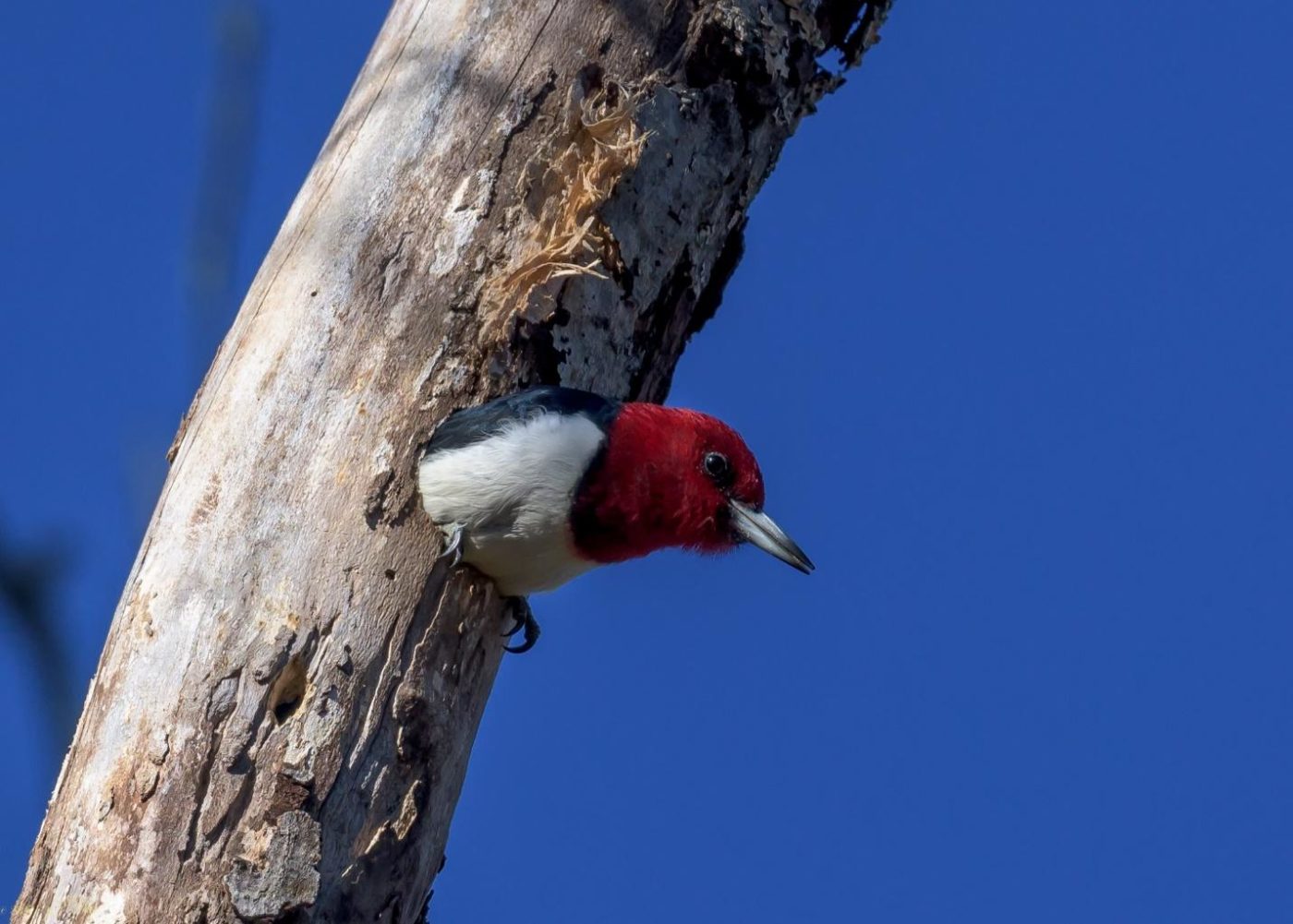 Getting Started With Birding
What you'll need: To start checking new birds off your list, you'll need a set of binoculars and a good birding app or book. A helpful app for both new and seasoned birders is The Cornell Lab's Merlin App, which pinpoints birds by region and provides ID info (e.g., color, size, habit), sample sounds/songs, and a migration map for each bird.
Where to look: Spotting birds takes some practice, but a good rule of thumb is to linger at the edges of a trail and listen. Then observe low tree branches and shrubs at the edges of the river and trail because this is where warblers and smaller birds such as flycatchers perch. It's more difficult to spot birds once you're on a trail in the woods, but there you can listen for birdsong and calls and stay as silent as possible.
Use your senses: Since you tend to hear birds before you see them, it pays to spend time studying what types of birds visit specific spots and familiarize yourself with their calls and songs. Many local birding organizations, such as the John Burroughs Natural History Society, offer bird walks and birding events hosted by an expert, a great way to have someone help you learn how to identify birds by sound. The flash of an owl's wings out of the corner of your eye as it glides through the trees can help you spot one of these beautiful raptors. The scent of marshland and the sound of peepers is an opportunity to scout for great blue herons and snowy egrets. Dead trees and logs attract a variety of woodpeckers and other bug-eating birds, and you may hear them pecking away.
Head out to a wildlife preserve: Wildlife preserves provide an accessible way to get out of your backyard and take birdwatching to the next level while providing much-needed habitats for many year-round and migratory birds here in the Hudson Valley. Most of the nature preserves and wildlife sanctuaries in the Hudson Valley contain a variety of trails and viewing stations for people of all fitness and ability levels to enjoy.
Jacqueline Dooley is a freelance writer located in Eddyville, N.Y. Her essays about grief, nature, birds, and parenting have appeared in the Washington Post, Longreads, Modern Loss, Al Jazeera, and more.