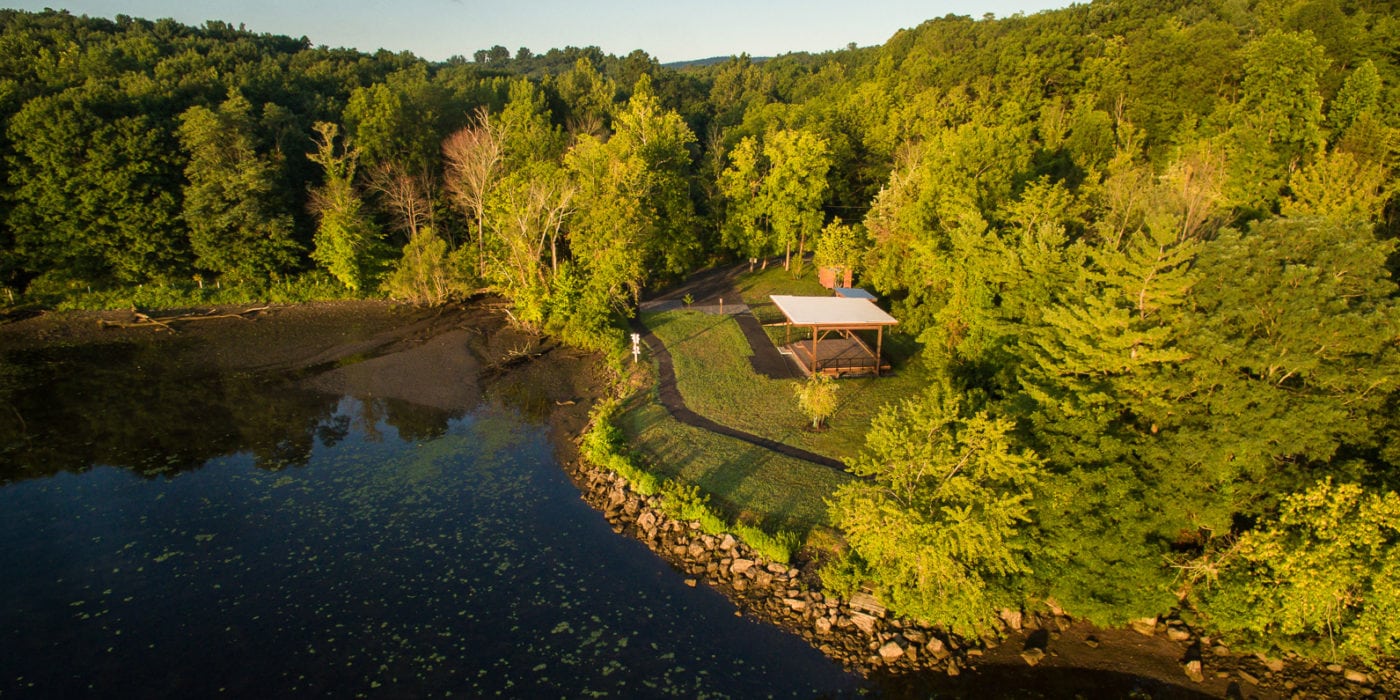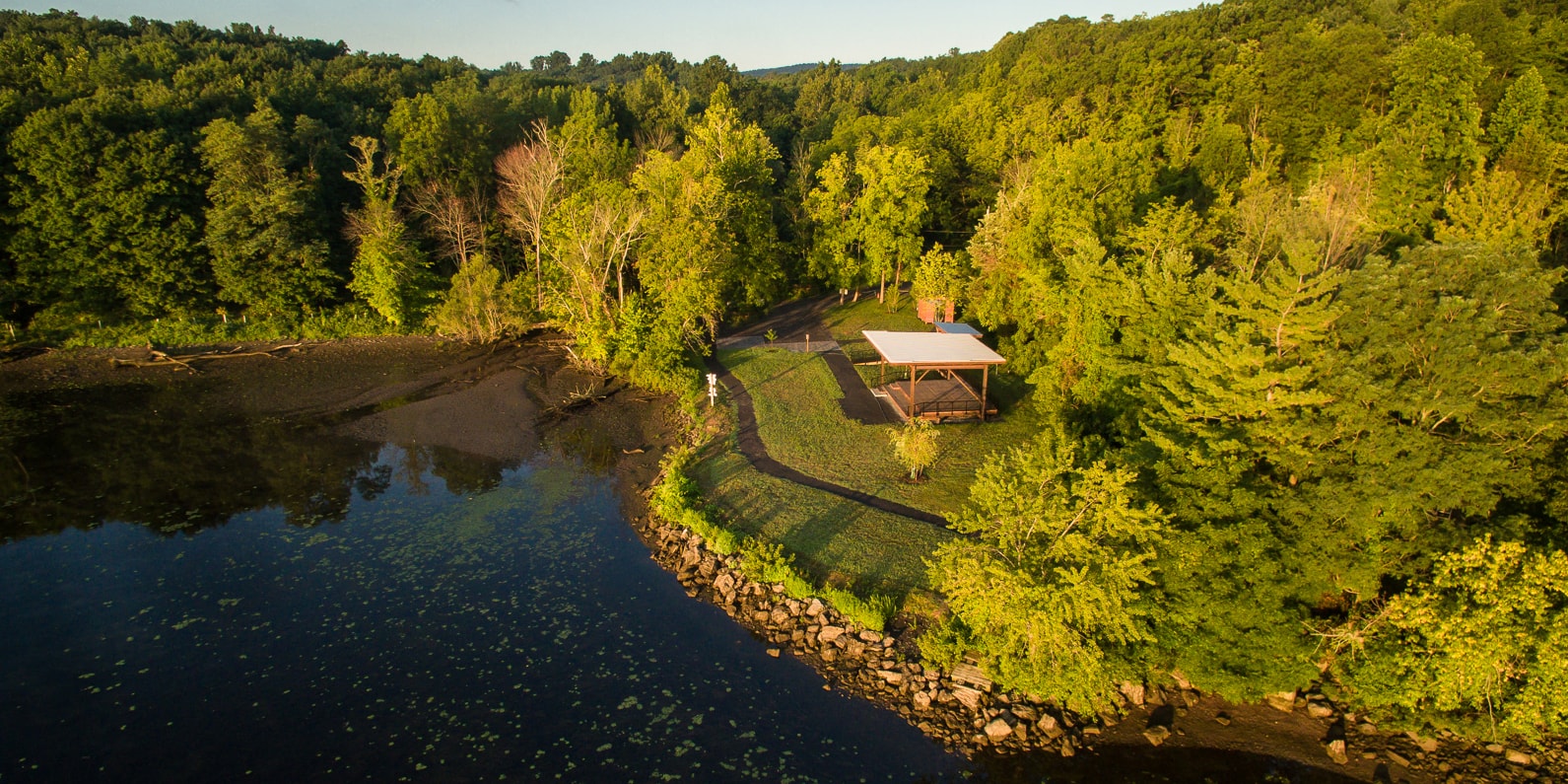 A prime spot for a picnic and a hike.
ESOPUS, Ulster County (96 acres) — What's a hike without a great picnic spot? Esopus Meadows Preserve has it covered. First, take your pick of trails — trek through a rolling forest landscape or hug the shoreline to a dramatic river lookout. Whichever route you choose, arrive at the preserve's Hudson River Greenway Water Trail site in time for lunch beneath its pavilion. You'll find the views equally delicious. But where are the meadows? They're underwater. Farmers once brought their cattle here to feast on plants growing in the offshore tidal flats. Try hiking on the Phenology Trail and you can help scientists track our changing climate by studying eight plant species!
Free and open year-round, sunrise to sunset.
Discovering Esopus Meadows Preserve
A short film by Jon Bowermaster/Oceans 8 films, music by Meena Ysanne.
---
IMPORTANT COVID-19 SAFETY UPDATES
The safety of our park visitors is our top priority. Due to COVID-19, we continue to require that all group visits be pre-approved (please fill out this form and email Anthony Coneski to coordinate a group visit).
Starting Monday, May 24, Scenic Hudson is adopting outdoor safety guidelines that align with the recommendation of the Centers for Disease Control and Presentation (CDC) and New York State:
Vaccinated individuals are no longer required to wear a mask in most settings, but we do recommend that everyone wear masks in large public groups.
Unvaccinated individuals, under both CDC and NYS guidance, must wear masks in all public settings.
Features and Amenities
Hudson River Greenway Water Trail Site

Seasonal Toilet
Bike Rack
Activities
Single Park Map
Get Directions
Featured content and resource list – click pencil to add content
More to explore
John Burroughs Nature Sanctuary in West Park features hiking trails and the renowned writer's rustic cabin. Kingston's historic Rondout District is home to shops, restaurants and the Hudson River Maritime Museum, which offers illuminating exhibits as well as boat trips to the Rondout Lighthouse.