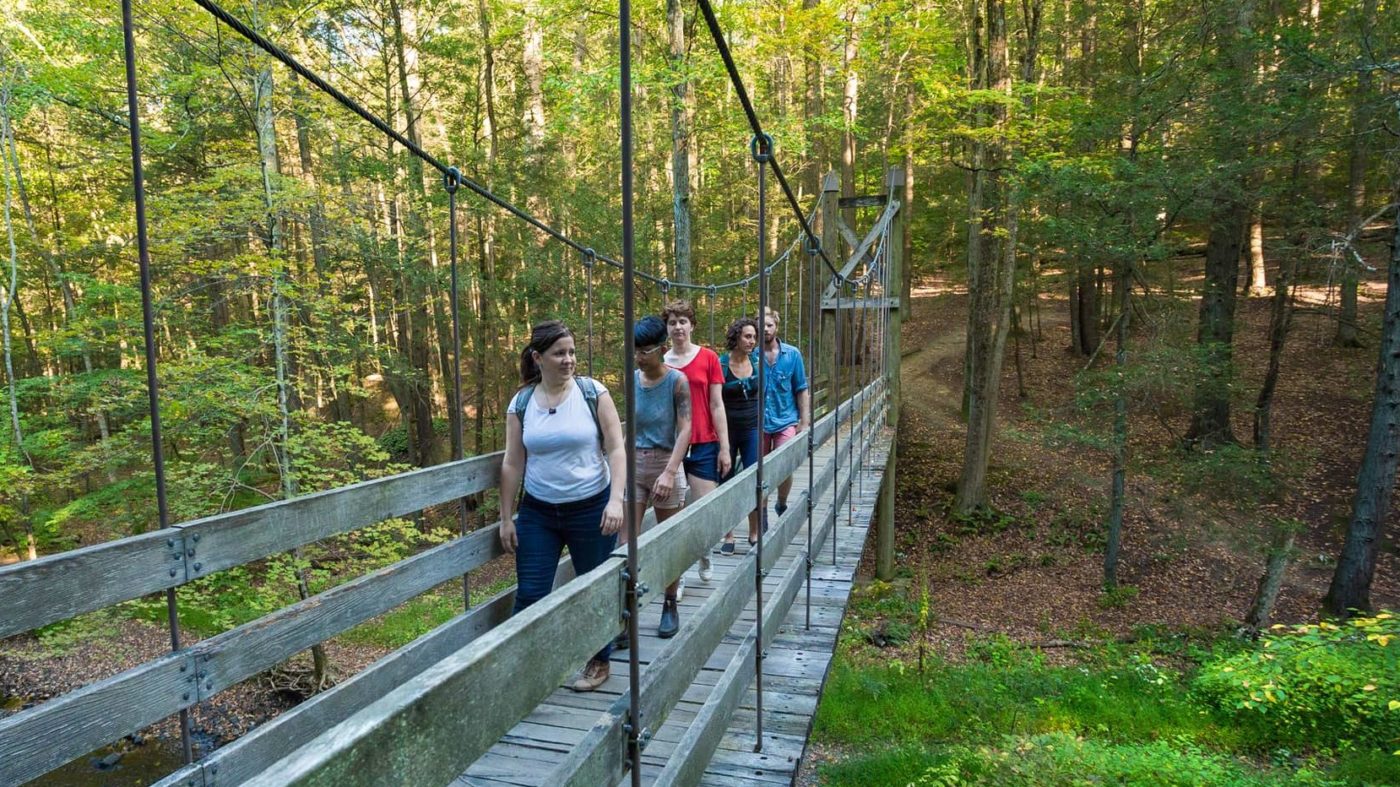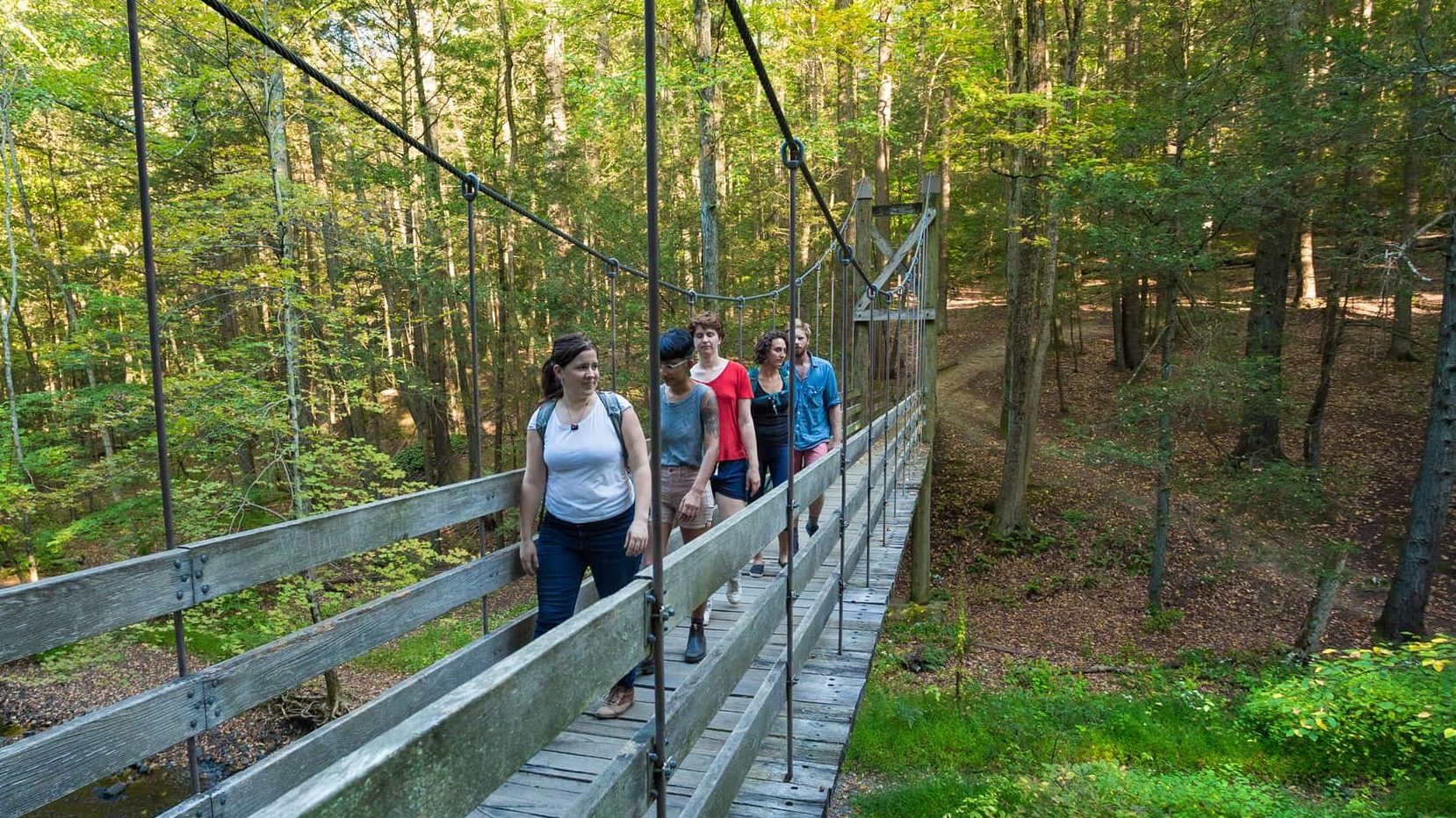 A great "outdoor classroom" for introducing kids to nature.
ESOPUS, Ulster County (130 acres) — For a family-friendly hike, you can't beat Black Creek Preserve. Yes, the steep uphill climb at the start may make the under-10 contingent groan, but they'll love crossing the suspension bridge that spans the creek and skipping stones on the Hudson River shoreline. In between, have them watch out for wildlife — from blueback herring, which journey from the ocean to deposit their eggs in Black Creek, to bald eagles.
Free and open year-round, sunrise to sunset.
IMPORTANT UPDATE: The safety of our park visitors is our top priority. We continue to require that all group visits be limited to ten people or fewer and we require all visitors must wear masks and practice social distancing. In addition, if you're experiencing COVID-19 symptoms, or not feeling well in any way, please stay home.
Activities
---
Single Park Map
Get Directions
Featured content and resource list – click pencil to add content
More to explore
John Burroughs Nature Sanctuary in West Park features hiking trails and the renowned writer's rustic cabin. Kingston's historic Rondout District is home to shops, restaurants and the Hudson River Maritime Museum, which offers illuminating exhibits as well as boat trips to the Rondout Lighthouse.