The activity that most perfectly combines adventure and tranquility just might be stand-up paddleboarding on the magnificent Hudson River. Paddleboarding, also known as SUP, allows you to connect with nature, soak in stunning views, and embrace the serenity of the water. But a busy intertidal estuary like the Hudson can be intimidating for paddlers — something I know well as an enthusiastic SUP-owning local. Here's everything I've learned about how to paddle safely in the stunning Hudson Valley.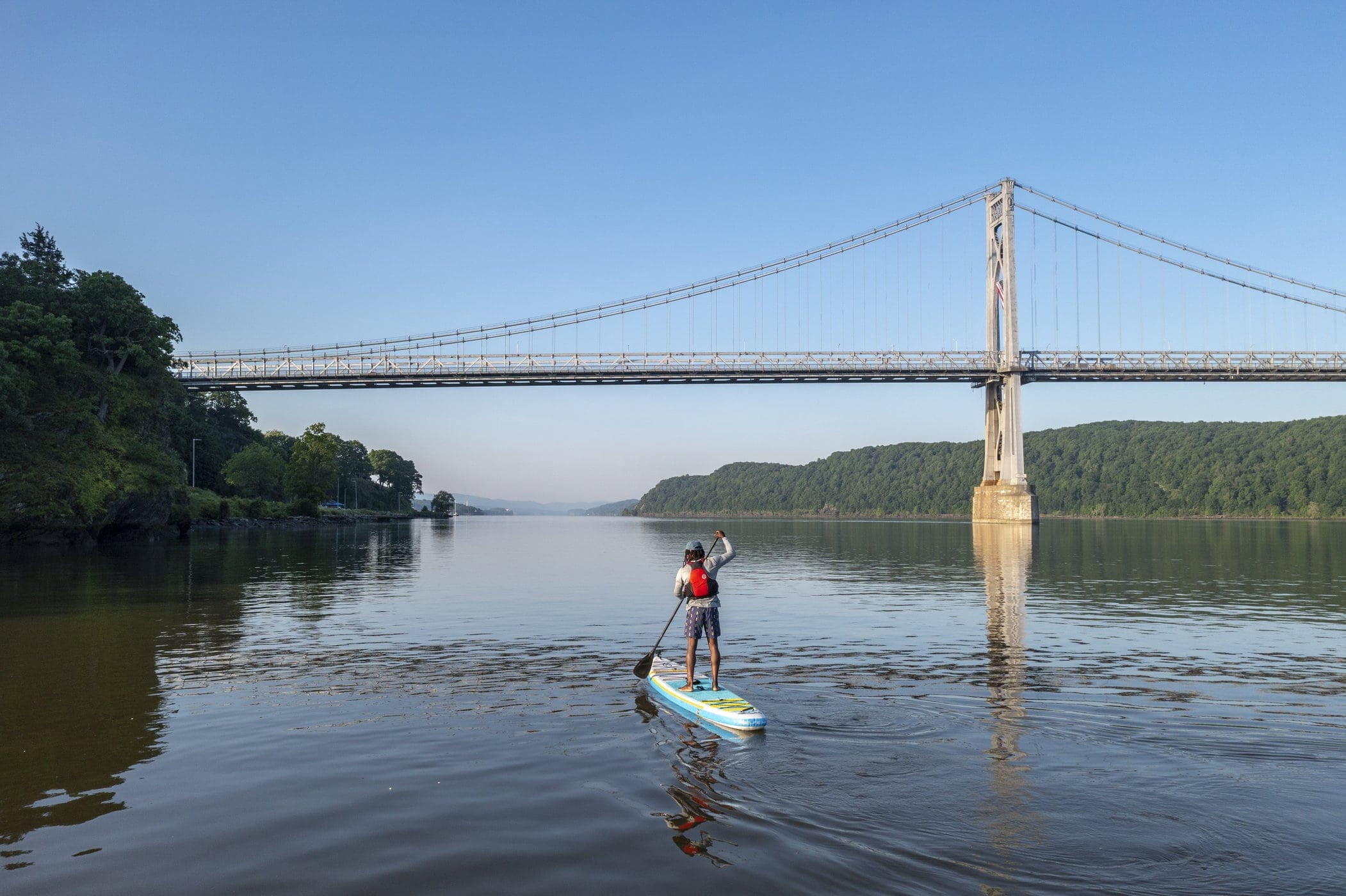 Stay Safe and Choose the Right Equipment
Before you dive in and become a SUP owner extraordinaire, why not give renting a go first? It's like test-driving your dream board to find the perfect match for your style. Here are two places you can start: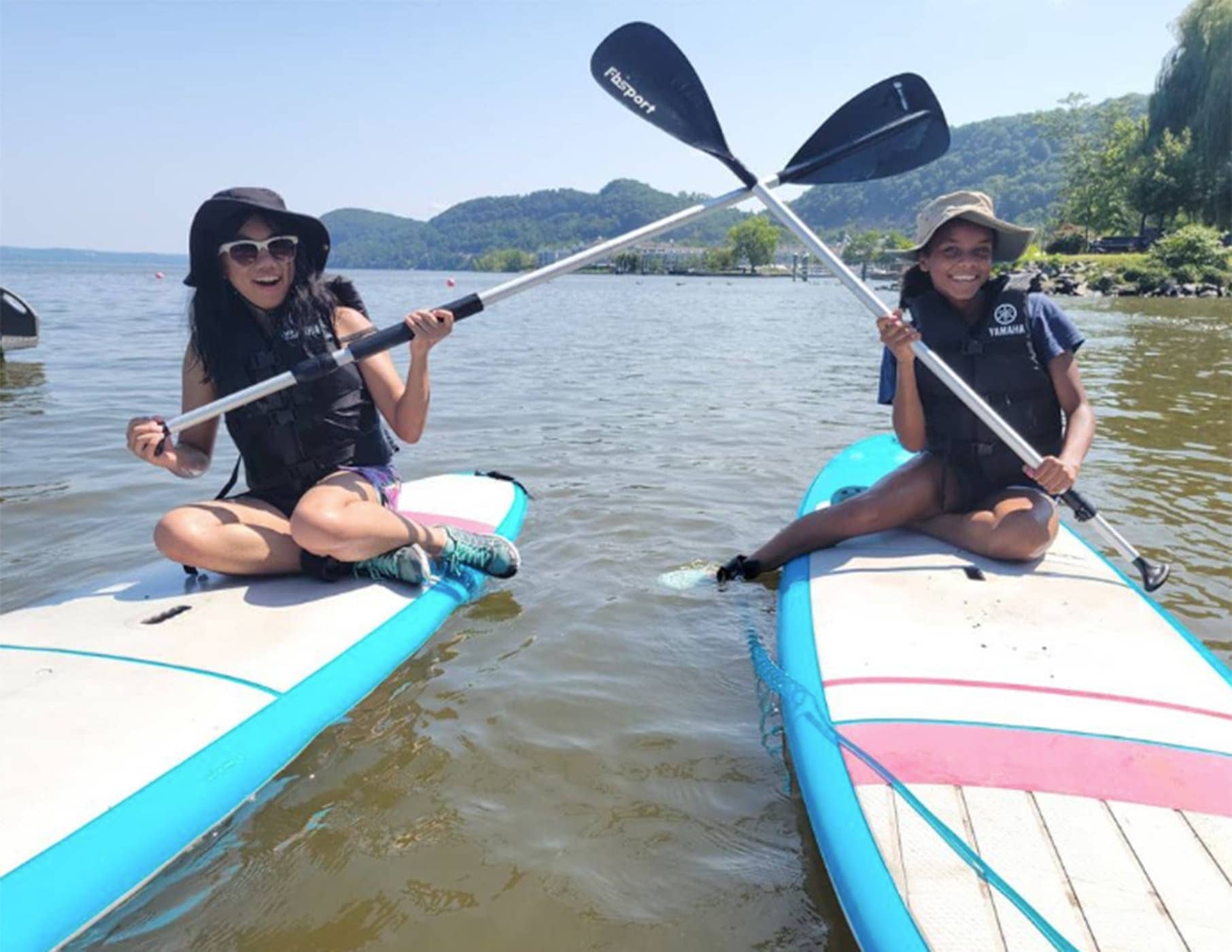 Don't forget to wear a personal flotation device and keep a whistle handy. Also, wear a leash to keep your board within reach if you fall off. I have an inflatable SUP, so I also always bring a nifty repair kit with patches. You never know when a tiny puncture might try to rain on your parade. A dry bag and a carabiner are ideal for carrying your keys, phone, water, and sunscreen. Just stash that dry bag under the cargo bungees on your board, clip it securely with a cord, and you're set. And don't forget to pack that trusty paddle!
Select the Ideal Launch Spot
If you feel any apprehension about starting on the Hudson, Croton Point Park offers an excellent starting point. This park's secluded cove provides a peaceful and tranquil environment with gentler waters, making it ideal for beginners. The calm waters of Constitution Marsh provide another great spot for beginners, and access into Constitution Marsh from the Hudson River is available from Foundry Dock Park in Cold Spring. Other popular launch spots include Kingston Point Beach and the Beacon waterfront. It's all about finding the one that matches your skill level and floats your paddleboarding boat.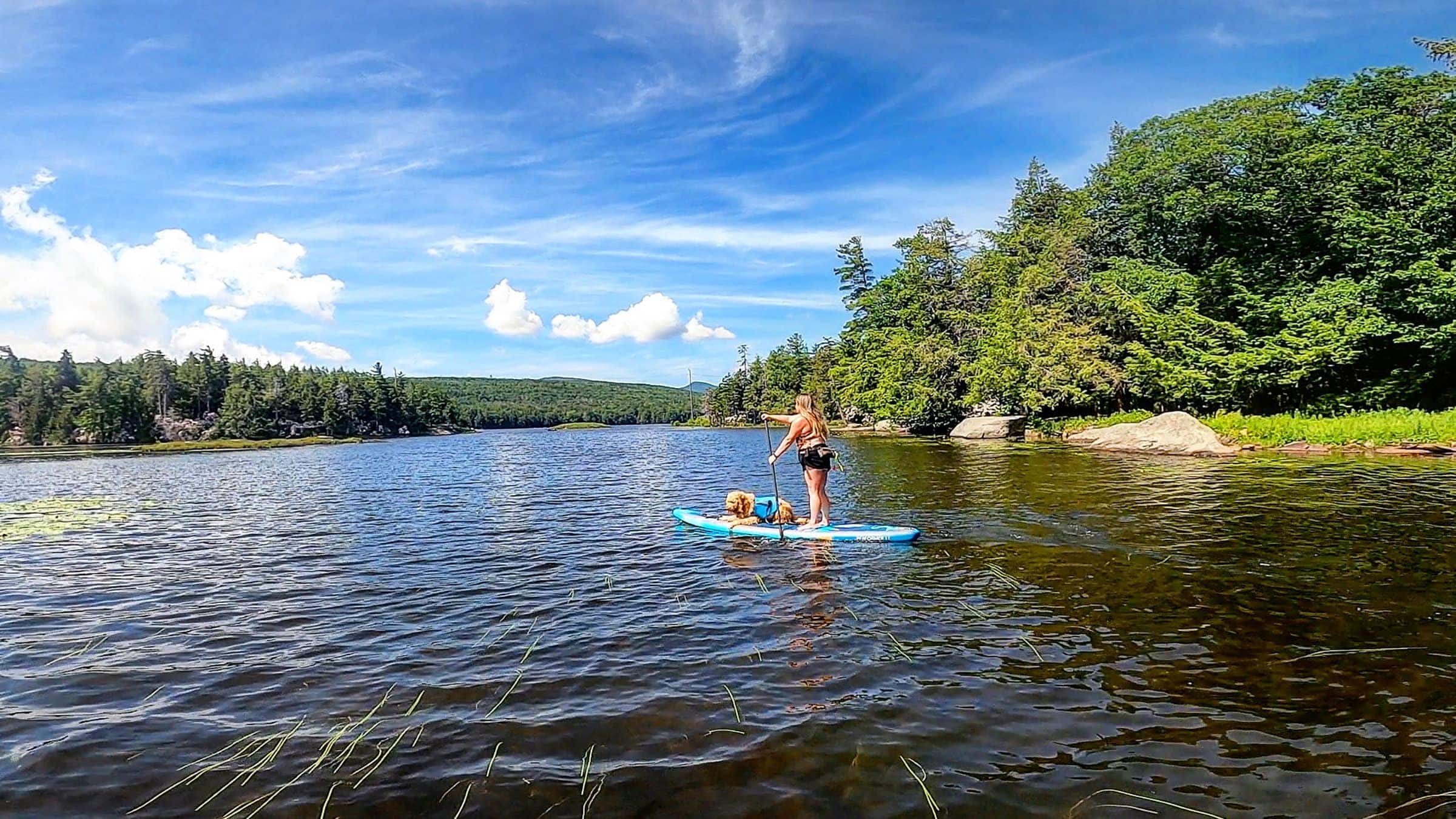 Be Mindful of the River's Current and Tide Stages
Did you know that the Hudson River is a cool mix of saltwater and freshwater? That's right, it's an estuary, and it flows in different directions at different times. For a newbie paddler, it's extra-important to keep an eye on the current's strength and which way it's flowing when planning your route.
Tide stages can be secret allies or worst enemies on this aquatic quest. For instance, you cannot enter Constitution Marsh during or near low tide. Before embarking on your paddleboarding journey, always make sure to check the weather conditions and tide stages. The wind can be another game-changer when it comes to the water current's difficulty. Share your SUP plans with a trusted land-dweller who can be a lifeline in case of any unforeseen twists and turns.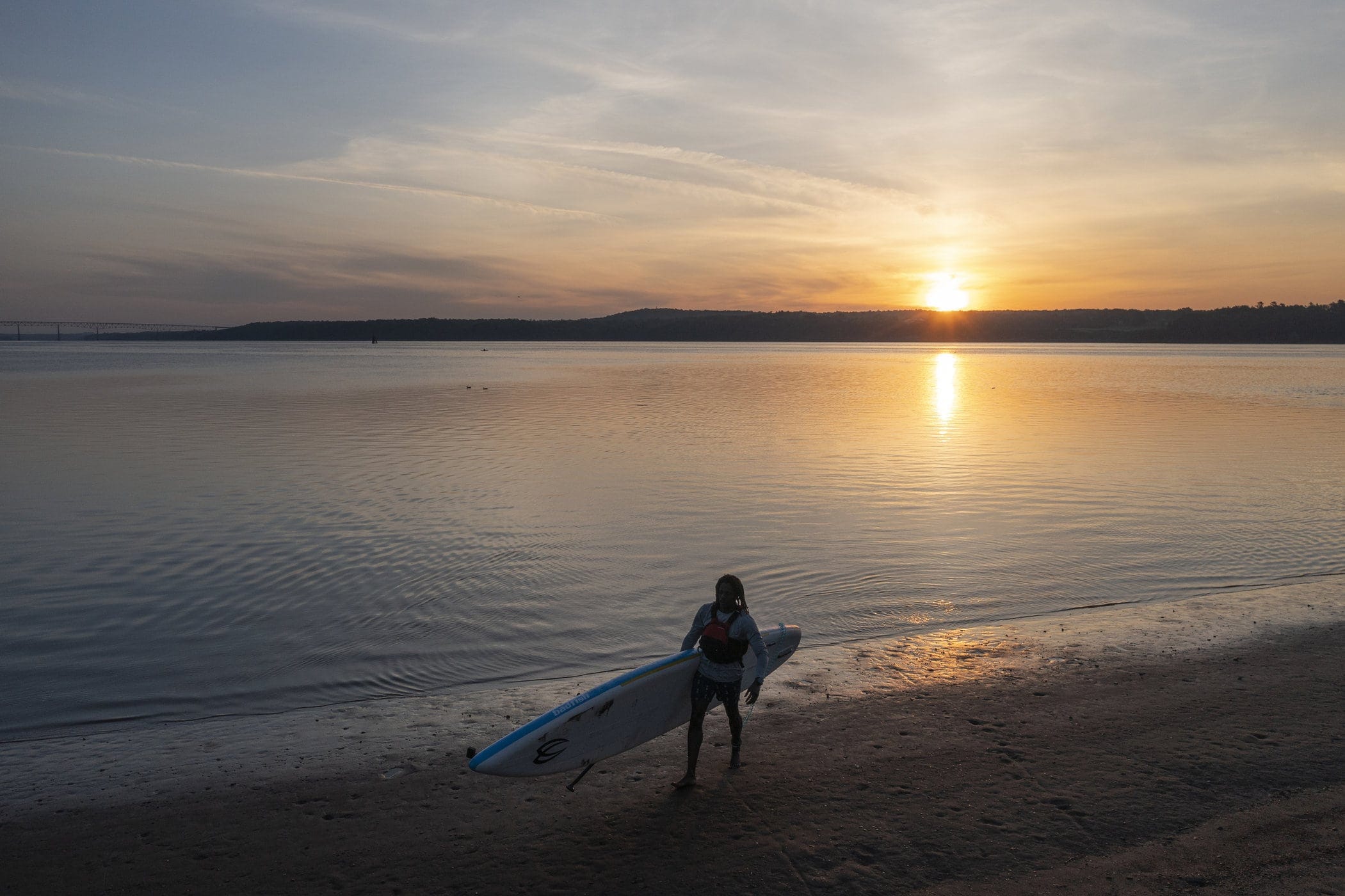 Respect the Environment
Show love and respect to the amazing ecosystems that call the Hudson River home. Avoid disturbing wildlife, paddle at a responsible speed, and never litter. Leave only ripples of happiness behind. 
Diana Richards is a Hudson Valley-based landscape photographer, educator, and dog mama. She has volunteered with Gear Forward to help provide equitable outdoor access for underserved youth, as well as assisted the New York-New Jersey Trail Conference with trail-building. She recently became education lead for the Fungi Foundation.