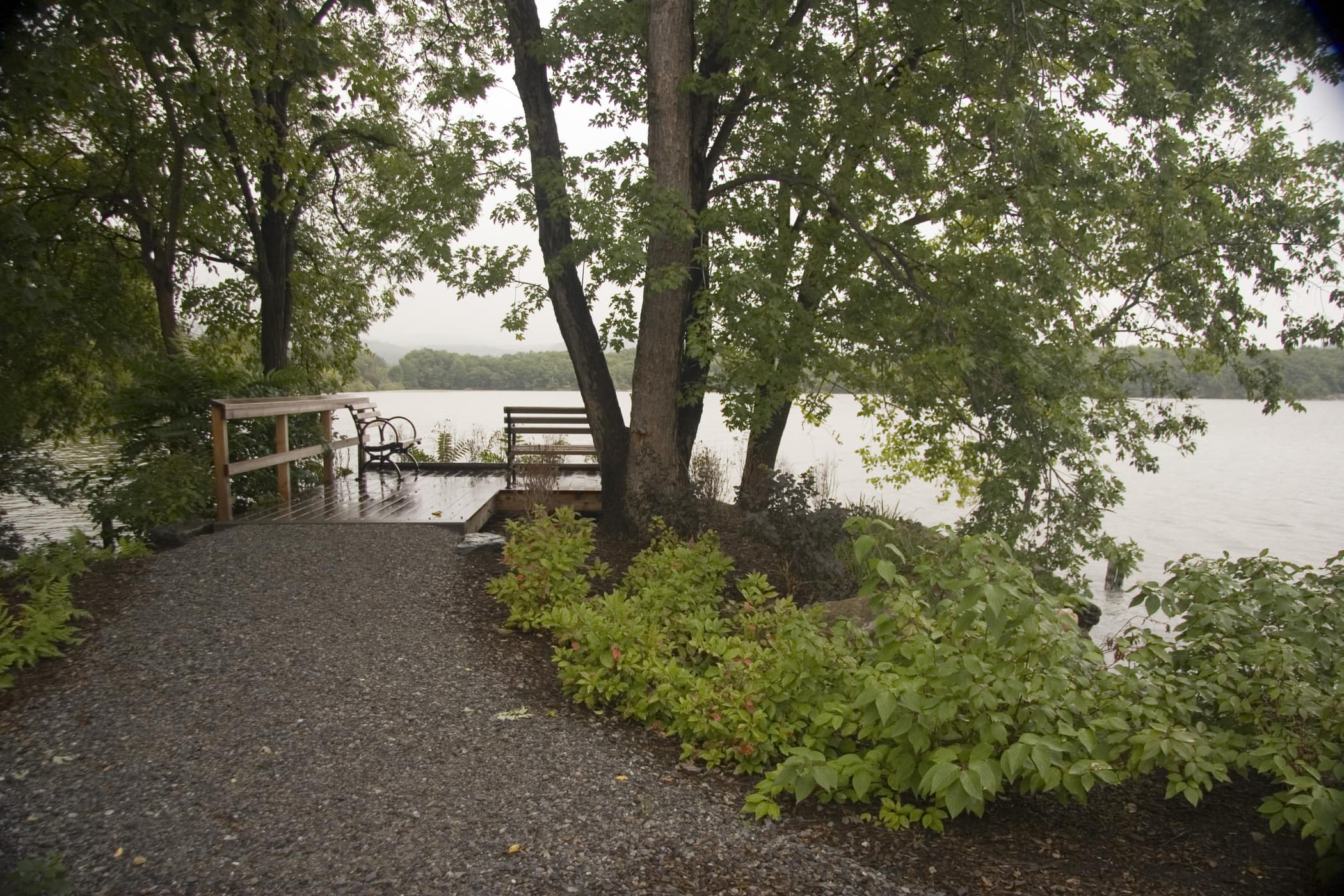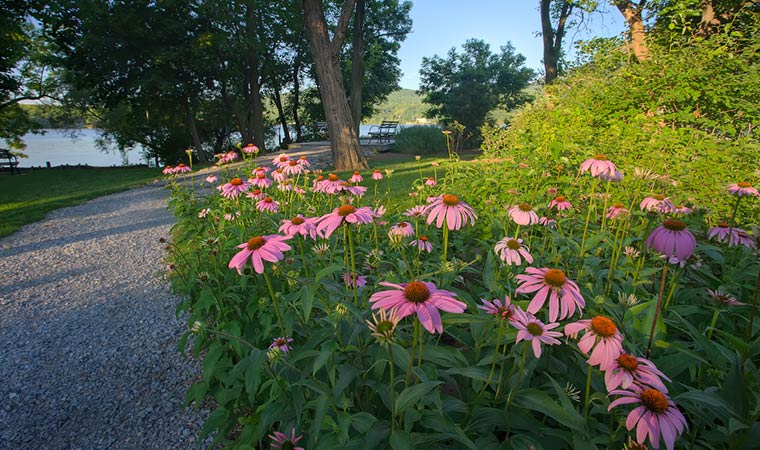 A small park with big views.
COLD SPRING, Putnam County (0.7 acre) — It's hard to believe this riverfront oasis was once the busy loading dock of the West Point Foundry, an important 19th-century ironworks (located nearby in what's now our West Point Foundry Preserve). In addition to offering magnificent views of the Hudson Highlands, the park is a great place to begin excursions into Foundry Cove and Audubon New York's Constitution Marsh Sanctuary, havens for waterfowl and migratory birds. (Kayak and canoe rentals are available through Hudson River Expeditions.)

Both Foundry Dock Park, the adjacent Chapel of Our Lady (built for foundry workers and their families) and West Point Foundry Preserve are listed on the National Register of Historic Places.
Free and open year-round, sunrise to sunset.
HEALTH AND SAFETY

The health and safety of park visitors remains one of our top priorities. In light of the ongoing COVID-19 endemic, all special events and group outings must be pre-approved. To coordinate one, please fill out this form and email Anthony Coneski.

Thanks for doing your part to protect yourself and others so we can continue to make Scenic Hudson parks and preserves available for all.
Activities
Hudson River Greenway Water Trail site
More to Explore
Cold Spring's historic Main Street features an enticing array of shops and restaurants. In nearby Garrison, explore two fascinating homes — early 19th-century Boscobel and Mid-Century Modern Manitoga, built by famed industrial designer Russel Wright. Both feature beautiful grounds.