Scenic Hudson's Long Dock Park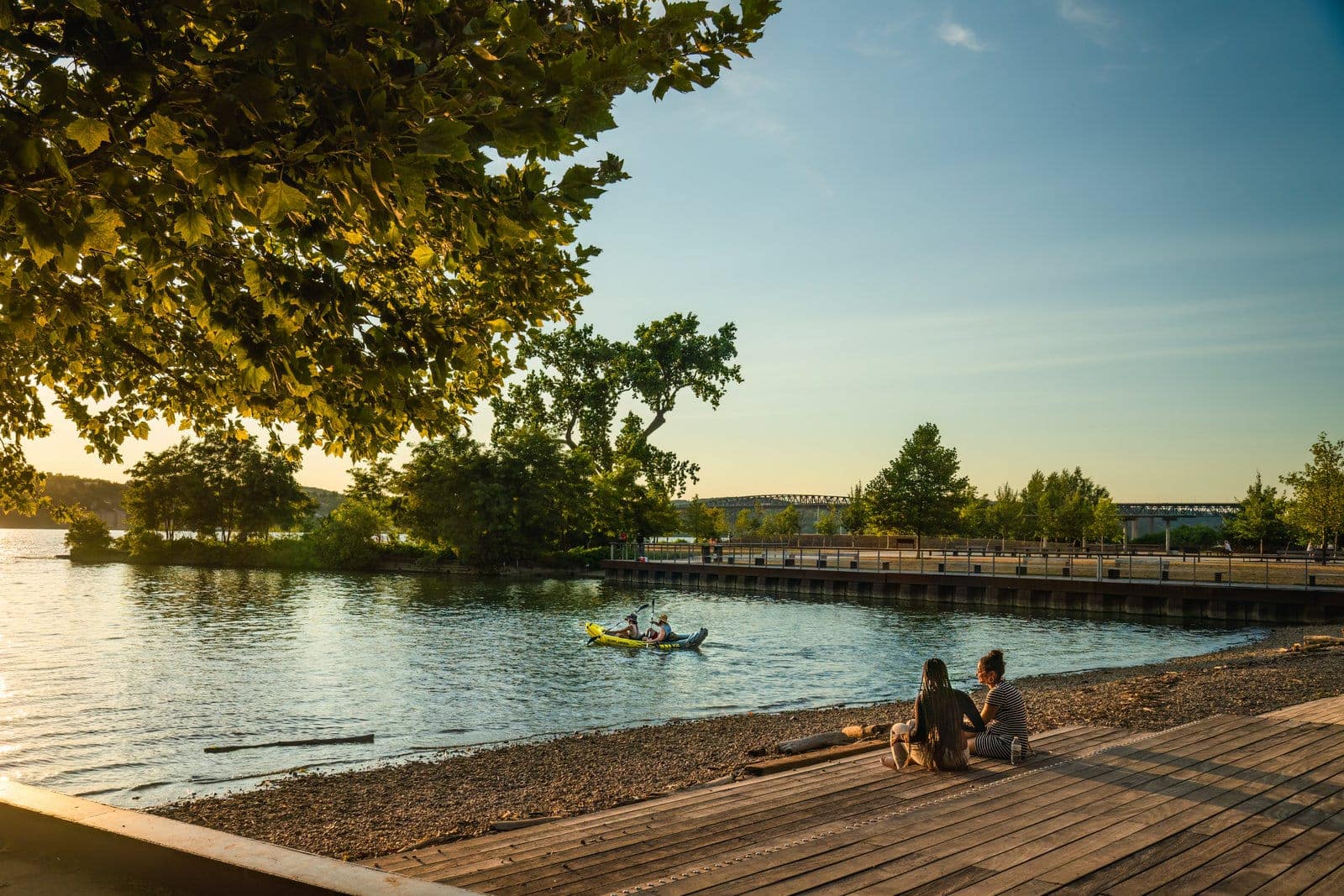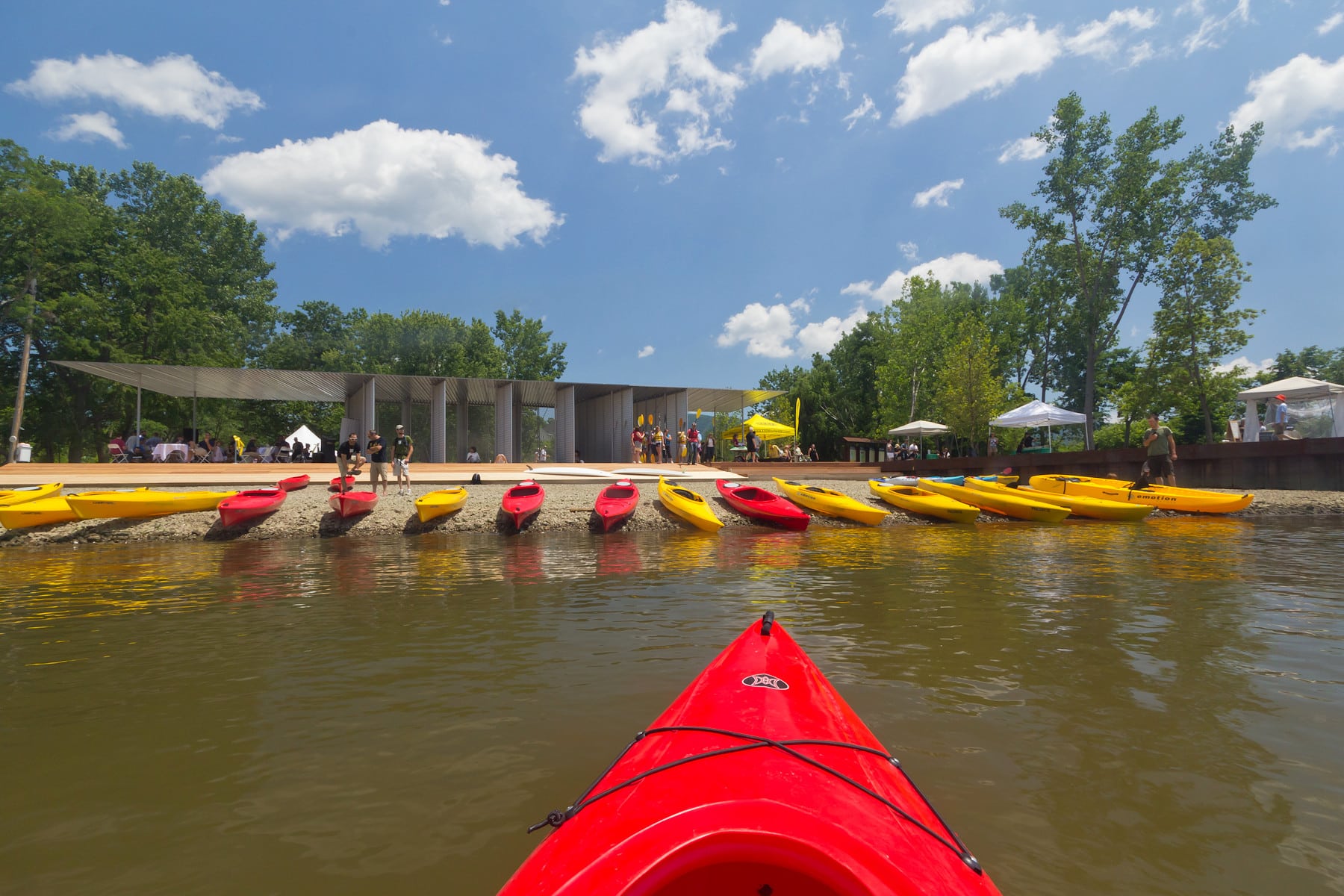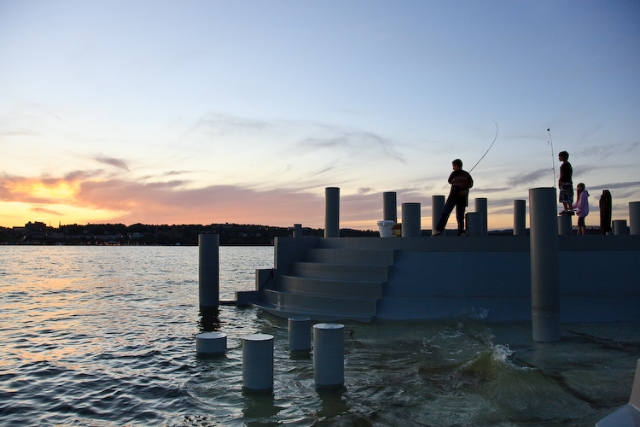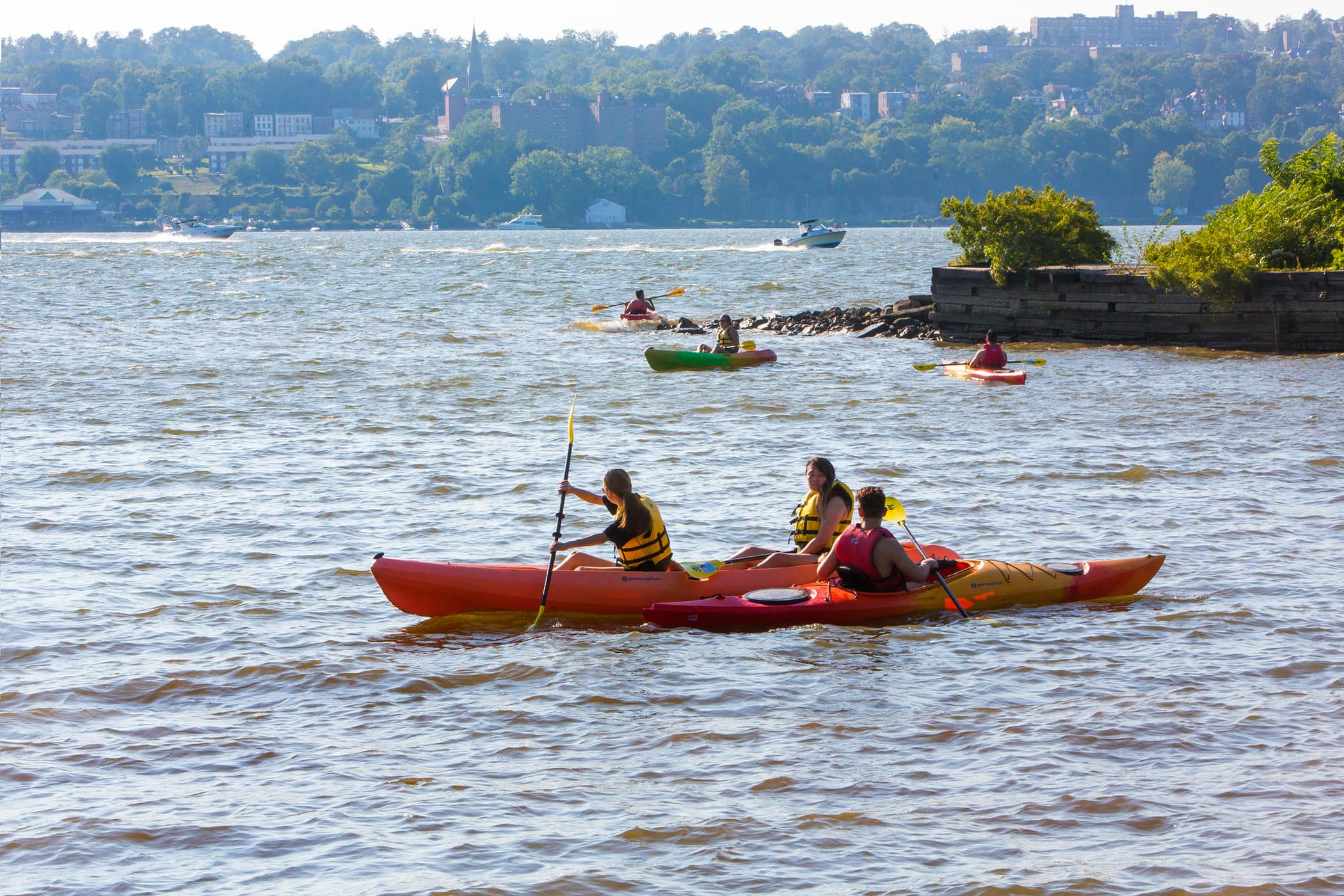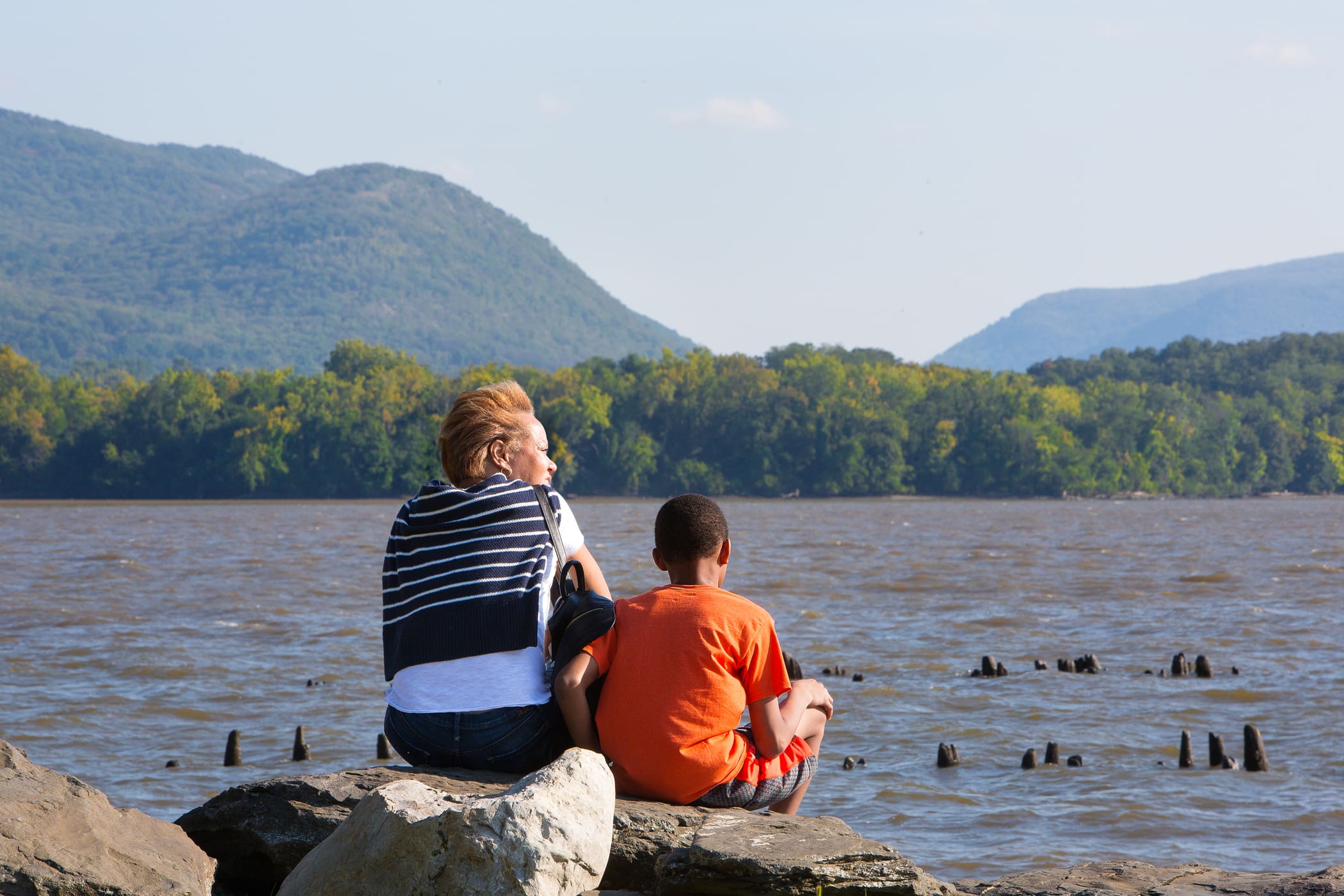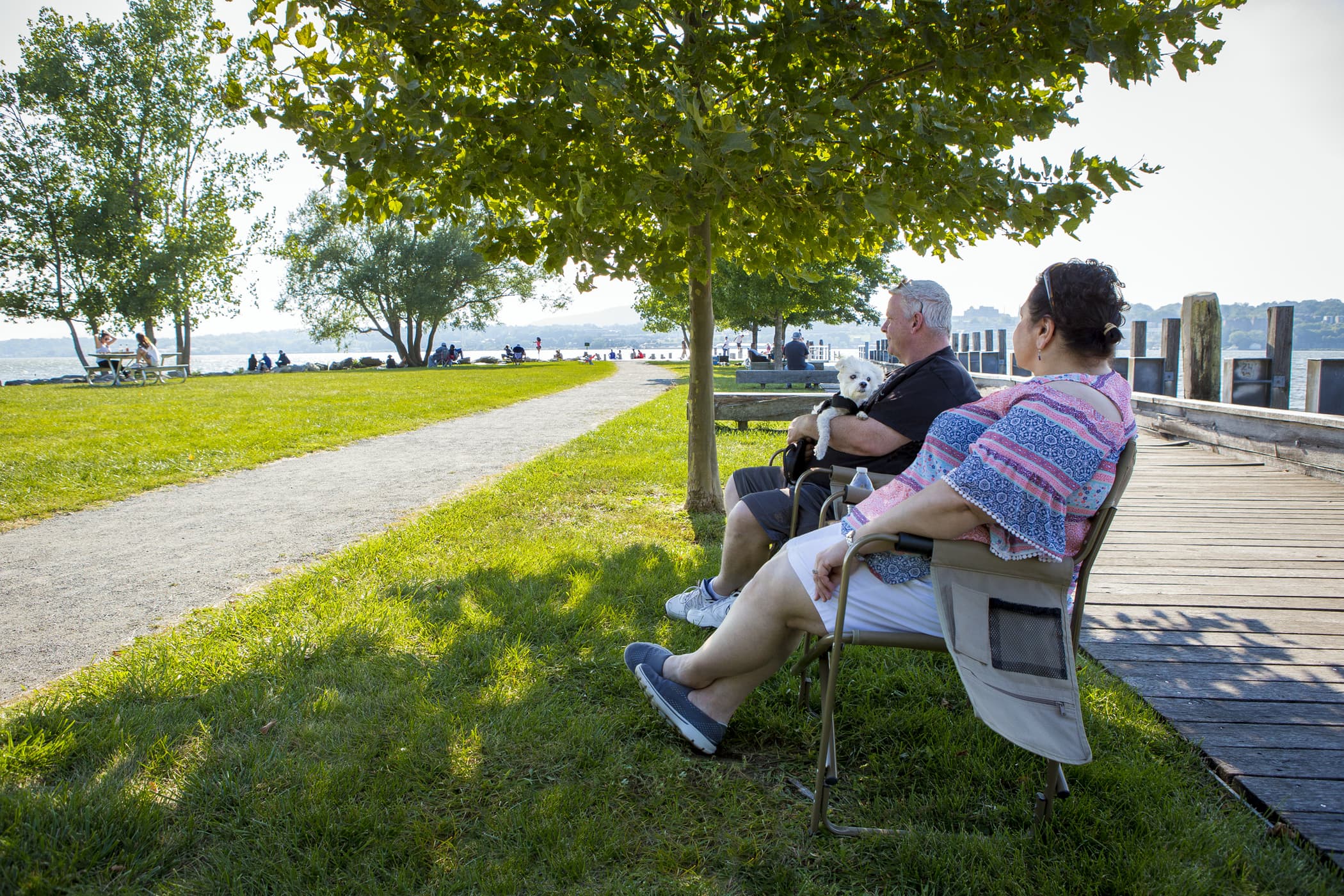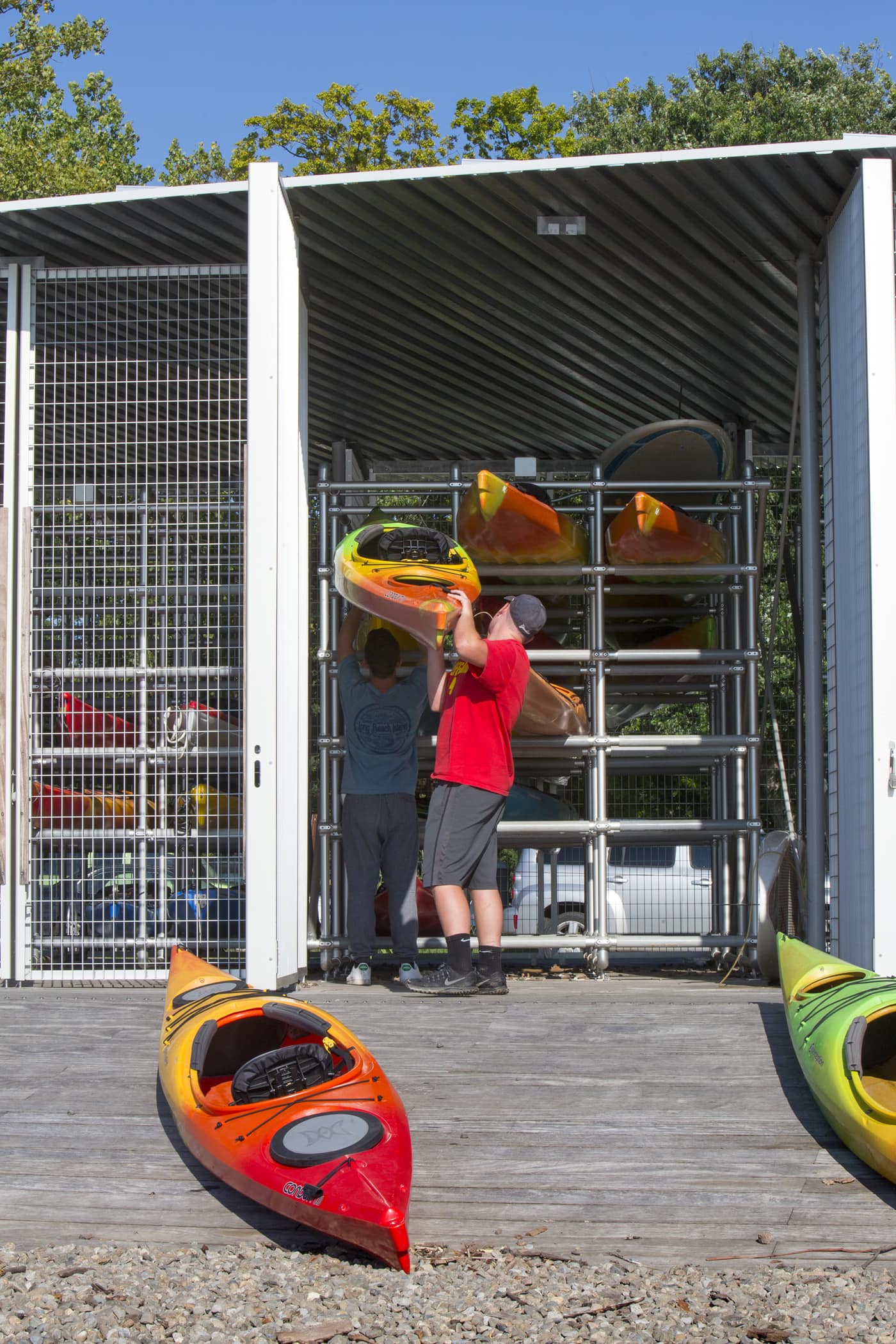 Once a vital rail link, now a people-pleasing riverfront destination.
BEACON, Dutchess County (19 acres) — Few traces remain of Long Dock's hard-working past, a peninsula created in the 1800s as a terminal for ferrying rail cars across the river. More recently, it was home to an oil terminal, salt-storage facility and junkyard. Thanks to a massive cleanup and reimagining, it's now a super-popular place to launch kayaks, picnic, stroll through rehabilitated wetlands and meadows, drop a fishing line, explore an intriguing sculpture by renowned artist George Trakas, or just sit and admire the river.
The park's restored 19th-century red barn — the only historic holdover — is now Scenic Hudson's River Center, which hosts arts and environmental education activities.
Hudson River Expeditions offers kayak and paddleboard rentals at Long Dock Park from July through mid-October. See this page for details.
Note: There are two free electric vehicle charging stations here for park users.
Discovering Scenic Hudson's Long Dock Park
A short film by Jon Bowermaster/Oceans 8 films, music by Meena Ysanne.
---
HEALTH AND SAFETY

The health and safety of park visitors remains one of our top priorities. In light of the ongoing COVID-19 endemic, all special events and group outings must be pre-approved. To coordinate one, please fill out this form and email Anthony Coneski.

Thanks for doing your part to protect yourself and others so we can continue to make Scenic Hudson parks and preserves available for all.
Activities
---
"Share the Love" Community Scrapbook
We love when park visitors share their photos! EXPLORE what others have shared from Long Dock Park, and CLICK below to share your own!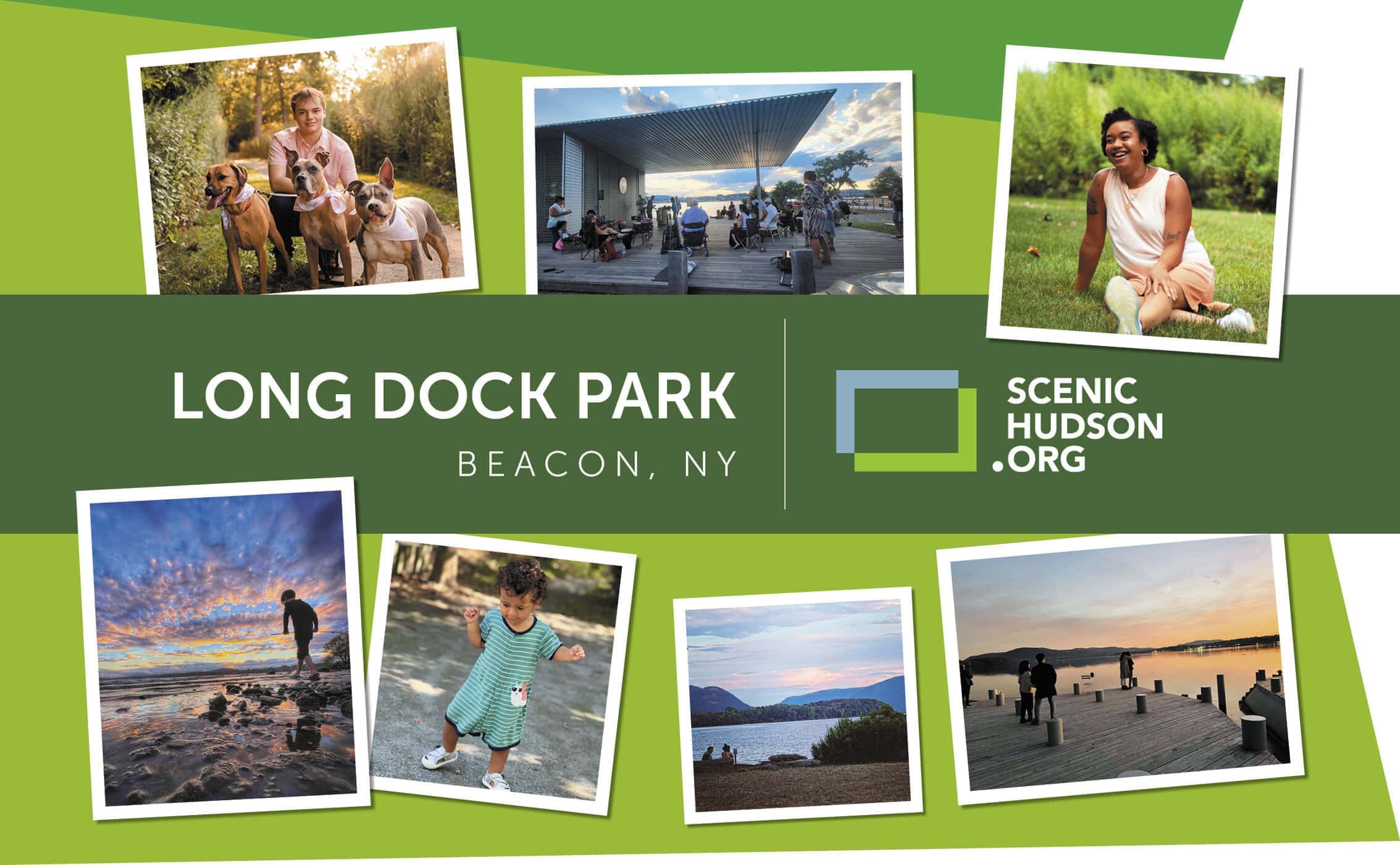 Share Your Long Dock Park Photos (click here)
---
More to Explore
Check out the shops and eateries along Beacon's vibrant Main Street and Dia:Beacon, a world-class museum featuring late-20th-century art housed in a former factory. Learn more about the remarkable life of Catheryna "Madam" Brett, Beacon's first European settler, by visiting her 1709 house.