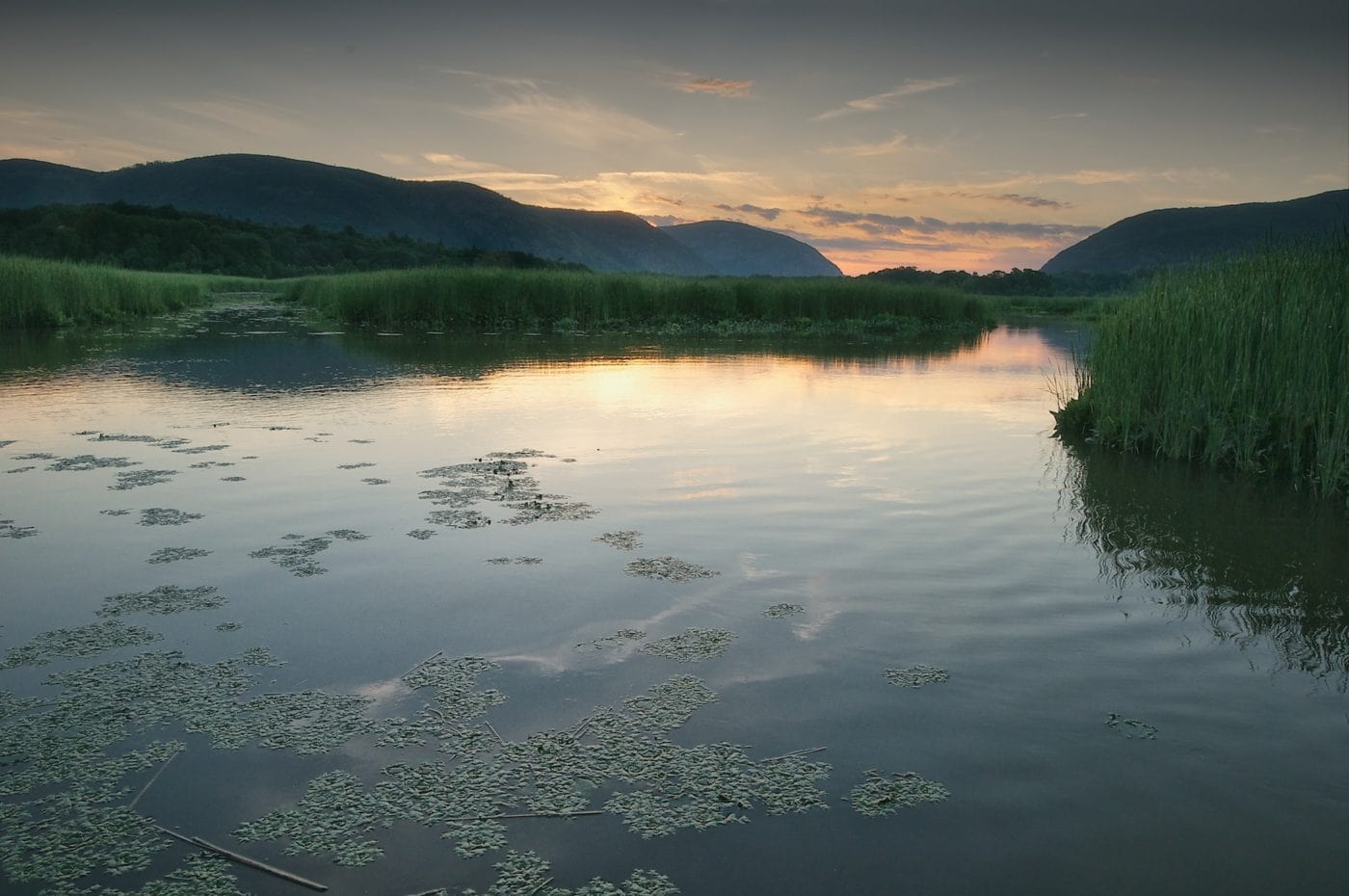 Cold Spring (Putnam County)
Why we love it
You won't be alone in Constitution Marsh — more than 200 species of birds have been identified in this 270-acre Audubon sanctuary, and during annual migration it provides a nightly rest stop for up to 2,000 waterfowl. With numbers like that, you'll frequently want to trade your paddle for a pair of binoculars. The route through this 4,000-year-old tidal wetland loops along channels carved in the 1830s in an attempt to cultivate wild rice. Safe from the river's tides and current, it's a perfect destination for a leisurely outing and a great place for beginning paddlers to learn the ropes.
FYI
Paddlers enter the marsh from Scenic Hudson's Foundry Dock Park, next to Cold Spring's Metro-North station (80 minutes from Manhattan). Rentals and guided tours are available from Hudson River Expeditions.
Note: Access to and from the marsh depends on when tides permit paddling beneath a railroad bridge. Do not enter the marsh at or near low tide. Never cross over the railroad tracks. The marsh is also closed during fall duck hunting season.
More to explore
Cold Spring's historic Main Street features an enticing array of shops and restaurants. Scenic Hudson's West Point Foundry Preserve, located nearby in a dramatic ravine, preserves the remains of an ironworks that manufactured cannons during the Civil War and pipes for New York City's water system. Interpretive features tell the story of the foundry and the land's remarkable ecological renewal.
Highlights
Chance to explore one of only five large tidal marshes on the Hudson River
Fun, looping course through channels dug ca. 1830 to cultivate wild rice
More than 200 bird species identified — bring binoculars!
Kayak rentals available
Just 80 minutes from Manhattan via Metro-North
Directions, hours, etc.: https://www.scenichudson.org/parks/foundrydockpark