New Year's Eve tradition demands a celebration, but in the past few years there's been more talk of a different kind of tradition for New Year's Day: a "First Day Hike." Something about spending January 1st filling your lungs with fresh air feels intuitive, like it'll revitalize your drive to choose the best for yourself. But where did this young tradition come from, and where can the Hudson Valley community get in on the action?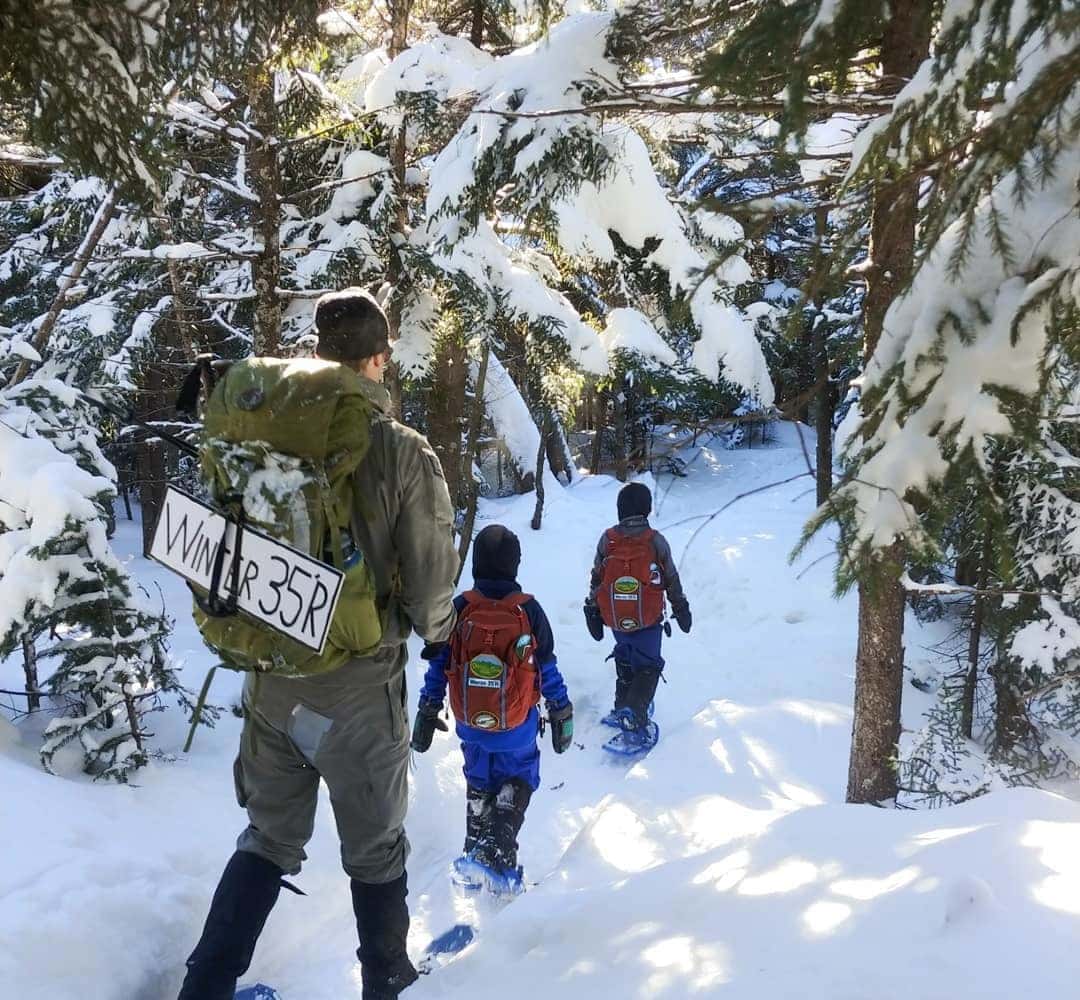 Turns out the official idea marked its 30th anniversary in 2022 — and New York has been involved for the last dozen. For Laura Tully, assistant regional director of the New York State Office of Parks, Recreation, and Historic Preservation, the appeal has been clear. "There's nothing better than getting outside, getting fresh air, stretching your legs, just being outside and away from the computer or social media," she says. "It's such a good, clean way to start your new year."
First Day Hikes, a program that organizes hikes each January 1, originally began in Massachusetts in 1992. Patrick Flynn, supervisor of the Blue Hills Reservation not far from Boston, began the program as a way to encourage people to spend more time outdoors. The inaugural hike attracted 380 participants, and has only grown in popularity since.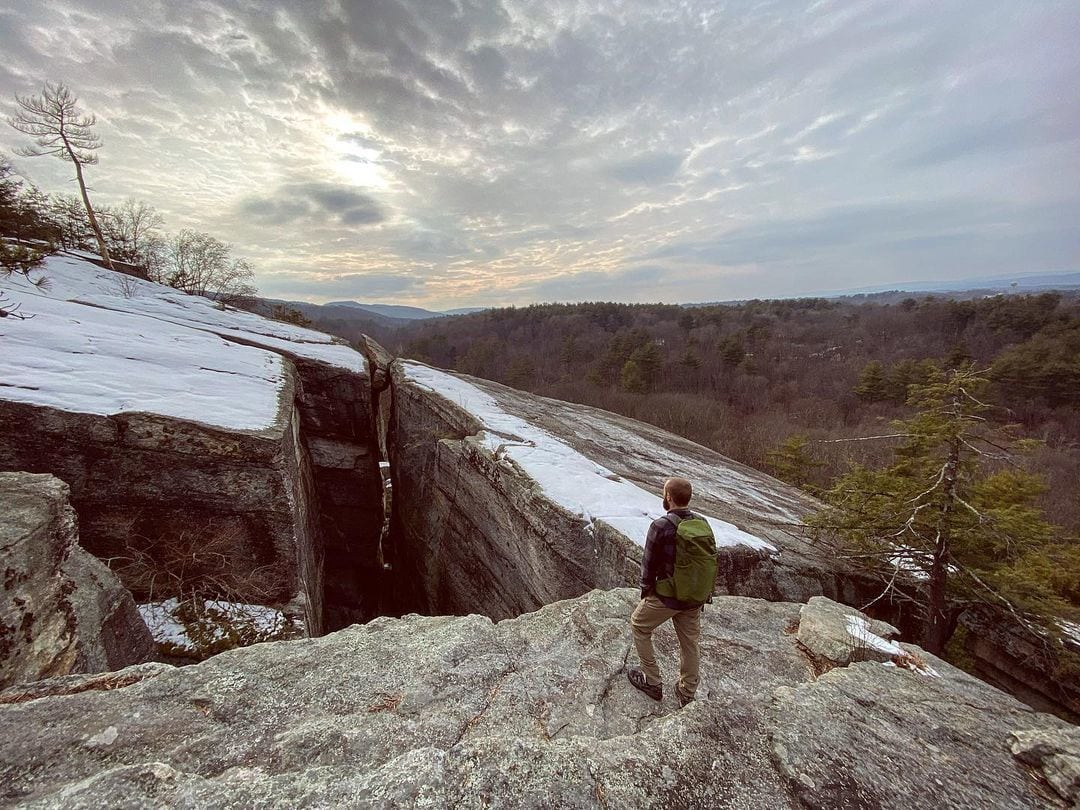 In 2011 the tradition spread to other states in the Northeast, and by 2012 all 50 states were participating in what is now nationally known as America's State Parks First Day Hikes.
Today, 30 years after the original First Day Hike, thousands of people from all over the country kick off the U.S.'s new calendar year by connecting with their environment, their community, and themselves. What started as a local movement has now become a national tradition for many. According to the American Hiking Society, last year's First Day Hike saw nearly 55,000 people collectively hike over 133,000 miles across the country.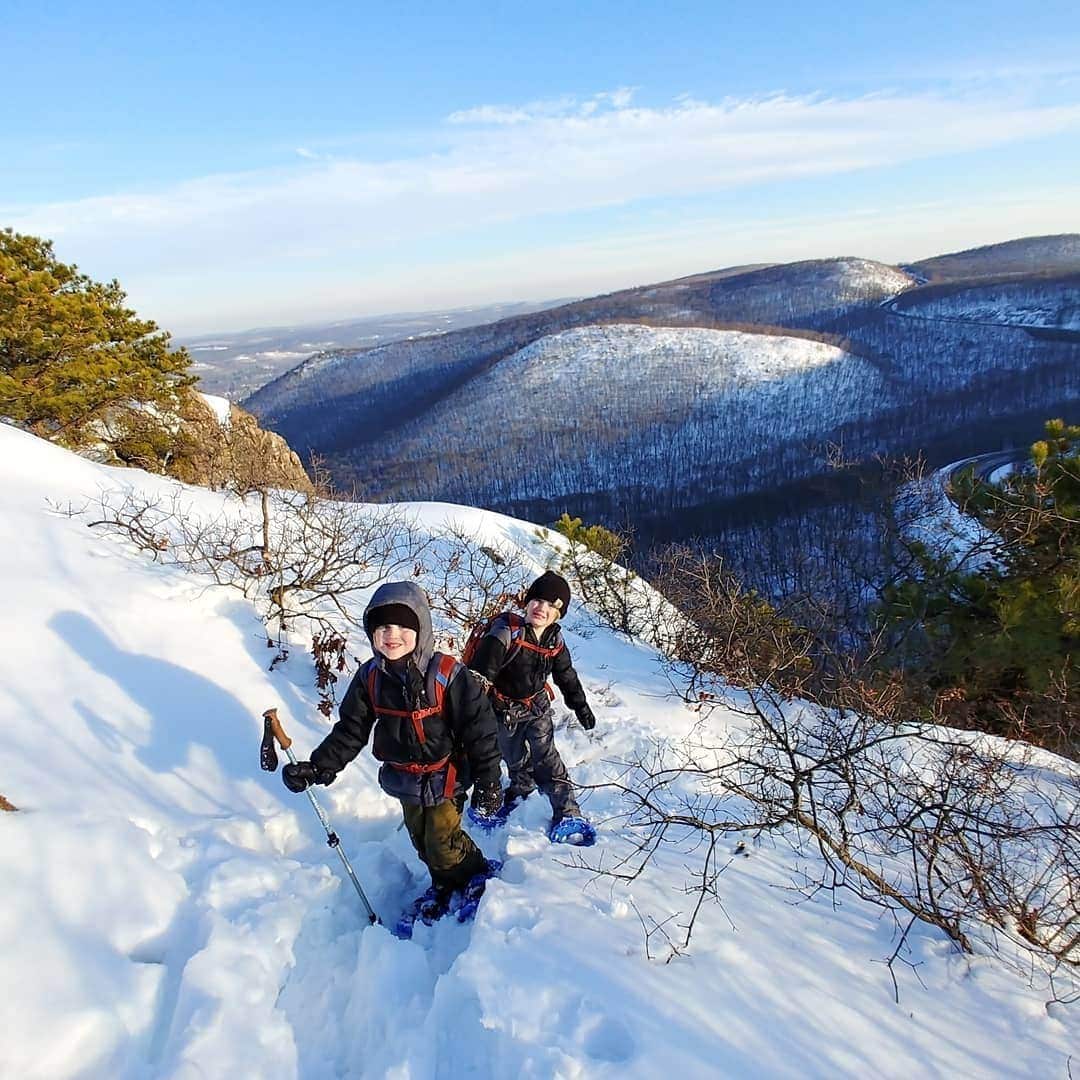 "[Spending time in nature] is as good as it gets in terms of reconnecting to not only your physical health, but also the environment, with beauty and nature," says Patrick Grego, who works with Olana State Historic Site, an annual organizer of First Day Hikes.
New York's state parks began offering these year-launching hikes on a state-wide level 12 years ago. Today, it has more than 80 participating locations, with several in the Hudson Valley. Each hike is different, and people of any age, ability, or experience level can find one suited to them.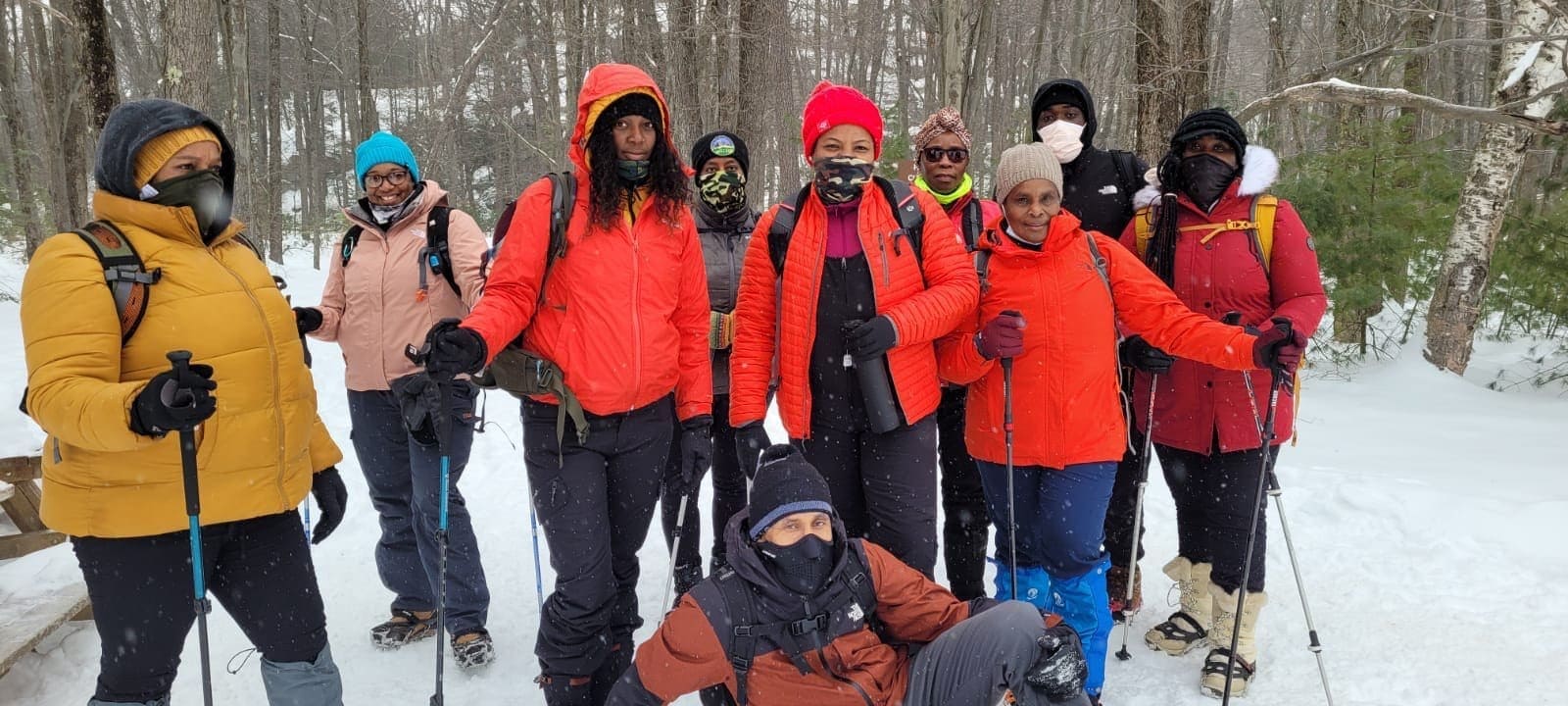 Stony Kill Farm: Wappingers Falls
This 2-mile hike in Dutchess County is gentle and kid-friendly. Starting at the Woodland Trail and transitioning into a slight incline up the Verplanck Ridge, this hike will reward you with views of Mount Beacon and more.
Olana State Historic Site: Hudson
The 250-acre site in Columbia County hosts two First Day Hikes, at 10 a.m. and 2 p.m. The 1-mile hike is undemanding and features expansive views of the land that once belonged to 19th-century artist Frederic Church.
Minnewaska State Park Preserve (Sam's Point Area): Cragsmoor
Snow or no, this preserve in Ulster County is kicking off 2023 with a First Day Hike at 3 p.m. The loop, which is approximately 3 miles, provides unparalleled views of the highest point of the Shawangunk Mountains.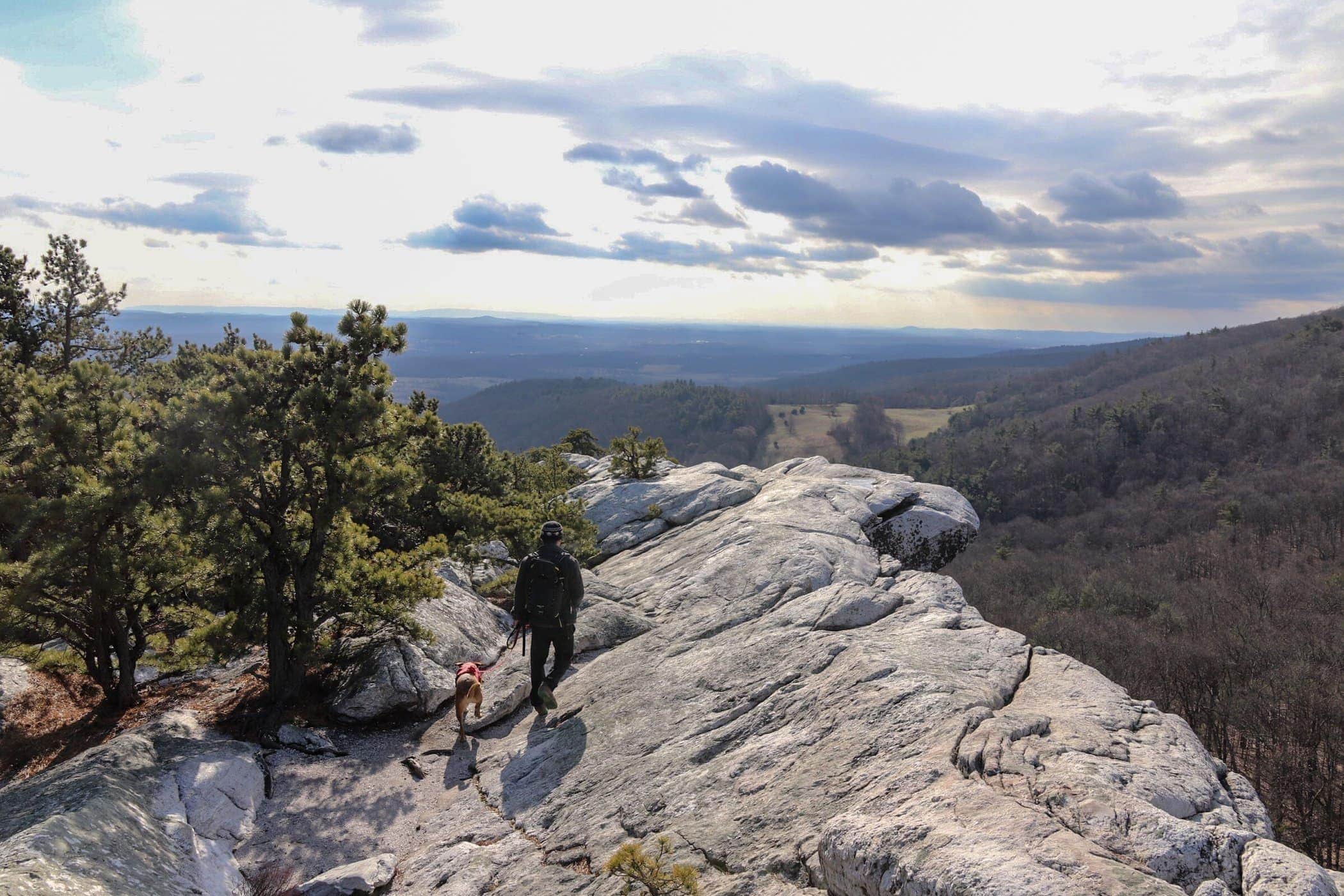 Rockefeller State Park Preserve: Mount Pleasant
This Westchester County preserve, founded by the Rockefeller family in 1983, offers a 1.5-mile First Day Hike along the Hudson River. Plus, you may spot a few of the 180+ bird species that call the preserve home, including bald eagles and red-tailed hawks.
Franklin D. Roosevelt State Park: Yorktown Heights
Fans of strolling, this leisurely 2-mile Westchester County hike is for you. The guided walk is accessible for the whole family, and a great way to start 2023 with some physical and mental stimulation. Stroll through local flora and fauna, as well as along the shore of scenic Mohansic Lake.
Walkway Over the Hudson: Poughkeepsie and Highland
What could be better than starting the new year with a walk along the Hudson River? Only a walk directly over it. The 210-foot-high pedestrian bridge is the second longest in the world and features incomparable views of the river and nearby mountains. The 1.2-mile walk is as flat as it gets, and refreshments are offered on both sides of the bridge.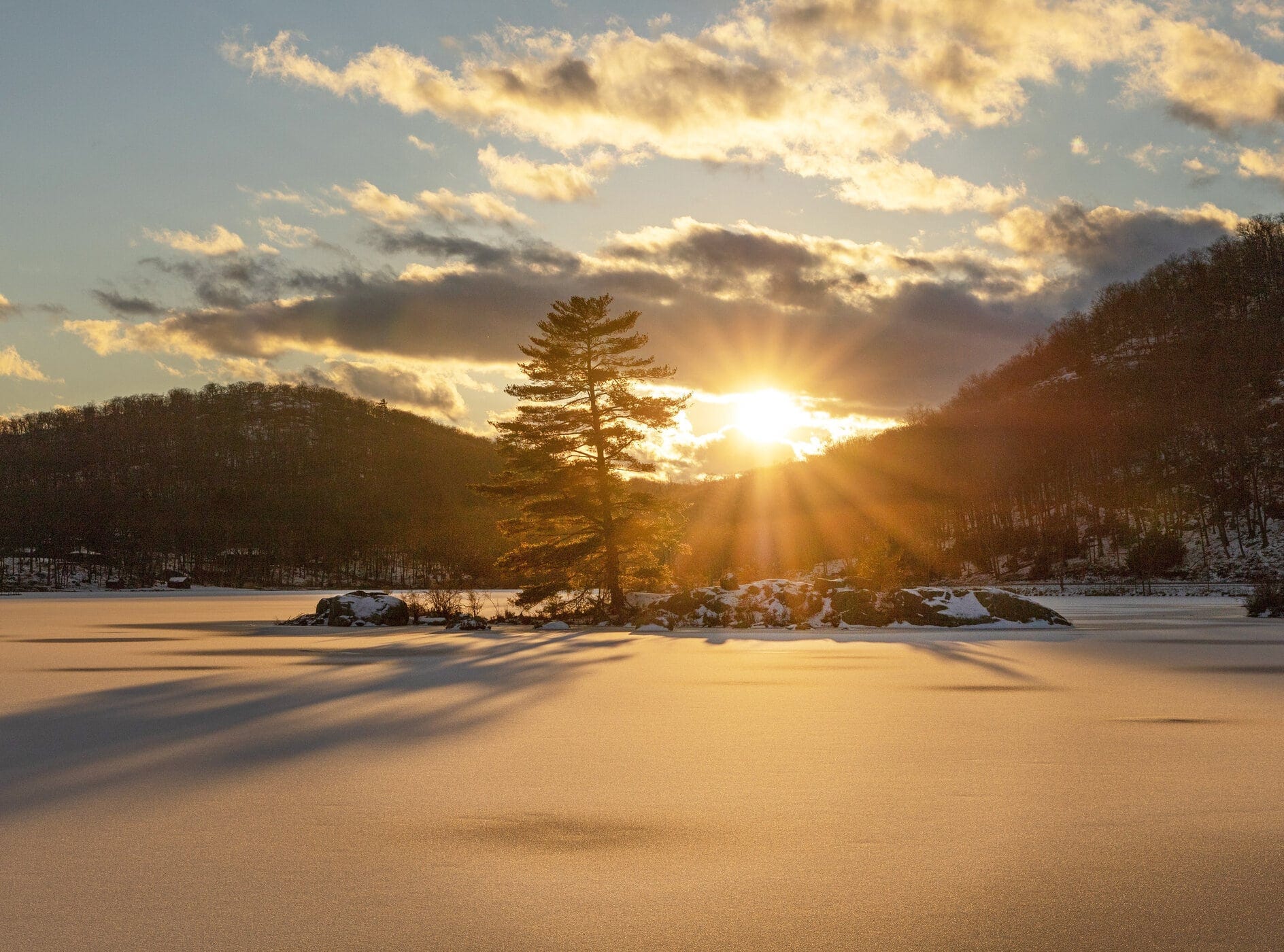 Hudson Highlands State Park Preserve: Cold Spring
This preserve knows how to kick off the new year right. Beginning at 11 a.m., their First Day Hike commences with free hot cocoa, coffee, snacks, music, and a warm fire. Participants can also choose a trail for their comfort level — either the 1-mile Little Stony Point, or a 3-mile hike to the ruins of the nearby Cornish Estate.
Taconic State Park: Copake Falls
This guided hike begins at 1 p.m. and takes a trail through the historic Copake Ironworks to the scenic Bash Bish Falls, which lies on the state line between New York and Massachusetts. Children and leashed pets are welcome on the 3.5-mile hike, and participants can enjoy a bonfire and refreshments afterward.
Nicole Formisano is a freelance writer focused on community and environmental work. She earned an undergraduate degree in English and journalism from Marist College. Her work has previously appeared in TigerBeat and Long Island Press.