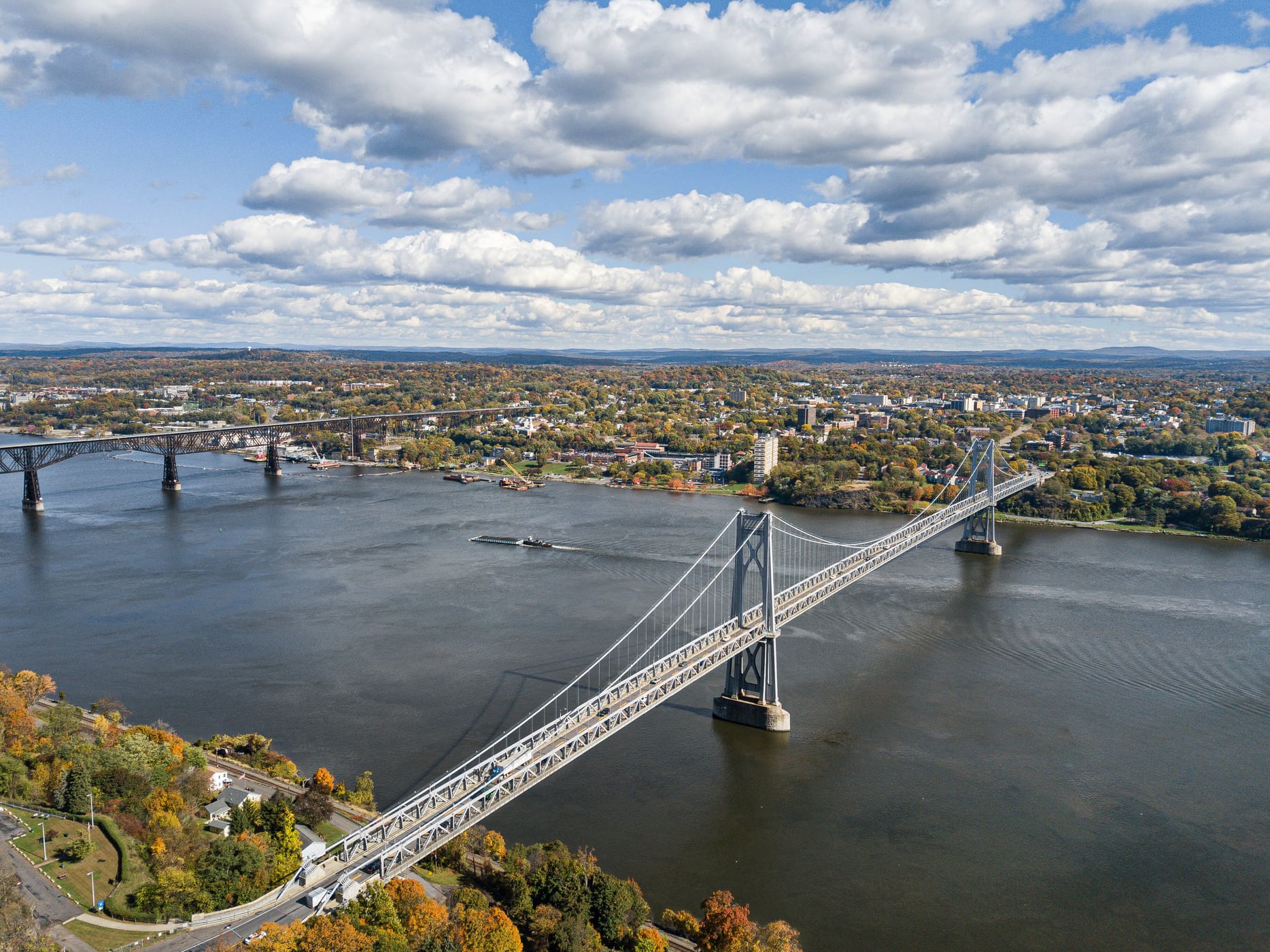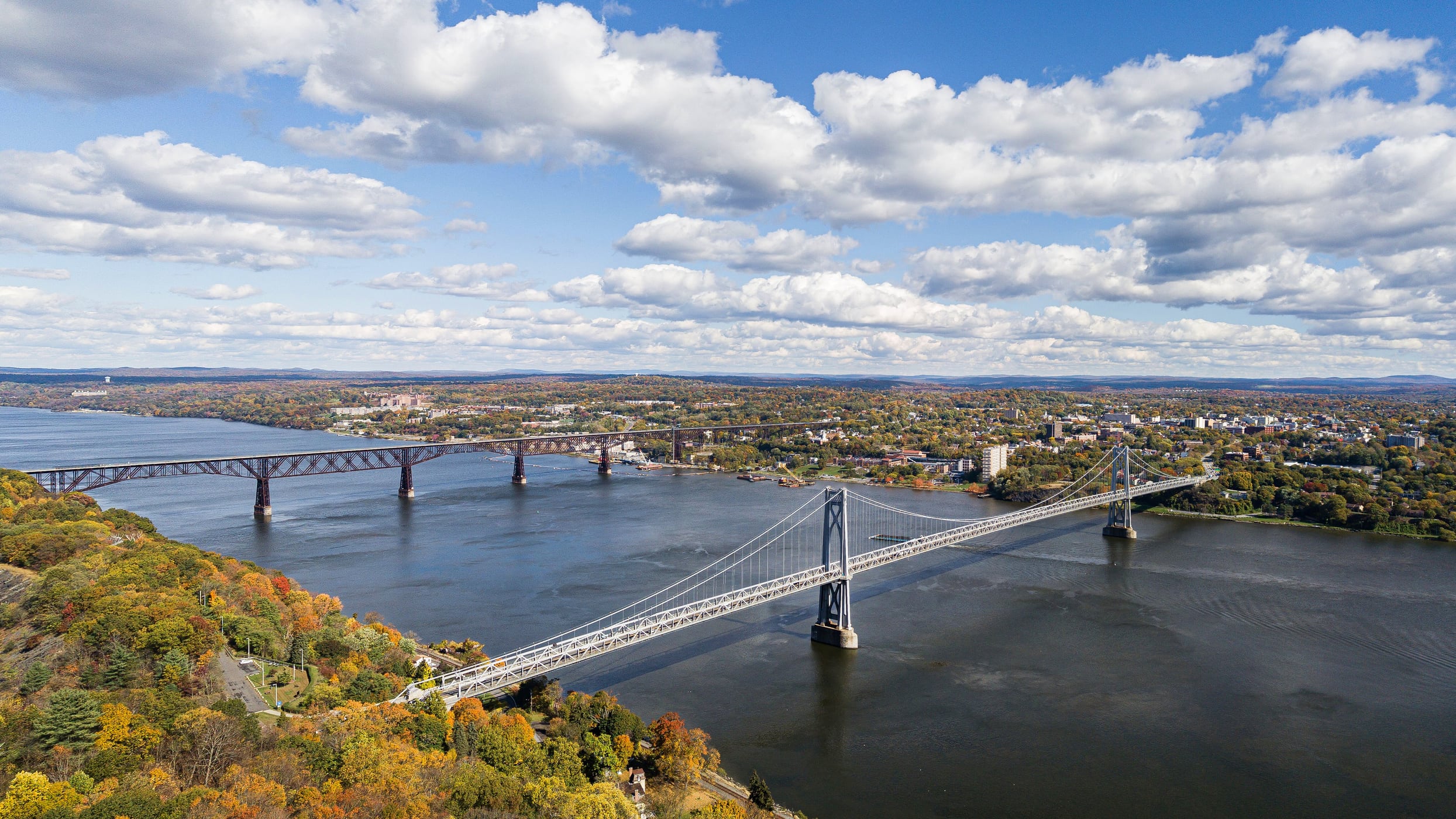 Two bridges, two communities, lots of fun.
POUGHKEEPSIE, Dutchess County; Town of Lloyd, Ulster County — By taking this 4.6-mile loop, whose creation was spearheaded by Scenic Hudson, you can double your fun, traversing both the world's longest elevated pedestrian span — Walkway Over the Hudson — and what's arguably the valley's most beautiful bridge — the Mid-Hudson, which seems to hover in mid-air, held up by its slender cables. Between the two, and the magnificent views they afford, the route passes enticing shops, restaurants and cultural destinations. For those yearning for a nature break, a spur connects to 2.5 miles of forested trails in Franny Reese State Park.
For inquiries about the Walkway Loop Trail, call Walkway Over the Hudson at 845-834-2867.
Activities
More to Explore
Reap the bounty at one of the myriad u-pick farms in Highland and surrounding communities. Across the river in Poughkeepsie, attractions include Locust Grove, the 200-acre estate of telegraph inventor Samuel Morse, and a superb collection of Hudson River School paintings at Vassar College's art museum.