It finally feels all balmy and inviting outside, which means more people are heading into nature to enjoy it. Practicing social distancing isn't a problem at these 8 Scenic Hudson parks that rarely attract crowds. In fact, you might call them "hidden gems." Ranging from grassy riverfront oases to rugged forest landscapes, they offer a variety of ways to experience the Hudson River's majesty and the valley's emerging greenery.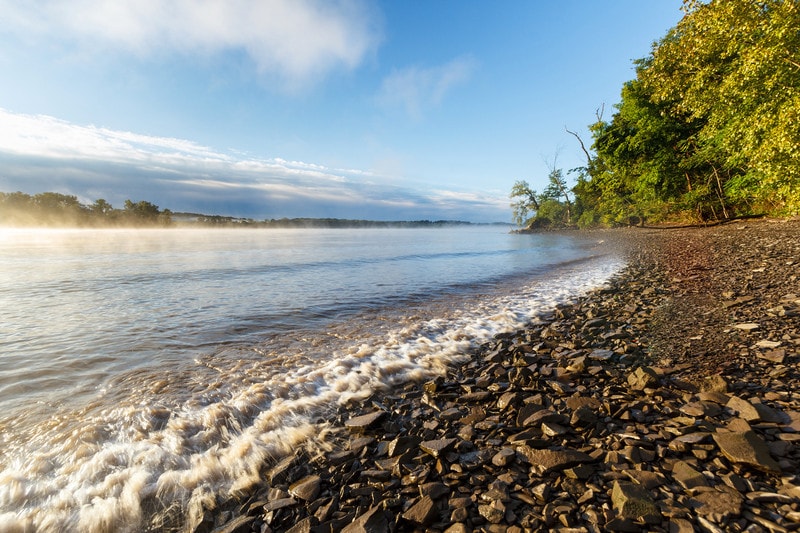 Heading up the Thruway, this is a great place to stop and stretch your legs. Walking a tad less than 2 miles, you pass through wildflower-filled meadows offering vistas of the distant Berkshires (the "Long View") before descending through woods to the Hudson's shore for more Instagram-worthy moments.
Soak Up a Waterfall
Manitou Point Preserve (Garrison, Putnam County)
The 3-plus miles of carriage roads and footpaths here pass a picturesque waterfall, Manitou Marsh (a prime striped bass nursery), stone walls and remains of old farm buildings. But best of all is the riverfront trail atop dramatic rock outcroppings — a scene straight out of a Hudson River School painting.
Climb a Mountain on Foot or Bike
Illinois Mountain (Lloyd, Ulster County)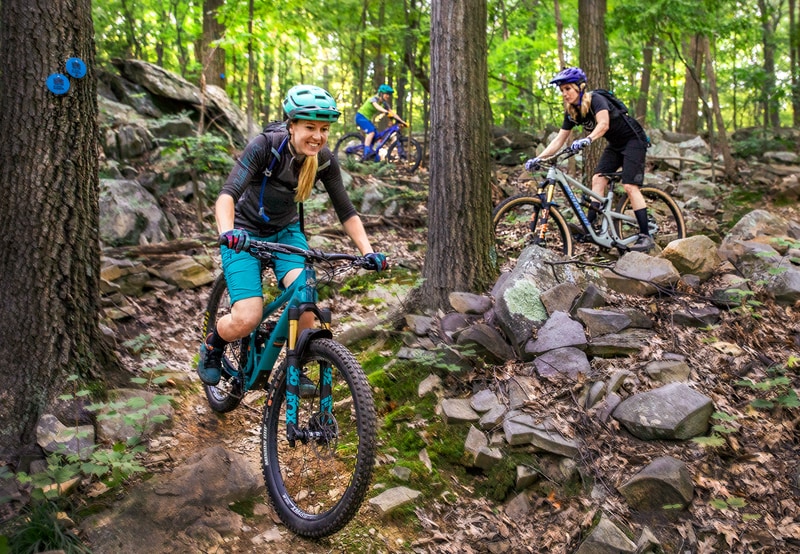 This hike is all about the journey, not summit views. The ascent follows a series of switchbacks, limiting your exertion and constantly changing your perspective. One minute you're gazing at a wetland, the next passing a fern-adorned rock outcrop — and maybe spotting a great horned owl or coyote.
Trails at Mills-Norrie State Park can get crowded, but the 1.85-mile route to this viewpoint offering stunning views of the river and Esopus Island rarely fills up. It's an easy ramble through gorgeous terrain: a wooded ravine with a babbling stream.  
Picnic and Hit a Ravine
Harrier Hill Park (Stockport, Columbia County)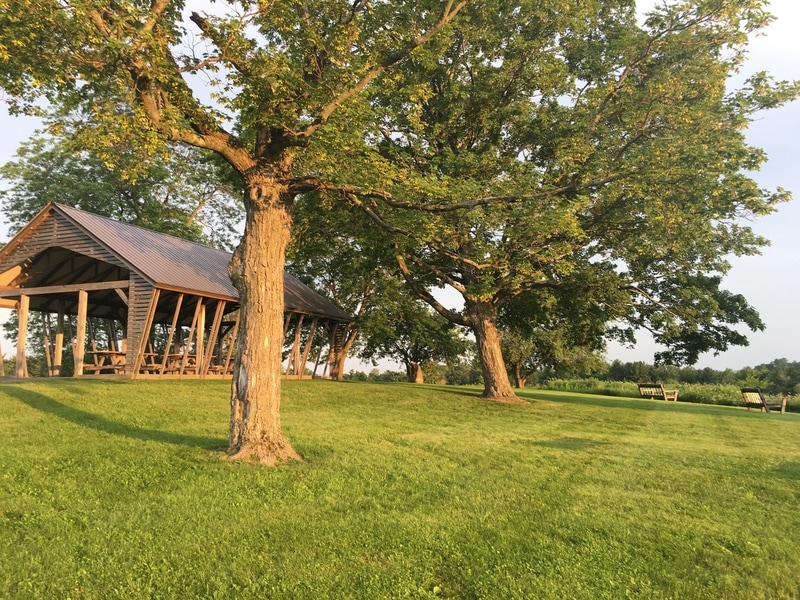 Enjoy lunch in the shaded pavilion — it's styled like a corncrib, paying tribute to the land's agricultural past — while savoring unparalleled views of the Catskills and keeping your eyes peeled for grassland birds. Then hit the Stockport-Greenport Trail for a 2-mile trek to a steep, cool, forested ravine.
Take an Uncrowded Highlands Hike
Hudson Highlands Gateway Park (Cortlandt, Westchester County)
The views aren't as famous as those from Breakneck Ridge or Storm King Mountain, but they're beautiful, you'll likely have them to yourself and you won't get exhausted reaching them. Plus, you'll pass through some astonishingly diverse habitats: woods, wetlands, rock ridges and streams.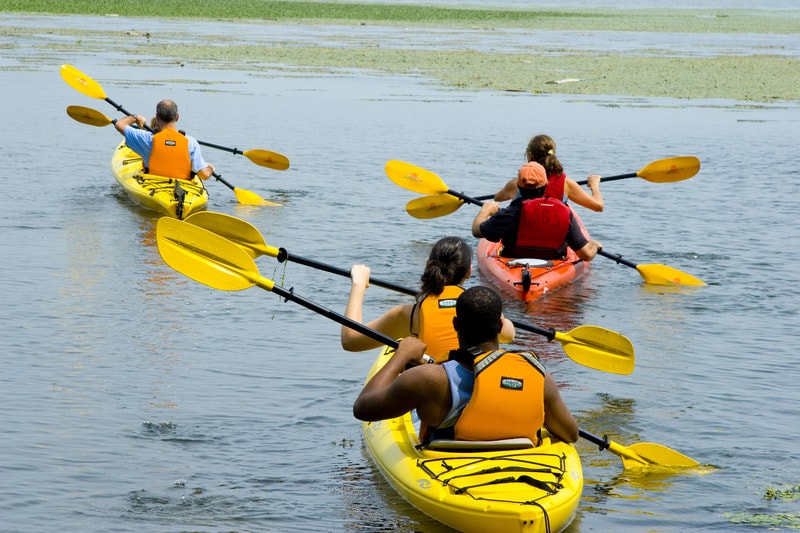 Savor a riverside lunch before launching your kayak or canoe from the level beach. The Hudson is narrow and placid here, so paddle across and explore the astounding variety of wildlife around Stockport Creek and the islands and marshes in the Hudson River National Estuarine Research Reserve.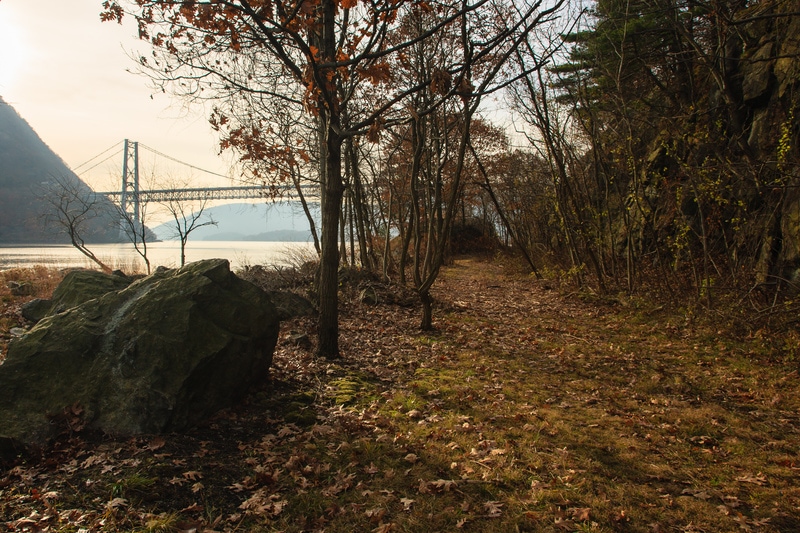 Avoid the throngs at nearby Bear Mountain State Park and spread your blanket at this little jewel, where passing ships feel like they're within arm's reach. You're guaranteed a cooling breeze and a panoramic vista of the Hudson Highlands second to none. Bonus: You can even walk off your meal on a short trail.
*The safety of our park visitors is our top priority. We continue to require that group visits be limited to 10 people or fewer, and that all visitors wear masks and practice social distancing. In addition, if you're experiencing COVID-19 symptoms, or not feeling well in any way, please stay home.