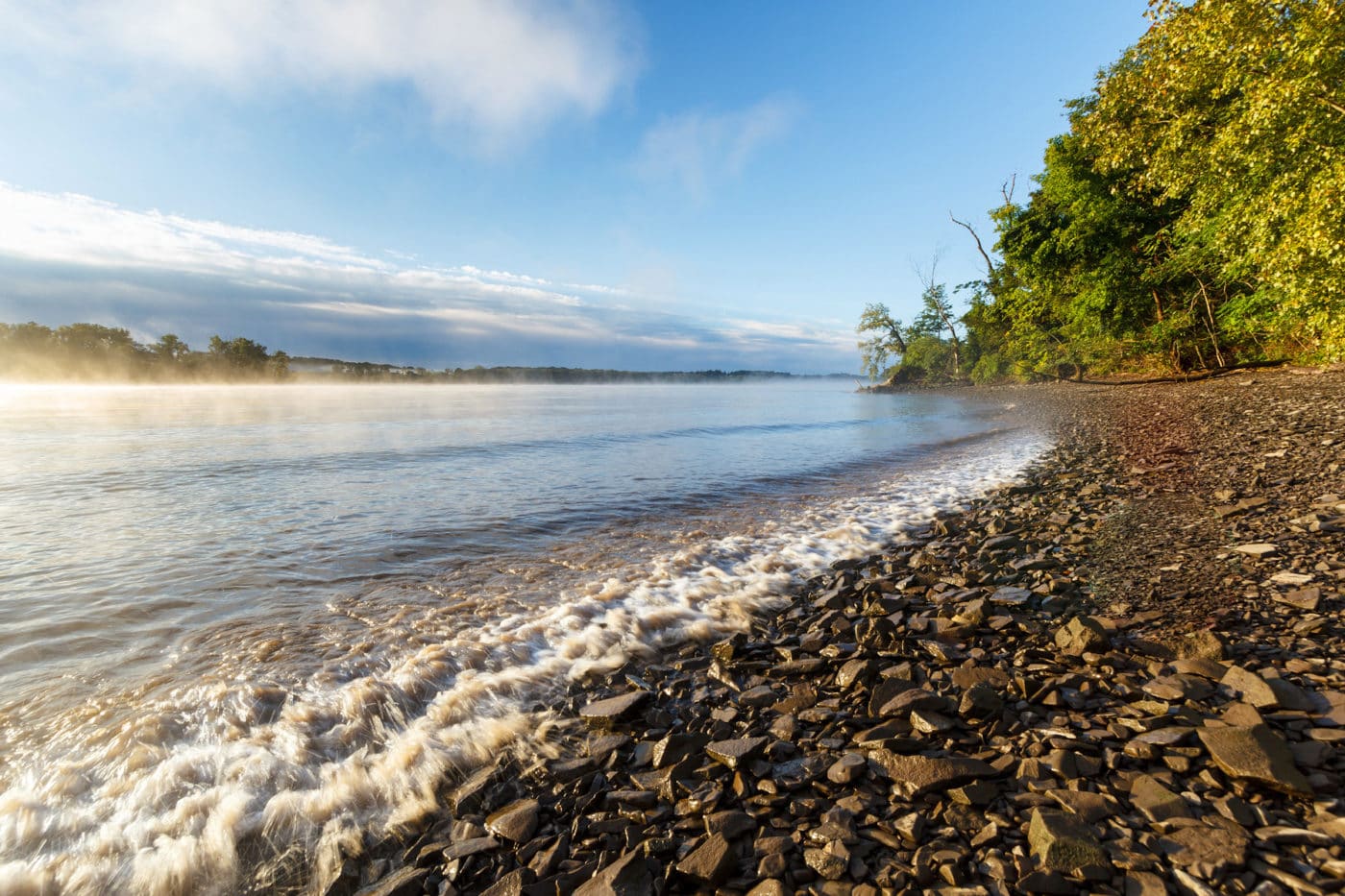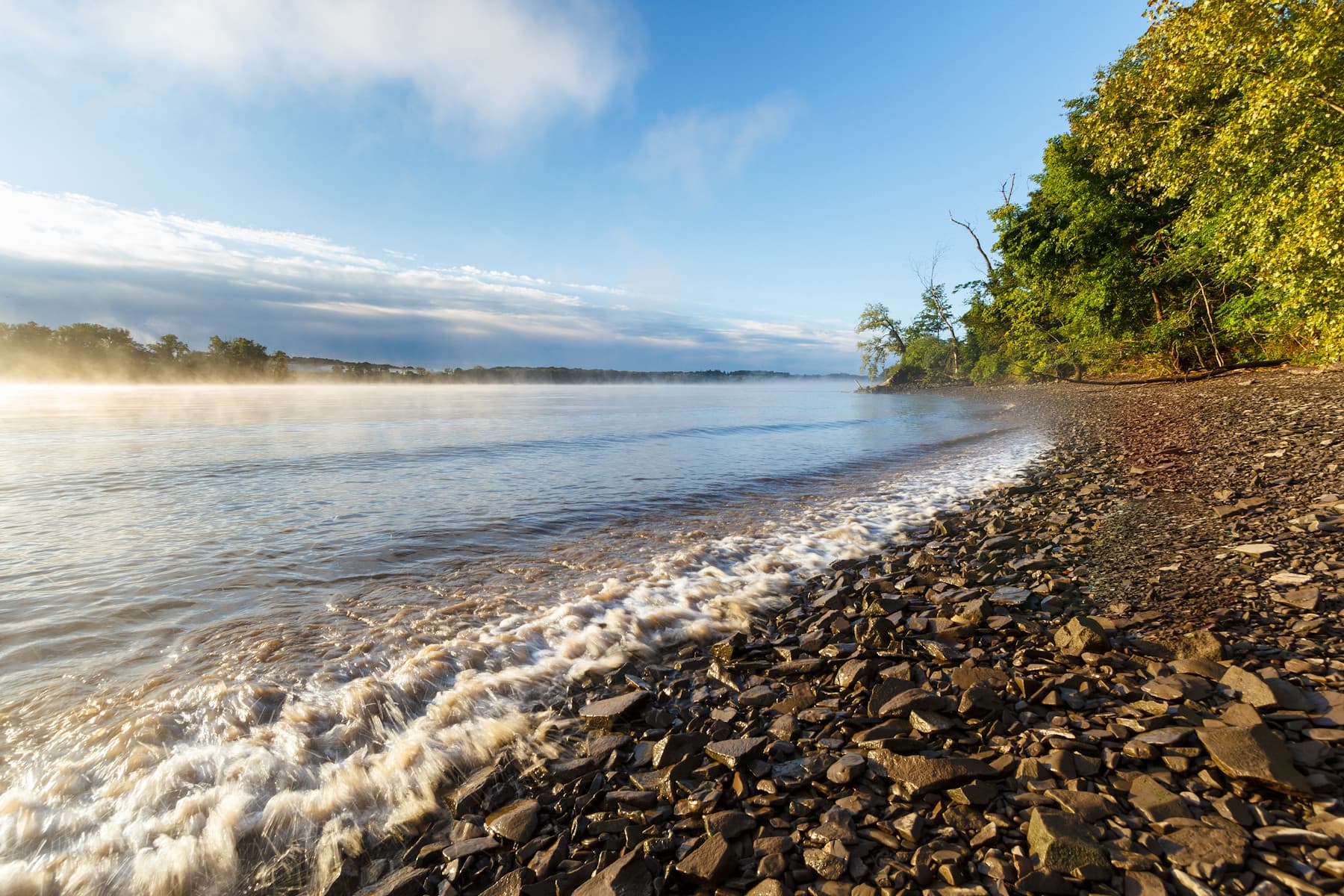 Wander down to the river through a historic farmstead.
NEW BALTIMORE, Greene County (76 acres) — The first thing that greets you upon entering the park is an old red barn, which attests to the land's centuries-long incarnation as a farm. Today, a profusion of wildflowers bloom in the former pastures, attracting dragonflies, butterflies and birds — and humans eager for close-up connections with nature and the outstanding vistas of the far-off Berkshire Mountains that inspired the park's name. The trail gradually descends to the Hudson shoreline, affording superb views up- and downriver. It's not hard to see why Scenic Hudson protected this land.
The New Baltimore Conservancy created and manages the park.
Free and open year-round, dawn to dusk.
Important COVID-19 Safety Updates
The safety of park visitors in light of ongoing COVID cases continues to be one of our top priorities. All group visits need to be pre-approved (please fill out this form and email Anthony Coneski to coordinate a group visit).
Although neither the CDC or New York State require masks in outdoor settings, we ask that unvaccinated visitors or large groups consider wearing masks as COVID cases continue to rise in the area.
Thank you for doing your part to protect yourself and others so we can continue to make these precious resources available for all.
Activities
Single Park Map
Get Directions
Featured content and resource list – click pencil to add content
More to Explore
Enjoy a drive through three quaint and historic river towns — New Baltimore, Coxsackie and Athens — all of which feature superb architecture and relaxing waterside parks. The 1663 Bronck House Museum in Coxsackie offers a glimpse into the lives of the region's early European settlers.