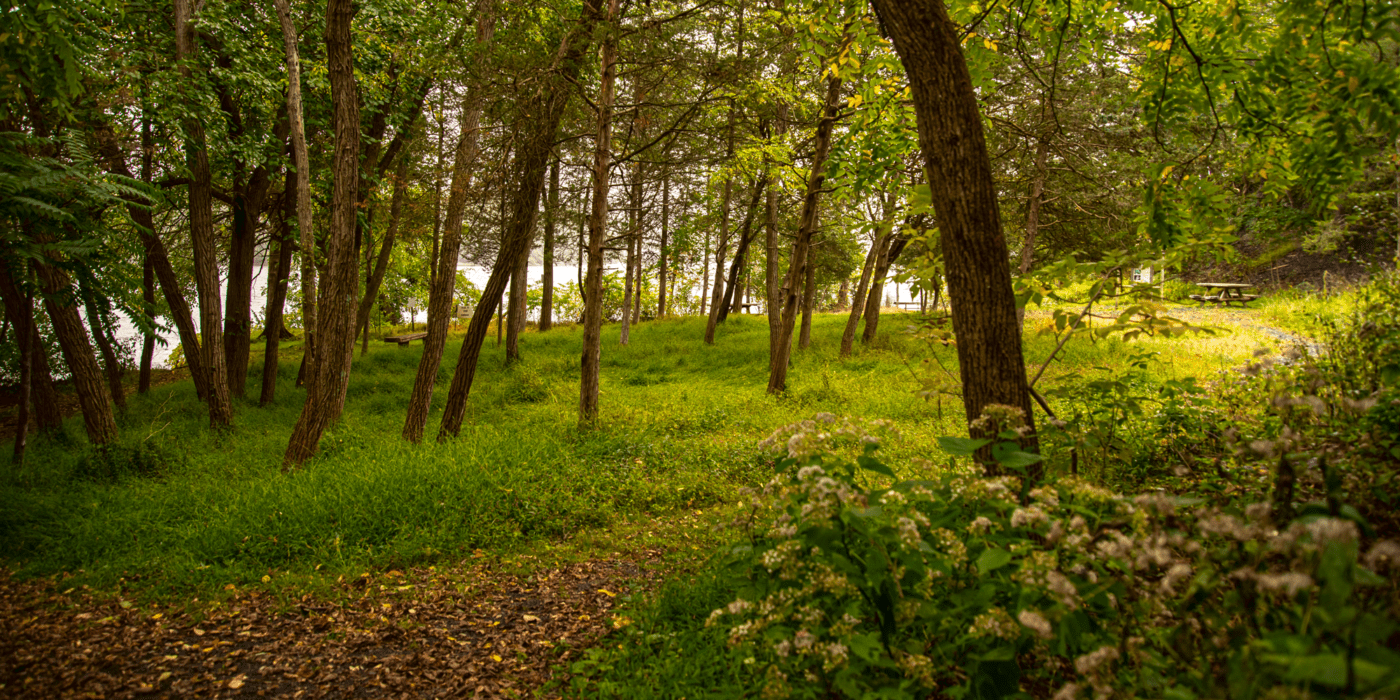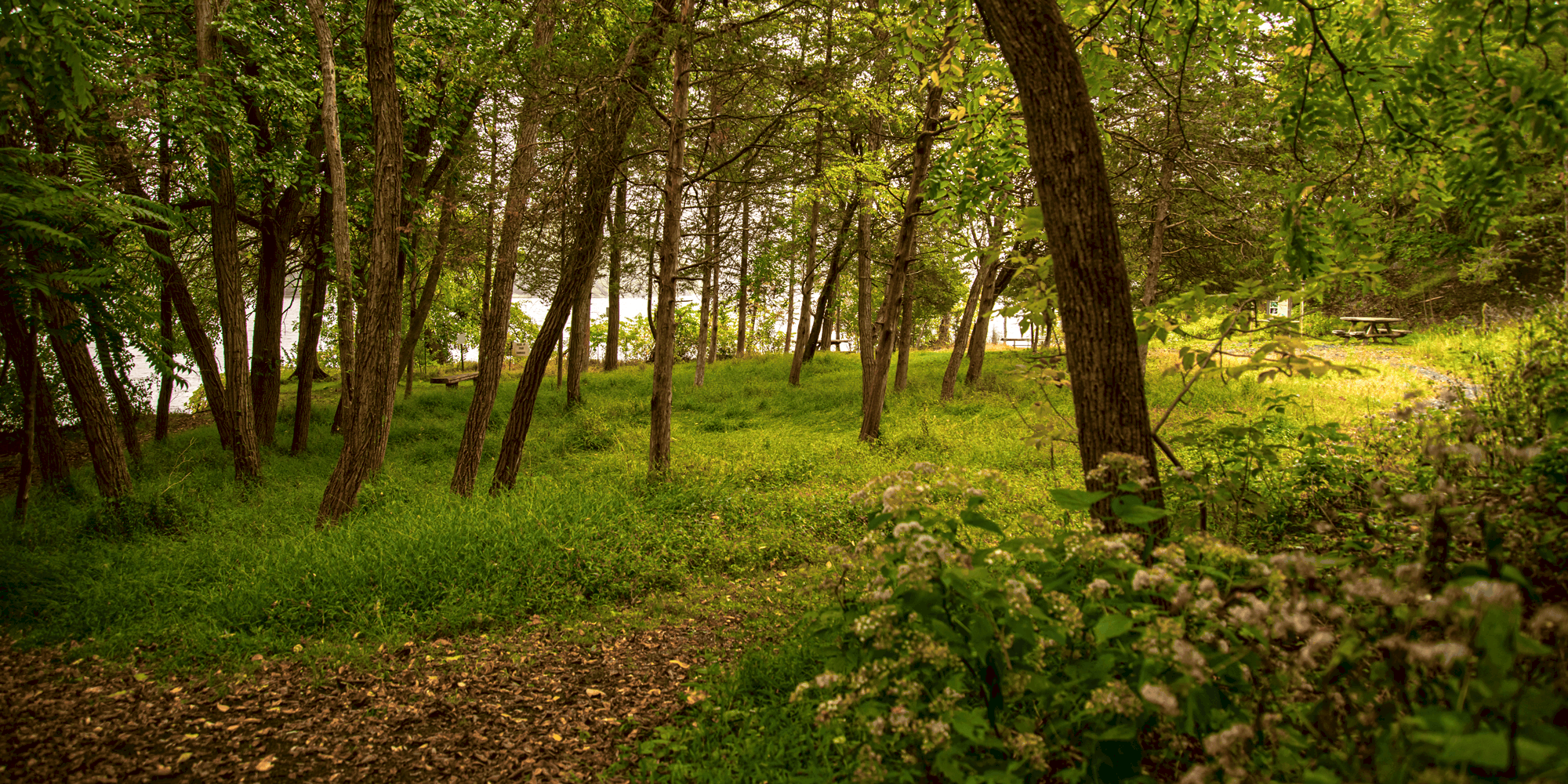 A lively wetland, dramatic river vistas and a shoreline picnic destination.
COXSACKIE, Greene County (7 acres) — Named to tell mariners that they were midway between Hudson and Coxsackie, Four-Mile Point Park offers an astonishing variety of outdoor adventures considering its size. An observation platform invites inspection of Vosburgh Swamp, home to many birds and amphibians. Grand Hudson River views await those who reach a bluff-top overlook. And the walk is all downhill to the park's pièce de résistance — the river itself, where a fishing pole, a kayak or a picnic would come in handy, but none are necessary to savor the scenic splendor.
Free and open year-round, sunrise to sunset.
IMPORTANT COVID-19 SAFETY UPDATES
The safety of our park visitors is our top priority. Due to COVID-19, we continue to require that all group visits be pre-approved (please fill out this form and email Anthony Coneski to coordinate a group visit).
Starting Monday, May 24, Scenic Hudson is adopting outdoor safety guidelines that align with the recommendation of the Centers for Disease Control and Presentation (CDC) and New York State:
Vaccinated individuals are no longer required to wear a mask in most settings, but we do recommend that everyone wear masks in large public groups.
Unvaccinated individuals, under both CDC and NYS guidance, must wear masks in all public settings.
Activities
Single Park Map
Get Directions
Featured content and resource list – click pencil to add content
More to explore
Catskill's quaint downtown is a great place to fill up on food and shopping. Also visit the Thomas Cole National Historic Site, home and studio of the founder of the Hudson River School of painting, and stroll across the Hudson River Skywalk to enjoy views that inspired Cole.