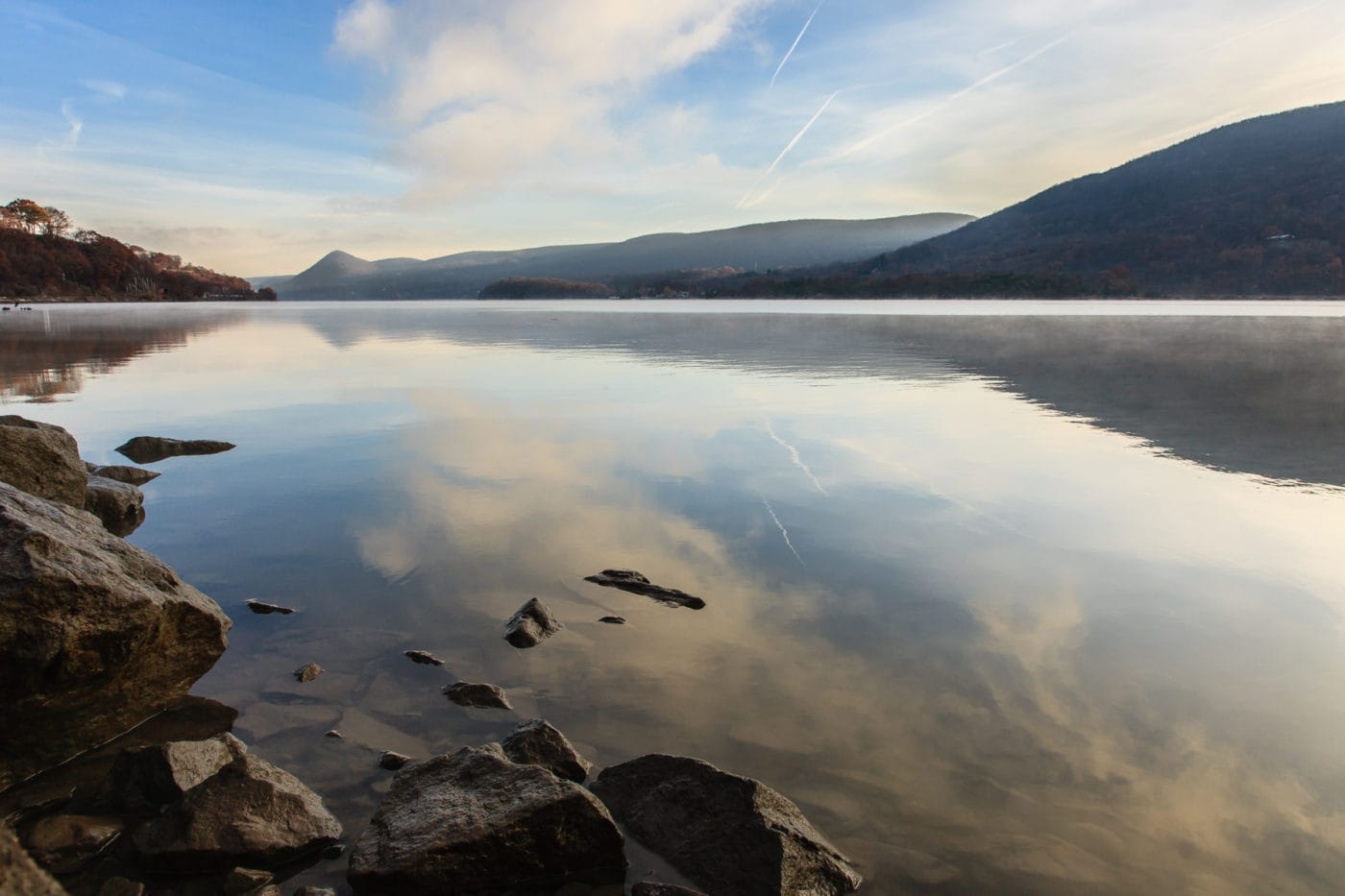 You can't get closer to the majesty of the Hudson Highlands.
HIGHLANDS, Orange County (2 acres) — Embodying the saying that "good things come in small packages," Mine Dock Park offers sweeping vistas of the Hudson Highlands inches from the river's edge. Named after its 19th-century use as a loading dock for ore from inland iron mines, the park is also a great place to enjoy a picnic or launch a kayak. By protecting the land, Scenic Hudson ensured the town's first public access to the river since the creation of the West Shore Railroad in the 1880s.
Scenic Hudson Mine Dock Park is owned by the Palisades Interstate Park Commission and managed by the Town of Highlands.
Free and open year-round, dawn to dusk.
Activities
Dog walking on leash
Fishing
Hudson River Greenway Water Trail site
Kayaking & canoeing
Picnicking
Walking
Wildlife watching
Single Park Map
Get Directions
Featured content and resource list – click pencil to add content