Para leer esta página en español, pulse aquí.
PARK SAFETY GUIDELINES DURING COVID-19

Currently all Scenic Hudson parks remain open.

Mask up! Please wear a mask at all times when using our parks.
Please choose a different park or return another time/day to visit if you arrive and a park is already crowded.
If parking lots are full, do not park along roadsides or other undesignated areas.
Please follow these rules when biking in our parks.
Check out our recommendations for alternative ways to enjoy the outdoors.

With your cooperation, we can keep our parks open as a place for exercise, solace and connection to nature during this challenging time. Thank you for being considerate of others.
Thursday, October 22—RBG: Sustaining Scenic Hudson's Environmental Legacy
Dear Friend,
I never tire of seeing Storm King Mountain, both because of its extraordinary beauty and because it reminds me of the 17 years of concerted effort it took Scenic Hudson's founders to protect this Hudson Highlands landmark from a destructive power plant.
The late Supreme Court Justice Ruth Bader Ginsburg had much in common with the men and women who took a stand to protect Storm King – courage, persistence, passion, fairness. In my household and across the land, she is revered as a champion of equal rights for women and all people. Her legacy in legal rulings and their repercussions in our lives is breathtaking and inspiring.
RBG also played an important role in sustaining Scenic Hudson's environmental legacy.
Time and again during her 27 years on the Supreme Court, Justice Ginsburg ruled in favor of environmental protections that assured all Americans would have clean water to drink and air to breathe. This article highlights some of her contributions to preserving essential safeguards.
For me, RBG became one of America's great environmental champions in 2000, when she wrote the majority opinion on a case (Friends of the Earth v. Laidlaw Environmental Services) that upheld the concept of standing – that the public has a legal right to take a stand on projects that could affect their cherished connection with nature. In writing that decision, Justice Ginsburg carried the torch lit during Scenic Hudson's Storm King campaign.
December 29 will mark the 55th anniversary of the "Scenic Hudson decision." This ruling by the Second Circuit of the U.S. Court of Appeals affirmed that Scenic Hudson, on behalf of the people who hiked and fished in the Hudson Highlands – or simply cherished the awesome beauty of the region – could sue to stop the Storm King plant from damaging this natural and national landmark. The judges' unanimous ruling laid the cornerstone of America's seminal environmental law – the National Environmental Policy Act – and ignited the modern grassroots environmental movement.
Justice Ginsburg's opinion in Friends of the Earth v. Laidlaw Environmental Services came at a time when many corporate interests and governments were trying to chip away at standing, tightening the rules about who could legally oppose developments that promised big economic benefits for a few at the expense of natural assets that benefit everyone. She, and the six justices who sided with her, sent a thunderous message that standing was here to stay. Scenic Hudson generally prefers to work toward win-win solutions. But when we must, we go to court to ensure protection of the Hudson Valley's irreplaceable natural resources. And when we do, our cases rest on the principle of legal standing, fortified by Judge Ginsburg's ruling.
RBG also ruled in favor of the federal government's authority to limit the transport of air pollution across state lines when states fail to do so. And she ruled that the federal government has the authority to regulate greenhouse gas emissions under the Clean Air Act. This is particularly important – and concerning – at a time when Judge Amy Coney Barrett, nominated to succeed Justice Ginsburg, refused in her Senate hearing to acknowledge that climate change is even happening and a threat.
In closing, I want to urge you to make your own contribution to our nation's future by voting on November 3. This cherished right is not universal. According to the international watchdog Freedom House, 56 nations fail to hold fair elections – so we should never take this privilege lightly.
Stay safe and stay strong,

Friday, September 25—Celebrating our Farms and Farmers through Cycling
Dear Friend,
As I bicycle around the Hudson Valley, I always revel in the breathtaking scenery – glimpses of the Hudson River, the Catskills, the quiet backroads, and the beauty of farm fields and orchards. I feel an added sense of pride when I pass farmland that has been permanently protected by Scenic Hudson. Over the past 20-plus years, we've preserved 18,000 acres on more than 130 farms, often ensuring the viability of family operations that provide healthy produce, sweet cider, pumpkins, and the farm stands and markets characteristic of the region.
In past years, I've joined hundreds on Scenic Hudson's Farmland Cycling Tour in northern Dutchess and Columbia County, a rite of autumn in the Hudson Valley. On this crisp fall September morning cyclists enjoy the beauty of the region's countryside. It's always a thrill to meet so many biking enthusiasts who value our work. Even more important, the event directly connects me and fellow participants with farms Scenic Hudson has partnered to preserve.
Sadly, to ensure everyone's safety, this year's Farmland Cycling Tour will be a virtual event that embraces the spirit of the occasion. More about that in a moment.
Conserving the rolling fields and orchards that cyclists pass would not have been possible without farm families committed to making their land permanently available for agriculture. This commitment is essential both for securing the valley's rural charm – which attracts so many tourists – and for ensuring that residents of the region and New York City can rely on a stable supply of fresh food reaching their tables. The latter is even more critical during these challenging times, when all of us strive to stay healthy.
The pandemic has had a devastating impact on farmers, whose operations traditionally depend on so many unforeseen variables – drought, late frosts, pests, severe storms... Now, they're also suffering from a drop-off in orders from restaurants, schools and other institutions. You can help support their livelihoods by sustaining your membership in a Community Supported Agriculture (CSA) farm, shopping at your community's farmers market, and visiting local farmstands and u-pick orchards. It's a win-win.
The Outdoor Adventures section of our website features an extensive lineup of farms throughout the valley that welcome customers. Right now, the branches of local apple trees are sagging with fruit – fyi, New York produces more apples than any state except Washington – and orchards have instituted policies to ensure visitors stay distanced and safe. As family outings go, nothing beats apple picking.
While we can't gather for an actual Farmland Cycling Tour, we are planning some exciting opportunities for you to experience the essence of the event – either by pedaling one of the tour routes on your own or by riding on a stationary bike at home. Either way, you'll get a good workout and learn from farmers themselves why we host this fall classic.
I'll update you soon with the details of these and other inspired October events that support local farmers and connect us all with the harvest season. It's guaranteed to gear you up for the tour's 2021 return.
Stay safe and stay strong.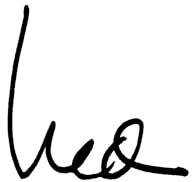 Saturday, September 12—Seeking Natural Solutions for Climate Change Lewis
Dear Friend,
A friend and I recently climbed Sugarloaf Mountain in the Hudson Highlands, just north of Breakneck Ridge. For years I've been intrigued by the profile of this mountain, which resembles a Hershey's Kiss. Its peak affords inspiring vistas up and down the valley, including Storm King Mountain, Scenic Hudson's founding victory.
The hike up the mountain is largely wooded, and as I trekked along, I contemplated how forested lands like these could help combat climate change. The climate crisis is real and present, here in the Hudson Valley and across the country. Temperatures in California recently hit all-time highs; unprecedented fires are burning along the West Coast; rising sea levels and intense storm have impacted properties from Miami to Manhattan and along the Hudson, including Scenic Hudson's waterfront parks.
It's time to employ all measures – including "natural solutions" such as forest management and regenerative farming methods – to fight the problem. With 67 percent of the Hudson Valley's land cover in forest and woodlands, keeping the carbon in the trees through land preservation, forest restoration and other sustainable practices could be a significant factor in overcoming this existential challenge.
Playing a role in turning this potential into a solution is why I'm delighted that the Cuomo Administration recently named me to the Forestry and Agriculture Advisory Panel of New York State's Climate Action Council.
Established by the state's 2019 Climate Leadership and Community Protection Act, the council will develop a plan for achieving Gov. Cuomo's nation-leading goals to confront climate change – reducing the state's greenhouse gas emissions 40 percent by 2030 and no less than 85 percent by 2050. Six advisory panels will recommend specific strategies for hitting these targets. As its name implies, the Forestry and Agriculture Advisory Panel will investigate how woodlands and working farms can help curb these emissions and, in turn, the damaging impacts of climate change.
My participation on the panel aligns with Scenic Hudson's leadership of the Hudson Carbon Consortium, which we convened last year with Abby Rockefeller and Ben Banks Dobson of the Rockefeller Farms in Columbia County. This consortium of land managers, scientists and public policy advocates is exploring how land-management practices on farms, in forests and wetlands could reduce – and even reverse – the release of climate-warming carbon and methane into the atmosphere. The effectiveness of these practices will be tested at the Scenic Hudson Soil Lab on Columbia County's Old Mud Creek Farm, which we conserved with landowner Abby Rockefeller and the Columbia Land Conservancy. Keeping Carbon, a short film by my friend Jon Bowermaster, powerfully conveys the commitment of Hudson Carbon and local farmers to find natural solutions to climate change.
As you know, Scenic Hudson also is committed to halting projects that would increase climate-warming emissions. In the final installment of our "Cycle of Harm" webinar series on September 17, experts will stress the significant risks to people, the environment and New York's energy future posed by the proposed Danskammer fracked-gas power plant in Newburgh – all reasons why we're leading the charge to stop it. Click here for more details about the event and how you can get involved in guaranteeing a safer, healthier future for our children and grandchildren.
Stay safe and stay strong.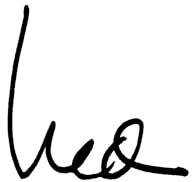 Thursday, August 13—Continuing the Legacy of John Lewis
"When you see something that is not right, not fair, not just, you have a moral obligation to say something, to do something." —John Lewis (2019)

Dear Friend,
Throughout my life and career, I've been inspired by John Lewis. His forceful, fearless words and actions empower all of us who are committed to improving the world, whether by fighting for racial equality or for everyone's right to clean water and air.
John Lewis led with kindness and love backed by a steely resolve and undaunted courage. For the protests of the Black Lives Matter movement to result in meaningful change, we must follow his example — treating our adversaries with respect, and with a willingness to put ourselves on the line.
In 2013, the year of Scenic Hudson's 50th anniversary, we realized that the organization was founded three months after the March on Washington, at which Dr. Martin Luther King, Jr., delivered his legendary "I have a dream" address. Preceding him at the podium was 23-year-old John Lewis. He also electrified the crowd, saying, "We do not want our freedom gradually. We want our freedom now! We must say, 'Wake up America! Wake up!' For we cannot stop, and we cannot and will not be patient!"
Recalling these powerful words while celebrating Scenic Hudson's half-century of achievements — which include democratizing environmental protection—it became clear we had not done enough to ensure our work benefits all people of the Hudson Valley. This marked a turning point in my leadership. Since then, I have intensified my efforts to ensure diversity and representation among Scenic Hudson's staff while increasing our investment in the region's cities.
You may not know that John Lewis was also a champion of the environment. In Congress, he fought tirelessly to increase funding for the Environmental Protection Agency, secure additional safeguards under the Clean Air and Clean Water acts and stem climate change. We can celebrate his memory by living up to the advice he gave young climate activists last year: "It is our responsibility to leave this planet cleaner and greener. That must be our legacy."
To ensure a healthy future for everyone's children and grandchildren, we have to step up our game. We need to reverse the catastrophic environmental rollbacks of the Trump administration and halt projects like the Danskammer fracked-gas power plant, which could disproportionately affect Black, Indigenous and People of Color. We also need to push for renewable energy projects and fight to ensure they are implemented without damaging the natural resources and beauty we treasure.
There is much more we can do to lessen the divide underscored by a new studyshowing that parks serving primarily nonwhite populations are half the size of those enjoyed by white populations. In addition to providing much-needed places for recreation, healing and community gatherings, public parks help cool surrounding neighborhoods by up to 6 degrees. Now, when the health dangers posed by extreme heat have been exacerbated in minority communities by increased risk of contracting COVID-19, sustaining the status quo is simply not acceptable. Scenic Hudson is listening and looking for ways we can rise to the occasion, while strengthening local partnerships to create new city parks and greenways.
In the New York Times op-ed printed the day of his funeral, John Lewis wrote, "I urge you to answer the highest calling of your heart and stand up for what you truly believe." Let these words guide all who share my belief that all Hudson Valley residents can live in healthy, safe and prosperous communities.
For inspiration, watch the moving ceremony that took place on August 1 at our Shaupeneak Ridge preserve in Ulster County to celebrate creation of a new trail honoring the life of Sojourner Truth. This pioneer in the abolition and civil rights movements secured her freedom by walking over the ridge. Conducted by our partners at Harambee in Kingston, the event included gripping music and dance and a dramatic retelling of Truth's life.
John Lewis carried on Sojourner Truth's mission. We must walk in both of their footsteps, spurred by his call to "Wake up America. Wake Up!"
Stay safe and stay strong.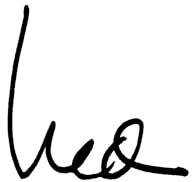 Thursday, July 22
The past month has made it clear there's plenty of work we can do together to help protect our drinking water and ensure clean air here in the Hudson Valley. Here are some opportunities for you to get involved and make your voice heard in support of a healthy environment for everyone.
It's time we stop the runaway train of Trump Administration actions to eviscerate the laws and rules that protect this country's vital natural resources—most recently including the National Environmental Policy Act.
This bedrock environmental law, a direct result of Scenic Hudson's founding battle to protect Storm King Mountain, gives Americans the right to oppose or support projects funded or permitted by the federal government. If Trump wants to ram through approvals for a pipeline along the Hudson River, NEPA guarantees our right to speak out against it.
But the president has recently taken action to dramatically weaken that right—and with it, our power to stand up for ourselves against dirty fossil fuel and other destructive infrastructure projects. These are projects whose worst impacts are felt most by low-income communities and people of color.
That's why I'm asking you to get involved and stand against Trump's dangerous rollbacks.
One thing you can do is write to your elected representatives in Congress and tell them you want them to do everything they can to stop this environmental mugging and retain our right to help protect our local environment.
Here are some more actions you can take to help protect the Hudson Valley:
Stand with us against the proposed fracked-gas Danskammer power plant, which will pollute our air and dramatically increase climate-warming greenhouse gas emissions.
Pitch in to create new parks in neighborhoods where they don't exist.
Support urban farms and markets that deliver healthy food to inner-city families.
Speak up for a Hudson River free of PCB toxins and against Amtrak's plans to erect fences denying riverfront access.
Upcoming events in our Envision Summer Series will help you learn about and engage in some of Scenic Hudson's most exciting campaigns. On July 23, we'll discuss the Danskammer project. Then on July 29, we'll feature a new 520-acre state park in Ulster County that will provide access to nature for thousands of Kingston residents. I hope you'll tune in.
Finally, I want to remind everyone to keep masking up and following social distancing guidelines when visiting Scenic Hudson parks. These precautions are vital to helping save lives and keeping us on the right track.
Stay safe and stay strong.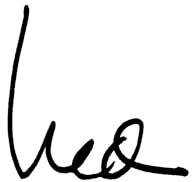 Thursday, July 2
With high temperatures predicted for the upcoming holiday weekend, people will be flocking to the riverfront in search of refreshing breezes and inspiring vistas. We created this PSA to remind you to keep masking up when around crowds or visiting Scenic Hudson parks. This is no time to take chances.
Zoraida Lopez-Diago, Scenic Hudson's River Cities Program Director, recently was a guest on Radio Kingston's "Green Radio Hour with Jon Bowermaster." I hope you'll listen to her compelling interview, which begins about 25 minutes into the program, after a segment featuring the Hudson River Maritime Museum's solar-powered boat Solaris, whose construction we helped fund. The issues Zoraida discusses — confronting environmental injustice, how community-driven initiatives hold the key to reinvigorating our cities, and Scenic Hudson's collaborative work to create new urban parks and farms — have added urgency as we continue to grapple with the COVID and racial justice crises. One thing is for sure: Inspiring leaders like Zoraida hold the key to achieving meaningful change.
Historic Hudson River Towns just introduced a great way to explore the lower valley — whether in person or in your backyard hammock. Its new audiovisual tour offers illuminating insights into more than four dozen places of scenic, historic and ecological importance on both sides of the river between the Gov. Mario M. Cuomo and Bear Mountain bridges. The tour features seven Scenic Hudson parks where we transformed contaminated industrial riverfronts into magnificent places to connect with the Hudson's beauty, including Esplanade Park in Yonkers, Scenic Hudson Park at Irvington and Scenic Hudson Park at Peekskill Landing. Scenic Hudson staff members provide the narration at each destination.
Wherever you venture to celebrate a Glorious Fourth, stay safe and stay strong.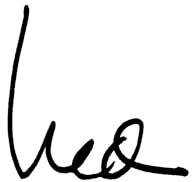 Thursday, June 25
While it's great to see shops and restaurants reopening throughout the Hudson Valley, sustaining our region's recovery depends on all of us remaining vigilant and smart — continuing social distancing and other health guidelines. I urge you to keep masking up when you're out and about and visiting Scenic Hudson parks.
Scenic Hudson counts on the generosity of our supporters to achieve results that benefit and unite all communities — providing safe places to enjoy the outdoors, clean water and air, and access to fresh, local food. But we can't do it alone; we need your help. While normally we'd be having a fundraiser to gather our friends and generous supporters in one of our beautiful parks, this year we've created a special webpage.
At this page, you'll find a video made by my friend, kayak buddy and renowned filmmaker Jon Bowermaster. It tells a high-stakes story from my past and shares my vision — and Scenic Hudson's — of how we can respond to the COVID crisis… bringing people together here in the valley, while protecting the vital lands and natural resources that keep us healthy. The page also gives you the opportunity to share your vision of the future. I'd love to hear your thoughts…
…I mean it.
Until next time, stay safe and stay strong.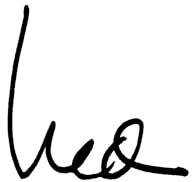 Tuesday, June 9
As the Hudson Valley begins to reopen, it's tempting to abandon social distancing and other guidelines. However, when visiting Scenic Hudson parks, I strongly urge you to keep masking up — it's the surest way to overcome this health crisis.
Building on Scenic Hudson's recent expression of solidarity with Black people in the struggle against racism and systemic inequality, today I am proud to share our statement supporting Gov. Cuomo's "Say Their Name" agenda to transform New York's criminal justice system:
Scenic Hudson acknowledges that systemic racism exists in our communities and is an obstacle to fulfilling our mission to create safe parks and other public spaces for Black people and all People of Color to enjoy the healing power of nature and the Hudson River.
We stand with communities of color to bring an end to racism and injustice and to hold our public institutions accountable. We are committed to taking steps to address this goal — within our organization, through our work with local communities and as advocates for the public interest.
We firmly believe that New York State must take action to change the criminal justice system in a meaningful way. We call on the state Legislature to listen to Governor Cuomo and the needs and interests of communities of color — in the Hudson Valley and across the state — and advance legislation that addresses this issue this week.
We recognize that advancing this legislation is likely just one of many ideas needed to make outdoor spaces truly safe and comfortable for communities of color in the Hudson Valley. We are committed to learning more about the concerns of the region's justice-based organizations, listening to and engaging in meaningful conversations with them, and partnering with them to advance these and other important issues.
Tomorrow night, Scenic Hudson kicks off our Envision Summer Series, three months of fun, informative and inspiring virtual events focused on caring, connection, community and collaboration. The inaugural event will begin at 7 p.m. with a guided tour of our People Who Make a Difference poster gallery, followed by a Q&A with one of our poster honorees — Karen Washington, co-founder of Black Urban Growers (BUGS), which supports urban and rural farmers of African descent, and co-owner of Rise & Root Farm in Orange County. The evening will wrap up with a curated selection of "Music for Change" presented by DJ Tim McQueen. I hope to "see" you there.
Until next time, stay safe and stay strong.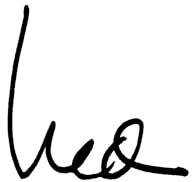 Wednesday, June 3
Scenic Hudson stands united with Black people in the struggle against racism and systemic inequality.
We are committed to taking a good, hard look at how we carry out our work, to ensure we embrace diversity, inclusivity and justice to the fullest. And while we don't have the answers to how to stem America's pervasive tide of racism, we are resolved to stand up against it and work toward ending it. We're committed to engaging in a dialogue with our community partners on best ways to listen and learn from those who have endured hatred, divisiveness, fear and oppression their entire lifetimes.
The coincidence of recent tragedies — death in police custody of George Floyd and the killings of Ahmaud Arbery and Breonna Taylor — combined with the devastating impacts of the COVID-19 pandemic and the disproportionate impacts of suffering and death on Black people leave me, and all of us at Scenic Hudson, grieving for the individuals, families, communities and people in the Hudson Valley, across America and the world.
Last month, we witnessed the shooting of Mr. Arbery while jogging and the experience of birdwatcher Christian Cooper in Central Park — whose request that a woman leash her dog led to her 911 call claiming "There's an African American man threatening my life." These unacceptable events remind us that Black people continue to be denied the basic right to safely enjoy the benefits of outdoor exercise and nature. Hate has no place in our parks.
Scenic Hudson also is resolved to move ahead fearlessly to ensure that Black, Indigenous and all People of Color have access to clean water, safe open spaces, healthy neighborhoods and fresh food. Providing these benefits to communities is at the core of our mission. To fulfill this mission, we must be an active participant in ending racism, inequality and blatant violations of human rights.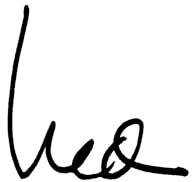 ---
Friday, May 22
As temperatures continue to rise, so does attendance at our parks. While we're delighted so many people rely on our natural areas for recreation and solace, we strongly urge you to wear masks throughout your visit. As Gov. Cuomo has said, this is no time to let down our guard. And please, if you arrive to a full parking lot, consider an alternative destination. We've put together a list of places for outdoor exercise that avoid popular trails.
In celebration of May's National Bike Month, consider pedaling to our parks, benefiting your health and the environment. We're honoring the occasion by installing new bike racks at our Black Creek Preserve in Esopus and Crystal Lake in Newburgh.
Finally, several important updates: Our May 6 "Danskammer and Public Health" webinar was a huge success. More than 150 participants learned how this proposed fracked gas plant in Newburgh would increase the potential for respiratory and other illnesses in nearby communities and across the region. If you missed it, watch it here. Also check out the compelling new Danskammer Coalition website, where you can join our campaign to Stop the Plant.
And we just expanded our online directory of farms supplying fresh produce directly to consumers. Supporting these family operations, many of which have partnered with Scenic Hudson to permanently conserve their lands, also assures your family eats the freshest, most nutritious food — a win-win.
This Memorial Day, in addition to remembering those who paid the ultimate sacrifice for our country, let us honor the men and women working so courageously to protect and sustain our lives throughout this crisis. They are heroes one and all.
With your cooperation, we can keep our parks open as a place for exercise, solace and connection to nature during this challenging time. Thank you for being considerate of others.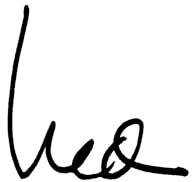 ---
Tuesday, May 5
We're delighted people continue relying on Scenic Hudson parks as a haven for recreation and reducing stress. However, public health remains our chief concern.
Building on Gov. Cuomo's recent demand for New Yorkers to "act responsibly," we strongly urge park visitors to wear masks at all times, while striving to maintain 6-foot social distancing guidelines.
We also highly recommend you seek an alternate place to enjoy the outdoors — or return at another time — if a parking lot is full. Please do not park on the roadway or unauthorized areas, as this poses a potential hazard to our park neighbors as well as protected wildlife habitats.
I want to give another shout-out to our essential parks maintenance staff. Thanks to their dedication — and despite trying circumstances — our parks remain models of environmental stewardship.
Taking another step to aid people most in need, Scenic Hudson recently partnered with the Hudson Valley AgriBusiness Development Corporation's FeedHV program to purchase local dairy products for donation to food assistance programs serving children in Kingston, Poughkeepsie and Hudson. Nearly 13,000 gallons of milk, 1,250 containers of yogurt and 210 pounds of butter will reach city youth and their families.
Ronnybrook Farm along with Walt's Dairy, Dutch Hollow Farm, Triple Creek Farm and Shenandoah Farm (the latter four through their association with Hudson Valley Fresh) were among the family operations that generously supplied this food at cost. All previously worked with Scenic Hudson to permanently protect their lands; currently, they are selling directly to consumers to offset the drop-off in orders from restaurants and markets. To learn about their products — and those available at more of our land-protection partners — check out our farm-to-table directory.
On the advocacy front, on May 6 we're co-hosting a "Danskammer & Public Health" webinar. "Attendees" will hear from experts how the proposed fracked gas power plant in Newburgh could vastly increase air pollution in local communities and across the mid-Hudson Valley that contributes to respiratory and other illnesses. It provides a great opportunity to counter the developer's misleading claims and engage new activists in our campaign to Stop the Plant!
Finally, if you haven't done so, I hope you'll visit our People Who Make a Difference virtual gallery. The colorful posters on display highlight the work of women, children, people of color and members of Indigenous groups working on the front lines to protect our planet. During these tumultuous times, their inspiring stories give us hope for the brighter future that lies ahead.
---
Tuesday, April 21
We continue to urge all Scenic Hudson park visitors to comply with the following guidelines:
Per an executive order from Gov. Cuomo, all individuals are now required to wear a mask when in a public place and unable to maintain proper social distance.
If you arrive at a park and crowds are forming, please choose a different park or return another time/day to visit.
If parking lots are full, do not park along roadsides or other undesignated areas — choose a different area to visit, or return another time or day when parking is available.
Remember, your assistance is crucial in our ability to maintain and keep open our parks. Thank you for your cooperation.
---
Monday, April 13
Here is an update on what Scenic Hudson is doing to help you connect with the inspirational and healing beauty of the Hudson Valley during these challenging times — and how you can help.
We're keeping open most of our parks, so you can continue to enjoy these magnificent refuges, whether close to your home or in another part of the region. Governor Cuomo has designated parks maintenance staff essential; our team is working independently in the field each day to ensure our trails stay safe and clean, so you can focus on enjoying spring's emerging natural beauty — always a great antidote to stress.
Our top priority remains the health of park visitors, nearby communities and our staff. That's why we ask you to continue following physical distancing guidelines. If a parking lot is full when you arrive, please find a different place to hike or return another time. Please help us keep the parks clean and check yourself for ticks after your walk to avoid Lyme disease.
Scenic Hudson is supporting people and communities especially hard-hit by this crisis. In Kingston, Newburgh and Poughkeepsie, we're ramping up our engagement with partner organizations who share our commitment to enhancing the lives of local residents. We're spearheading creation of a new community farm at Newburgh's Crystal Lake property, while following social-distancing restrictions.
We've started planting this year's crop, and come summer, we hope local volunteers will be tending the plot and taking home its bounty.
Finally, to aid farm families who have partnered with Scenic Hudson to conserve their lands — and to connect you with fresh, local food — we've created a directory of the farms supplying produce directly to consumers. Many of these operations, also essential businesses, have experienced a drop-off in orders from restaurants and markets. By purchasing their vegetables, meats, eggs, dairy and other products, you'll provide a much-needed boost to our rural neighbors — the mainstay of our communities' farmers markets — and keep putting healthy food on your table.
Scenic Hudson is committed to helping the Hudson Valley overcome this crisis, and I'm optimistic the region can — and will — emerge even stronger.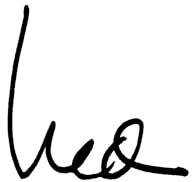 Friday, March 27
UPDATE: Effective immediately, Scenic Hudson's Mount Beacon Park parking area and trailhead on Howland Ave. in Beacon is closed to the public. Scenic Hudson and the City of Beacon have determined that the level of public use at this location is making it impossible for people to comply with CDC guidelines for preventing the spread of coronavirus. We are working with the City to erect barricades blocking the park entrances. Please respect this closure and do not attempt to access the park on foot or by parking along the road. The health and safety of our community depends on your cooperation and support for these efforts. Thank you for your understanding.
Thursday, March 26
We strongly encourage everyone to follow various protocols put into place to reduce the spread of the coronavirus, including "stay at home" restrictions and guidelines issued by the CDC. Specifically, please do not use Scenic Hudson's parks if you are exhibiting symptoms. Please do follow CDC's guidance on personal hygiene prior to visiting a Scenic Hudson park. You can access the full guidelines of the CDC here.
Scenic Hudson recognizes our parks are places for many to seek solace during this challenging time while others use them for exercise.
Scenic Hudson parks are open during our normal park usage hours. While visiting our parks, please practice physical distancing (6 ft. minimum), avoid large groups, warn other park users of your presence prior to passing and step off the trail, if necessary, to pass others and maintain the distance. We have cordoned off areas that previously encouraged group gatherings. Please respect these temporary barriers. Should you arrive to a full parking lot, please consider visiting a nearby park or return when the lot is less crowded.
A list of all Scenic Hudson parks can be found at www.scenichudson.org/parks.
We hope to be able to continue to keep our parks open, despite the limited staff resources available during this time. We have either closed or removed the restroom facilities that may have previously existed in certain locations. Your assistance will be crucial in our ability to maintain and keep open the parks — by adhering to our "carry-in/carry-out policy" and not leaving trash in any park receptacles. In addition, please remember to leash your dog(s) and clean up after them.
This statement will be updated, as necessary, based on emerging public health information.
With much appreciation for your commitment to our shared mission,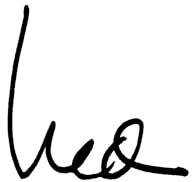 Ned Sullivan
President