Cycle of Harm Fracked Gas Webinar Series (Part Three: The Plant)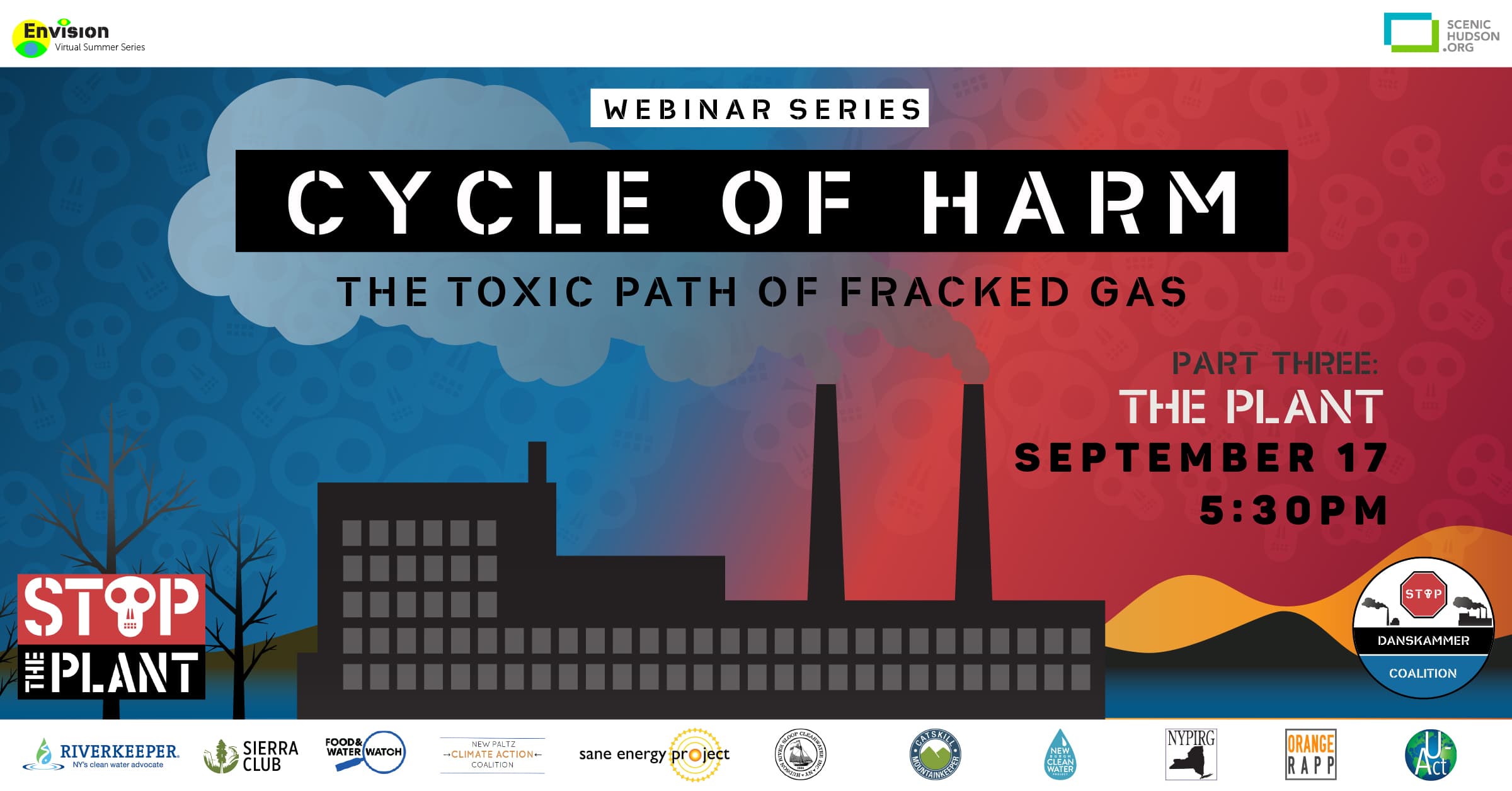 Join us for the final webinar in three-part series tracking the toxic journey of fracked gas from Pennsylvania well fields to the proposed new Danskammer plant in the Town of Newburgh. Experts and community members will discuss the project's impacts on pollution, climate and human health and will share ways that people can unite to stop the plant!
Panelists include:
Raghu Murthy, Staff Attorney, Earth Justice
Dr. Larysa Dyrszka, M.D., Physicians for Social Responsibility-NY, Concerned Health Professionals of New York
Bill Kish, stopcricketvalley.org, TIAA Divest
Emily Skydel, Hudson Valley Organizer, Food & Water Watch
Hayley Carlock, Director of Environmental Advocacy at Scenic Hudson (Moderator)
Visit this link for free registration.
The Cycle of Harm webinar series is presented by Scenic Hudson and the Stop Danskammer Coalition and co-sponsored by Catskill Mountainkeeper, Food & Water Watch, Hudson River Sloop Clearwater, New Paltz Climate Action Coalition, Newburgh Clean Water Project, NYPIRG, Orange County RAPP, Riverkeeper, Sierra Club Atlantic Chapter and Ulster Activists (UACT)