If built, this fossil-fuel plant would contribute to climate change, set back NY's clean energy goals, and pollute our air and water.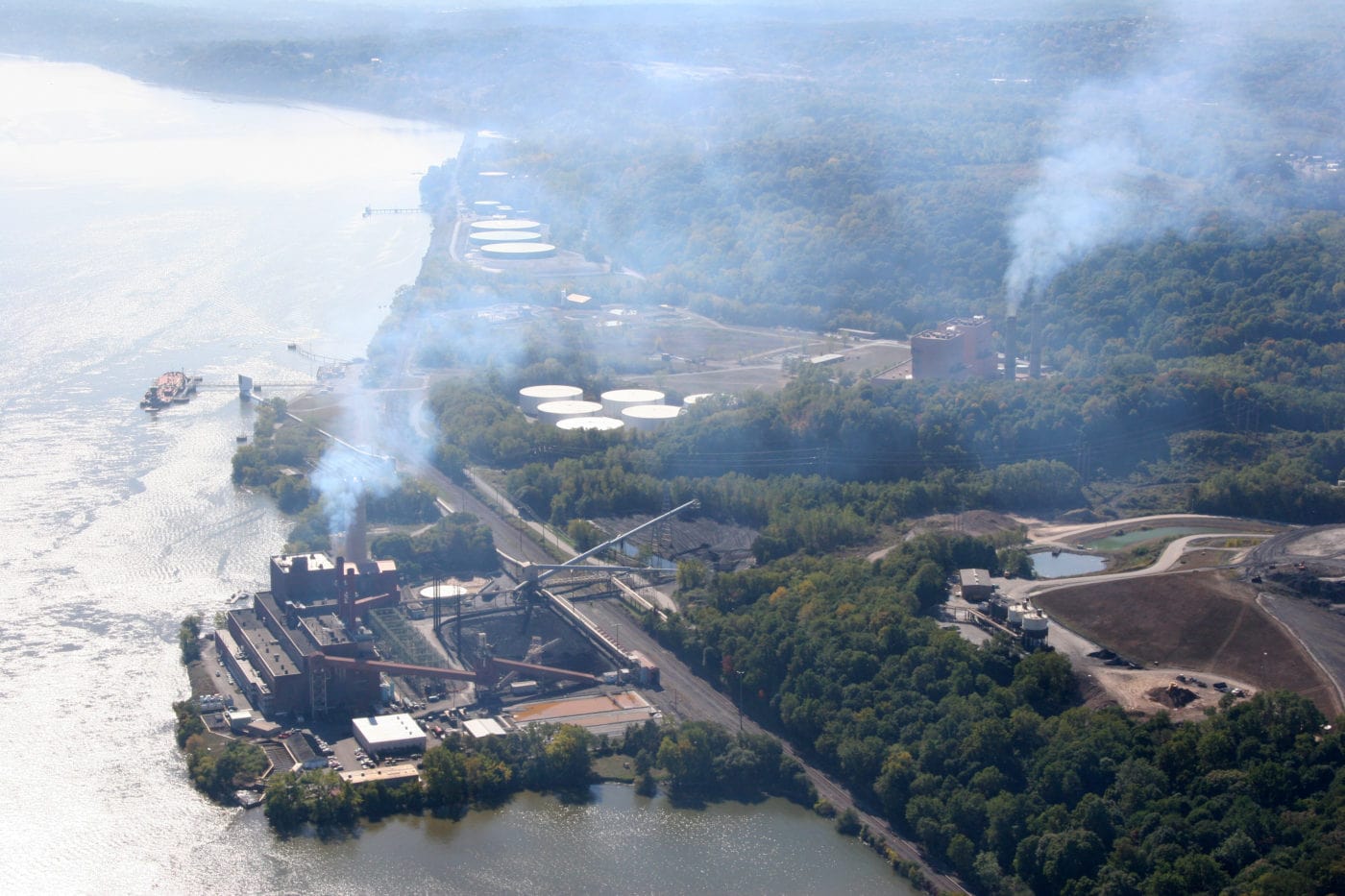 The owner of the Danskammer power plant on the Hudson River in the Town of Newburgh proposes replacing the current facility — which operates less than five percent of the time — with one that will run virtually nonstop.
On October 27, 2021 state Department of Environmental Conservation (DEC) denied an air permit for the power plant. 
This was a huge victory in the campaign to Stop the Plant — essential for confronting the climate crisis. While the fight to stop the plant isn't over, the DEC agrees that by spewing millions of pounds of climate-warming emissions, Danskammer would make it harder to achieve the state's clean energy goals. It also affirmed that there's no need for energy from a new fossil-fuel plant.
Thanks to all of you who submitted comments urging the DEC to take this step, which steers a path toward socially just climate solutions that benefit all people (especially Newburgh residents, who already suffer from high rates of respiratory illness) without polluting valley communities. 
Read the DEC's October 2021 decision here.
On November 24, Danskammer submitted a formal request to the DEC for a hearing on the agency's October 2021 denial of a required air permit for the project. An overwhelming number of voices spoke out in opposition at the hearing in February 2022 against the proposed plant. In addition, several members of the Stop Danskammer Coalition, including Scenic Hudson, requested to participate in the legal trial-type hearings on Danskammer's permit, expected to take place later this year. The groups urged DEC to consider evidence that will demonstrate that Danskammer's project will interfere with New York State's mandates to reduce greenhouse gas emissions by at least 85% by 2050 and achieve a 100% zero-emissions electric sector by 2040.
Here are seven reasons why a new Danskammer makes no sense:
Wrong place: the site is very prone to flooding
Wrong time: NY is committed to combating climate change; this plant will accelerate it
A step backward: increasing industrialization of the riverfront
Air pollution: more than 10 times the annual emissions of harmful nitrogen oxides, ozone, particulate matter and greenhouse gases than the current plant
Water pollution: potential spills from 3 million gallons of stored diesel fuel
No need: other renewable projects can meet projected demand
Smarter alternatives: clean energy offering comparable jobs
On December 16, 2020, Scenic Hudson hosted an online briefing to present the findings of independent experts in energy finance and landscape about how a utility-scale battery storage facility could provide long-term benefits to the local economy, cause no health-harming air pollution and help combat the climate crisis.
What's the public health risk?