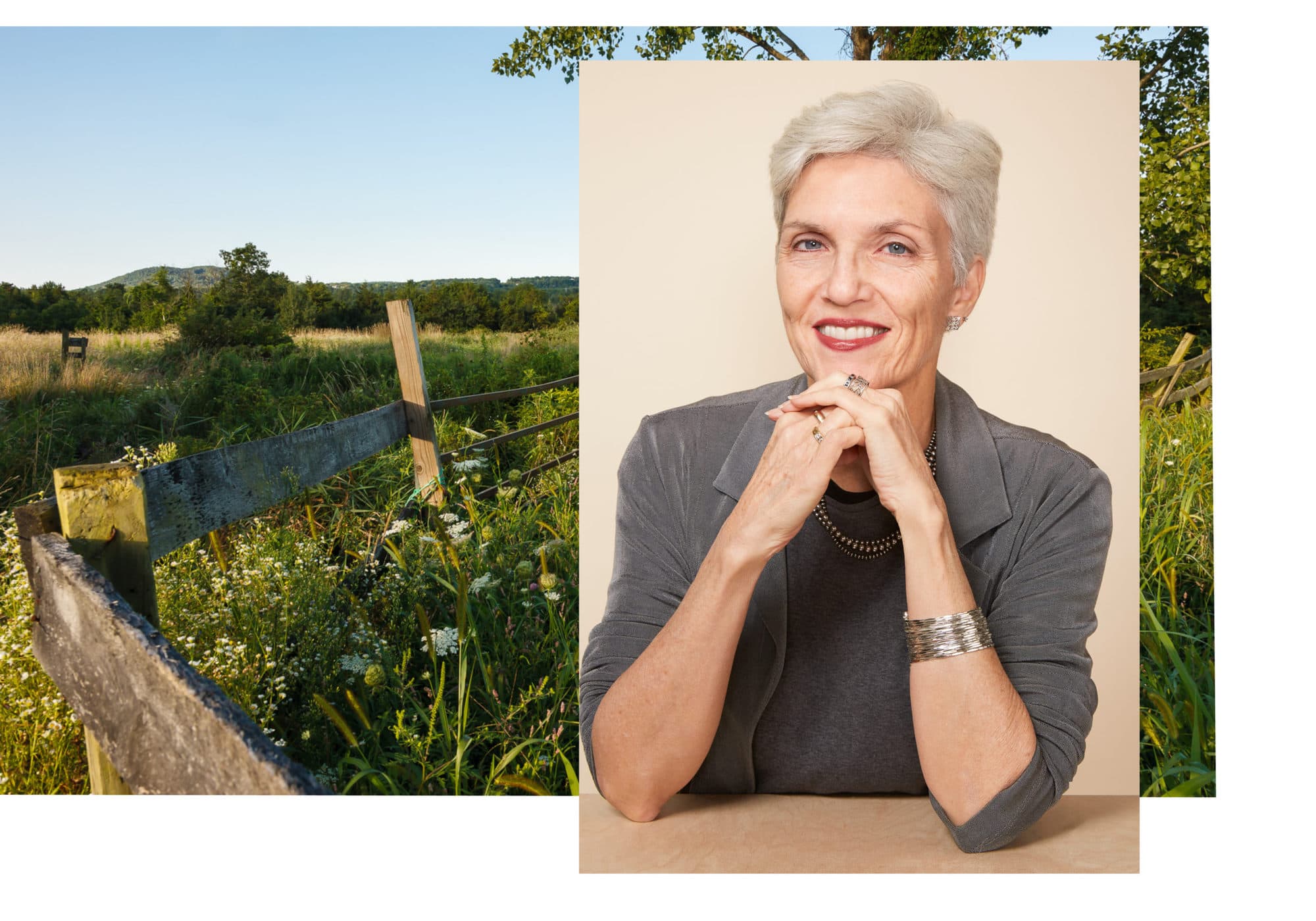 Why protect the valley? To enhance quality of life for its people and protect the precious resources of our planet.
"Our region's beauty is worth fighting for because we see how precious our air, land and water resources are — and how endangered," says Pat Courtney Strong. "When 100-year storms start occurring every five years, we know it's time — past time — to pay attention."
Pat has been helping local people, businesses and communities "pay attention" for years. As a communications expert and environmental consultant, she's worked on initiatives that have made measurable impacts toward embracing smart-energy alternatives — in one instance, leading a campaign resulting in two dozen valley municipalities converting to energy- (and cost-) saving LED streetlights.
Projects like that help secure a brighter future for the region, whose allure for Pat lies, in part, in the way it keeps changing for the better. "The mountains, rivers, urban parks, farmlands, rail trails, arts districts and more all combine to make a Hudson Valley landscape that is continually renewing itself and becoming more distinctive with time," she says. A Kingston area resident for more than 35 years, she has played an active role in revitalizing the city's downtown by co-founding the Business Alliance of Kingston and establishing the annual Made in Kingston Art Expo, which showcases the talents of local artisans.
Like so many people, Pat's most unforgettable connection with the region's natural beauty occurred on the water. "My favorite Hudson Valley outdoor memory has to be learning to sail on the Hudson River when I was just a few years out of college. We started in early spring, when the cold and damp wind was unrelenting. As our skills improved over the coming months, so did the weather, which was lovely."
And where does she head for a little local R&R today? "I love taking visitors and the family dog on our rail trails, so they can appreciate why I'm still here after all these years."