Connecting people to the Hudson River and the surrounding land through collaborative, innovative projects.
We think of our work as "connecting the dots" by linking protected lands to village and urban centers, mass-transit hubs and hospitality businesses.
Our trails and projects:
Create direct and tangible public benefits
Strengthen the region's recreation-, agriculture-, and tourism-based economies
Enhance the particular beauty and character of the Hudson Valley
Residents and visitors can visit our trails to keep in shape, breathe fresh air, spend time with friends and loved ones, and, if you're lucky, see a river otter or a bald eagle.

Featured content and resource list – click pencil to add content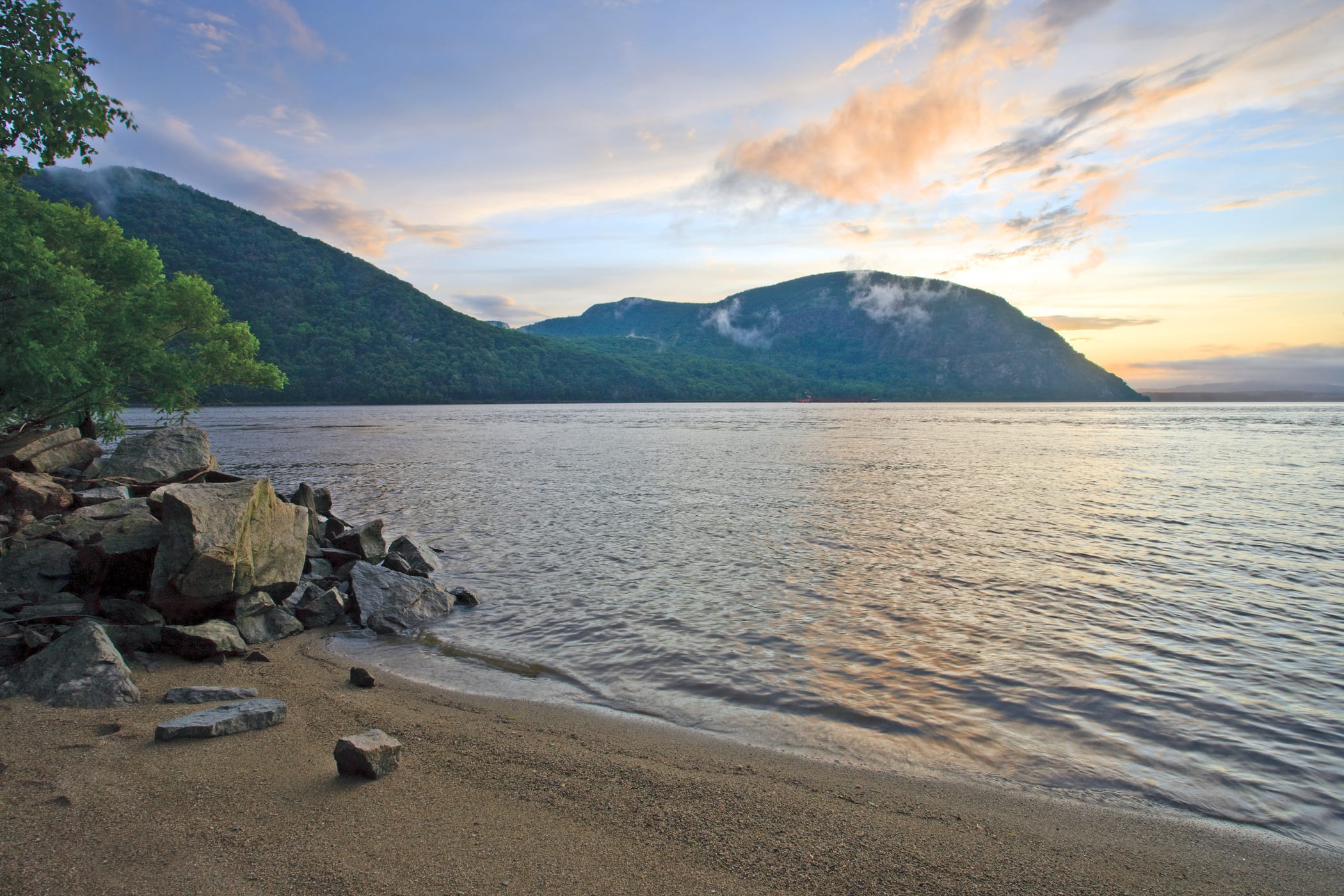 This new linear park will include a 7.5-mile, accessible, multi-use trail along which visitors can connect to different signature destinations and unique side explorations in the dramatic Hudson Highlands stretch of the river.
Learn More
Trail Projects Success Stories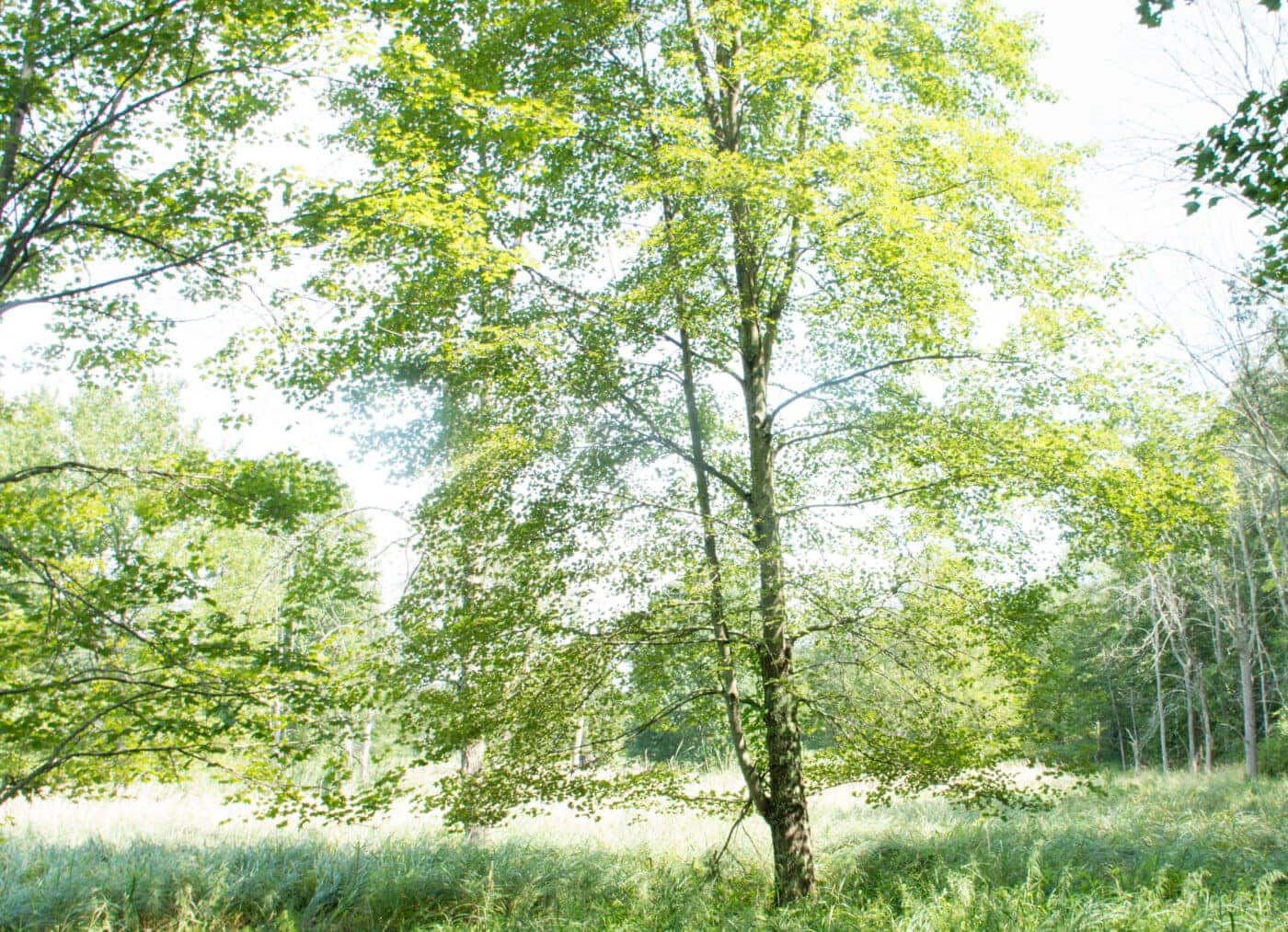 Black Creek (Lloyd, Ulster County)
Our protection of 66 acres preserves "must-save" habitats and supports creation of a nine-mile trail paralleling this important Hudson River tributary. 2022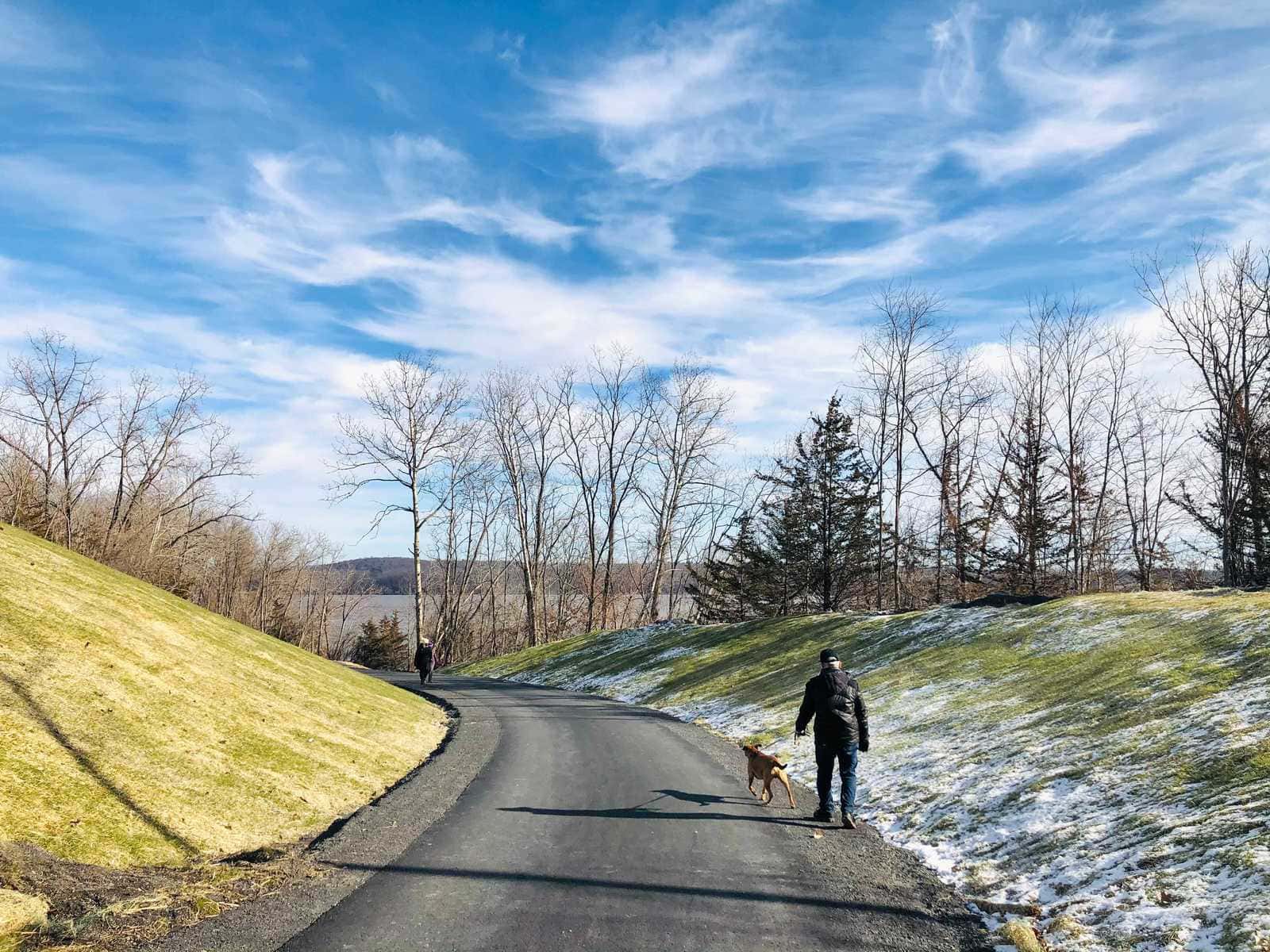 Hudson River Brickyard Trail (Kingston, Ulster County)
We helped transform this former railroad bridge into the world's longest pedestrian span by providing leadership financial support. 2009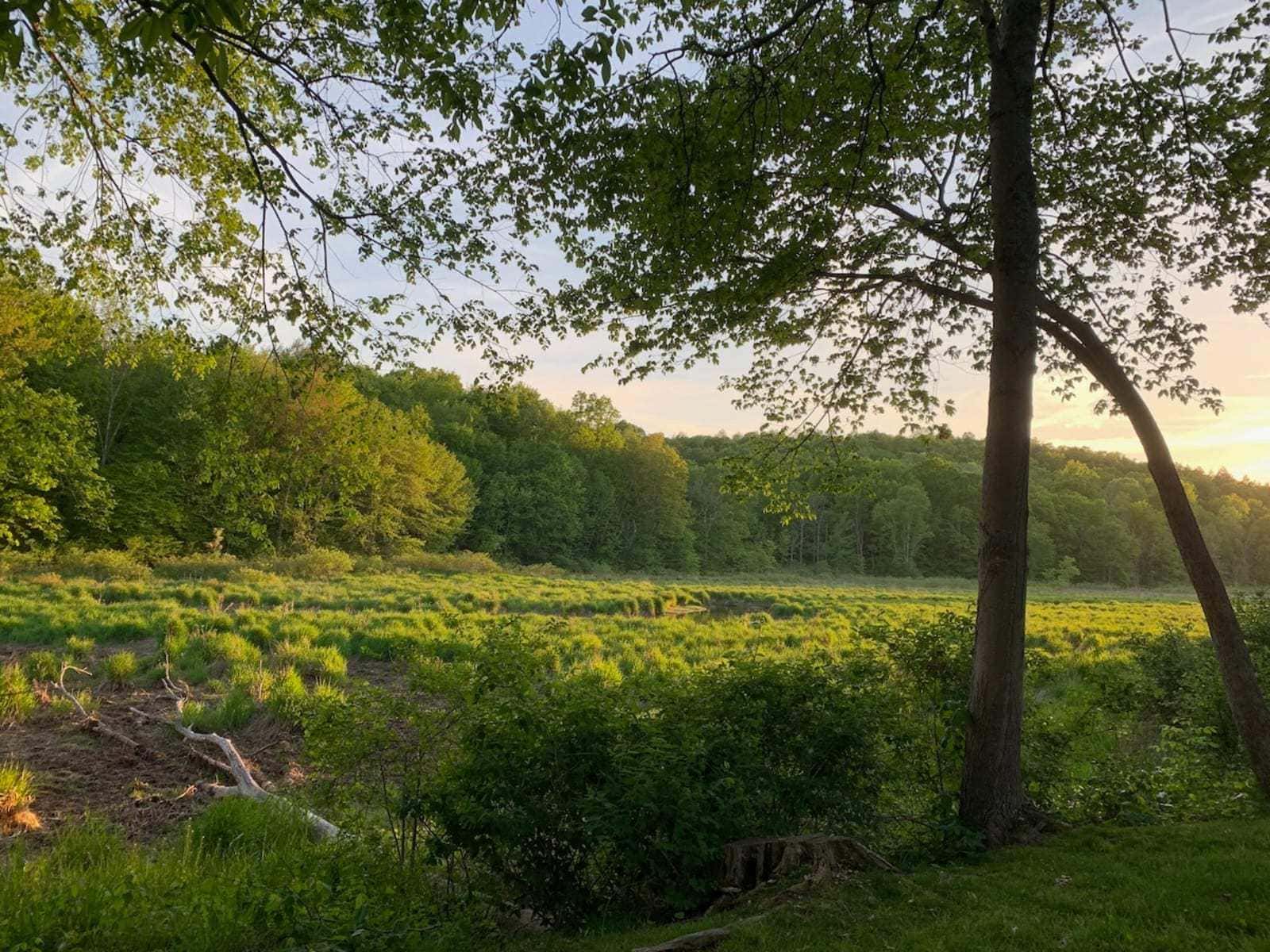 Black Creek (Lloyd, Ulster County)
We protected 303 acres adjacent to the Hudson Valley Rail Trail to enhance recreational opportunities and safeguard this Hudson River tributary. 2020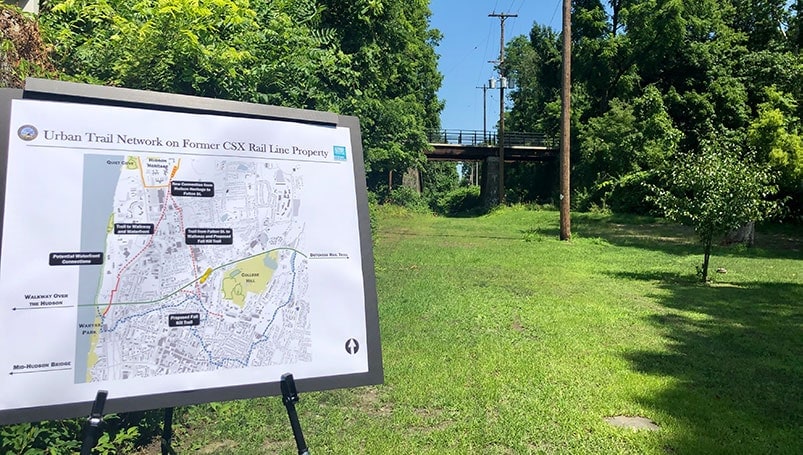 CSX Rail Bed (Poughkeepsie, Ulster County)
Funding Dutchess County's acquisition of this 2.7-mile former rail corridor in the city and town will enable it to construct a new rail trail. 2019

Hudson River Skywalk
We offered guidance for creating this mile-long pedestrian route across the Rip Van Winkle Bridge, affording magnificent river and Catskills views. 2019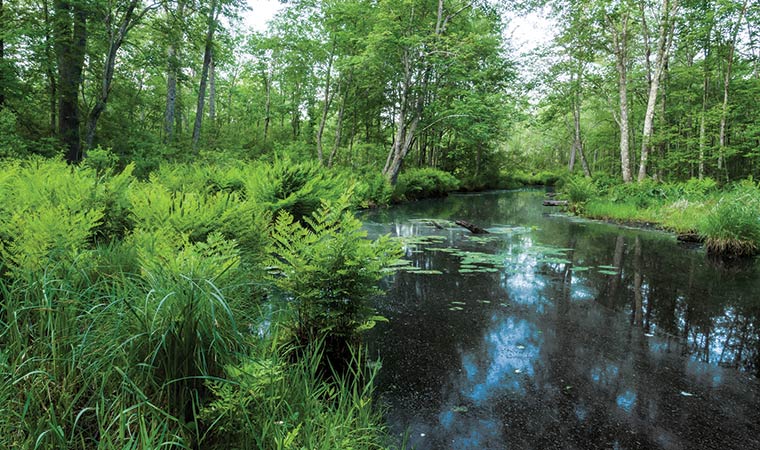 John Burroughs Black Creek Corridor (Esopus, Ulster County)
By conserving 23 acres of forest and hardwood swamp habitat, we filled in a critical "missing link" in creating the 11-mile John Burroughs Black Creek Trail. 2015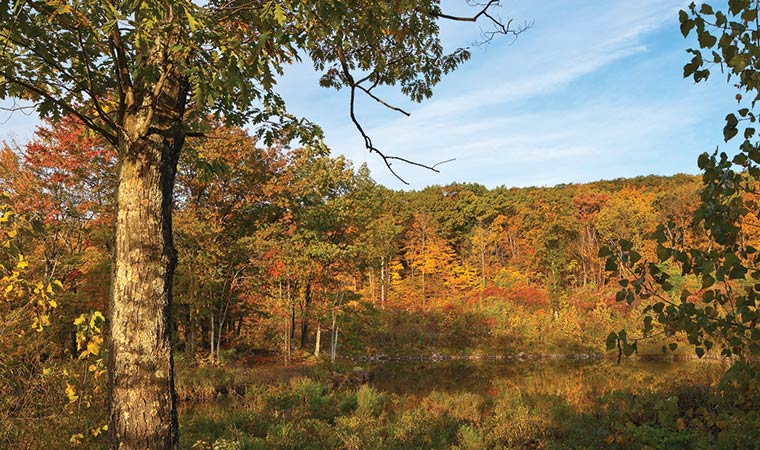 Illinois Mountain (Lloyd, Ulster County)
These 52 acres further enhance opportunities to explore the varied habitats at this popular hiking and mountain-biking destination. 2015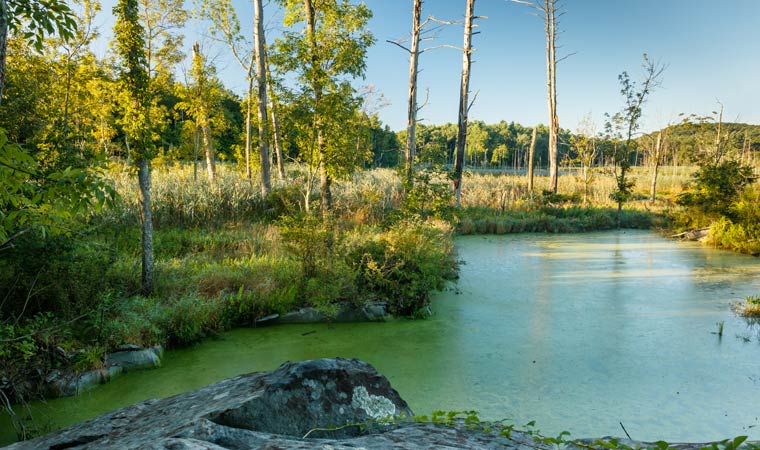 Arnika Property (Esopus, Ulster County)
By acquiring these 217 acres of forest and wetland habitats, we moved a step closer to creating the John Burroughs Black Creek Trail. 2012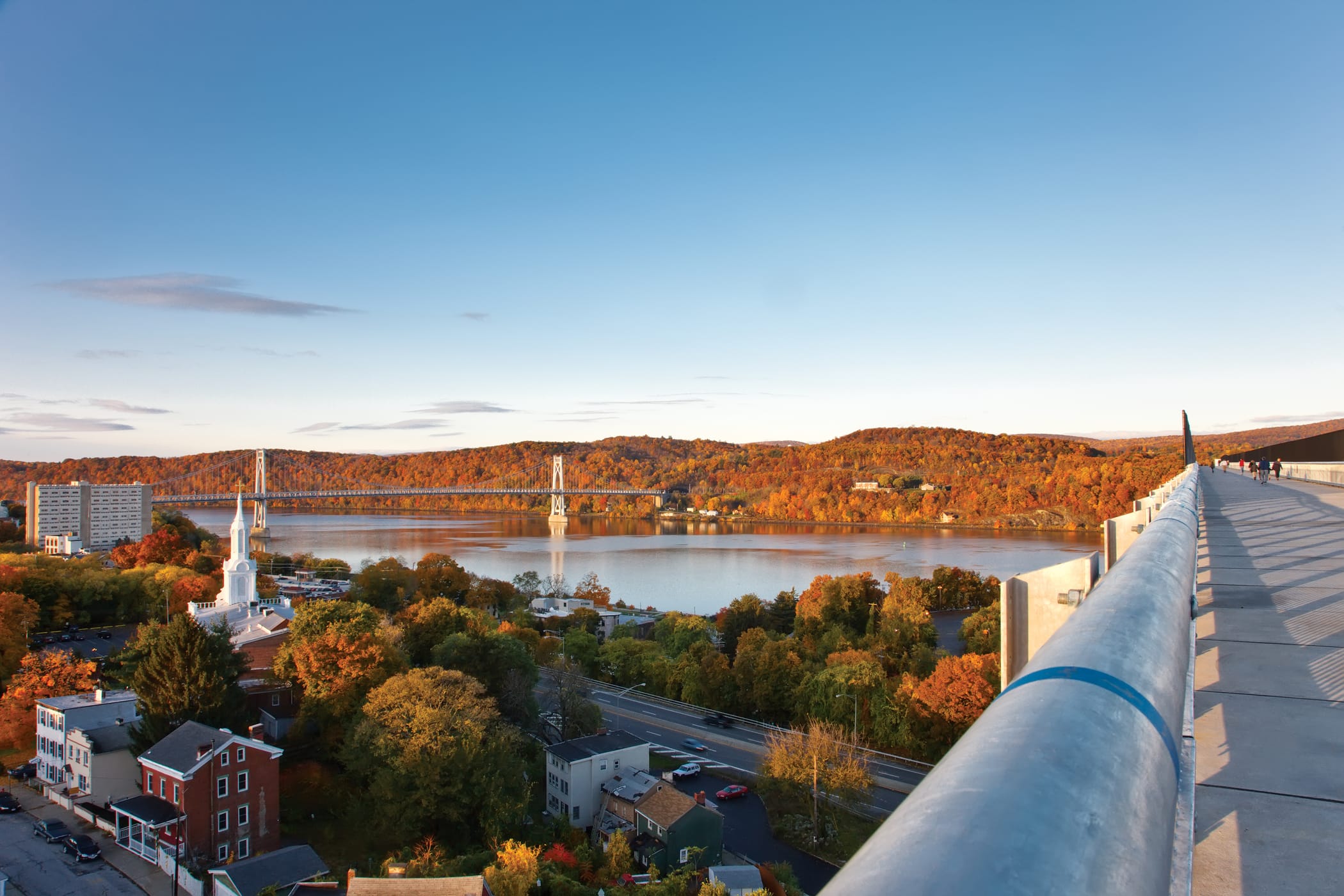 Walkway Over the Hudson
We helped transform this former railroad bridge into the world's longest pedestrian span by providing leadership financial support. 2009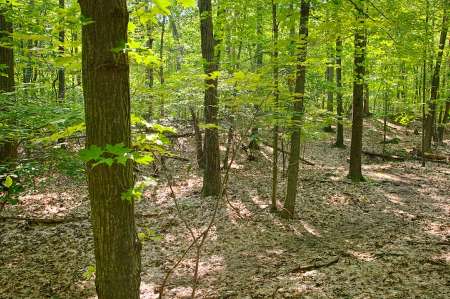 Hyde Park Trail (Hyde Park, Dutchess County)
To safeguard the natural beauty along a historic carriage road that this trail follows, we protected 48 acres of rolling forest and rock ledges. 2008