John Burroughs Black Creek Trail
An ecologically important area, this trail honors the legacy of nature writer John Burroughs and will eventually link to the Walkway Over the Hudson and the Hudson Valley Rail Trail.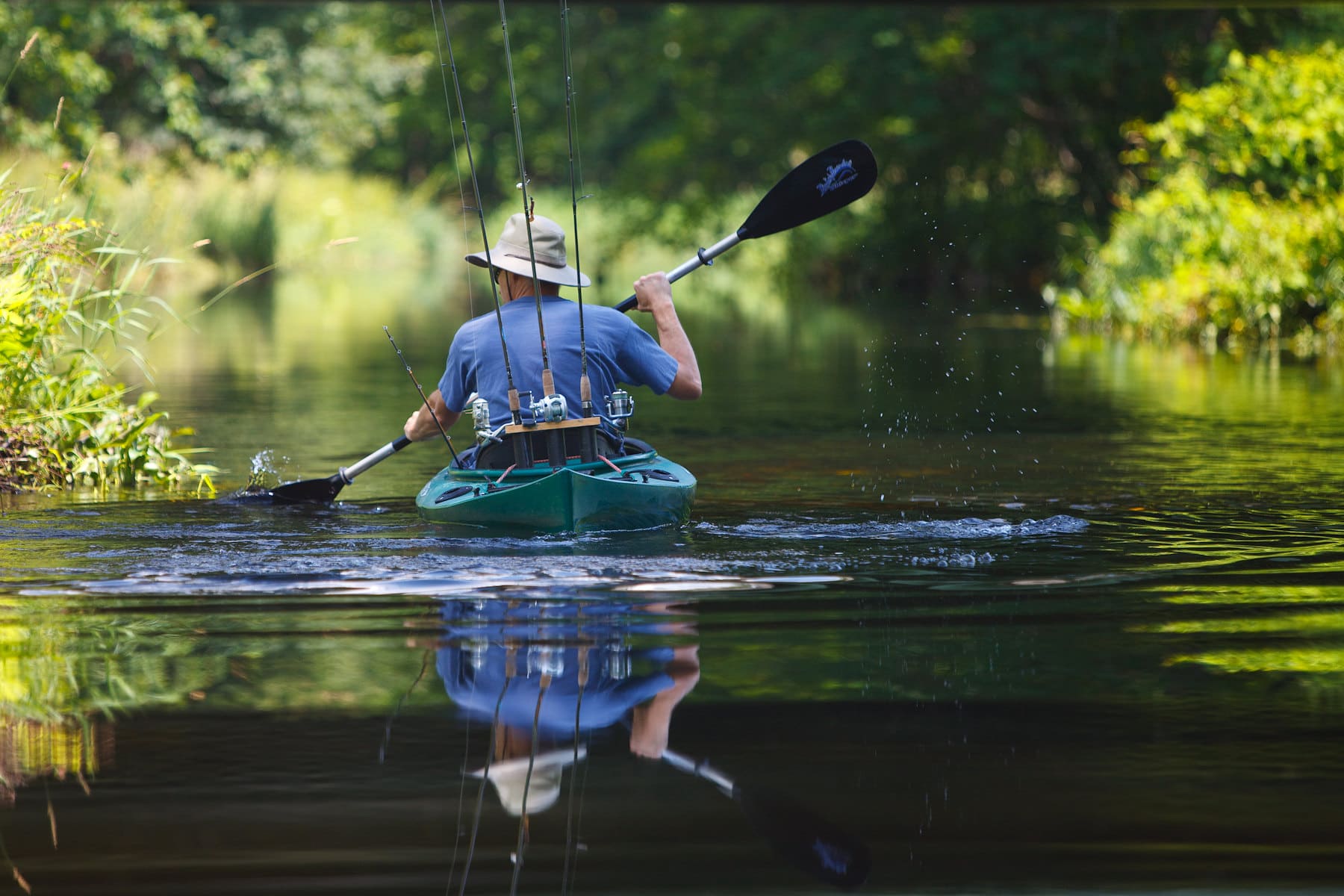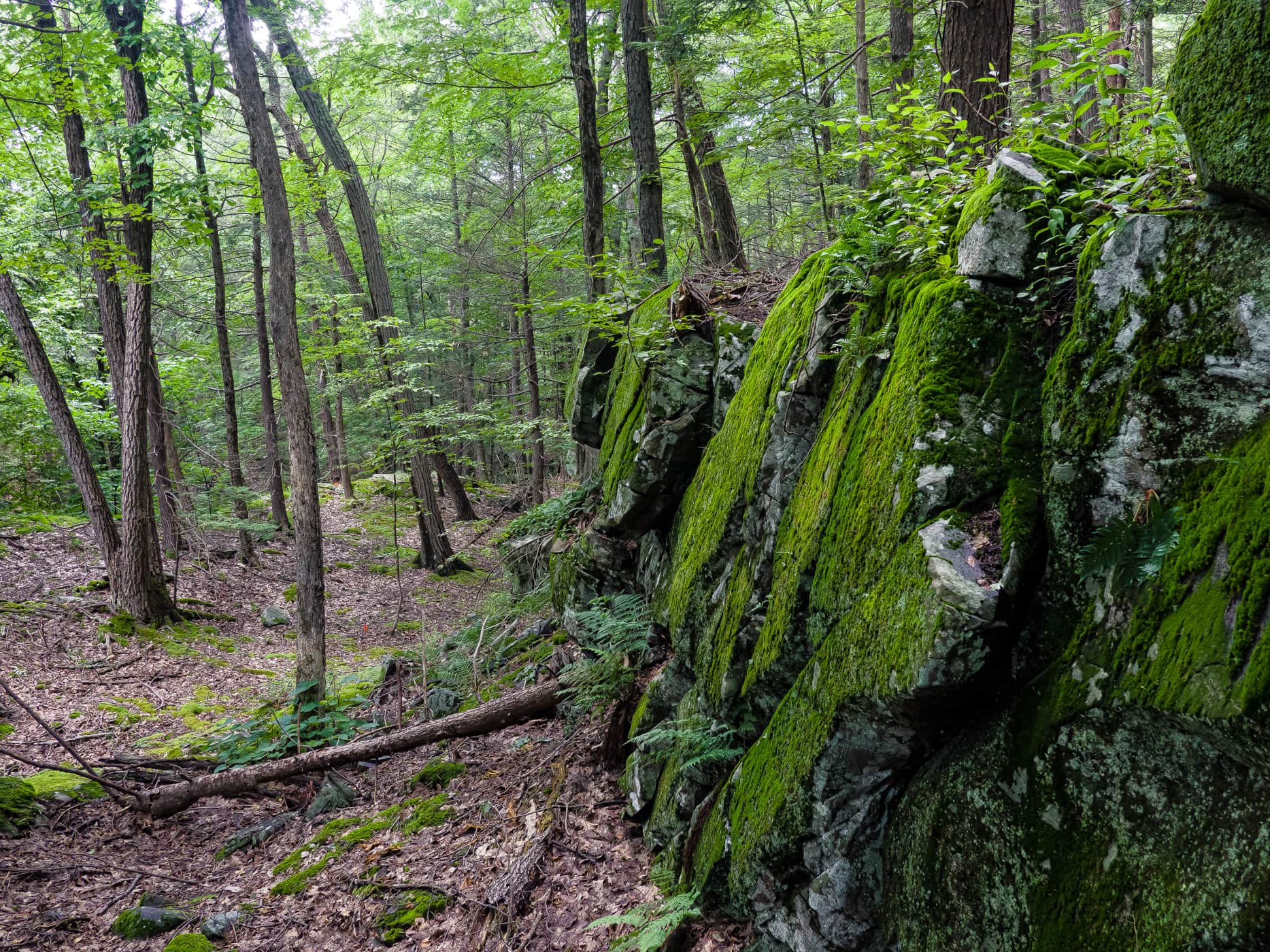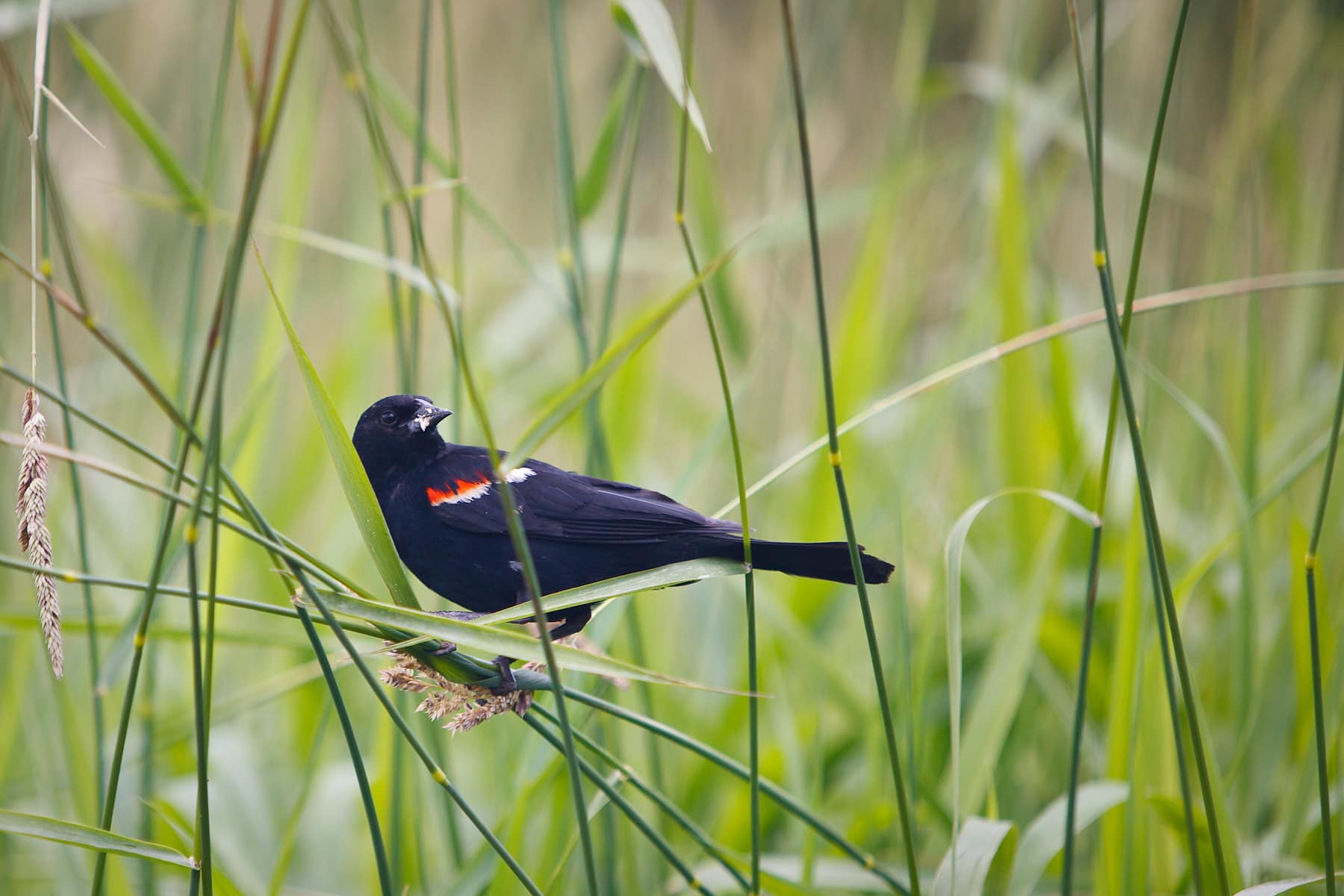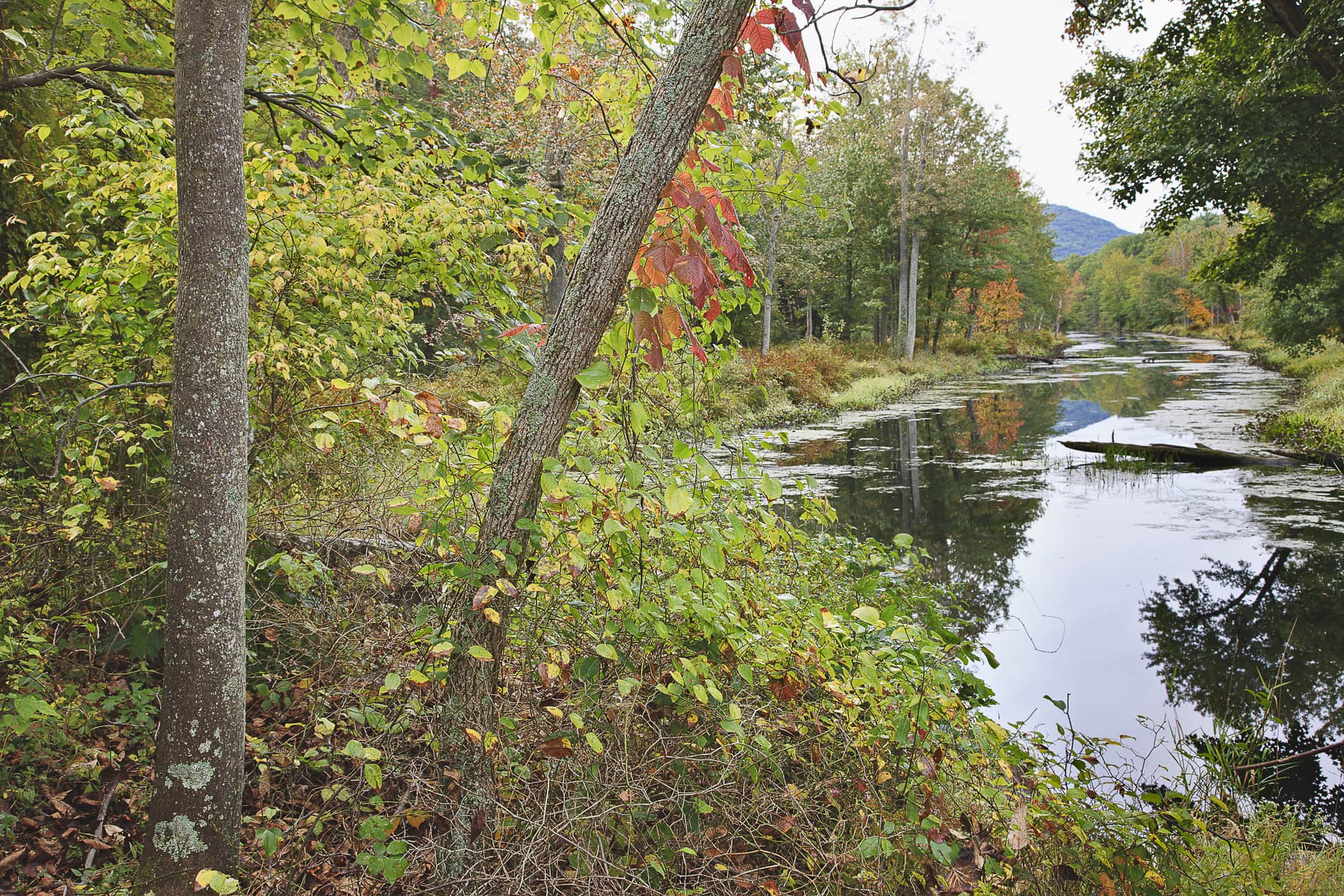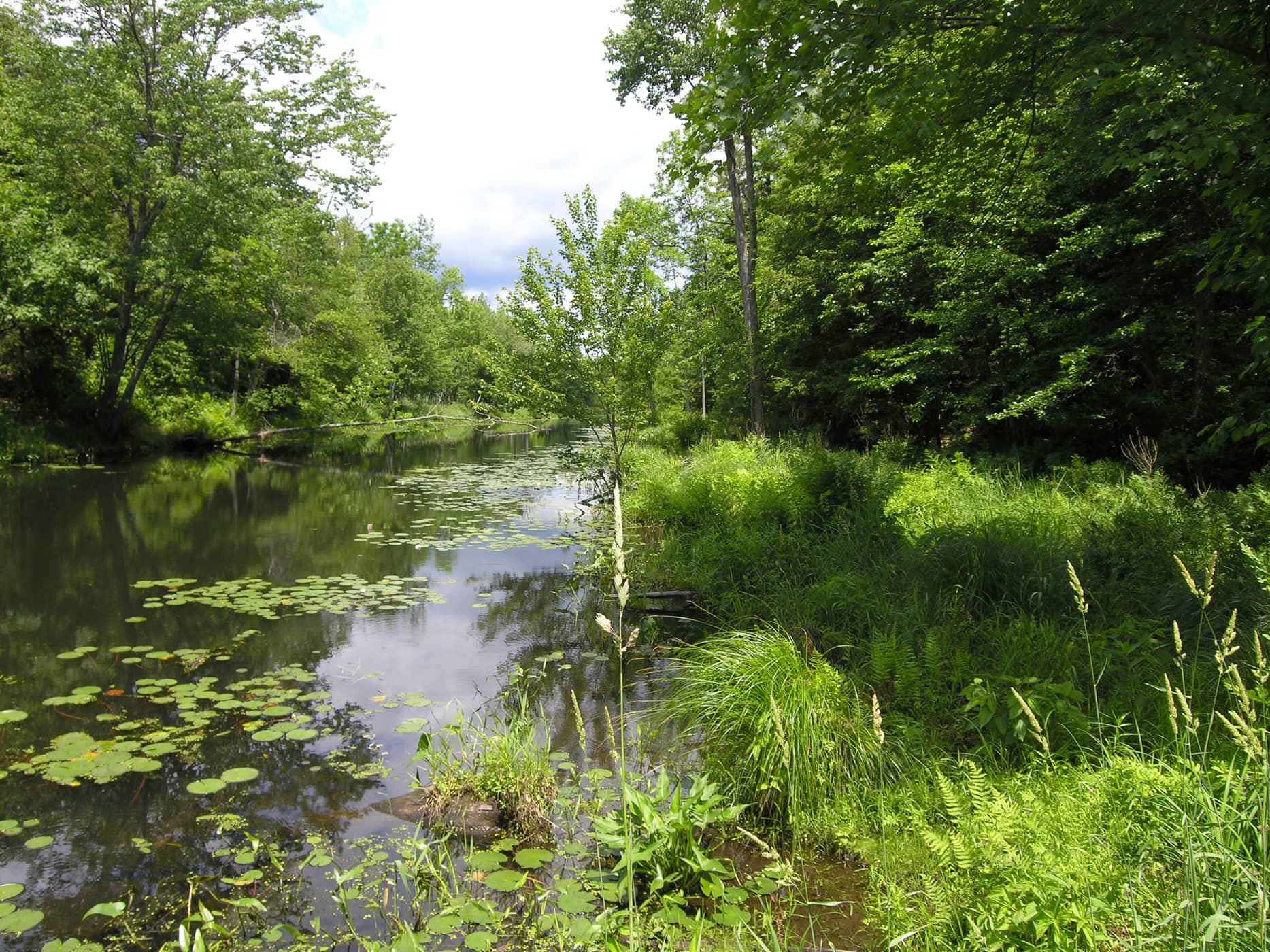 The land along Black Creek in Ulster County remains much as it did in 1895, when renowned nature writer John Burroughs built the rustic cabin he called Slabsides to be close to wildlife in and around this important Hudson River tributary. 
Since then, more than 2,000 acres of woods and wetlands along the creek have been conserved by Scenic Hudson, the John Burroughs Nature Sanctuary and the New York State Department of Environmental Conservation. 
Now, we're working with these partners, the towns of Esopus and Lloyd, and other local stakeholders and community members to create an 11-mile trail that will make it easier for visitors to explore this magnificent landscape — and experience the same sights and sounds that inspired Burroughs.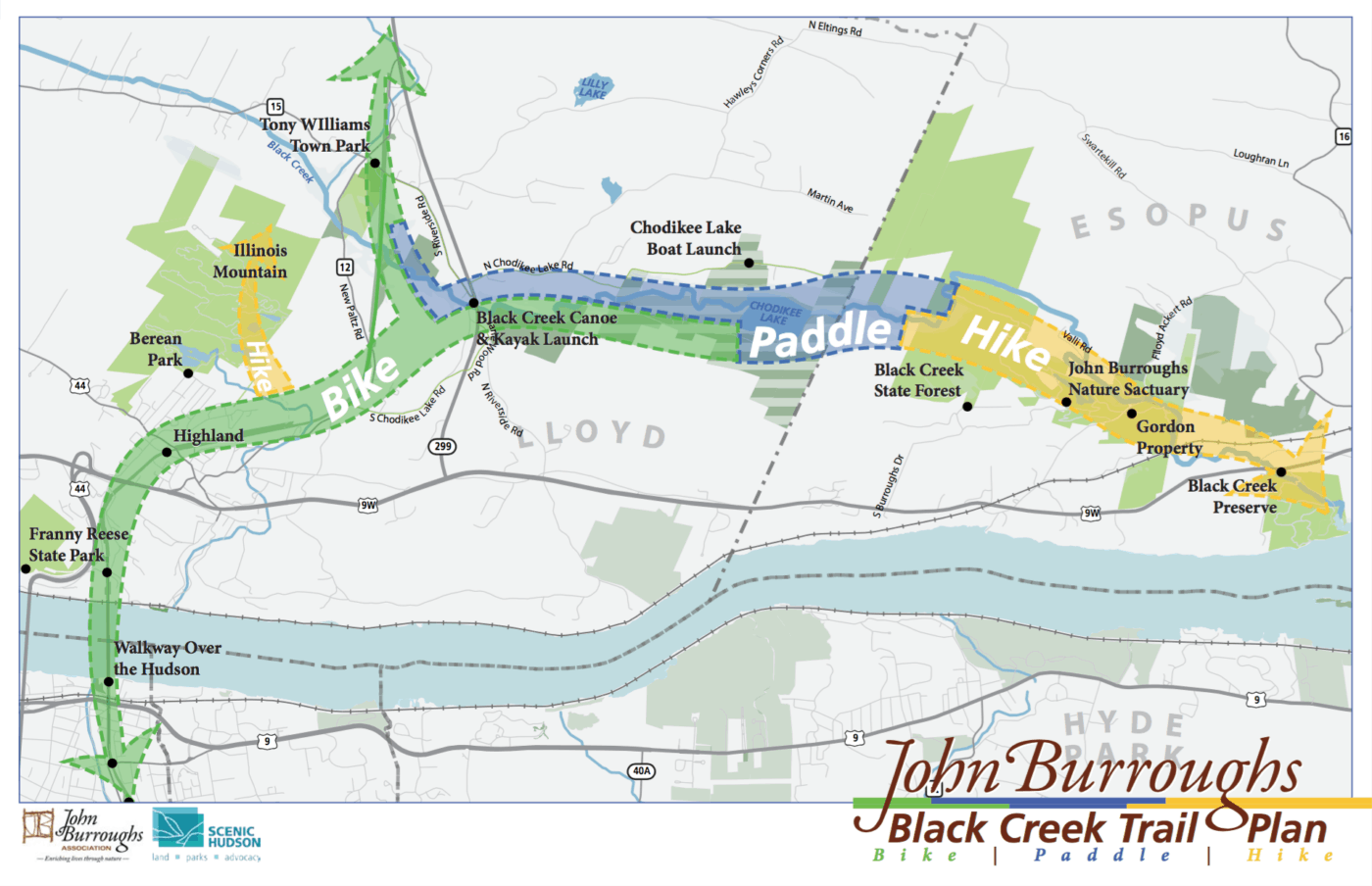 Review the detailed trail plan here.
This unique combination of bicycling, paddling and hiking trails will stretch from Illinois Mountain in Lloyd, whose flanks and summit Scenic Hudson protected, to our Black Creek Preserve, where the stream flows into the Hudson River. Along the way, it will pass through one of the most biologically diverse areas in the Hudson Valley, whose habitats sustain many rare and imperiled species. 
Interpretive signs along the trail will inform visitors about sites of historic and ecological importance, explore John Burroughs' conservation legacy and discuss how citizens today can carry it forward.
The trail will connect to the Hudson Valley Rail Trail and Walkway Over the Hudson — both part of the new Empire State Trail — further enhancing recreational opportunities and increasing pedestrian access to adjacent wineries and other agri-tourism businesses in Esopus and Lloyd that help drive Ulster County's $587-million tourism economy.
"I go to Nature to be soothed and healed, and to have my senses put in tune once more."