Scenic Hudson is leading the way in closing a 0.9-mile gap in the Westchester County RiverWalk, creating an uninterrupted, 15-mile-long stretch of multi-use trail from Yonkers to Sleepy Hollow.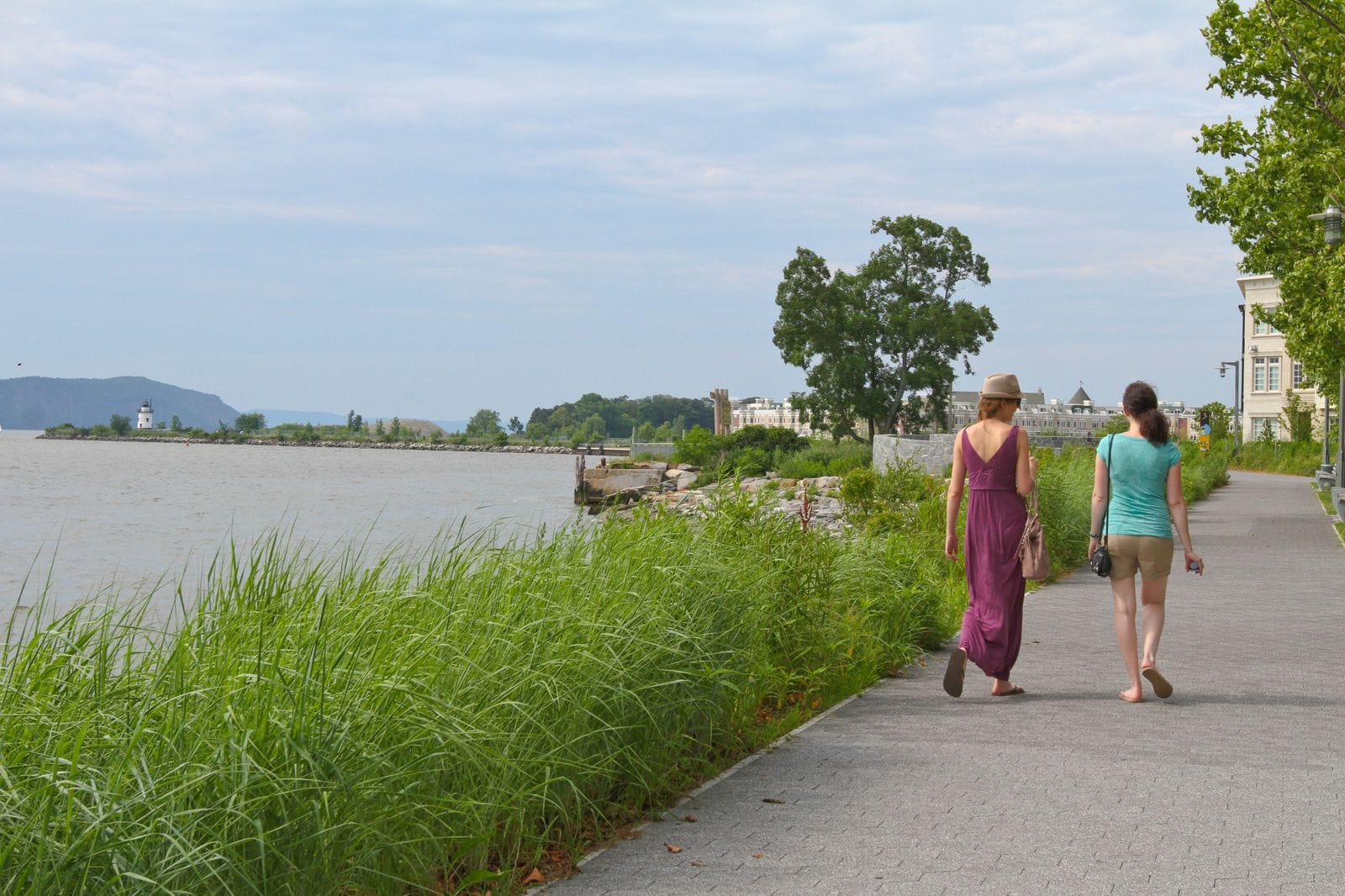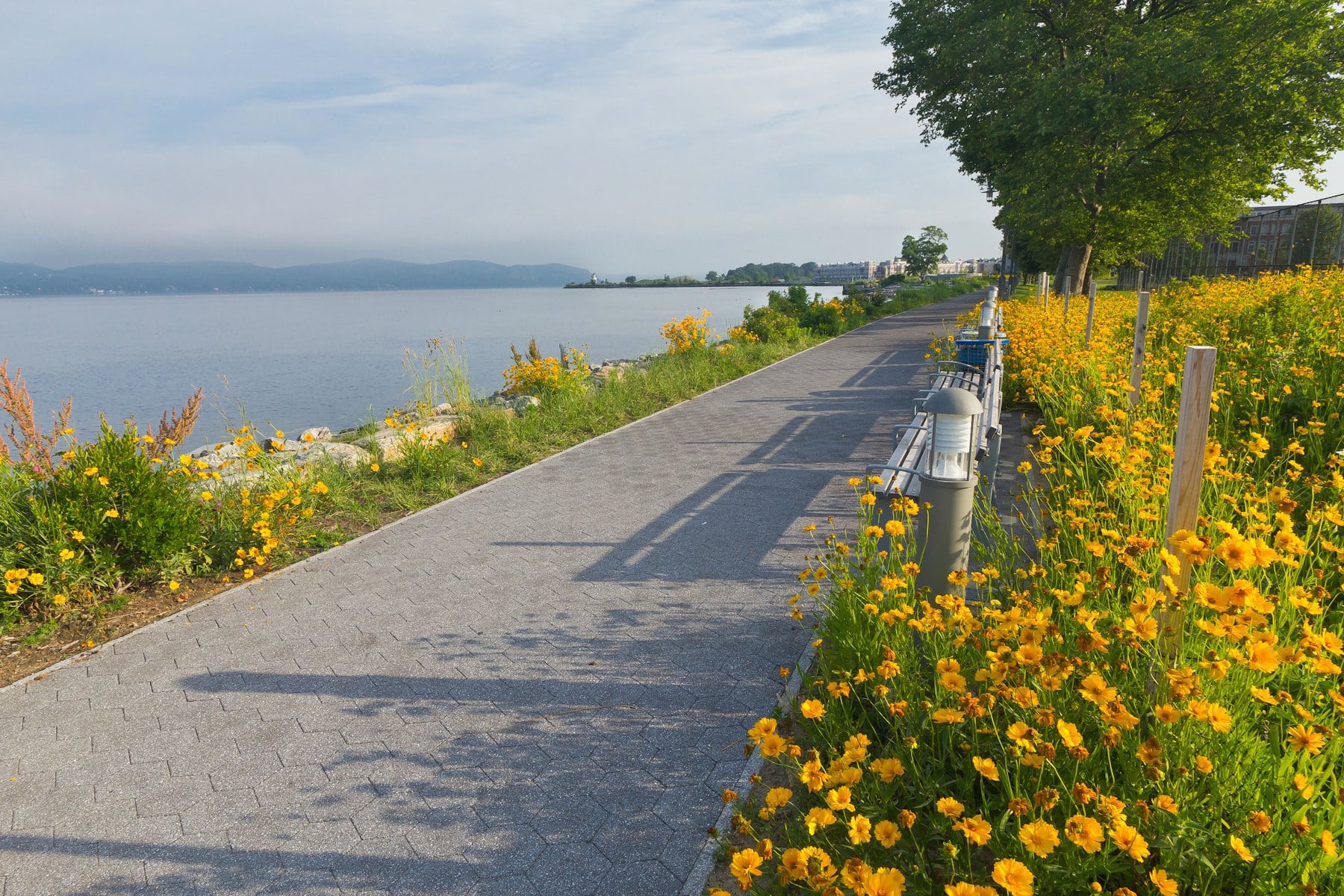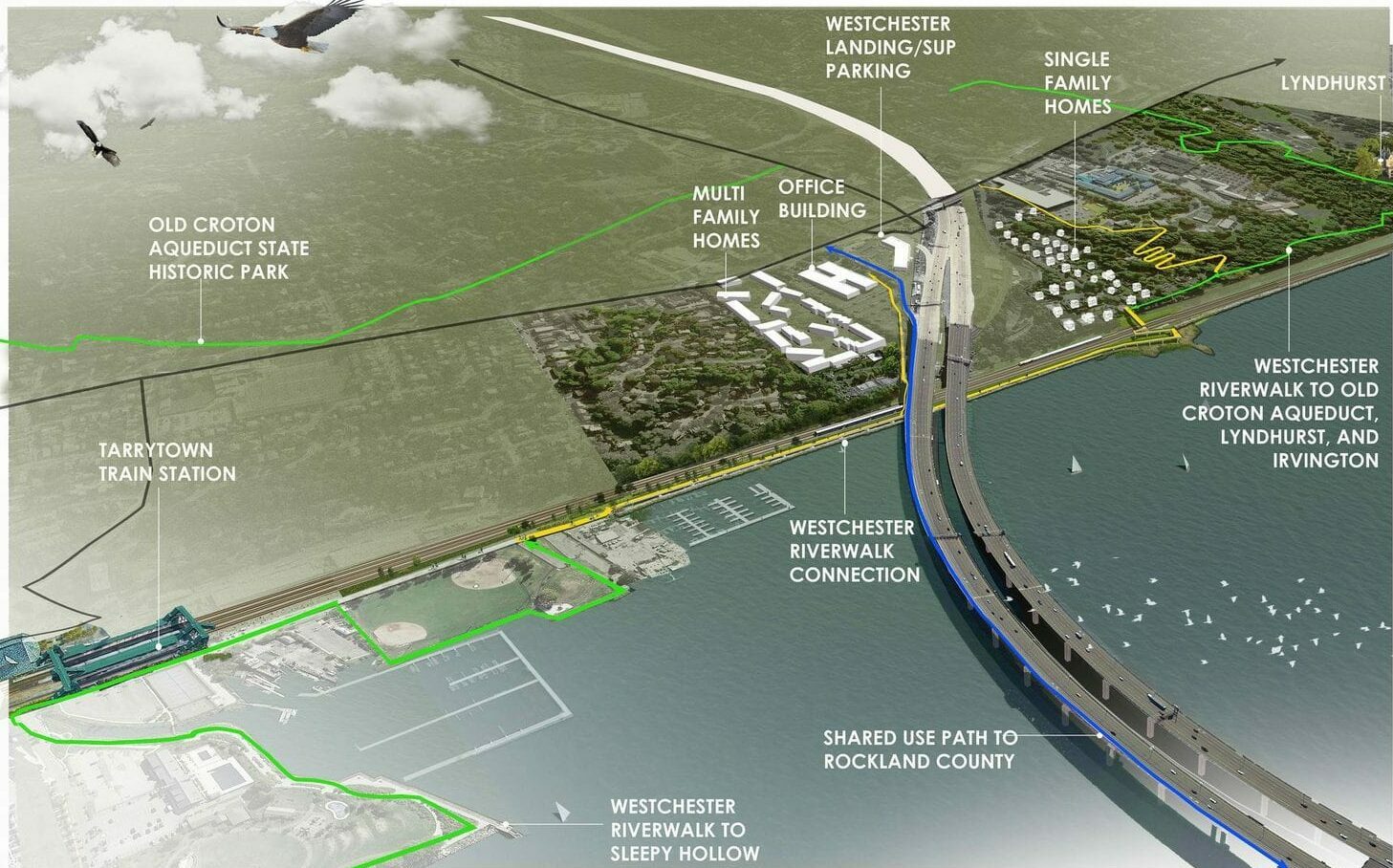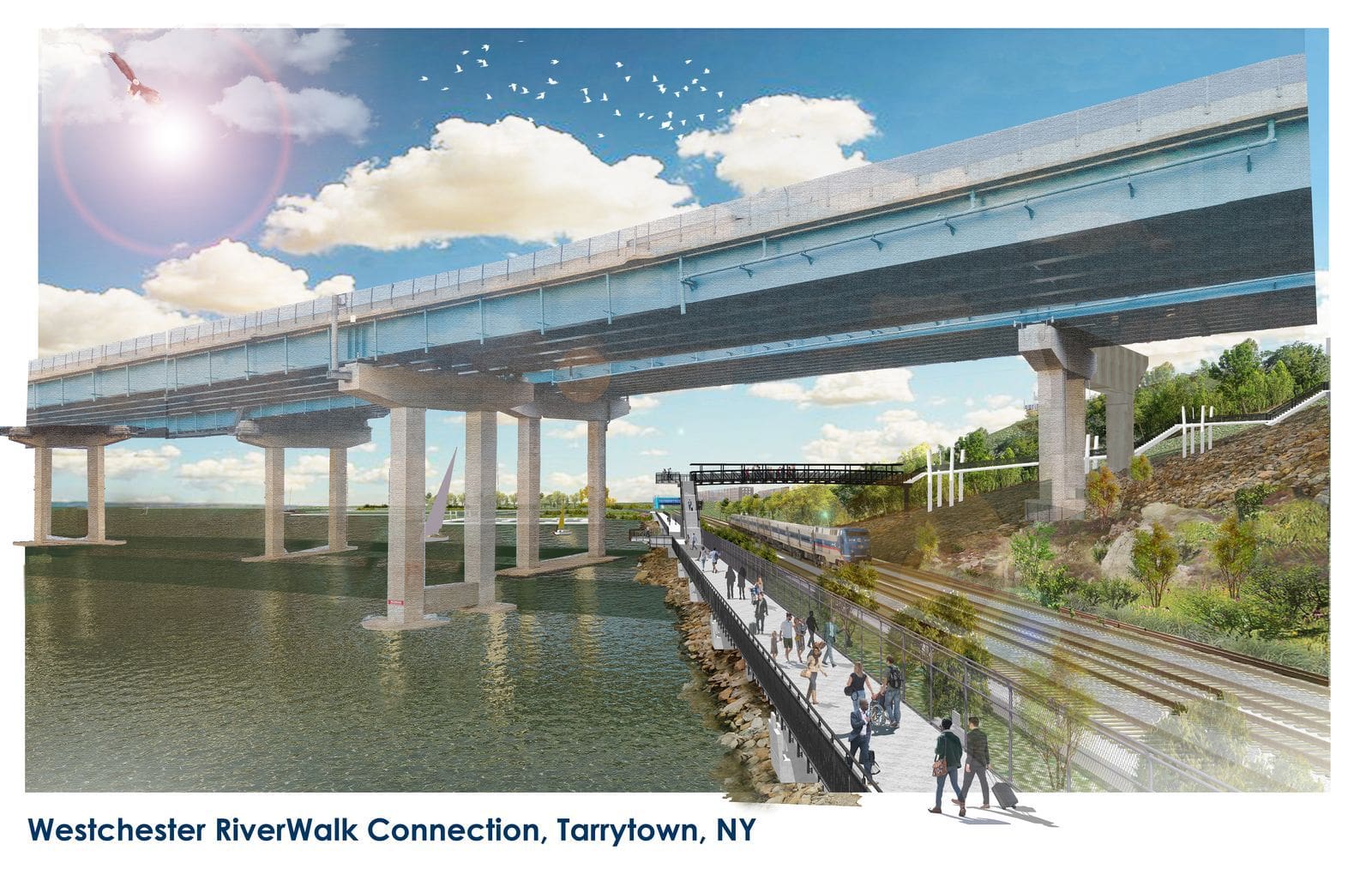 Westchester County, in partnership with its 11 riverfront cities and villages, has made great strides toward creating a continuous trail along its 51.5-mile Hudson-River shoreline. Currently, more than 32 miles of RiverWalk provide recreation for pedestrians and bicyclists, reduce dependency on car trips, and increase visitor appeal — all while benefiting public health, fostering a sense of community, improving residential property values, and invigorating commercial areas. Several portions of the RiverWalk pass through parks created or enhanced by Scenic Hudson.
We are now playing a leadership role in the resolution of perhaps the biggest challenge to finishing the RiverWalk — a safe, secure route beneath the Governor Mario M. Cuomo Bridge. Partners in this highly complex project include the Department of Homeland Security, Governor Mario M. Cuomo Bridge/NYS Thruway Authority, Metro-North Railroad, Westchester County, Tarrytown, residents, and other stakeholders.
Westchester County committed $1.3 million in their 2022 County budget to conduct an environmental review of the extension of the RiverWalk beneath the bridge. In early January 2022, Governor Kathy Hochul identified the project as a State-of-the-State priority and earmarked $3.5 million in her Executive Budget for advanced engineering, permitting, additional studies, and right-of-way acquisition. The next milestones on the path to implementation will be state and federal environmental reviews conducted concurrently in 2022.
By providing a connection to the shared-use path over the new bridge, this project will allow commuters from Rockland County to bike to the Tarrytown train station, located on the RiverWalk. Likewise, it will offer recreational cyclists and runners access to the bridge's shared-use path from Westchester without having to drive and park near it. Filling this gap will provide a non-car alternative for traveling between the many historic sites located along the trail, including Sunnyside, Lyndhurst, and Philipsburg Manor. A recent analysis conducted by the Hudson River Valley Greenway identified this project as a key missing piece in the larger vision for a continuous greenway from New York City to the Capital Region.
Rendered graphics prepared by KaN Landscape Design